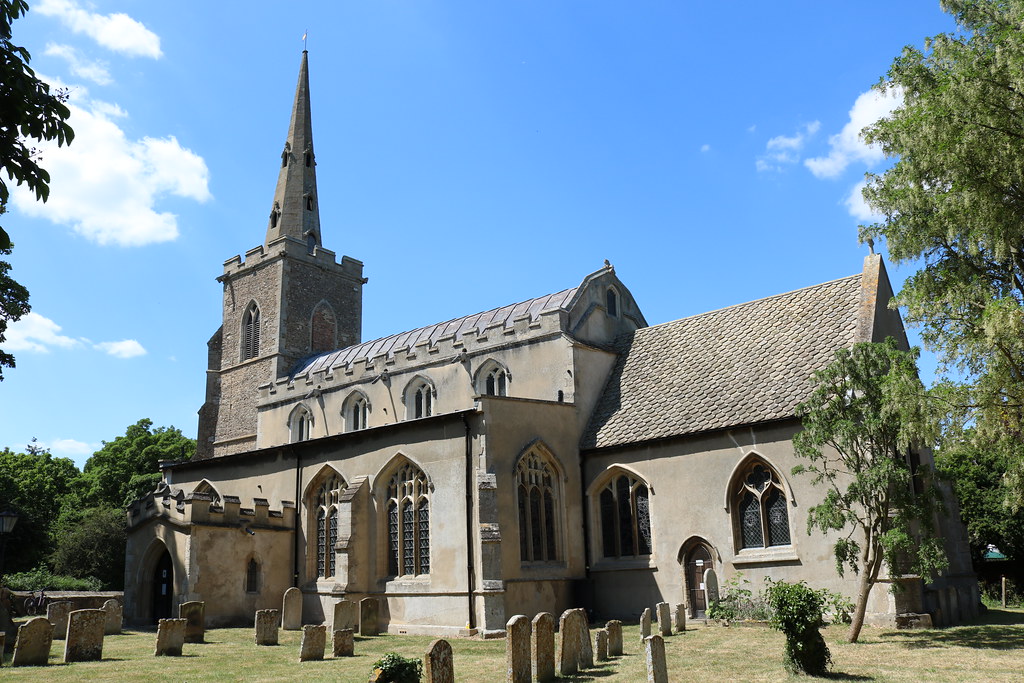 A curious thing happened when I was doing some research this week. I discovered the Landbeach church once had a master painting in it. It was Pieter Aertsen's The Nativity, 1562.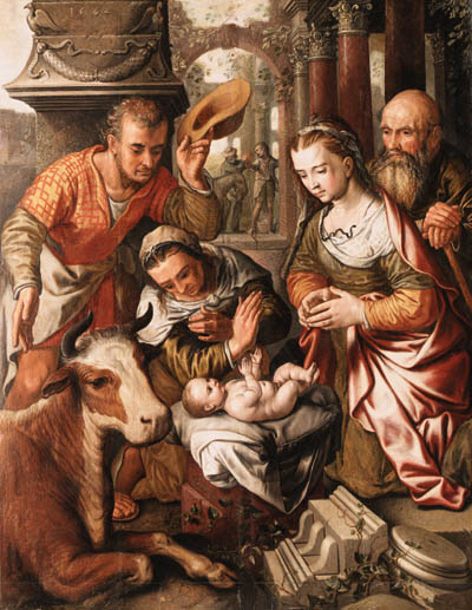 Robert Masters, Rector of All Saints' church, Landbeach, Cambridgeshire (1746-97) and bequeathed by him to that church in 1787. Removed in 1868 to the Rectory, where it remained until 1976. Deposited at Corpus Christi College, Cambridge and subsequently the Fitzwilliam Museum until 1981.

Sold by order of the Diocesan Council; Sotheby's, London, 9 December 1981, lot 20 as Joachim Beuckelaer (£21,000). Anon. sale, Sotheby's, London, 5 July 1989, lot 59 (£48,000=$78,000).
Masters demolished one of the Lady Chapels in the church and also cut down part of the chancel screen and replaced the font. The painting was sold to pay for repairs to the roof in 1981.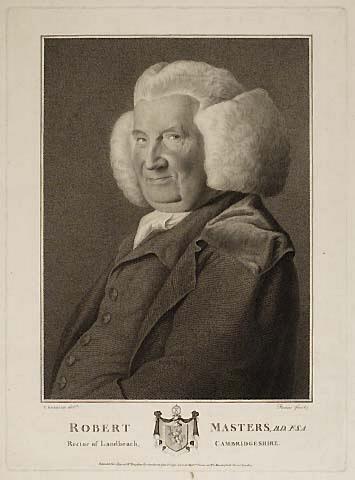 Born at Hetherset, Norfolk, he was descended from William Master of Cirencester. He was admitted to Corpus Christi College in 1731; graduated B.A. in 1734, M.A. in 1738, B.D. in 1746; and was fellow and tutor of the college from 1738 to 1750. On 14 May 1752, he was elected Fellow of the Society of Antiquaries. He continued to reside in college till he was presented by that society to the rectory of Landbeach, Cambridgeshire, in 1756. Matthias Mawson, bishop of Ely, collated him to the vicarage of Linton, which he resigned for that of Waterbeach in 1759. This latter benefice he with the bishop's permission resigned in 1784 to his son William, for whom he built a house.

Masters was in the commission of the peace for Cambridgeshire, and acted as deputy to William Compton, LL.D., chancellor of the diocese of Ely, who resided abroad. In 1797, he resigned the living of Landbeach in favour of Thomas Cooke Burroughes, senior fellow of Caius College, who, immediately upon his presentation, married Mary, Masters's second daughter. Masters continued to reside in the parsonage with his son-in-law and daughter until his death on 5 July 1798. He was buried at Landbeach, where a monument was erected to his memory.