I have always admired the early work of Eric Gill but I find the volume of his output is a little too much to comprehend. Above all the bad elements, his influence was great, and together in the Guild of St Joseph and St Dominic, he helped form a real revival in wood-engraving both in book illustration and inventive typography – he was a modernist long before the world even saw a Henry Moore. This Mother and Child (1910) had perfection of realism and the audacity to offend by showing breast feeding.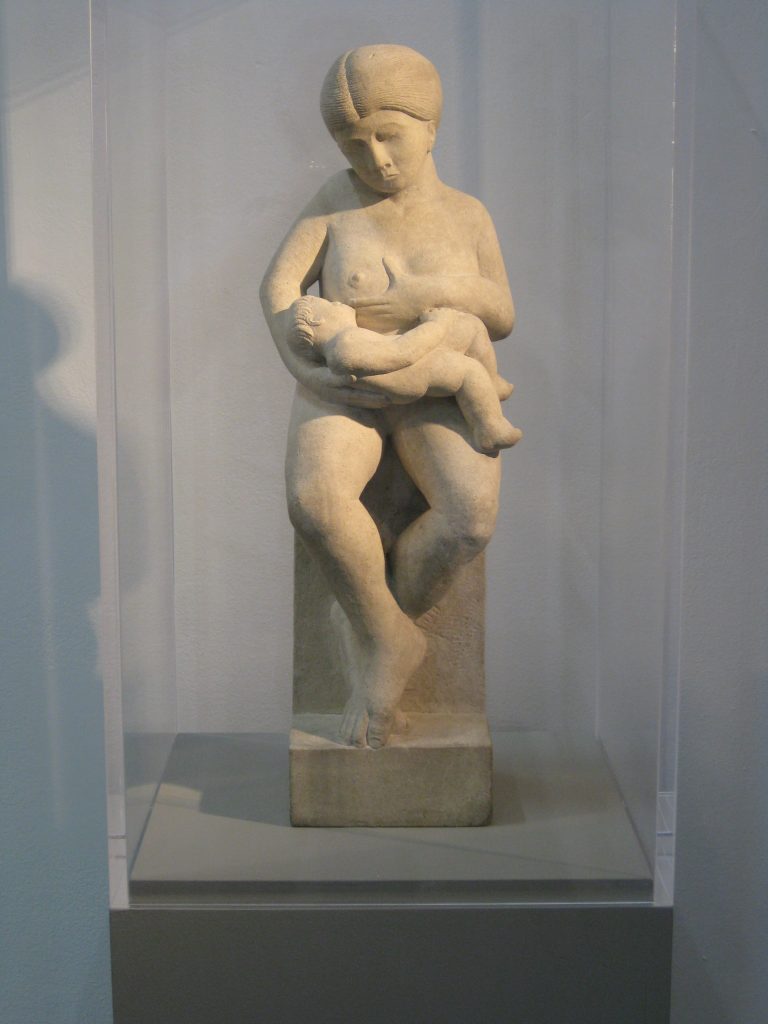 When I was at university Gill was regarded for his Gill Sans typeface than his sculpture. It being the pinnacle of achievement in style next to Helvetica. This is after the famous Fiona MacCarthy biography Eric Gill (1989), detailing his sexual desires and deviances made him a less respected character. But even then, there was a generation of people who upheld him and his work, exhibitions and so on. But now people talk of his with the disrespect and I wonder why it has taken thirty so years for it to happen? Is it down to people not knowing his work and only his sins, not separating the church and state of the man and his work. I always suspected Gill was a catholic for the absolution of his sins anyway, but I am finding it curious how people are turning their noses up at Gill.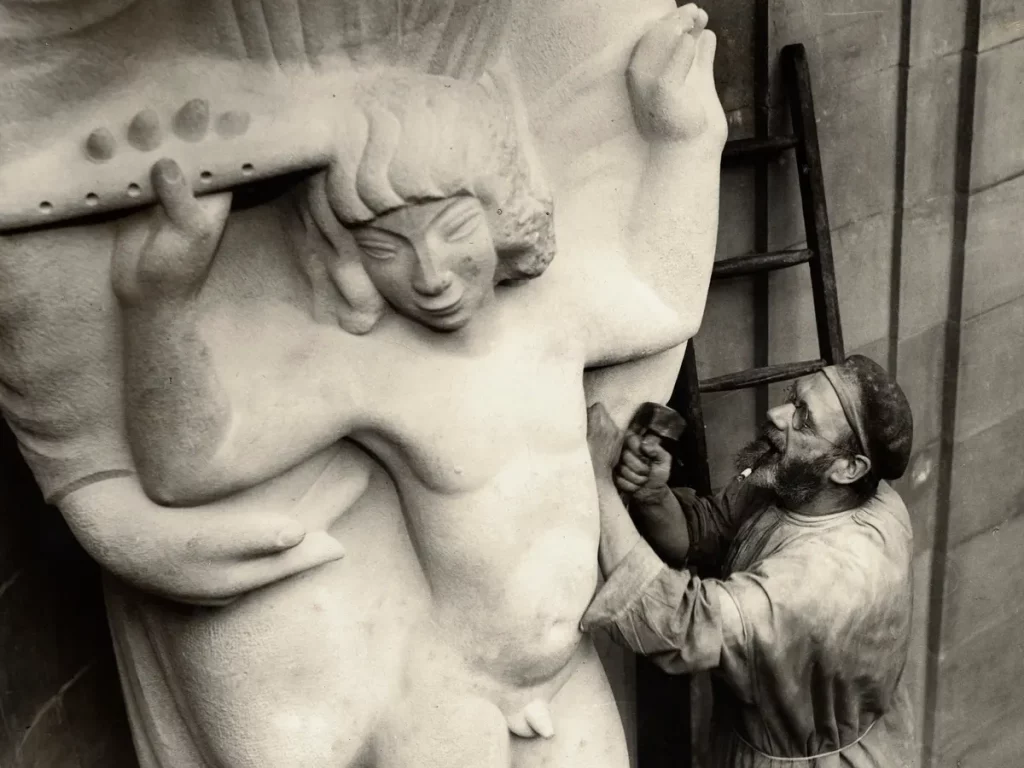 The reaction to MacCarthy's book has been for people to request to remove his work from public display. The stations of the cross in Westminster Abbey and a man defaced the BBC's statue of Prospero and Ariel, however this seems to have had the opposite effect and outraged the public. There is a mindless thuggery in his destruction, but people with hammers are not to be trusted.