Following on from this post, on how modernism flowered in Britain, here I focus on Jim Ede and Kettles Yard.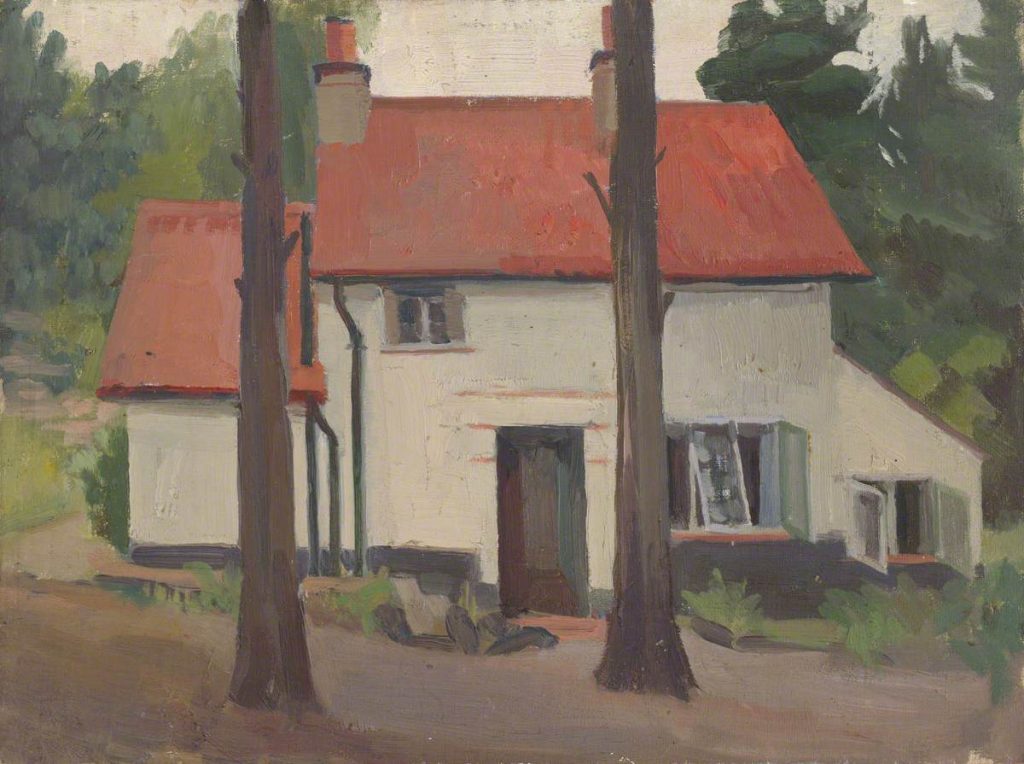 One of the young modernist (Henry Moore, Barbara Hepworth, Henri Gaudier-Brzeska) supporters was Jim Ede, a painting student from the Slade School of Art, now working as an Assistant at the Tate Gallery at this critical time in British Art from 1921-1936. During his tenure he tired to introduce modern art into the Tate Gallery, and although it is rather unclear how much of a legacy he left at the Tate, but he made many connections in the job and championed modern artists that the Tate would later acquire for their collections in the 1970s, 80s and 90s.
I gave up painting and became absorbed in the work of contemporary artists. I wrote a great deal about modern painting and sculpture, and came to know most of the leading artists of the day, and also the ones who were not yet known.

Jim Ede on his time at the Tate Gallery.
During Ede's time at the Tate, many other people had championed modern art and become famous for it – from Clive Bell and Roger Fry making the case for the Post Impressionists. As well as Kenneth Clarke whose tastes were much more broader, and who effectively helped preserve the artists in Britain during the Second World War with the Recording Britain project and by guiding the War Artists Scheme into fruition and saving artists being on the front lines of combat.
After leaving the Tate in some frustration in 1936, Ede moved to Morocco, living in a custom built modernist house called Whitestone from 1937 to 1952. After this Ede and wife Helen moved their family moved near Blois in France. During Ede's time away from Britain, many of the artists he championed had moved to St Ives in Cornwall to make an artist colony and had become more popular. The move to St Ives wasn't anything new or odd and had happened in fads with various sets of Victorian painters who went for the brighter light and more consistent weather.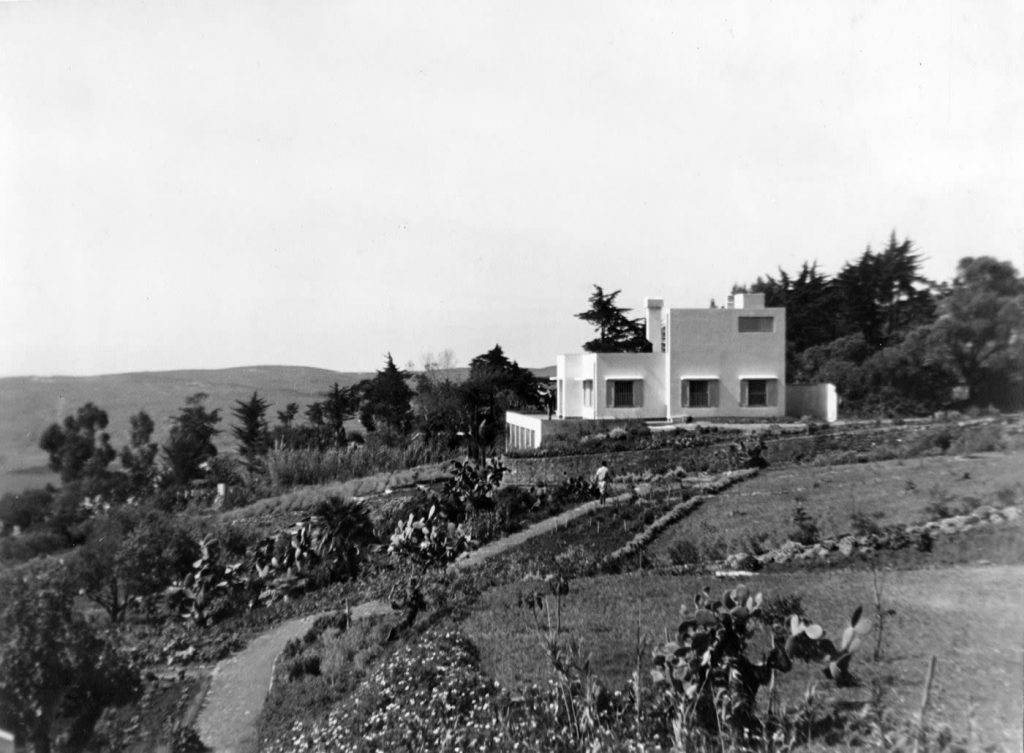 The art collection Ede had amassed before leaving the Tate was rather interesting and extensive, some of these can be seen in his home in Tangier as with, Boy with cat by Christopher Wood. Ede also acquired half the estate of Henri Gaudier-Brzeska after the artists death from his wife, and then wrote Savage Messiah about Henri's life.
Ede had acquired many paintings by an artist Ben Nicholson and Christopher Wood had discovered. This was Alfred Wallis, a retired fisherman who started to paint when his wife had died, "for company" as he wrote to Ede. His paintings were mostly memories of his life at sea on boats, as well as views of St Ives. His paintings were going cheap and many in the St Ives circle where able to afford some.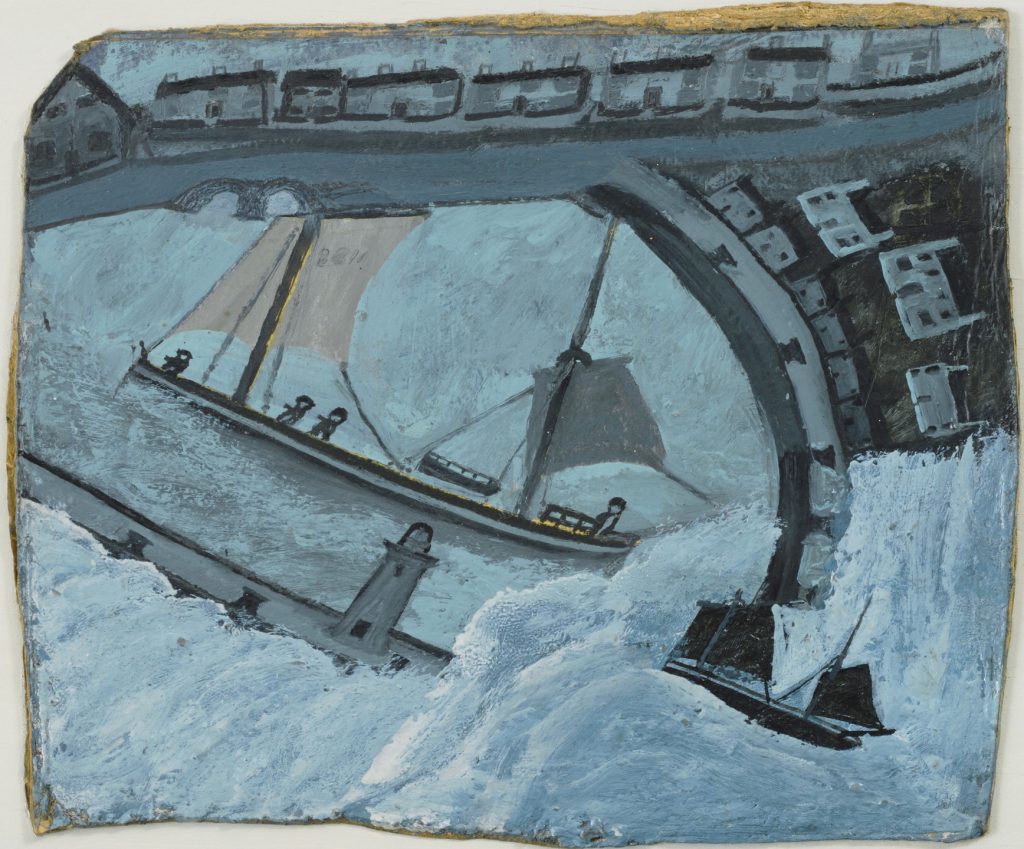 What was exciting to the artists was Wallis' lack of training and with that, no need for perspective. The dock quay in the painting above, shifts off and the buildings appear on their side. The ship is out of proportion but it all feels like the perspective of a child. They had found of the truest modernists. One with no training but saw things in a primitive but accurate way.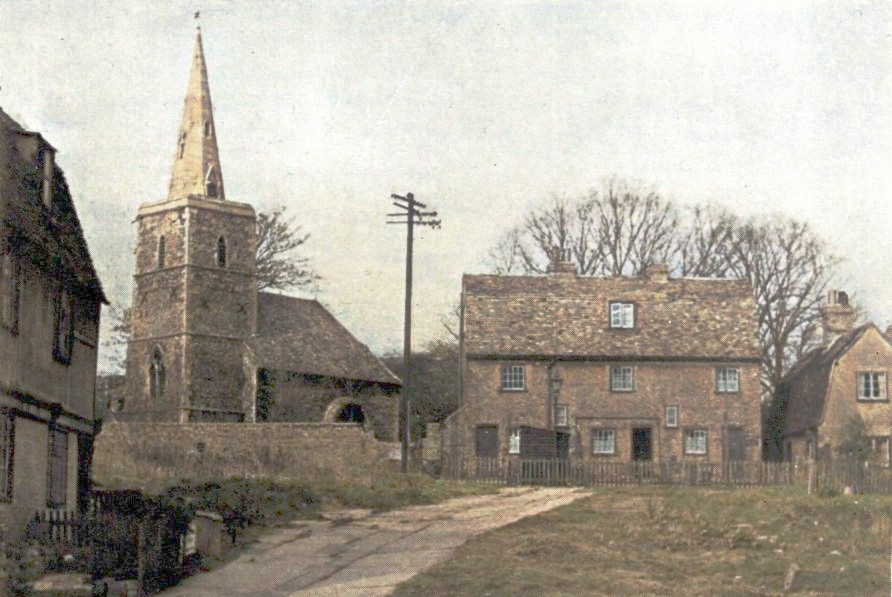 Jim his wife Helen moved to Cambridge in 1957, buying a set of cottages, preserved from the old Kettles Yard, and transformed into a single dwelling by changing their old doors into bay windows and adding a turret for a circular staircase. The cottages were not saved by him, but by the local preservation society who used them to block the view from Castle Hill of new houses from the church. He filled this new home with his collection and for two hours in the weekdays, opened his house up to the curious.
Kettle's Yard was firstly a private collection of art and craft collected by Ede. In 1957 he began opening to the public in the afternoons.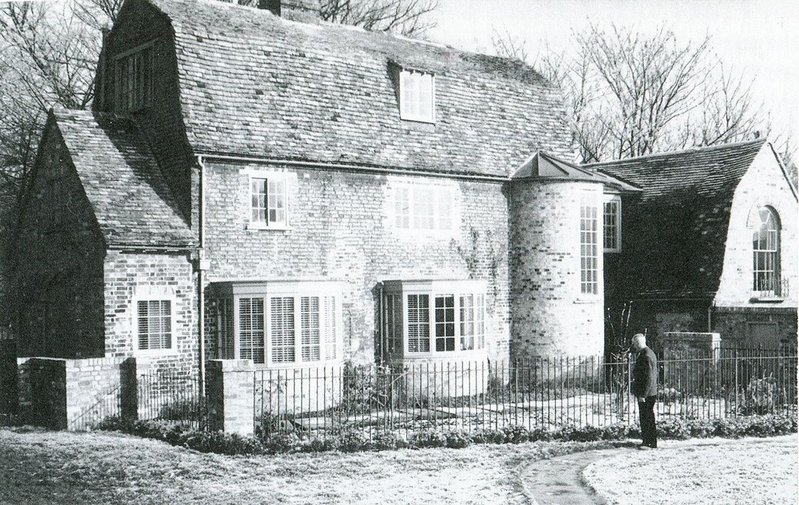 The architect who converted the cottages into a home was Rowland de Winton Aldridge and later, the exhibition space you walk through the house to, was added by Leslie Martin and David Owers in 1969-1970.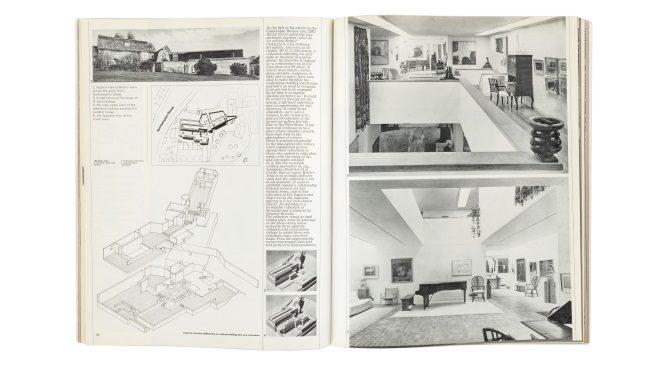 The 1970s cottage extension area can be seen in the magazine above on the right. This was a space for the whole collection of Jim Ede to be spaced out, some of the works being monumentally large and would have dominated the cottage house. The 70s extension was also a space for musical recitals. The inaugural concert of the 1970s extension was given by Jacqueline du Pré and Daniel Barenboim. In 1973, the Ede's left for a flat in Edinburgh.
In 1970 an extension was built for the sole purpose of exhibitions and performances and in June 1971 Henry Rothschild began his association with Ede and Kettle's Yard with a large exhibition simply called "Twenty British Potters".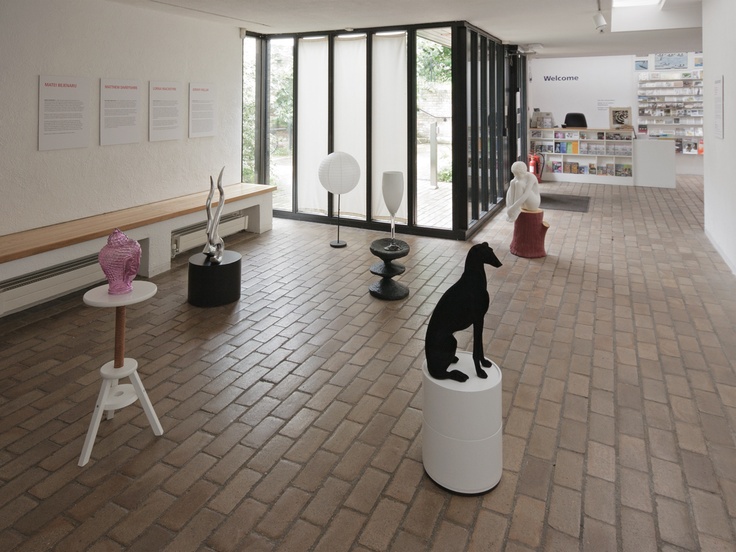 After the Edes left Kettle's Yard, curators took over from where they had left off. Jeremy Lewison, the curator between 1977 and 1983, made the mistake of installing bookshelves in the library, moving the chest of drawers, and relocating Gaudier-Brzeska's Caritas from its oval table to a niche by the window – and 'all hell broke loose'. Ede sent Lewison sketches and photographs annotated with notes to 'correct' the moves. …'Ede's particular constellations of pebbles, shells and sculptures are still painstakingly preserved today, the lemon and cut local wildflowers replaced every week (daffodils in spring to talk chattily with the lemon and the Miró).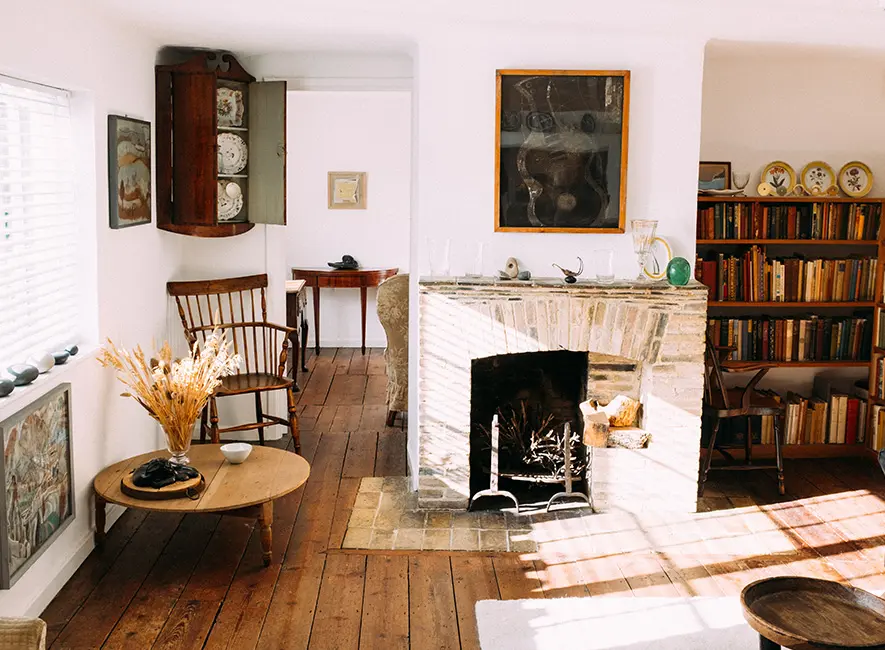 Kettles Yard means many things to many people, but it is seen as a goal for the minimalism most people seek in the home. It has also been pervasive, as through the eyes of interior designers and the pages of endless editorials, it is a topic that bounces around in an annual cycle of features: the over animated designs of William Morris designs, the do-it-yourself style of hand painted Charleston interiors of the Bloomsbury group and then Kettle's Yard's white washed interiors for a monastic calm.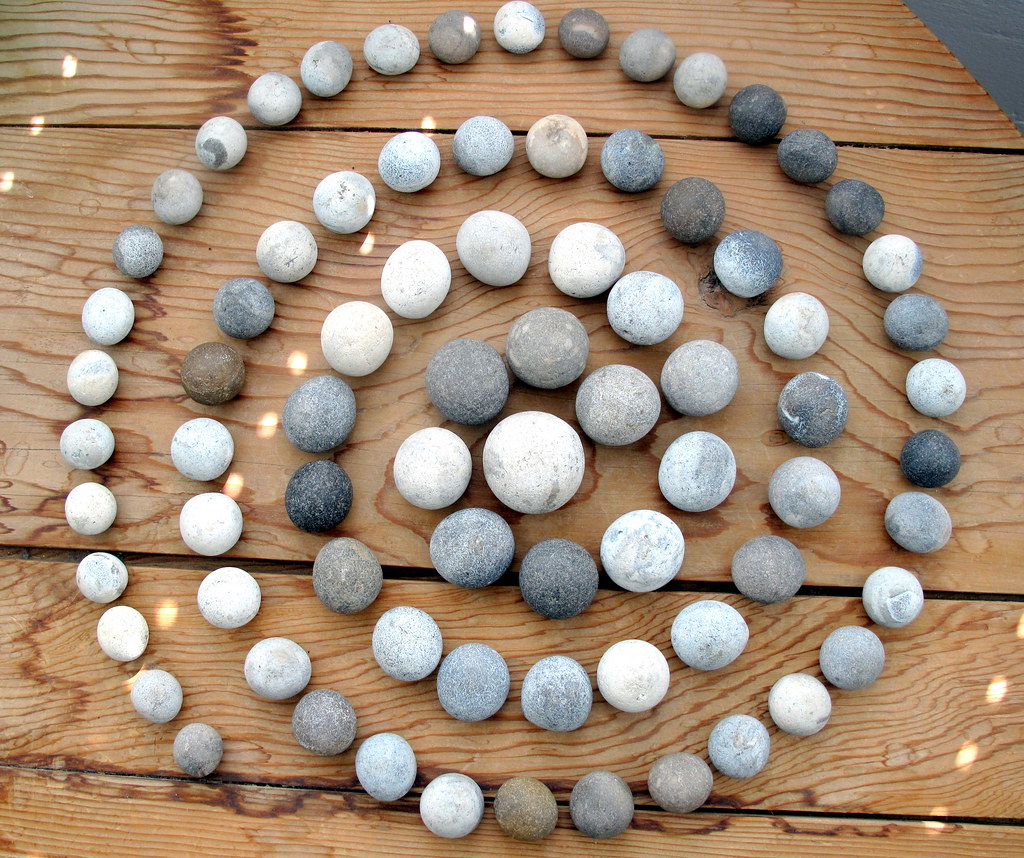 Kettles Yard isn't really about the artwork for me, but the objects. I find the simple designs of the Georgian chest of drawers and the stickback chairs mixed with spode plates on shelving to be rather charming. It is not what you can aquire, but what you can live without. It is also interesting that a man obsessed with modernist items didn't fill his home with chrome and glass art deco units like many collectors, but maybe he got this out of his system in Morocco. Although Kettles Yard isn't full of the best of British craftsmanship, the pieces all work in their curiosity and tone, antique furniture that though use has patina.
The real lure however is down to it's cave style, a chain of rooms, each give intimacy, corners and alcoves that are hidden, and I think that is what people really crave. It is also about how to use the architecture to show off the artworks and items in the best way. This certainly is what the house does. This might be in part the good taste of his wife Helen, but it was also championed with the friendship of Henry Rothschild, who founded the London shop Primavera, and in the 1960s moved the shop to Cambridge. Rothschild would use the gallery space of Kettle's Yard to exhibit many of his shows, from Indian weavings to Contemporary Ceramics.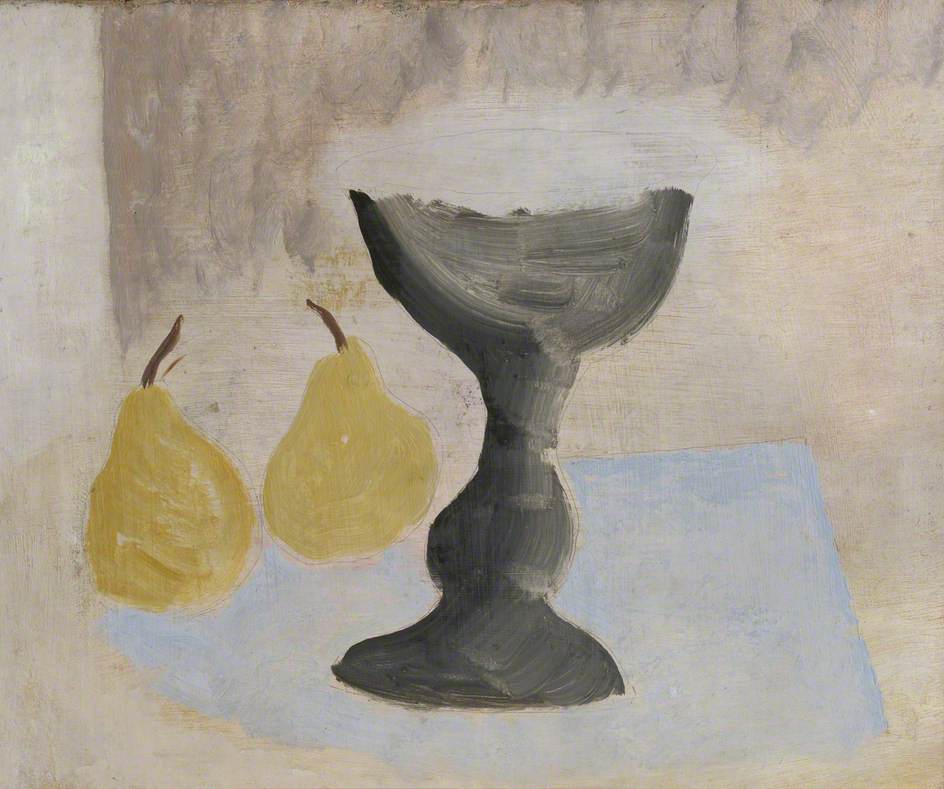 Ede's ethos in decorating this home is to make a calm area. He also liked to find possessions that had a meaning to an artwork; He put a set of black bowls under Nicholsons painting of goblet and two pears, while next to a Blue painting by Miro with a yellow dot, he put a lemon on a pewter plate to mirror the image. He saw these arrangements almost as echos of the paintings themselves. He also delighted in bringing nature into the house with a selection of found objects, from pebbles to a tumbleweed in the fireplace.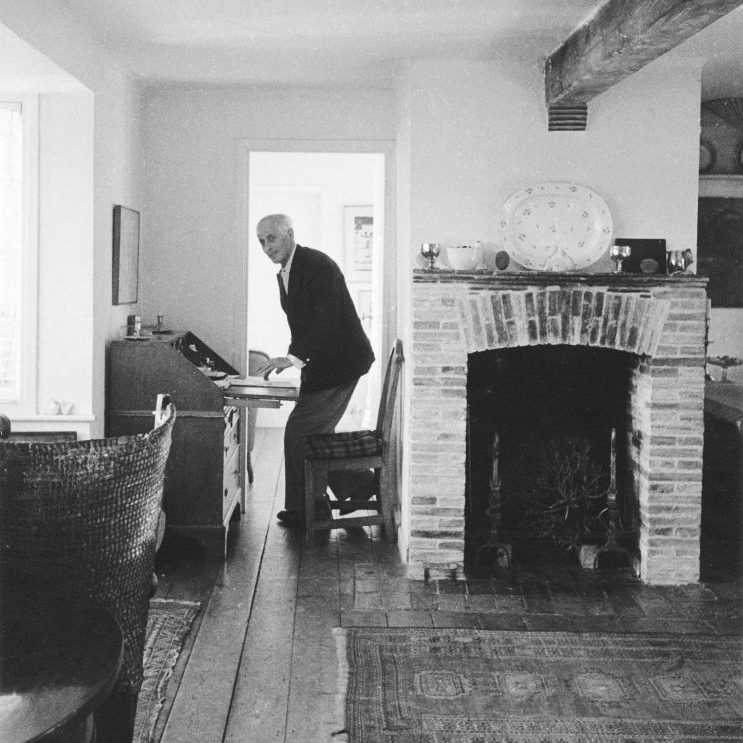 I like to keep very quiet in a room and to have it always still; for this reason I want a room to be orderly. It is to me as if it were a pool of silence, and just as a pool when stirred loses its transparency, so a room is stirred by movement. Sometimes I find that if I don't go into a room for a week, and then gently open the door and look in, I am instred invaded by its stillness; and if I tip-toe into it, that stillness stays about me for some moments.

The Spectator – Volume 257, 1986
Ede's guide book to Kettle's Yard, A Way of Life, is just as religious and spiritual as you might come to expect. But the idea of a space lived in was also to avoid clutter. However – even if the new gallery space is poorly designed and filled with dreadful works that represent nothing to do with the house and Jim Ede, but more to do with the curators career pathway at least the house is preserved.
The new area of the gallery and gift shop was converted by Jamie Fobert Architects in 2018 and gives the place the feel of an office block that has been given a council grant become a gallery. Pokey whitewashed rooms and a perplexing amount of study rooms, that rarely used for the public.