I bought a signed copy of How The World Began by Dorothy (Straight), 1964. It came from the estate of Gigi Richter whos husband was brother to Dorothy's mother. This post is really a voyage through an extraordinary family tree that started with the book.

Dorothy is one of the youngest authors ever published, written when she was four and published when she was six; for years she was in the Guinness book of records for it. Born on May 25, 1958 in Washington, D.C she is the daughter of Michael Whitney Straight (1916–2004) and Belinda Booth Crompton (1920–2015). She illustrated a series of drawings for her grandmother when asked how the world was created. Her parents sent the drawings to Pantheon books, who published it.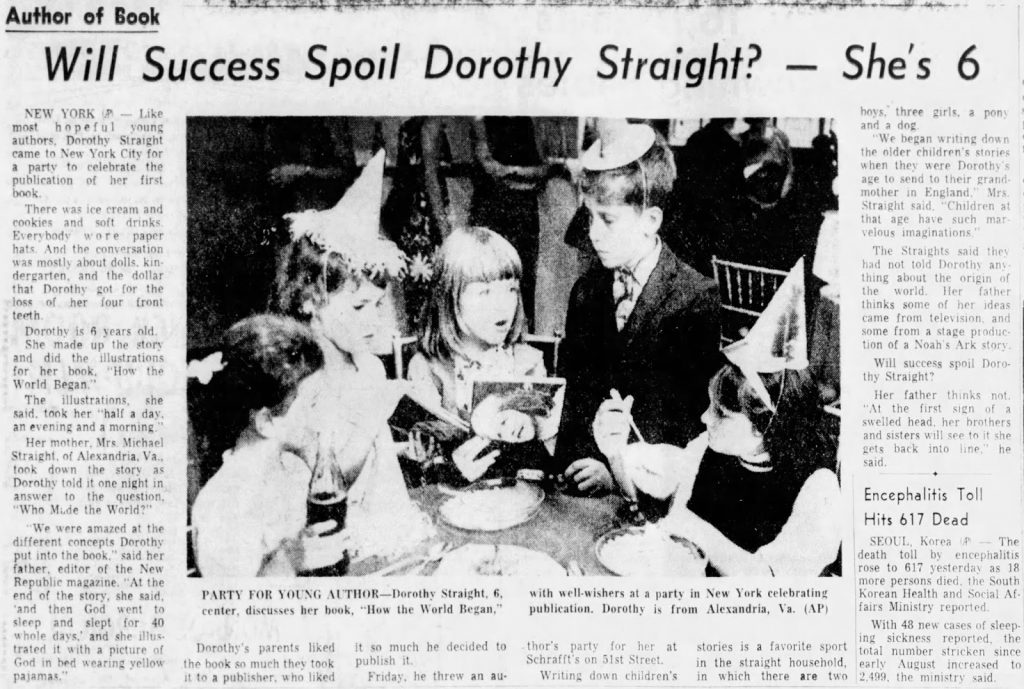 Belinda Booth Crompton was born in Port Chester, New York, on August 15, 1920. She attended the private Perse School in Cambridge, England, before marrying in 1939. After the death of her father, David Crompton (an English stockbroker living in New York), her mother, an American called Lillian nee Sheridan, married Charles W. Tobey, a Republican senator from New Hampshire. Her brother was David "Buzzy" Crompton who married Gigi Compton, nee Richter, and this is how Gigi owned a signed copy of the book.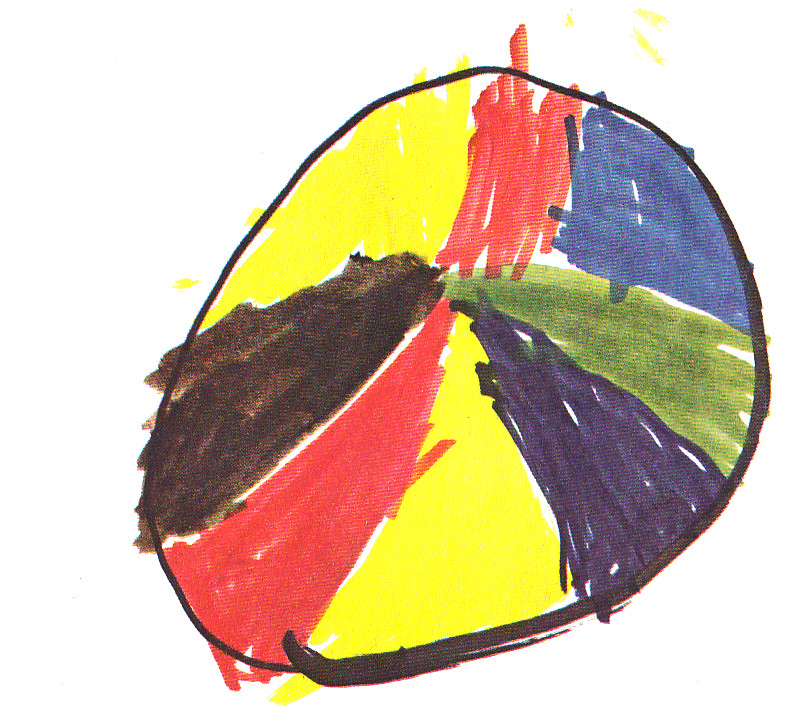 Belinda had some medical training at New York University in 1952. She become a child psychologist, teaching and practicing over the years at what is now Children's National Medical Center, George Washington University, Howard University and the Washington School of Psychiatry. In March 1965 she traveled from Washington to Selma, Alabama, partly to stand ready as a first-aid provider at the voting rights march scheduled to depart from that city. But mainly, she told the Washington Evening Star at the time, she went "to lend support to the civil rights movement." She gave medical care to dozens of protesters when the Selma march turned violent, when Police troopers began shoving the demonstrators, knocking many to the ground and beating them, firing tear gas, and mounted troopers charged the crowd on horseback. Televised images of the brutal attack presented Americans and international audiences with horrifying images of marchers left bloodied and severely injured, and roused support for the Selma Voting Rights Campaign.
Belinda and David "Buzzy" also had a sister, a Lady Catherine Walston, neé Crompton, Dorothy's aunt. She had met and married Baron Walston. They were wed in England in 1935. Walston's estate was in Thriplow just outside Cambridge. They entertained many writers and artists. Catherine met Graham Greene in 1946 they started an affair. The relationship continued until her death from cancer in 1978. Below is an account from Oliver Walston, Catherine's son, responding to the affair when it first became public in a Greene biography.
I had first met him as a small boy of seven when, in the spring of 1948, my mother told me that we were going to Italy to stay with Graham. Together with my younger brother and sister and Twinkle, our nanny, we flew off from Northolt to Naples. For three months we sat in the sunshine of Capri, playing in the walled garden of Greene's white-painted villa. In the mornings we were confined to the furthest corner of the garden and told to be quiet because 'Graham works in the morning and he doesn't like any noise'. In the evenings we would stroll down to the piazza of Anacapri and eat a dish which, for a boy who lived in dreary, rationed post-war England, was unspeakably exotic. It was called a pizza. On rare occasions we would go on expeditions, sometimes by boat to the Blue Grotto and sometimes to the other side of the island to visit Gracie Fields and her husband, who had settled there. Greene himself was a distant figure who appeared to tolerate children but never to enjoy us. He must have looked on us as a price he had to pay to have my mother's company.

In the years which followed, Greene's affair with my mother settled down into something like comfy normality. I saw no signs of the tension between my parents…To me he was just one of a coterie of friends who came down to Thriplow most weekends to get away from London, sit in the sunshine, read the papers and drink a bit. Whatever passed between my mother and father did so behind closed doors and not a ripple nor an echo ever penetrated the nursery.

During this period my mother travelled the world with Greene, going to the Caribbean to visit Noel Coward, to Vietnam where they smoked opium and, most frequently, to a small cottage on Achill Island off the west coast of Ireland. My father had by then come to terms with Greene and, although they never had a warm relationship, at least tolerated his presence at Thriplow.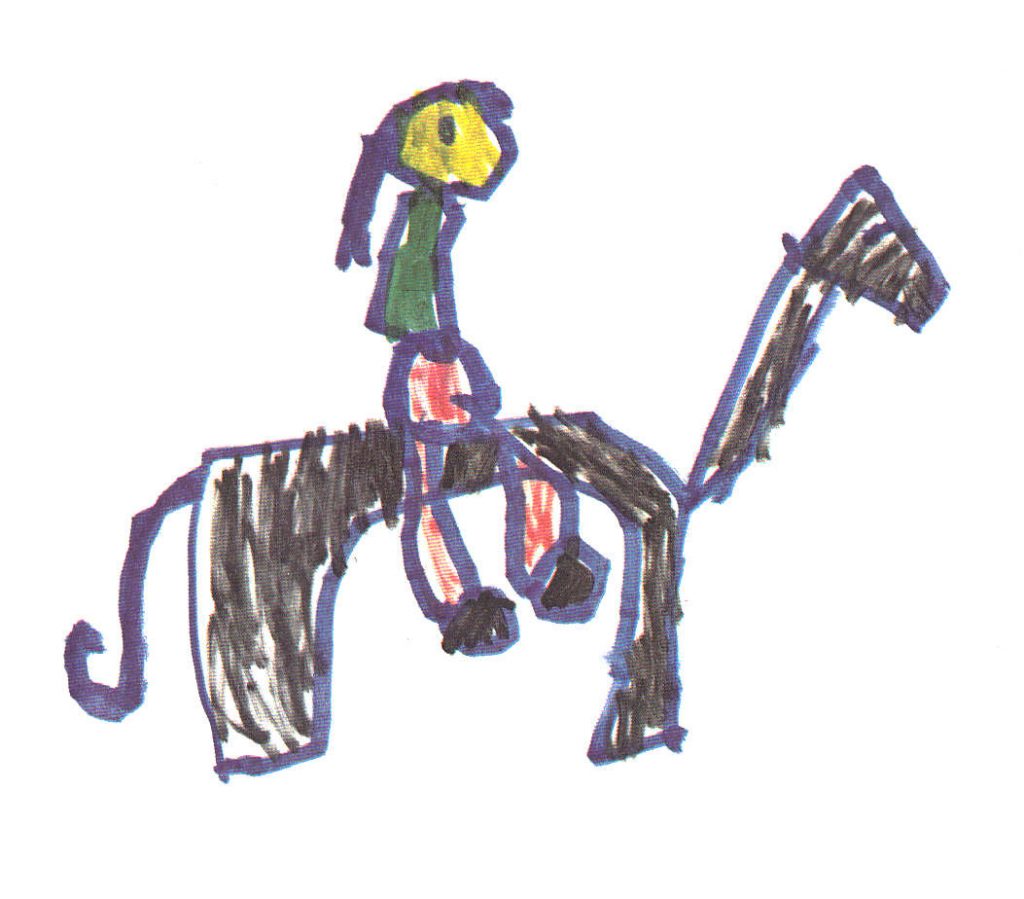 Dorothy's grandparents Willard Straight, an investment banker, and Dorothy Payne nee Whitney, an heiress of the Whitney family, they founded the New Republic magazine. On December 1, 1918, Willard died of pneumonia, a complication of the Spanish influenza, in Paris, where he was arranging the arrival of the American mission to the Paris Peace Conference. Later his widow married Leonard Knight Elmhirst, a British educationist who founded Dartington Hall school in Devon, something satirised in Agatha Christie's They Do It with Mirrors.
Their son, Michael Straight, Dorothy's father, was educated at the London School of Economics and Trinity College. While at Cambridge University he became friends with Christopher and John Cornford, Kim Philby, Guy Burgess, Donald Maclean and Anthony Blunt. Straight joined the British Communist Party after the death of John Cornford in the Spanish Civil War. Burgess was asked to provide a report on Straight:
"Michael Straight, whom I have known for several years… is one of the leaders of the party at Cambridge. He is the party's spokesman and also a first-class economist. He is an extremely devoted member of the party… Taking into account his family connections, future fortune and capabilities, one must suppose he had a great future, not in the field of politics but in the industrial and trading world…. One may reckon he could work on secret work. He is sufficiently devoted for it, though it will be extremely difficult for him to part with his friends and his current activities."
Roland Perry, the author of The Last of the Cold War Spies: The Life of Michael Straight (2005), has argued that Joseph Stalin wanted Straight to be groomed as a future President of the United States: "According to Yuri Modin, the most successful KGB control for the Cambridge ring, Straight was viewed as a potential top politico – a long-term 'sleeper' candidate. Stalin and the KGB would always be prepared to support and guide someone for however long it took to get an agent into high office, even the White House. After returning to the United States in 1937, Straight worked as a speechwriter for President Franklin D. Roosevelt and was on the payroll of the Department of the Interior. Working as a spy, he frustrated the Russians with the mundane information he was giving them. In 1946 Straight took over as publisher of his family-owned The New Republic magazine.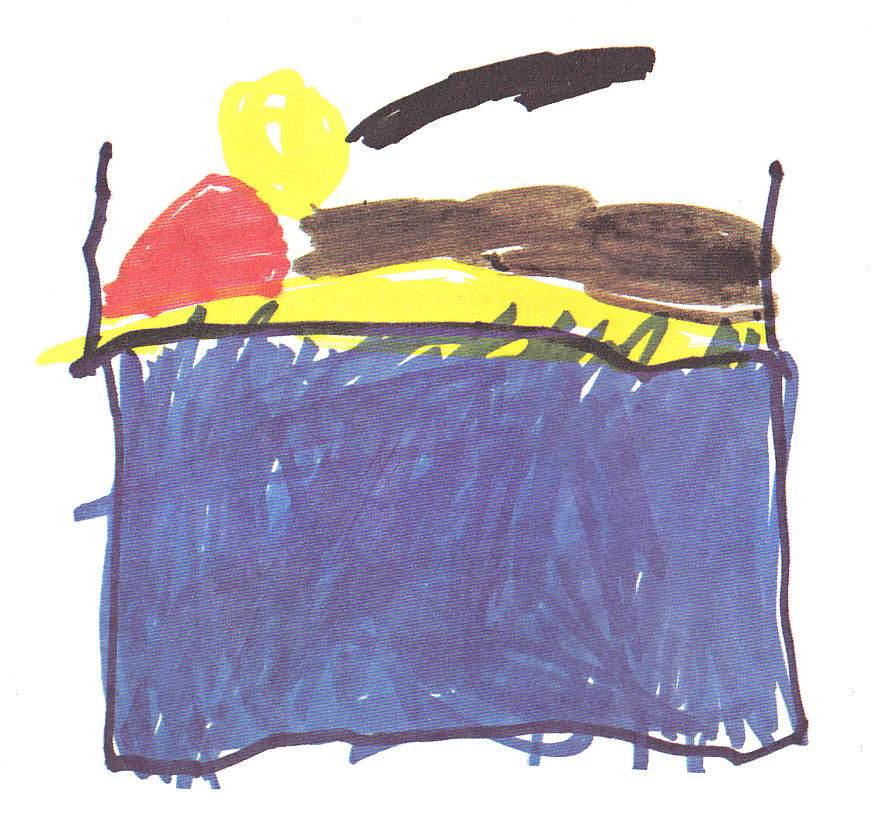 In 1963 Straight was offered the post of the chairmanship of the Advisory Council on the Arts by President John F. Kennedy. Aware that he would be vetted – and his background investigated – he approached Arthur Schlesinger, one of Kennedy's advisers, and confessed to him that Anthony Blunt had recruited him as a spy while an undergraduate at Trinity College, as well as also being a lover of his. Schlesinger suggested that he told his story to the FBI. Straight's information was passed on to MI5 and Arthur Martin, the intelligence agency's principal molehunter, went to America to interview him. Straight confirmed the story, and agreed to testify in a British court if necessary. His confession brought down the Cambridge Spies.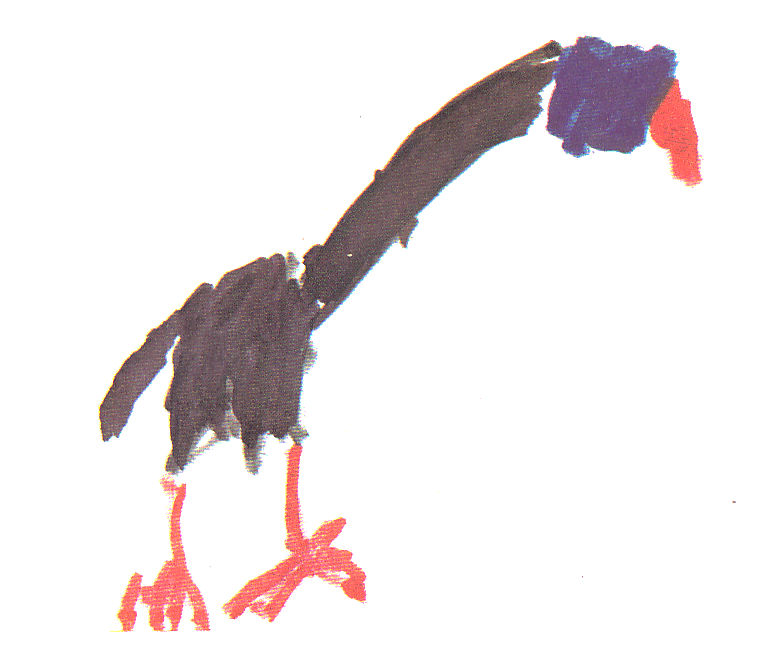 Michael's brother was Whitney Straight a Grand Prix motor racing driver and founder of the Straight Corporation, a significant operator of British airlines, airports and flying clubs from 1935 until the mid 1970s. In 1967, he donated for the 'Whitney Straight Award' to the Royal Aeronautical Society to recognise the achievement and status of women in aviation. The award consisted of a cheque and a sculpture by Barbara Hepworth.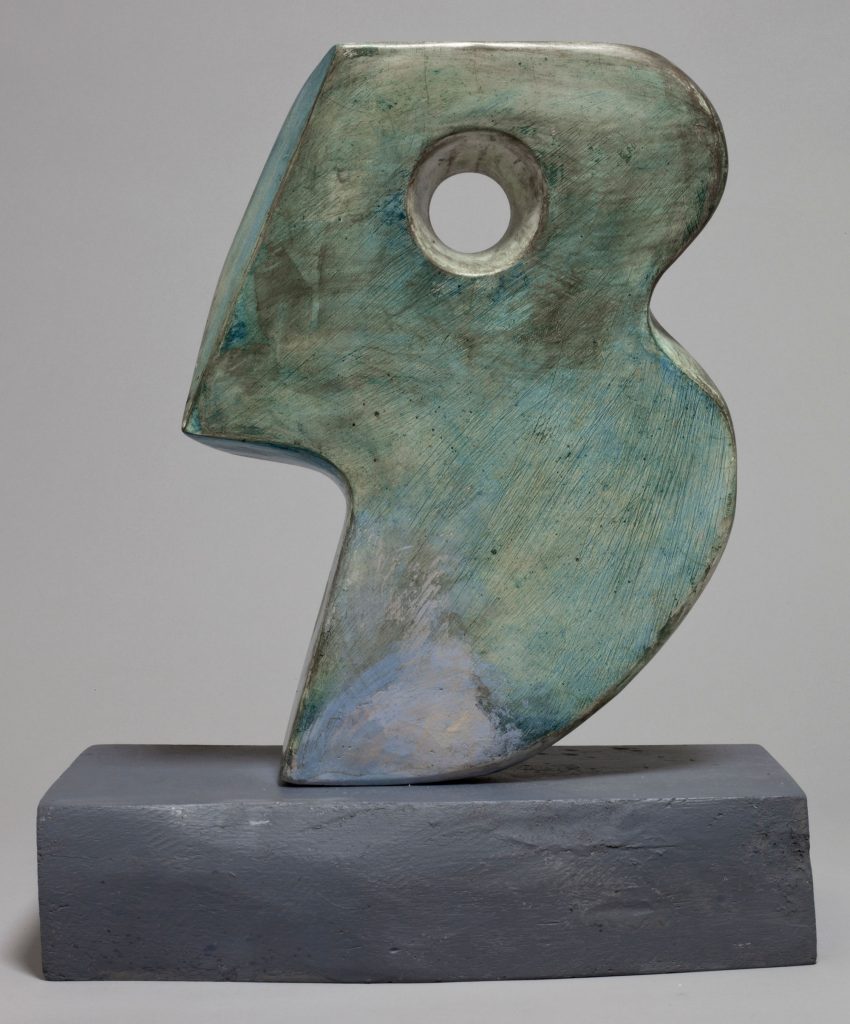 Barbara Hepworth – Trophy (Flight), 1965