When it comes to the battlegrounds of the First World War, most people are sheparded to the memorials and graveyards to focus on the horror of it all. But in this post I would like to look at two of the buildings, lost and invisible in the landscape today, that found themselves in the middle of a war-zone. Our visual link to them today are the images of shelled buildings in the middle-east, but like Canute and the tide, nothing can stop war, even your home.
Château de Thiepval
The village in Thiepval was part of the Somme region that was one of the main battlegrounds in the war. The German forces had set up in the château as a headquarters. Any of the buildings in the villages were subject to the same fate of random shelling from each side. The Battle of Thiepval Ridge was the first large offensive of the Reserve Army. In two days 12,500 men had been killed.
It's why towns like Ypres were reduced to rubble. A curious piece I found on the effect of the countryside of the war was:
As for the wood of Thiepval, it is no longer worthy of the name of wood; rather, it is a collection of broken and ragged trunks. Revue Française d'ornithologie, 1928
The château was the home of three generations of Roch de Wasservas.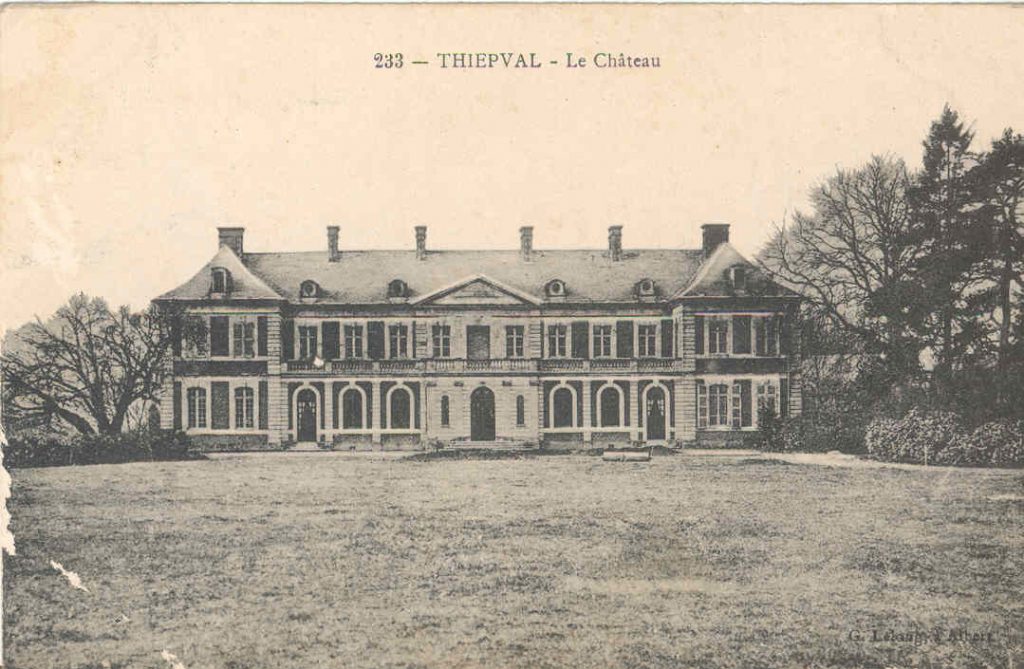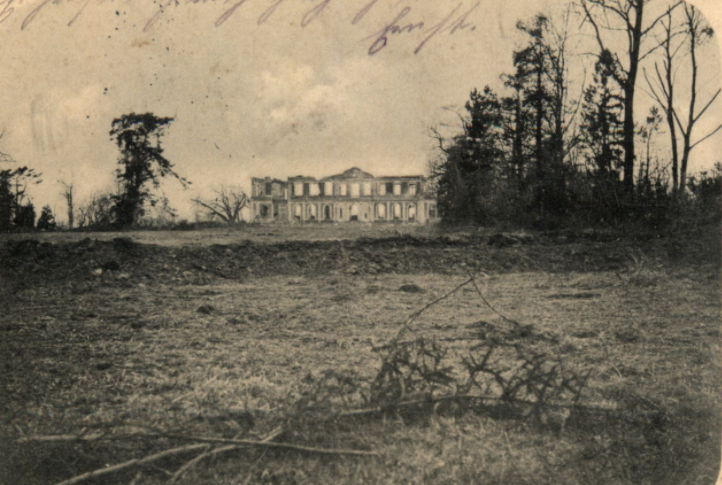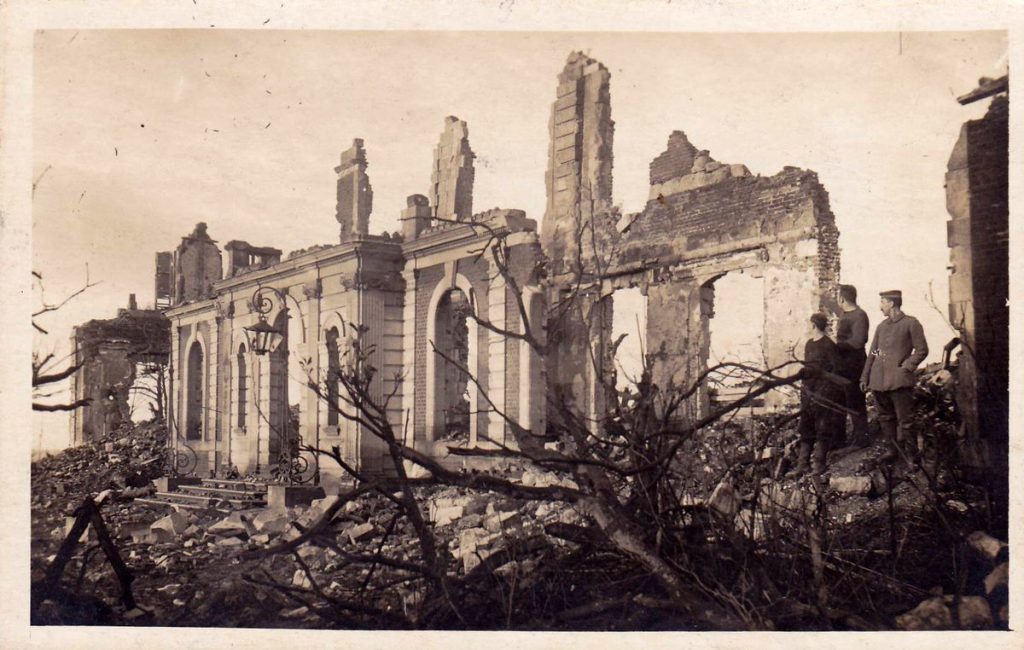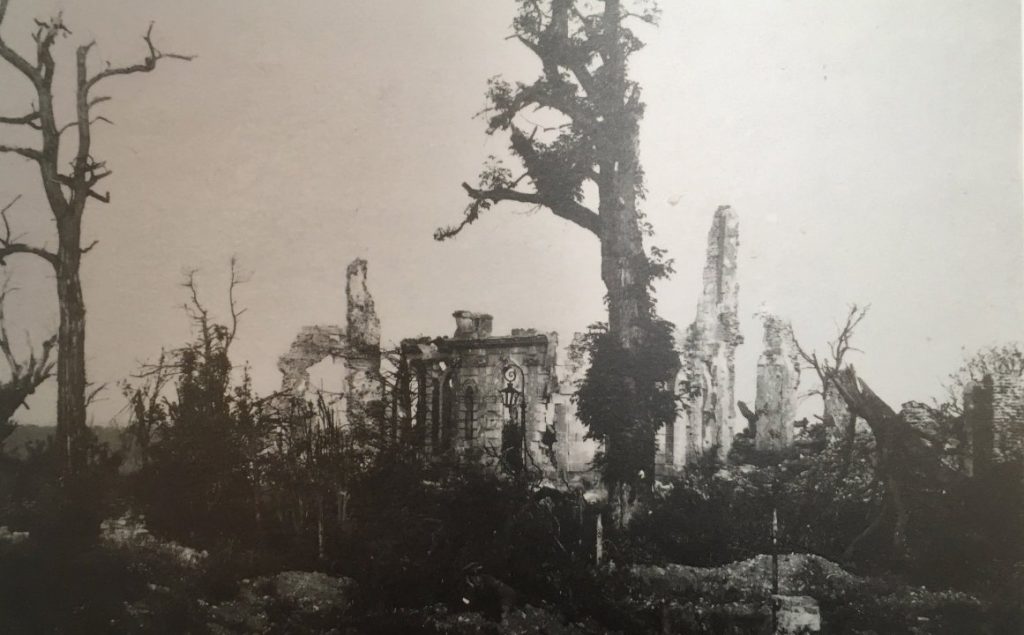 The effect of the Somme on the artist Percy Smith was that he sketched discreetly the carnage and while on leave back in Canada he produced his famous set of prints 'The Dance of Death'.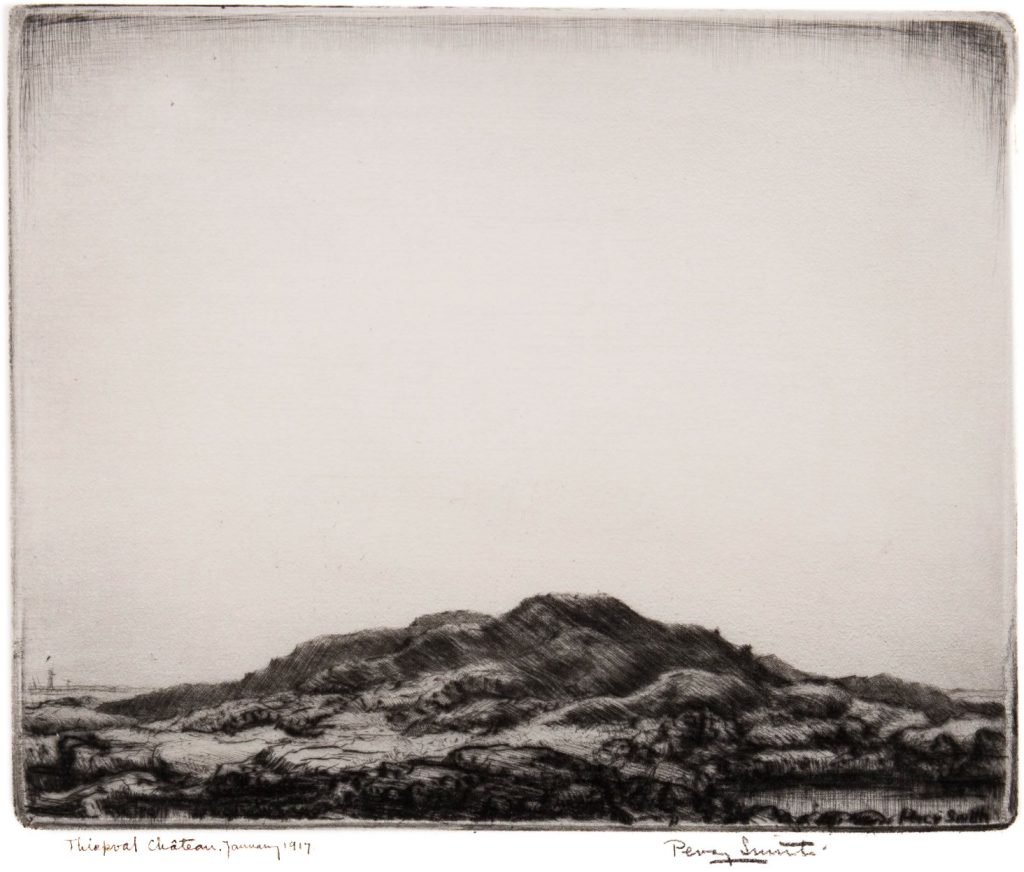 Percy Smith – Thiepval château, 1917
Chateau et Contalmaison
A similar fate to that of château de Thiepval happened to Contalmaison. When it was bombed out the Advanced Dressing Station used the cellars of the château as a station. From what I can understand the house was sold around 1880 and after some years it was turned into a hotel.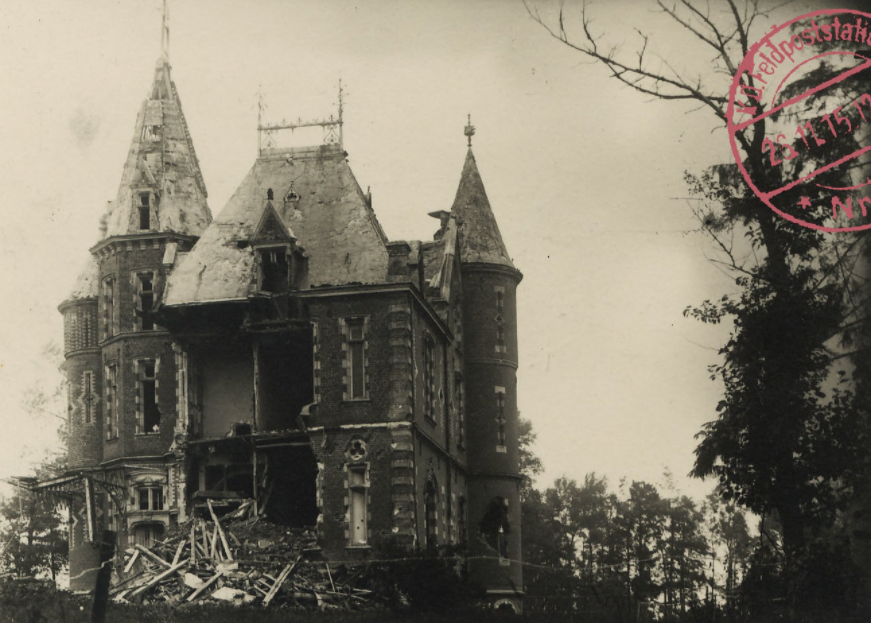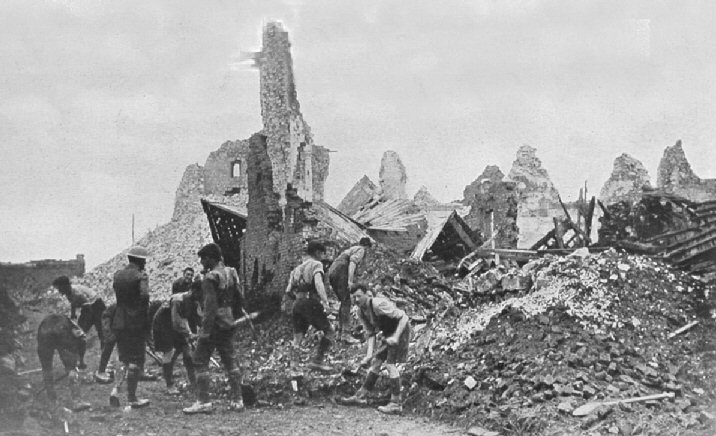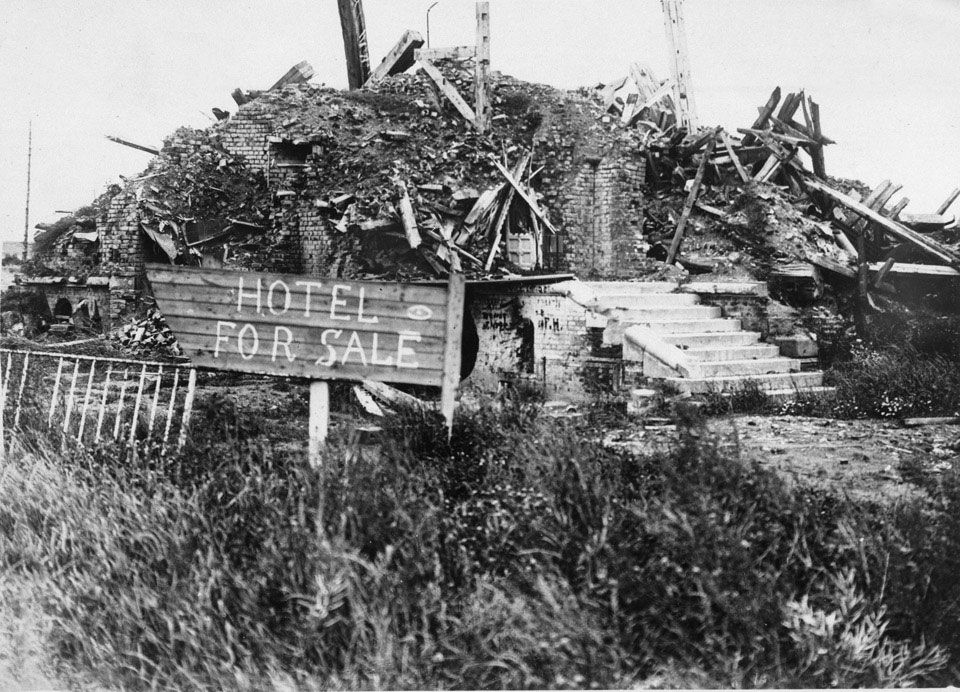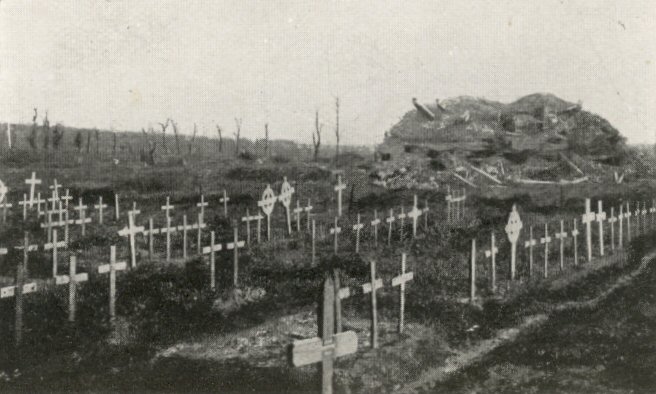 Both the châteaus ended up having the rubble removed and their lands became the sites of burial grounds. The grounds of Thiepval was the site of the Thiepval Memorial, about 200 years from where the house stood.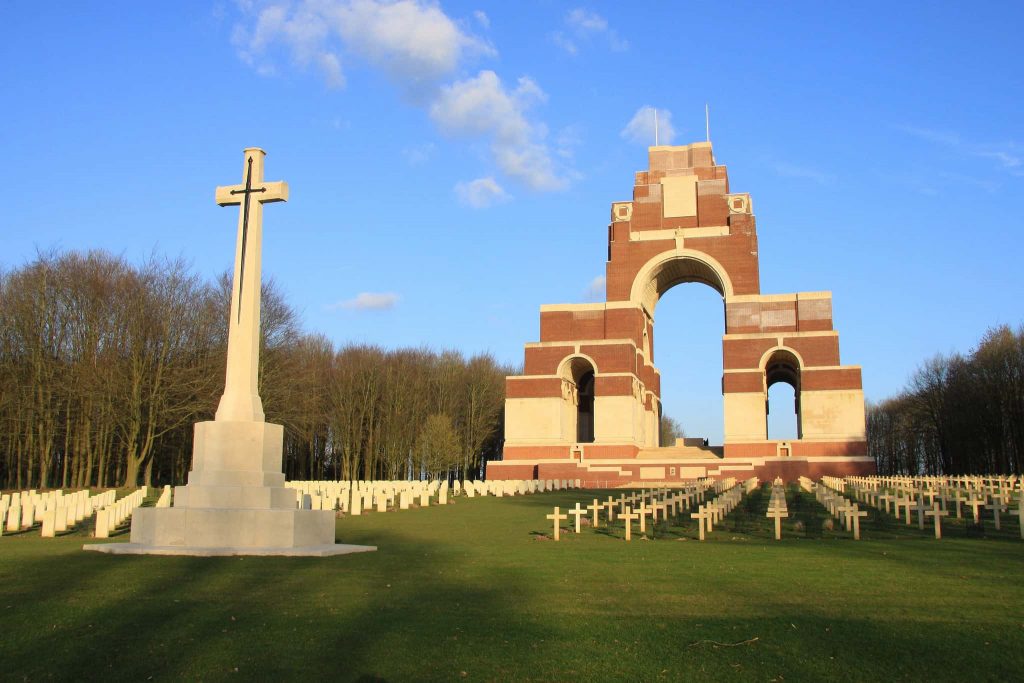 Thiepval Memorial © Andrew Bailey