Here are two watercolours by the Great Bardfield artist Sheila Robinson. I bought them because I love both the architectural details in them, but also the typographic elements. Both of them are in St Pancras.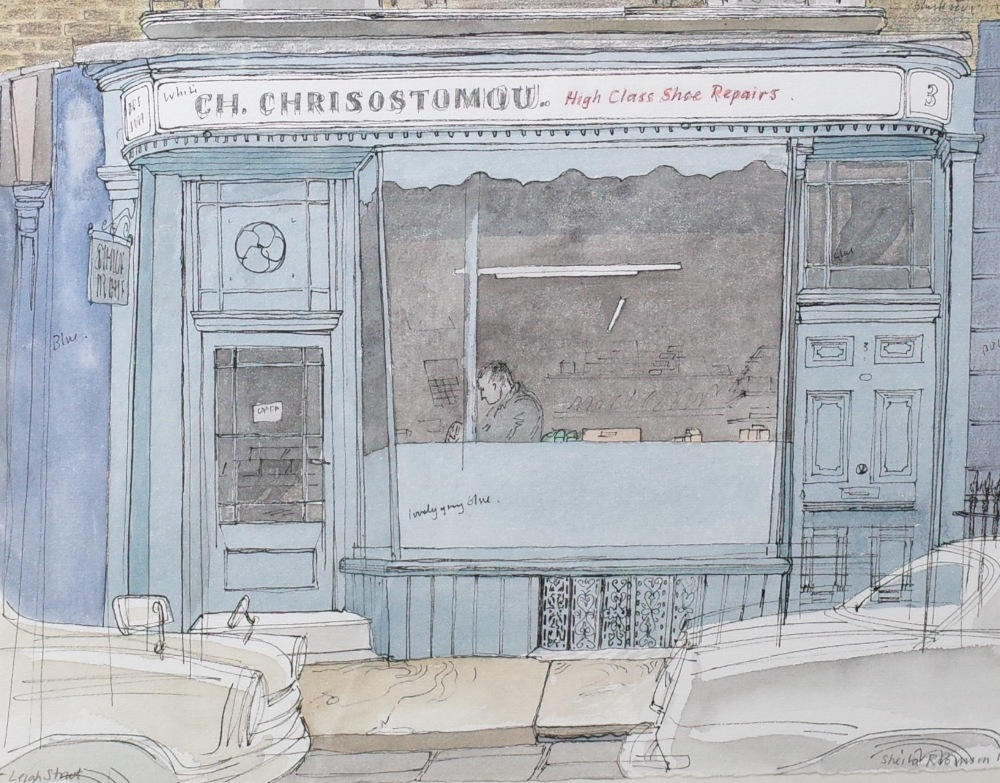 Sheila Robinson – 3 Leigh Street, London. High Class Shoe Repairs
In March, 1809, the Skinners' Company built the streets around Sandwich and Leigh Street, the latter joining on to Judd Street.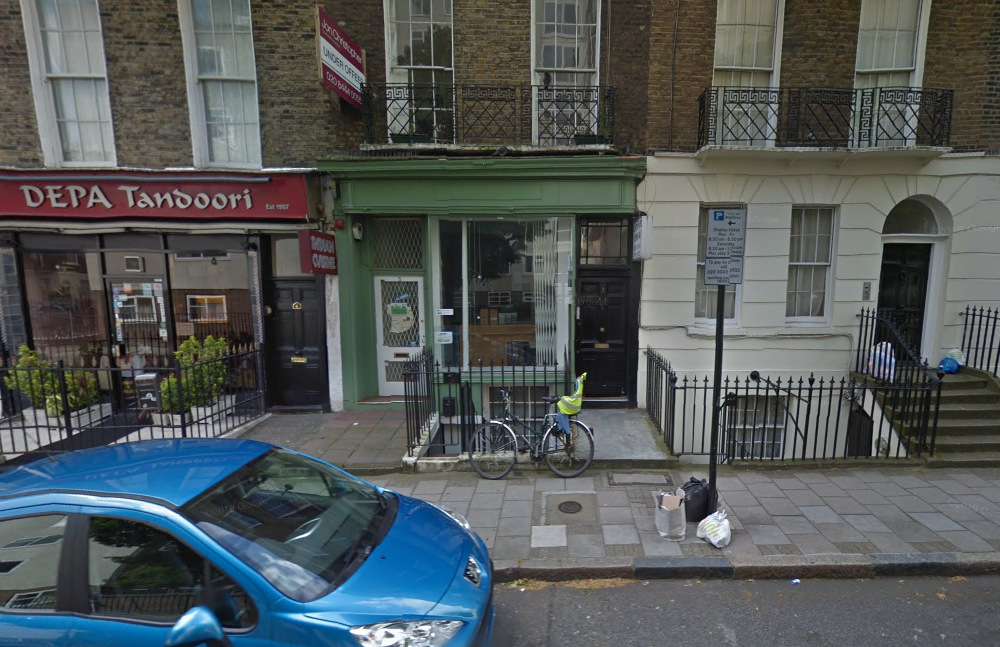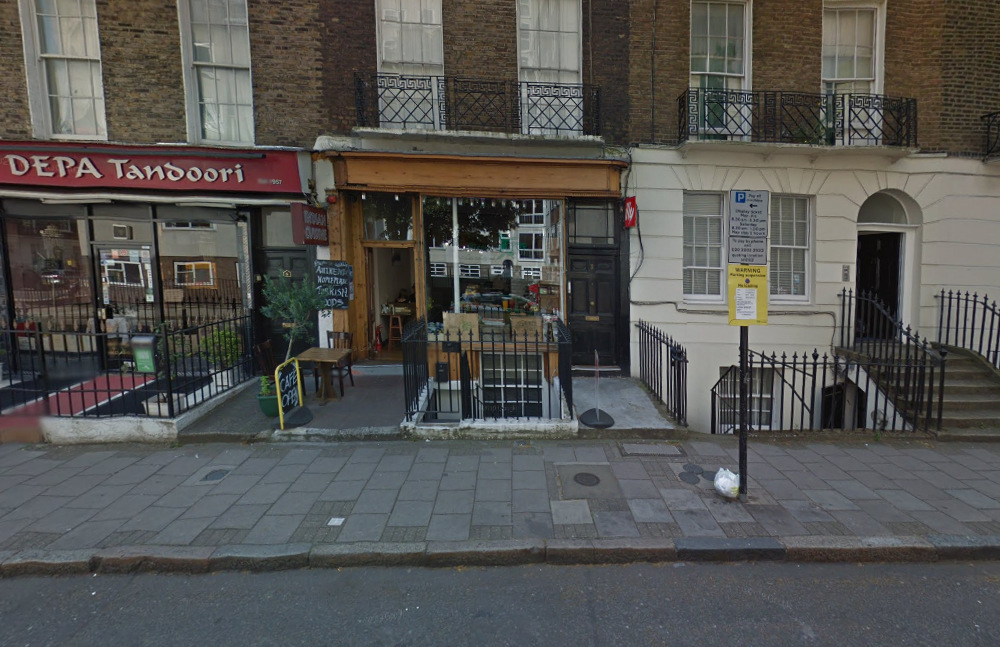 Below is a painting of Sandwich Street. The building in the painting is now demolished for a set of flats. The horse drinking out of the metal bath makes me wonder if that is the home of the man who owns the cart.
Sandwich Street's first house was built in 1812. Eighteen followed in 1813; by 1814 there were thirty and, by 1824, forty-seven.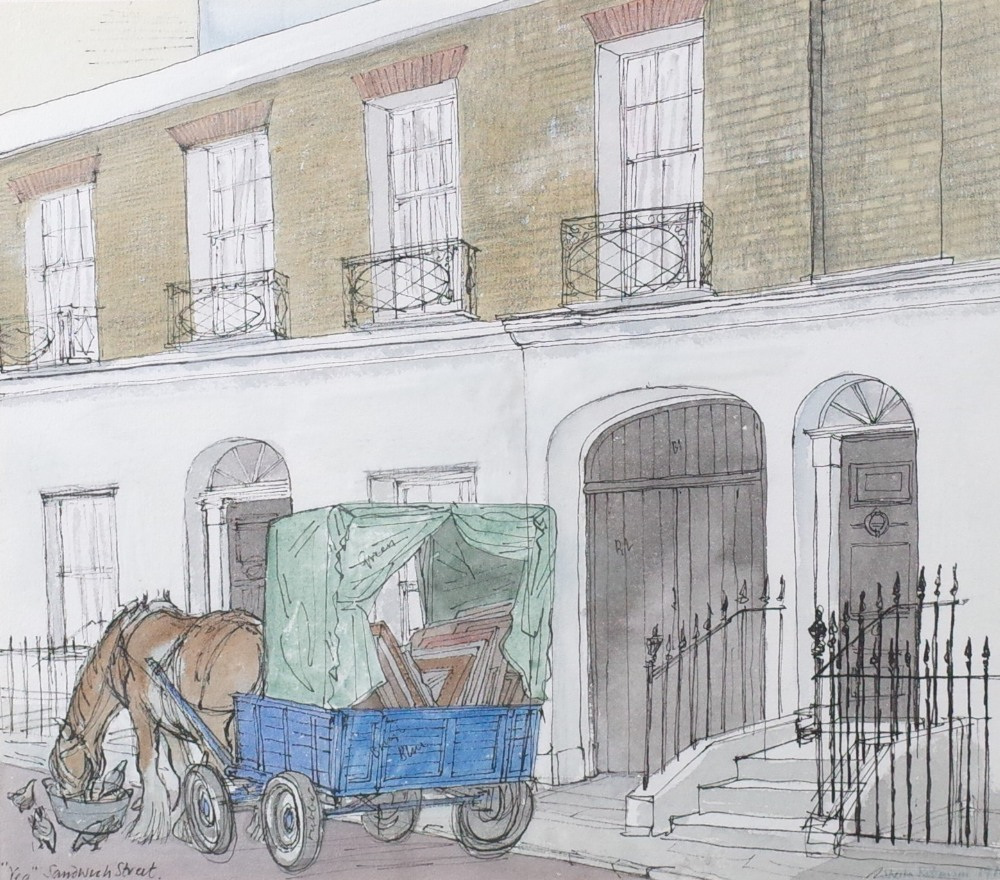 Sheila Robinson – Sandwich Street, London.