Here is more Great Bardfield paper paraphernalia, this time the New Scientist magazine covers by Chloë Cheese. There maybe more but so far I have only noticed three, but I think it's a good example of a bold editor making the magazine look more colourful. I am guessing because they don't have headlines all over the magazine cover, that it was also because most of their stock was sold from mail subscription – rather than newsagents, this would mean they can be bolder with their covers.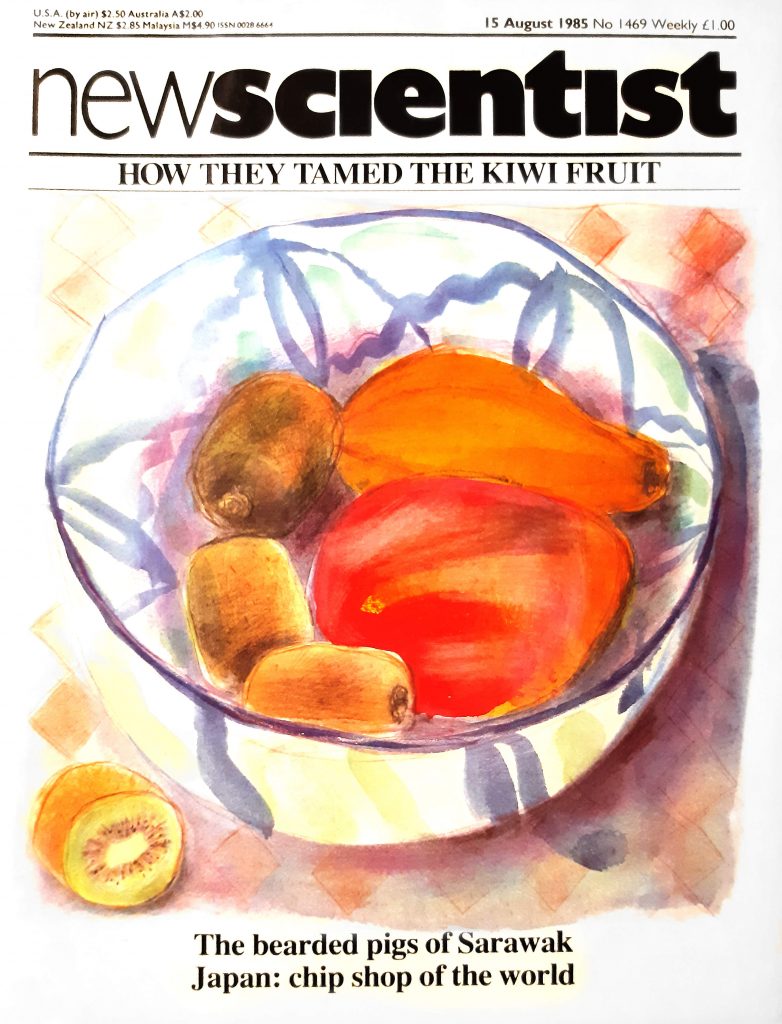 Chloë is the daughter of Bardfield artists Bernard Cheese and Sheila Robinson. She trained at Cambridge School of Art and the Royal College of Art 1973-76 under Walter Hoyle and Warwick Hutton. She works mainly as an illustrator and printmaker and it is amazing the places her work pops up in. In 1985 the British Council organised a Touring Exhibition entitled "British Illustrators from Caxton to Chlöe".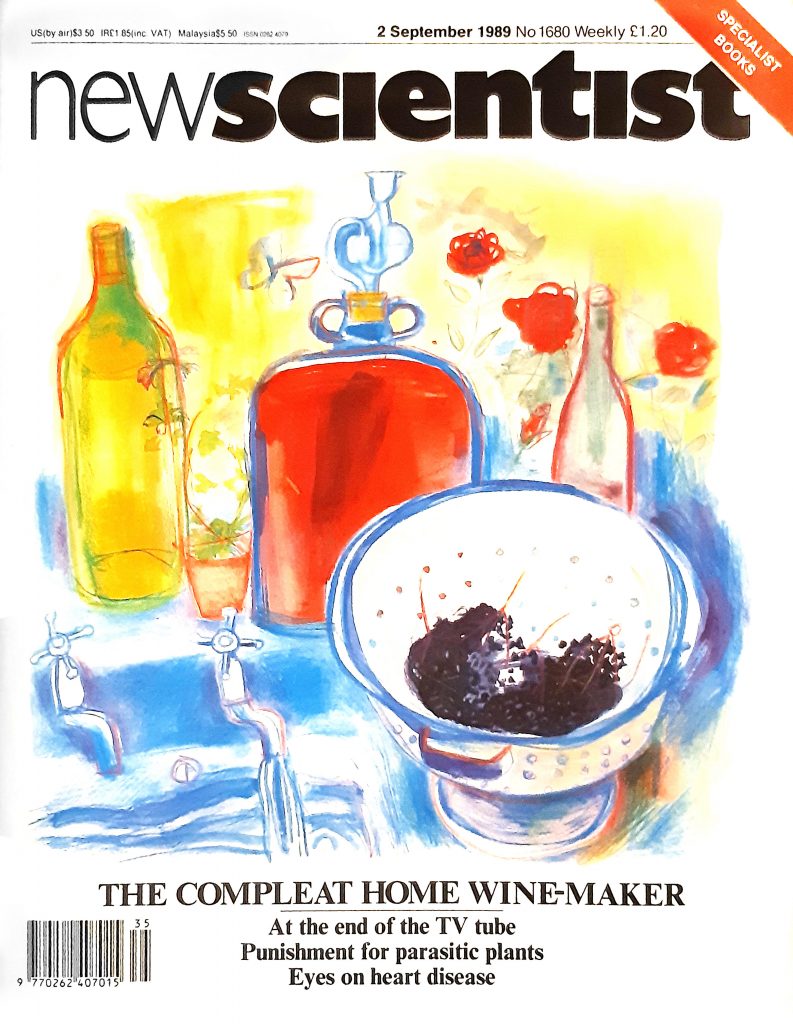 The Christmas edition below has a full cover on the front and rear.