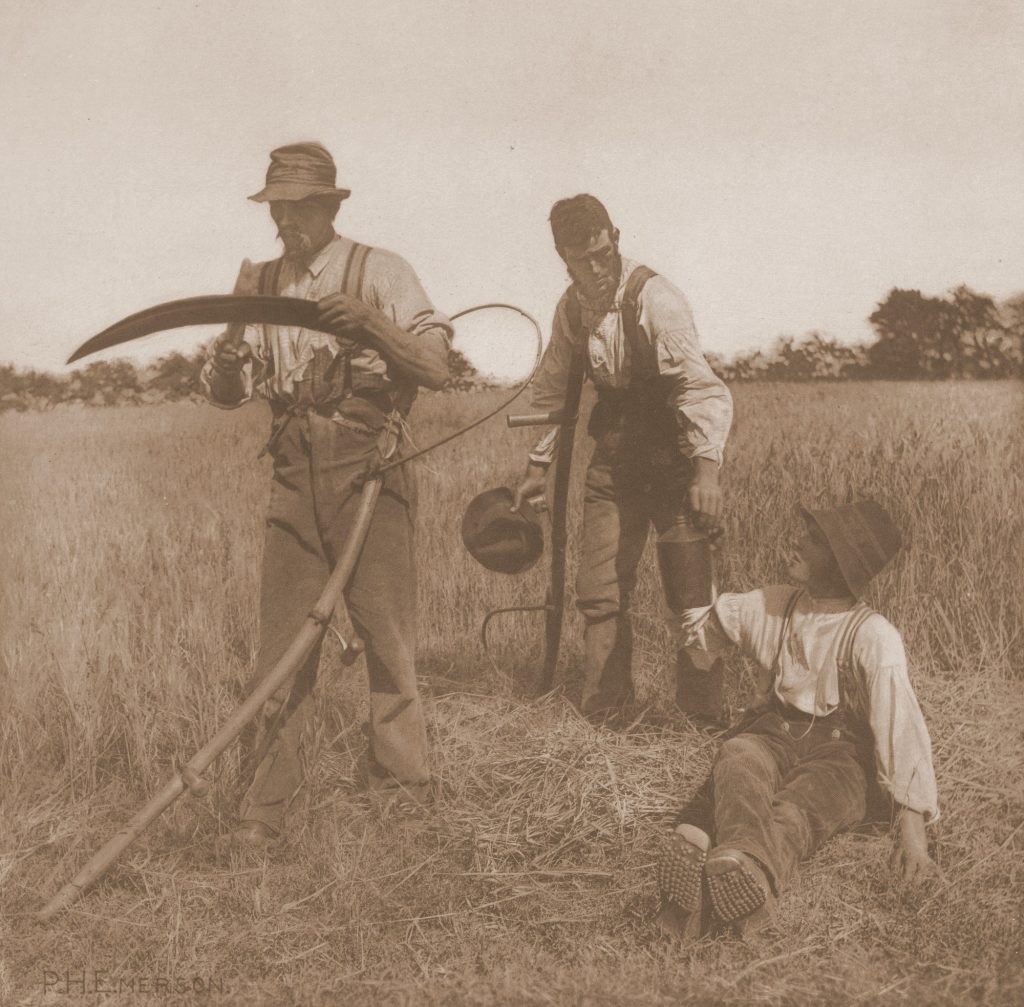 Peter Henry Emerson – In the Barley Harvest, 1888
When photography became commercially available, it was almost as if painting was redundant. Why should artists try to paint real life if there was a machine that could depict it? As a reaction, this was when Impressionism came along, followed by fauvism, surrealism and vorticism, all movements about subverting reality. However there were some photographers who used the camera and the subject as if they were painting, and one is Peter Henry Emerson. He set up pastoral ideals and posed people in the same way a painter would. The photographs were printed as photogravure, a photograph etched on to a metal plate. With this technique Emerson's pictures could have a flatter look to them when printed with grain.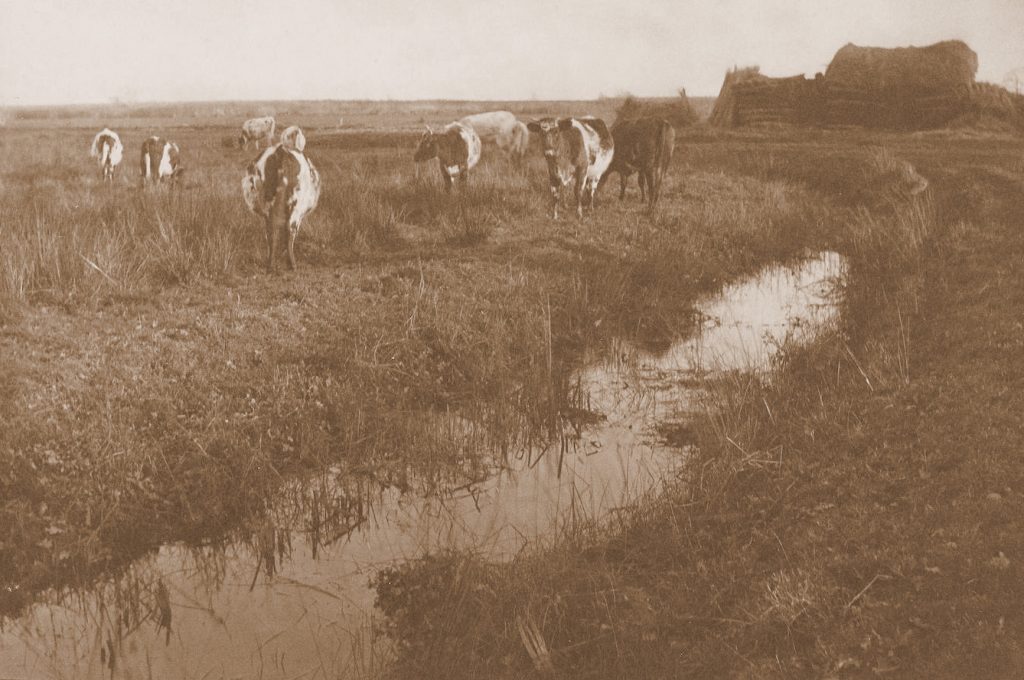 Peter Henry Emerson – Cattle on the Marshes, 1886
Emerson was born on La Palma Estate, a sugar plantation near Encrucijada, Cuba belonging to his American father, Henry Ezekiel Emerson and British mother, Jane, née Harris Billing. He spent his early years in Cuba on his father's estate. During the American Civil War he spent some time at Wilmington, Delaware, but moved to England in 1869, after the death of his father. He was schooled at Cranleigh School where he was a noted scholar and athlete. He subsequently attended King's College London, before switching to Clare College, Cambridge in 1879 where he earned his medical degree in 1885.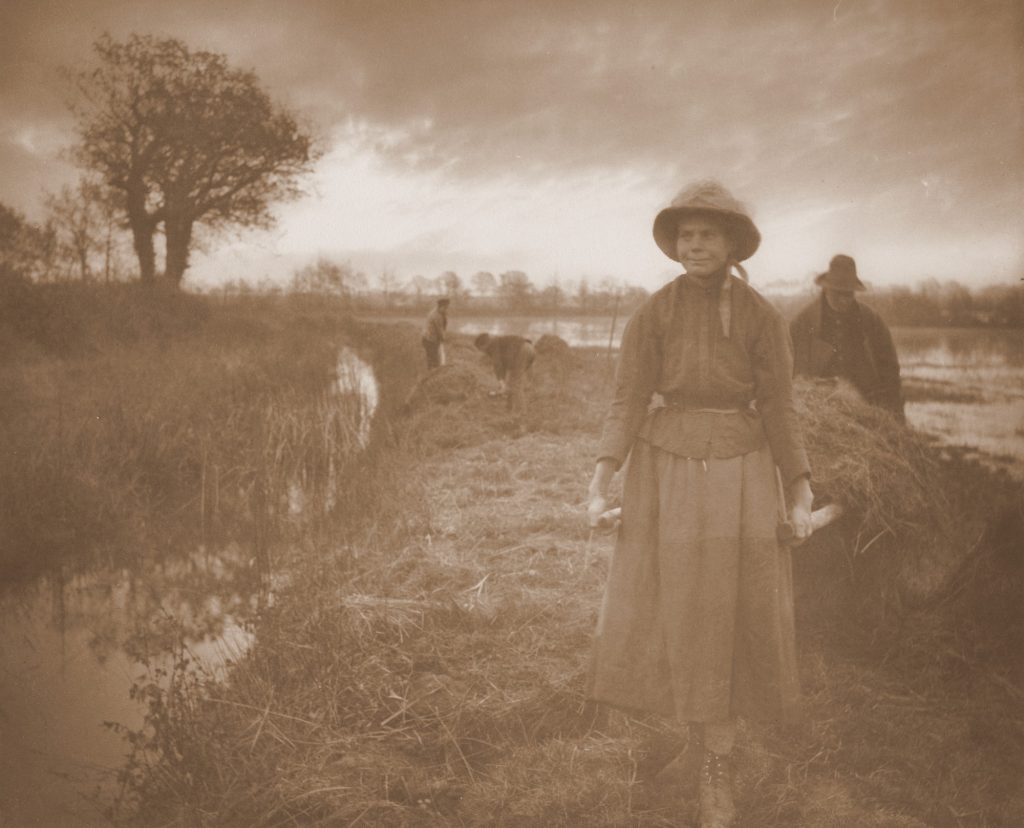 Peter Henry Emerson – Poling the Marsh Hay, 1885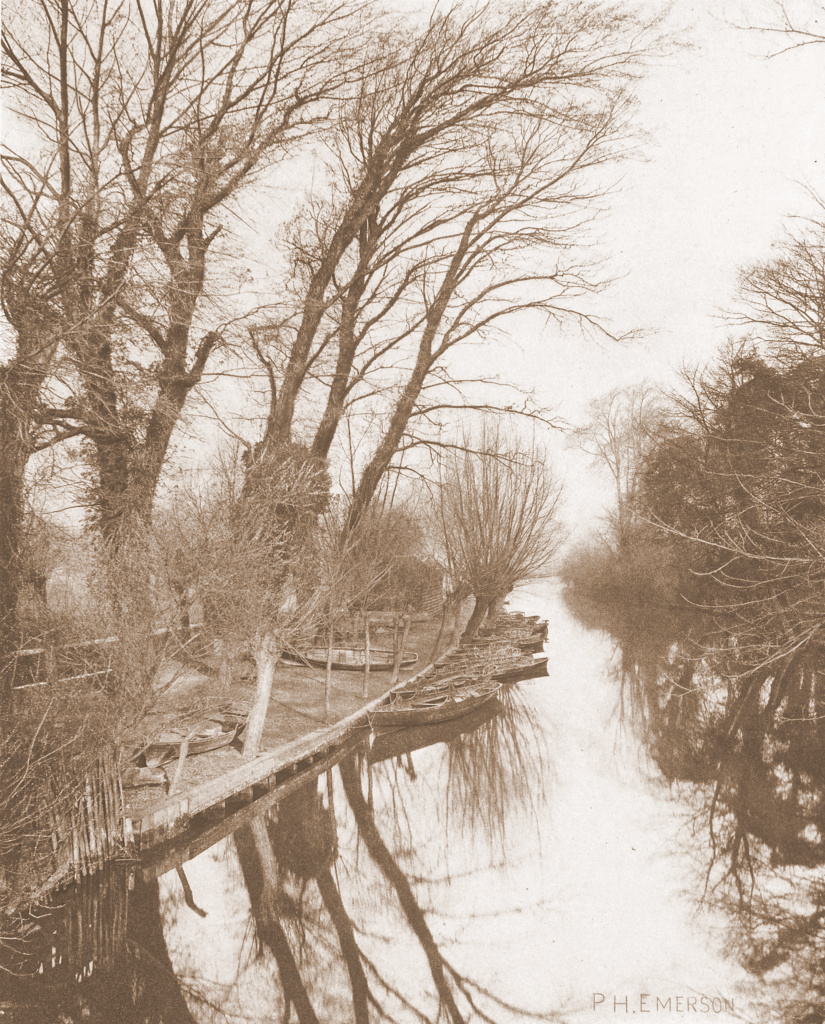 Peter Henry Emerson – Crusoe's Island, 1887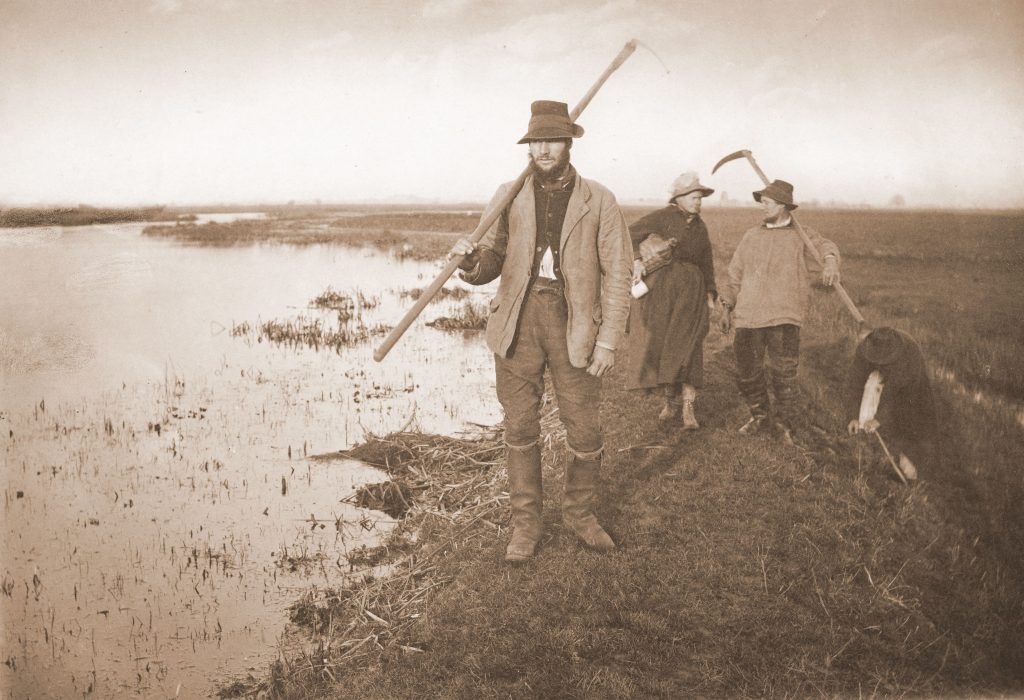 Peter Henry Emerson – Coming Home From The Marshes, 1885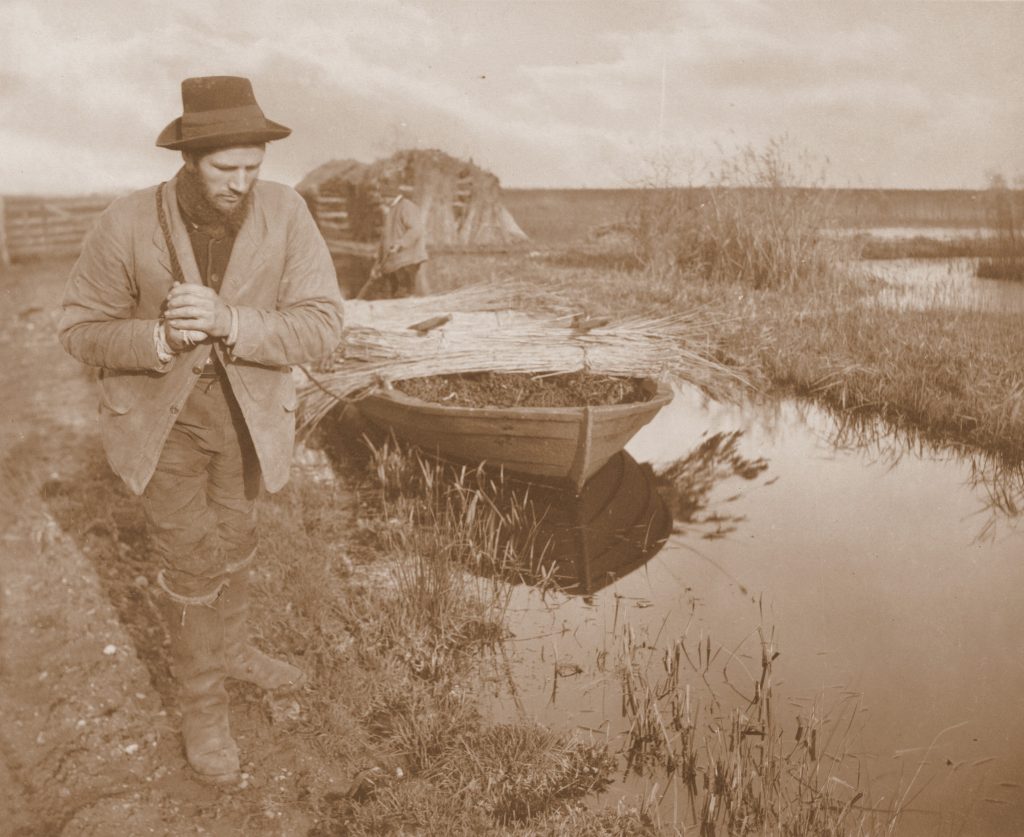 Peter Henry Emerson – Towing the Reed, 1885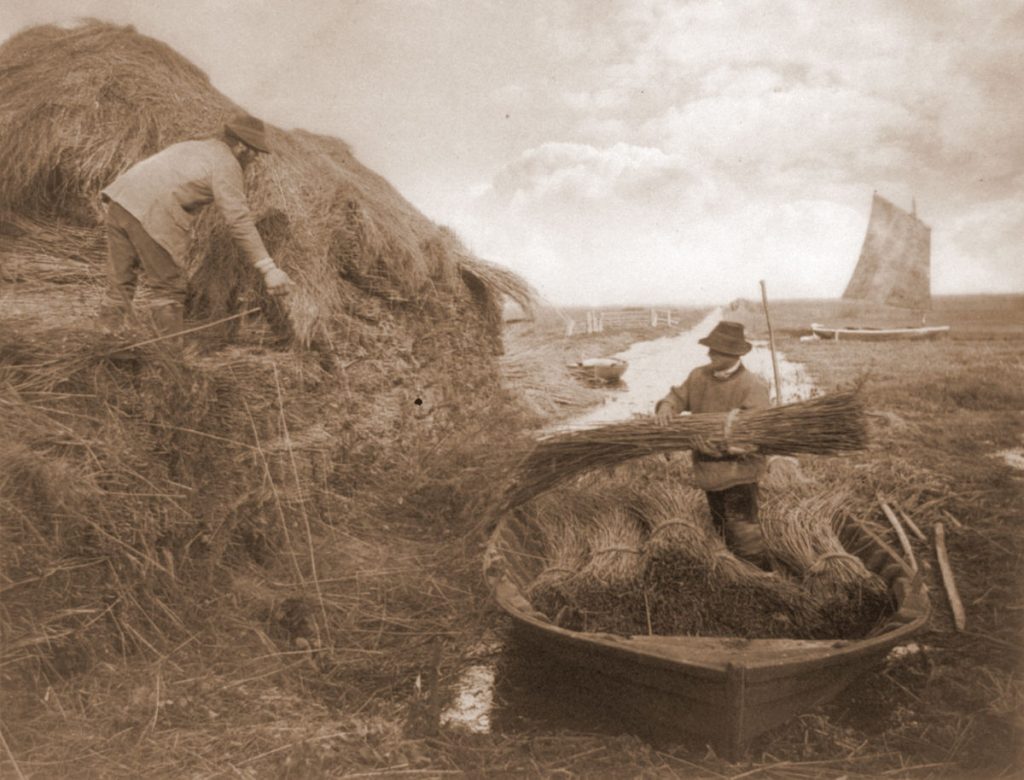 Peter Henry Emerson – Ricking the Reed, 1885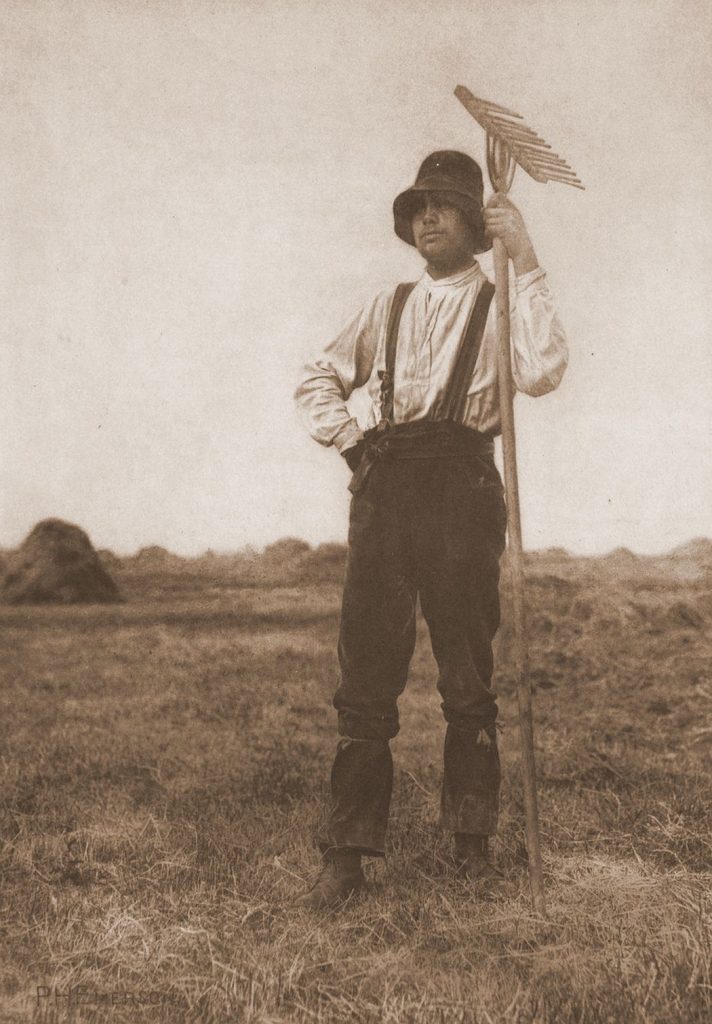 Peter Henry Emerson – Haymaker with Rake, 1888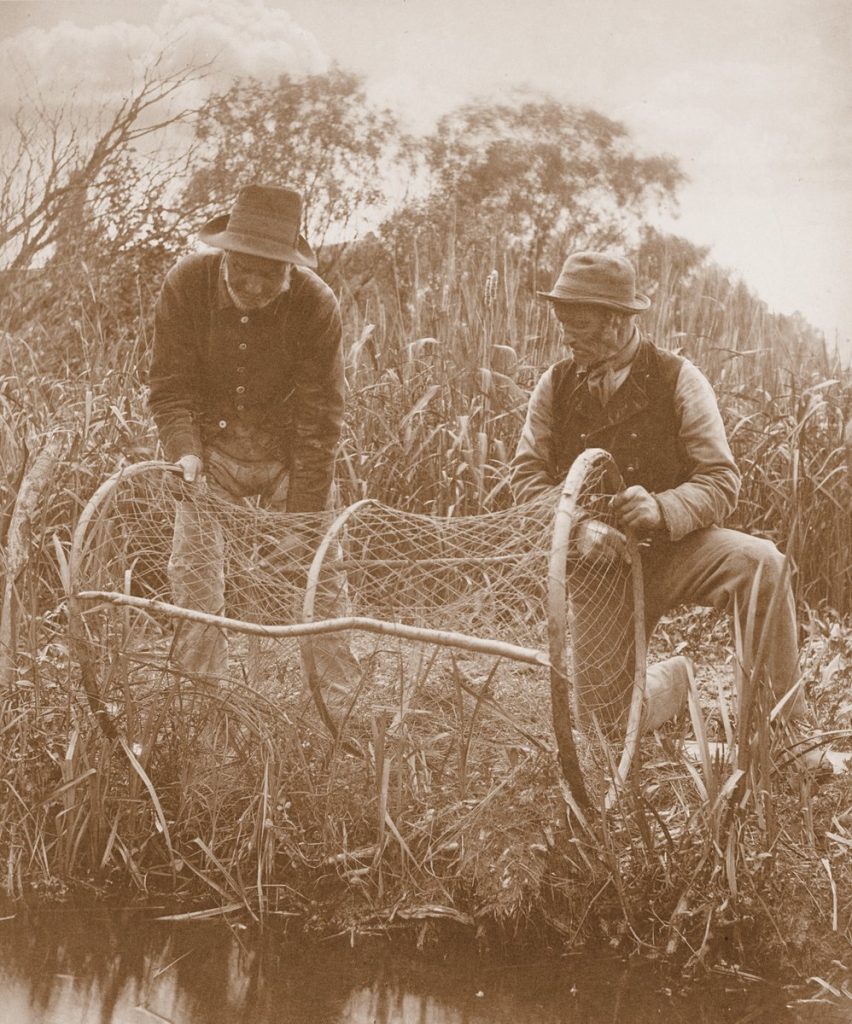 Peter Henry Emerson – Setting the Bow Net, 1885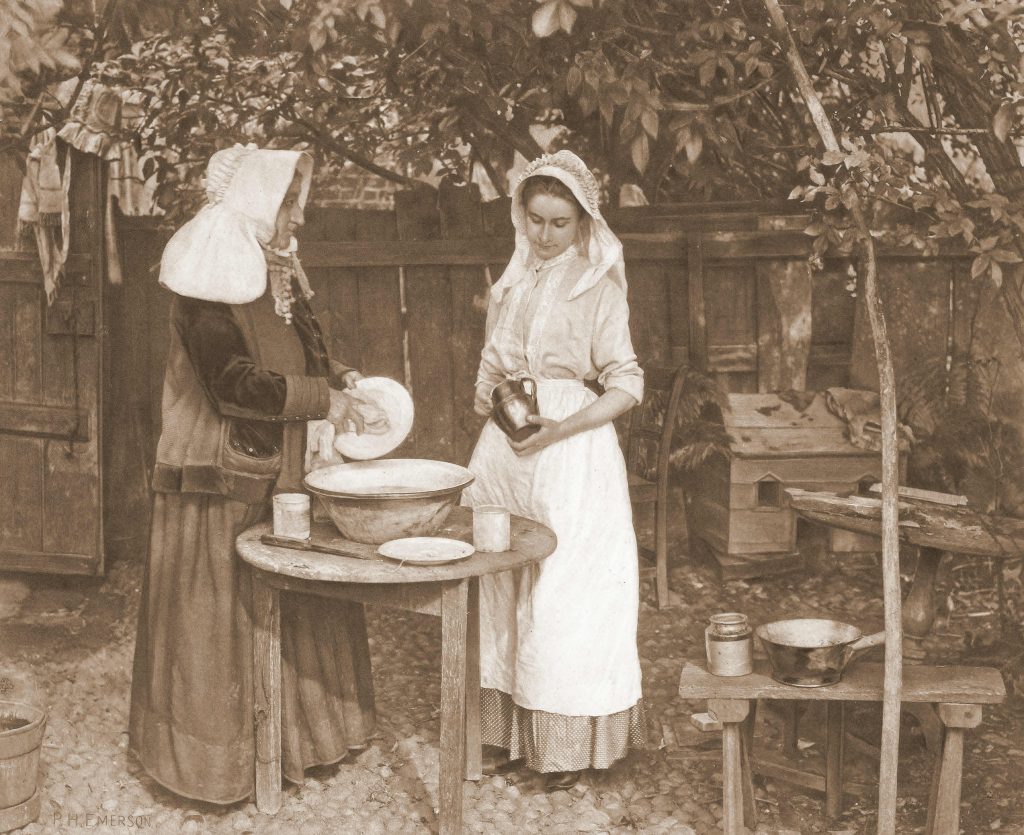 Peter Henry Emerson – Confessions, 1887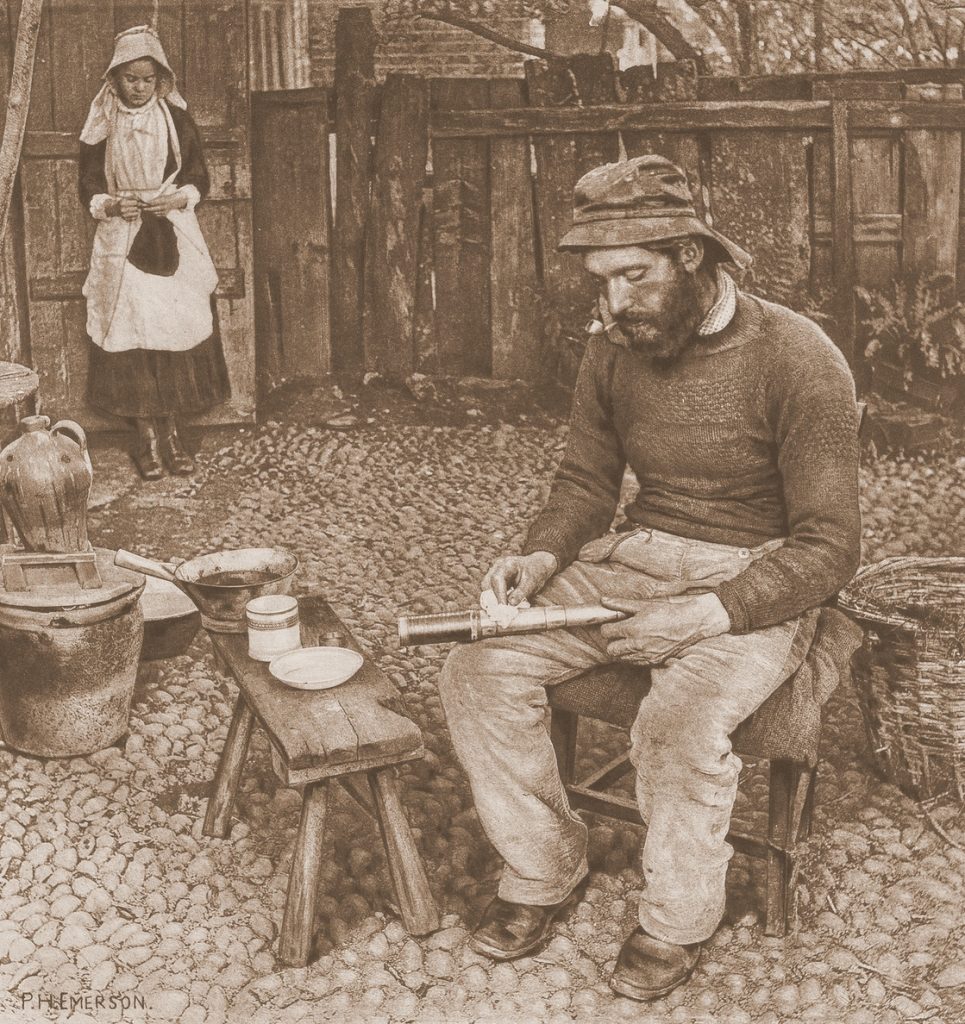 Peter Henry Emerson – A Fisherman at Home, 1887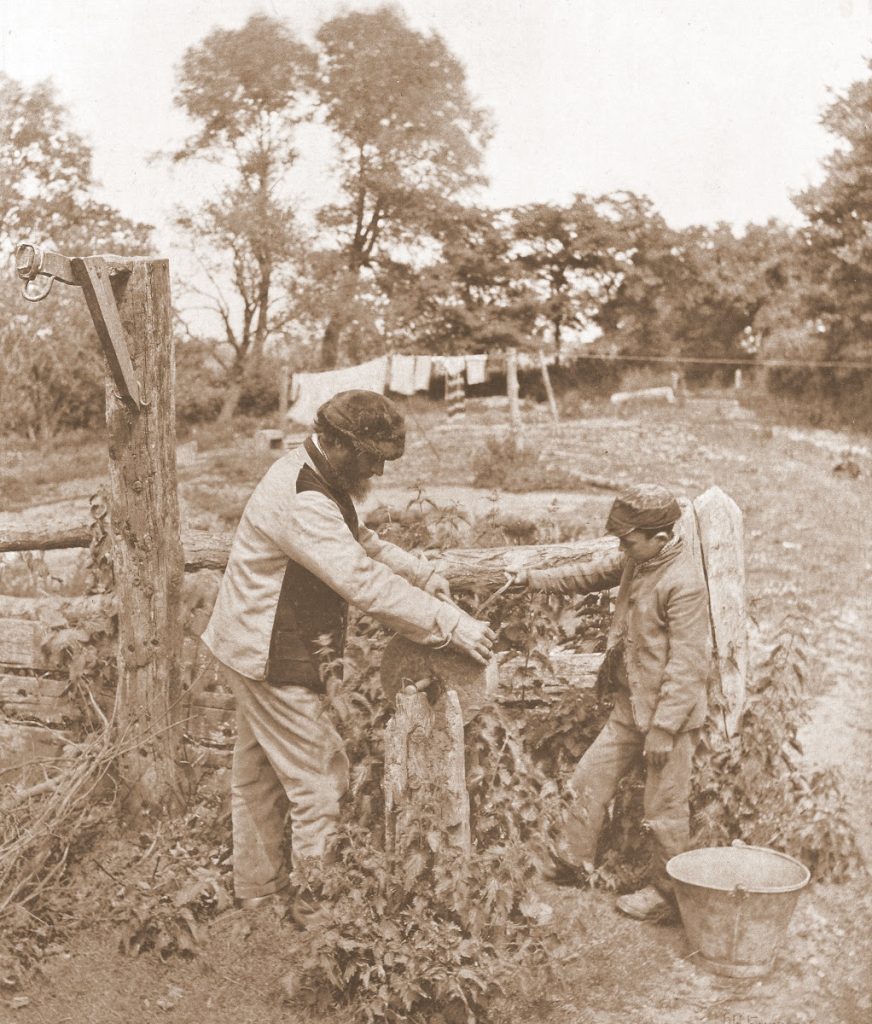 Peter Henry Emerson – At the Grindstone-A Suffolk Farmyard, 1888