The early books from the Hogarth Press between 1917 and 1925 where beautiful items, regardless of the content within. They were home made, pamphlet style booklets with bright covers of marbled or hand-painted paper.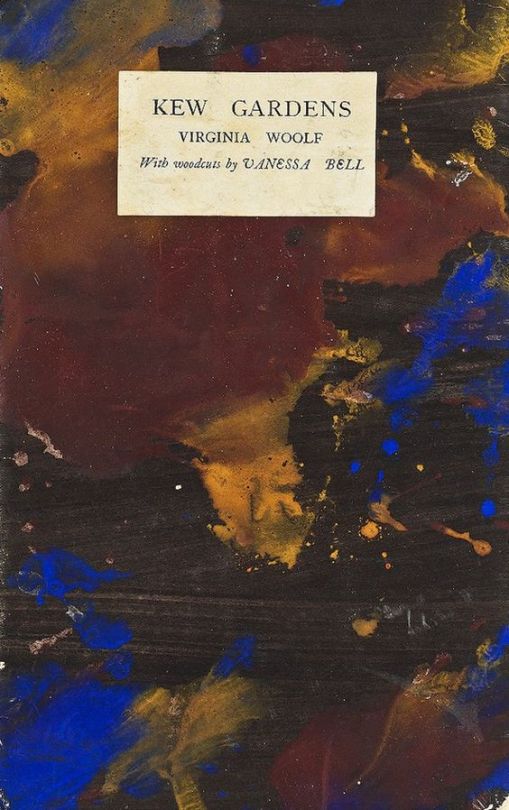 The Hogarth Press was founded by the married Leonard and Virginia Woolf. It was set up as a hobby for Virginia whom suffered depression when writing and needed a distraction. They named it the Hogarth Press after Hogarth house, the Woolf's London residence.
The plan for the Woolf's was to enrol at St Bride's School of Printing, but they where not members of a trade union. So instead had to buy the printing machines, paper, type and a booklet on how to set it all up.
The first publication was 'Two Stories' with a story by both Leonard and Virginia. 'Two Jews' by Leonard and 'The Mark on the Wall' by Virginia followed. These were limited to 150 copies. The designs for these books where rather formal.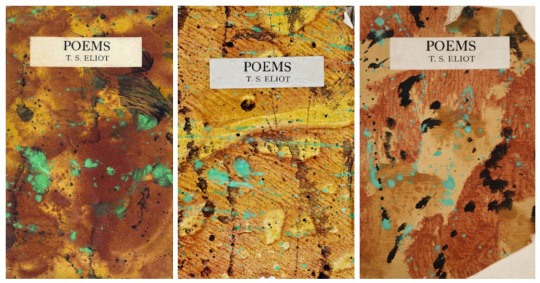 In 1919, with the Omega workshops shutting down, it is likely that Vanessa Bell and Duncan Grant saw the Hogarth Press as a new medium to work with. It was in the same year that Kew Gardens by Virginia Woolf was published with woodcuts by Vanessa Bell. This being one of the more beautiful pamphlets they made.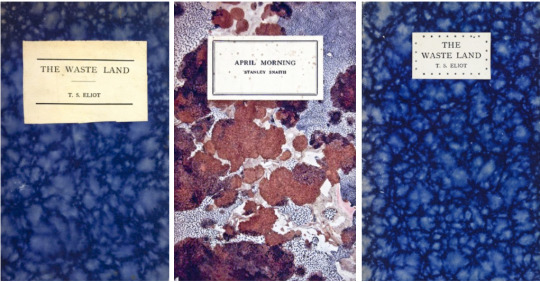 The Woolf's managed to hand-print 34 books before Virginia relinquished her interest in the press, leaving it in the hands of Leonard Woolf and John Lehmann. In 1946 Chatto and Windus took control.
Vanessa Bell and Roger Fry went on to design dust jackets for the Press. With the styles founded in the Omega Workshops, they helped set a tone, stylistically for the Press for many years to come.