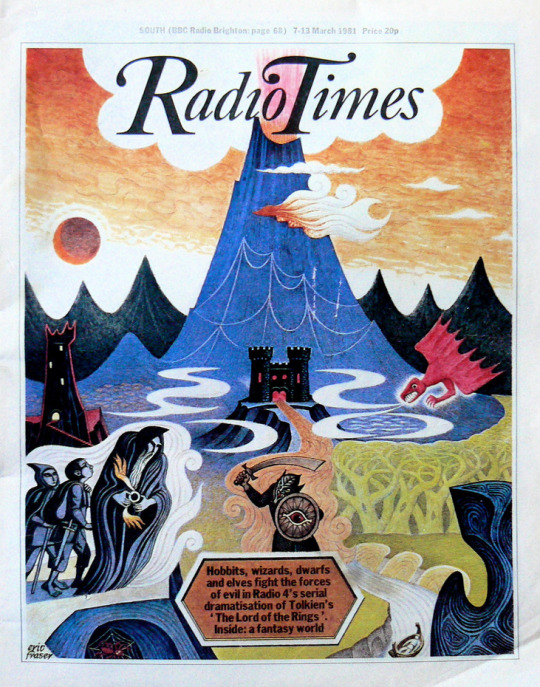 Eric Fraser was born in 1902. Known principally as an illustrator, he became most famous for his work in the Radio Times as well as designing many dust jackets and print advertisements for companies. Today he would be known as a graphic designer, in the 1930s he was known as a commercial artist. 
The Radio Times cover above was to celebrate the release of the wonderful BBC Radio Drama of Lord of the Rings in 1981, following the 1968 Hobbit. 
This blog is just a look at his work for the Folio Society editions of Lord of the Rings (1977) and The Hobbit (1979). Fraser was a specialist in illustrating classic scenes from mythology.
The Hobbit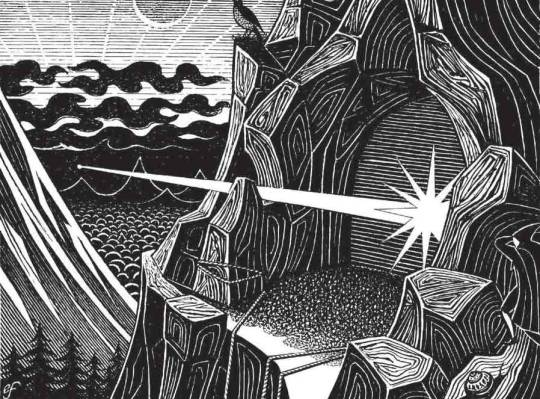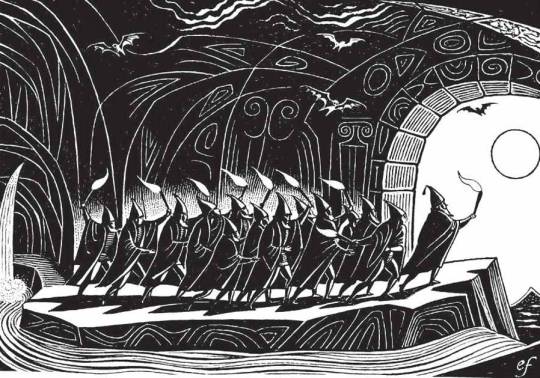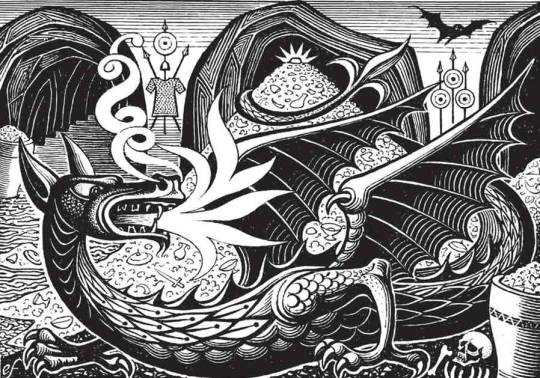 Lord of the Rings
The drawings Eric Fraser made for Lord of the Rings were not of his own inspiration but from designs by Margrethe Alexandrine Þórhildur Ingrid, or Margrethe II, Queen of Denmark. She is also an artist whose works have been inspired by J.R.R. Tolkien's literature from a very young age and she used the pseudonym Ingahild Grathmer.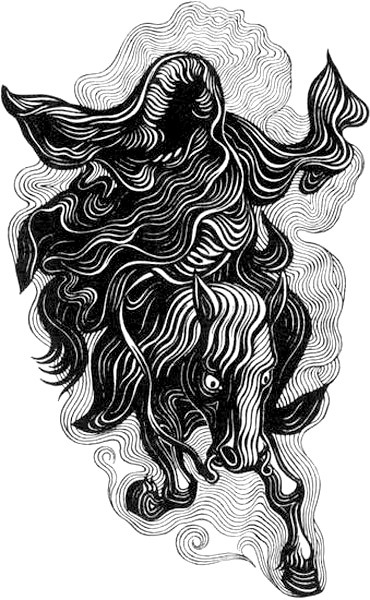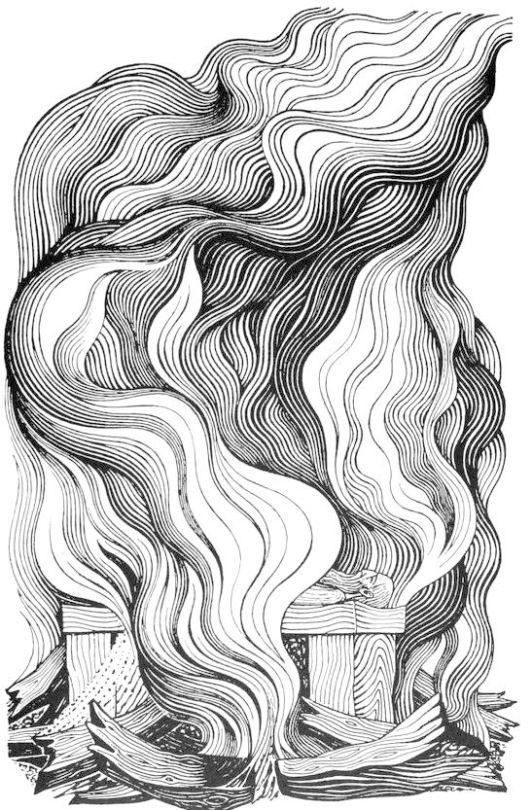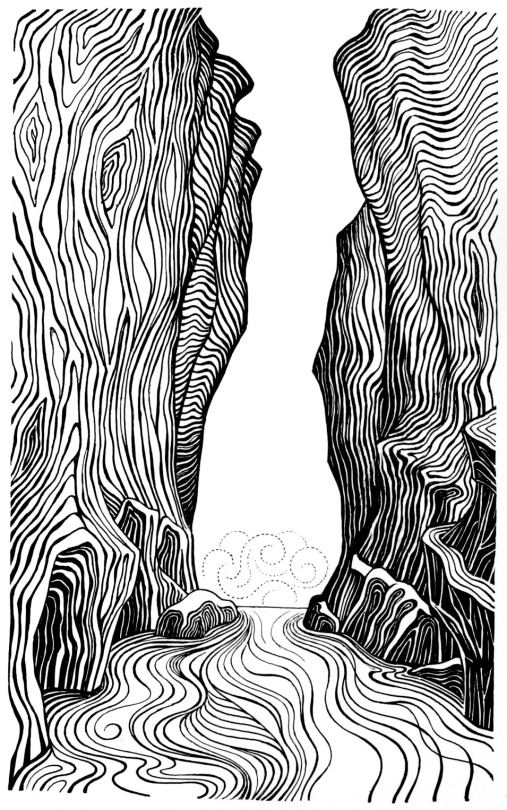 The same illustration as the BBC Radio Times would be used for the soundtrack to Lord of the Rings by Stephen Oliver in 1981.