I do enjoy looking at an artist in a narrow period of time or at one point in an artist's life. With Bawden his holidays are wonderful examples of a fixed period of time. He normally took them with other artists, John Nash and Carol Weight.
Here we can see many views of Ireland by Bawden, as a contrast to some of the drawings and pictures he made of Portugal and other countries these are some of the most muted, colour wise. I am struggling to resist using the world gloomy. But there is a drama in the landscape that is very much Bawden with his painted lines of geology showing the drama of the hills.
The paintings formed two exhibitions, the first in November 1963 at the Zwemmer Gallery and a later exhibition at the Fine Art Society in November 1968.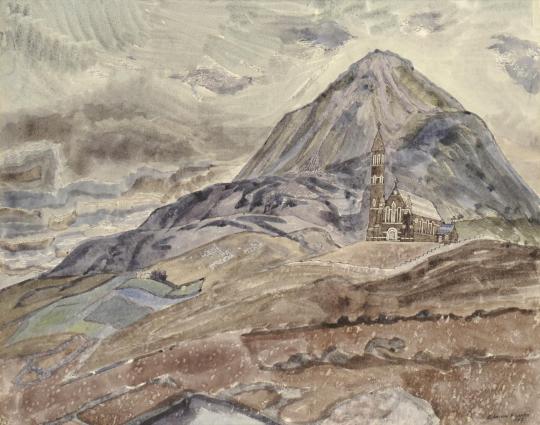 Edward Bawden – Errigal, 1962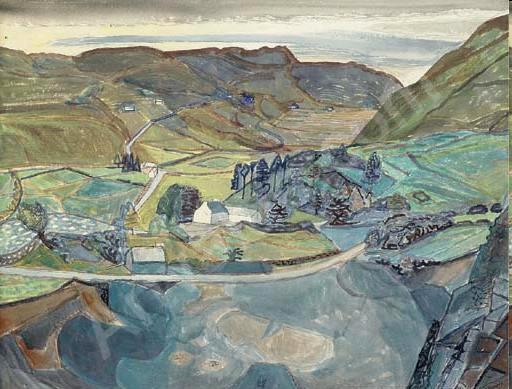 Edward Bawden – Quarry at Ballybofey Road, 1962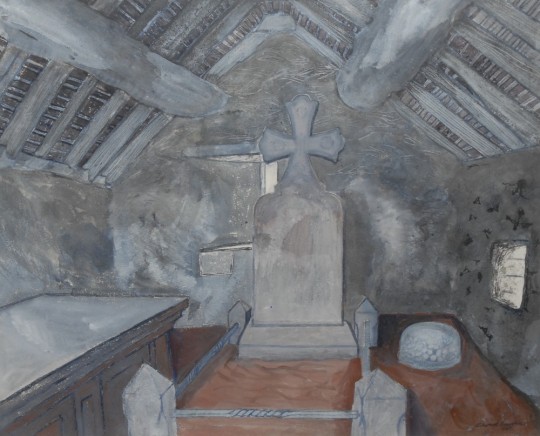 Edward Bawden – The Vault at Glenties, Donegal, 1962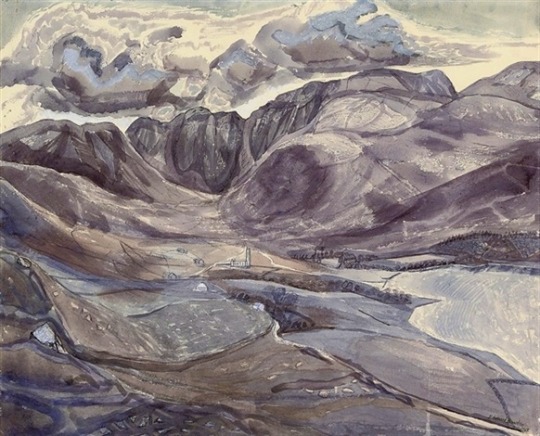 Edward Bawden – The Poisoned Glen, 1962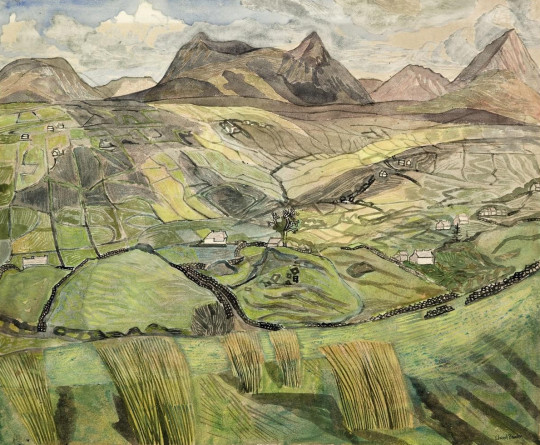 Edward Bawden – The Muchish Mountain, 1962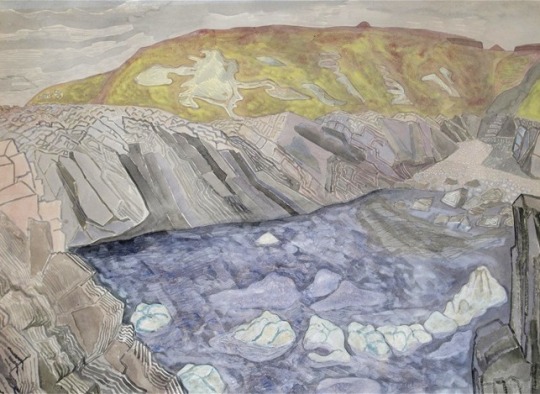 Edward Bawden – The Bloody Foreland VI, Co. Donegal, 1965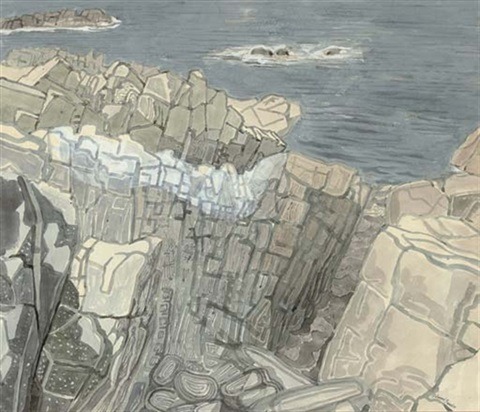 Edward Bawden – Bloody Foreland VII, Co. Donegal, 1965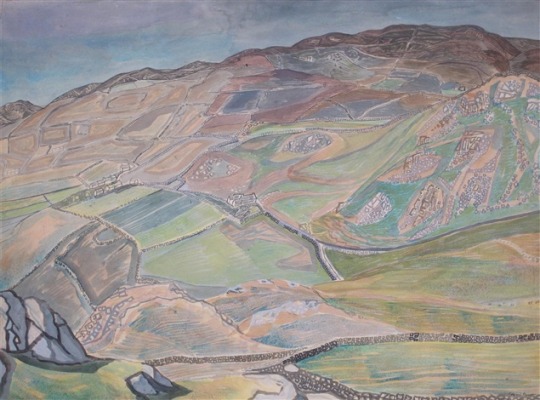 Edward Bawden – Horn Head IV, Co. Donegal, 1965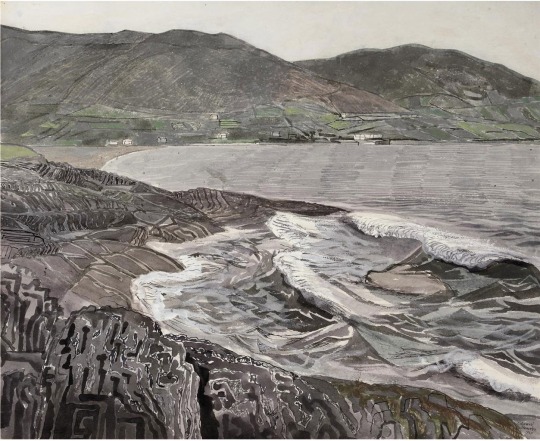 Edward Bawden – Ballyguin, 1965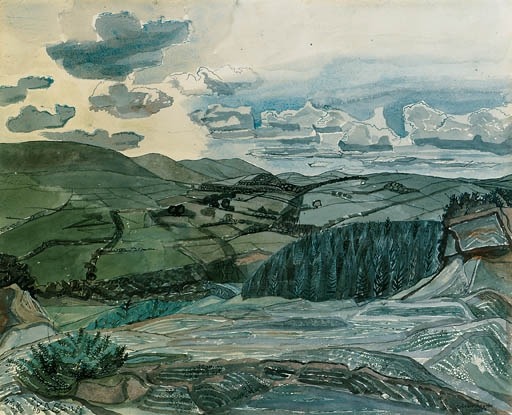 Edward Bawden – Towards Aughrim, 1965