The Churches in Cambridgeshire are some of the least documented in Britain. Cambridgeshire really gets thrown into a void and all the books about the region focus upon the City and the university or Ely; Sometimes the National Trust's properties like Wicken Fen and Wimpole Hall will also get a mention but there is little else documented on them, outside of pamphlets or the impenetrable Pevsner. 
These are the wooden hand carved and probably medieval pew ends of Swavesey Church in Cambridgeshire. Below is a photograph of fourteen of them in a line but there are around fifty carvings in the church itself.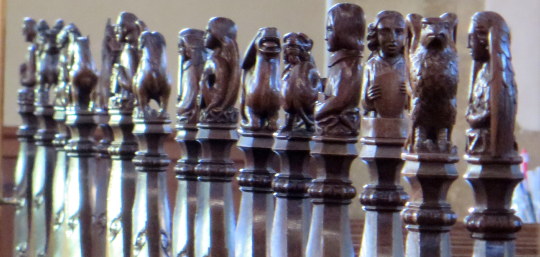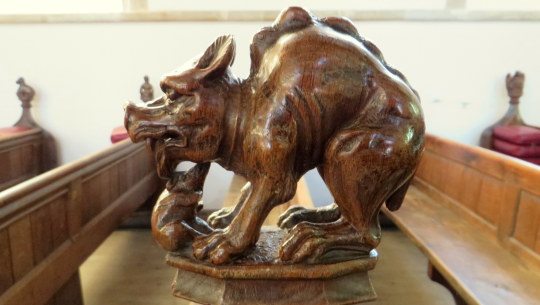 Listed as 'Suauesye' in the Domesday Book, the name Swavesey means "landing place (or island) of a man named Swaef", it was on the edge of the un-drained fens and so it would have been a marsh landscape of islands.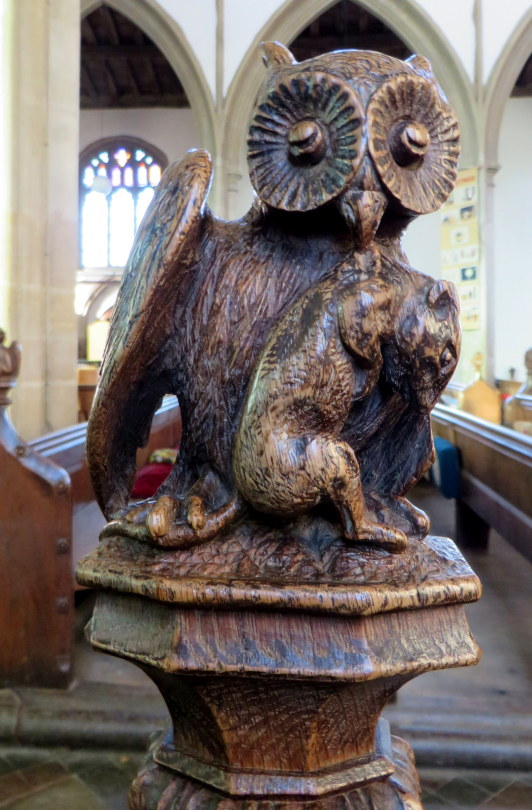 A castle was built here in the late 11th or early 12th century, though is believed to have been derelict by 1200. Swavesey served as a port and subsequent market town and was fortified at the end of the 12th century.It had a port area dug into the centre of the village too. With the draining of the fens the only evidence of this a network of ditches. The draining of the fens bought fields and arable wealth to the town.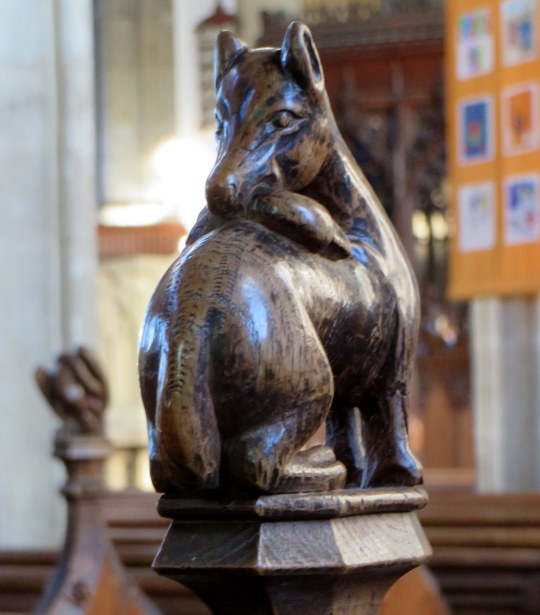 The present parish church in Swavesey, dedicated to St Andrew since the 11th century, has a double aisle aspect to its nave. The east window in the Lady Chapel contains a 1967 Tree of Jesse by Francis Skeat.