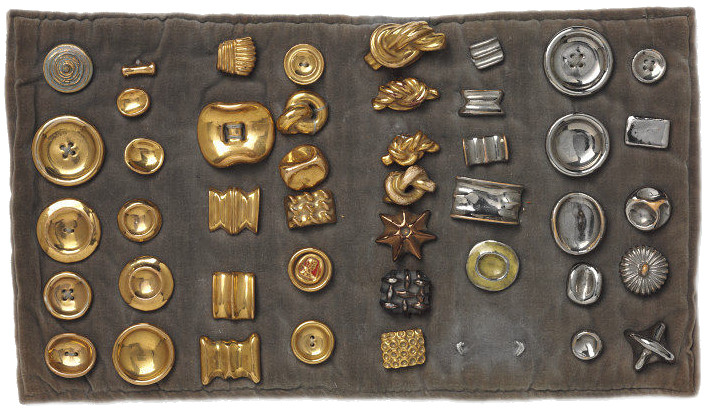 Although Rie had been a successful potter in Austria in the 1930s, when she arrived in London in 1938 she had to start afresh and make a living in the face of wartime austerity. Ceramic buttons provided the answer. Working with assistants such as German émigré Hans Coper she first fulfilled orders for ceramic buttons from fellow Austrian Fritz Lampl and his company Bimini. At the height of her so called `Button Factory' Rie was producing 6000 buttons a month. But by 1955 her pottery production had mainly switched to table wares and later to the now renowned bowls, bottles and vases. The exhibition contains a comprehensive selection of these, as well as hundreds of buttons. †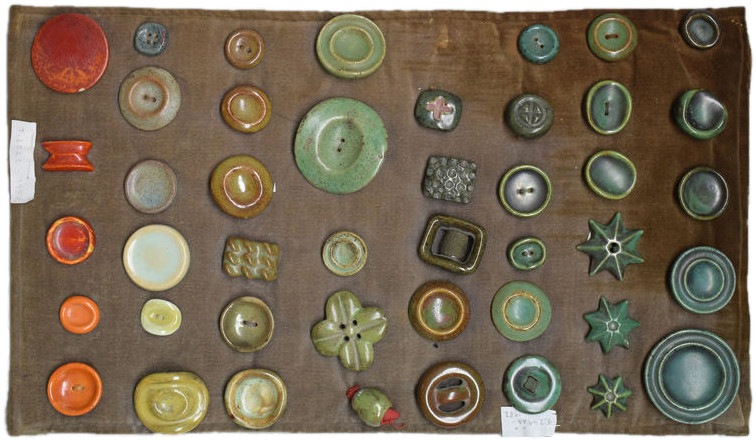 Lucie Gomperz was born into a Viennese family, the daughter of a doctor who worked with Sigmund Freud, she enjoyed an affluent childhood. She had studied pottery at the Kunstgewerbeschule in 1922. By 1925 she had set up a small pottery of her own and was exhibiting works and becoming respected. She had married Hans Rie in 1926, but they parted in 1940.
In 1938, being Jewish, she fled from Nazi Austria to Britain. In London for a short time, she provided accommodation for Erwin Schrödinger (Schrödinger's Cat).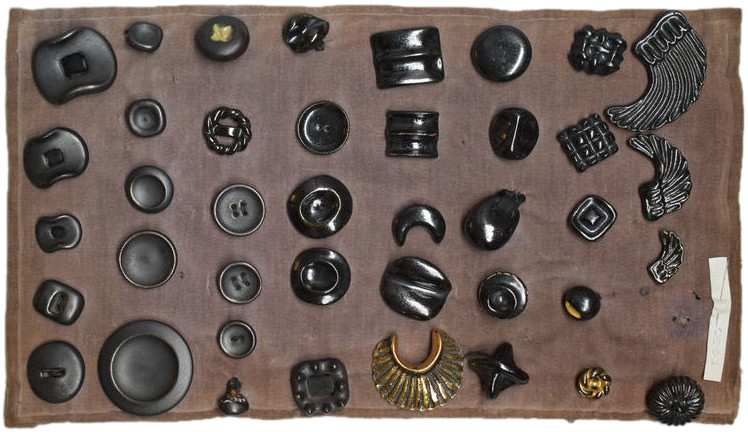 To makes ends meet in Wartime Britain, Rie had set up a pottery in London but she was yet to produce her iconic thin vases in London, at this point she was surviving by designing and making buttons. In 1946, Lucie Rie gave Hans Coper a job during these years of austerity.
Interest in Rie's buttons was rekindled in 1984 when Issey Miyake met Rie. She gave him a large collection of her unused buttons which he used as the basis of 1989 Autumn/Winter Collection. Another avid collector of Rie's buttons was couturier and collector Anthony Shaw. Two outfits designed by Shaw for gallerist Anita Besson in 1992 and adorned with Rie's buttons have recently been added to the exhibition. †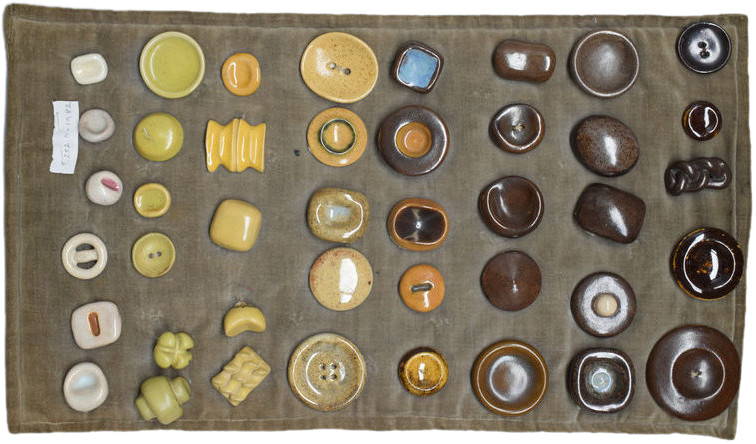 Coper had almost no experience in pottery at all. Born in Chemnitz, his father was Jewish, and had killed himself in 1936 to try to shelter the family from the Nazi's attention as his mother wasn't Jewish.
Still Coper left Germany in 1939 for Britain. Here, along with most Germans in Britain, he was arrested. Then deported to Canada. In 1941 he was able to return to Britain as a conscientious objector, serving in the non-combatant corps, doing work that was not aggressive, or not directly aiding destruction.
In the post-war years he went to Lucie Rie's studio at 18 Albion Mews, he made buttons with her and helped her with the firing. He learnt how to pot from Heber Mathews and then returned to Rie's studio to work for her making domestic wear like cups and plates.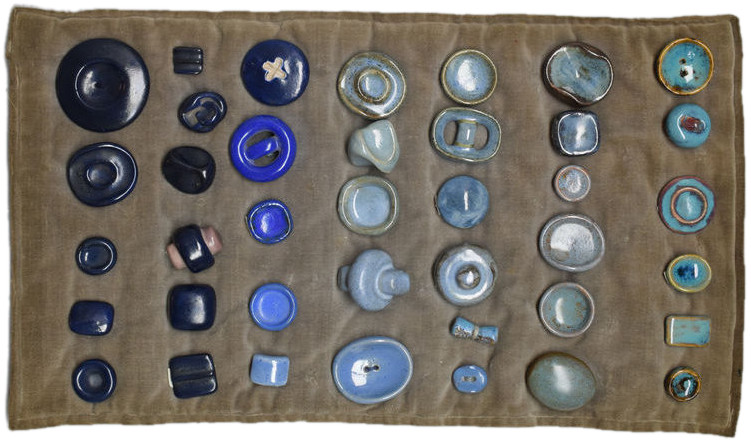 † The Decorative Arts Society