One of the best books I read in 2016 was Emma Smith's Maidens' Trip, a story about life on the wartime canals. In 1943 Emma Smith joined the Grand Union Canal Carrying Company under their wartime scheme of employing women to replace the boaters. 
The Canal system had been in some decline since the rise of the railways in the 1880s, but wartime efforts to save money on fuel and get maximum efficiency out of the countries infrastructure facilitated a temporary change.
 The Re-issued cover of the book. 
Smith set out with two friends on a big adventure: three eighteen-year-olds, freed from a middle-class background, precipitated into the boating fraternity. They learn how to handle a pair of seventy-two foot-long canal boats, how to carry a cargo of steel north from London to Birmingham and coal from Coventry; how to splice ropes, bail out bilge water, keep the engine ticking over and steer through tunnels. They live off kedgeree and fried bread and jam, adopt a kitten, lose their bicycles, laugh and quarrel and get progressively dirtier and tougher as the weeks go by. I was rather annoyed to have missed the BBC Radio4 adaptation of it but hope to see it on BBC Radio4Extra in the coming year.
While reading the Smith book, for reference I had the 'The Canals of England' by Eric de Maré with his beautiful photos of 1950s Britain. Below are a selection of the pictures.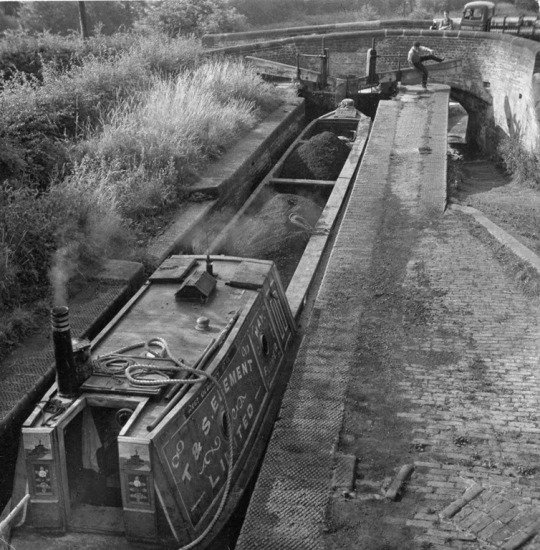 By the end of the nineteen-sixties a lot of the canals where in poor condition and it was only until the mid nineteen-nineties that they were cleared out and seen as tourist attractions.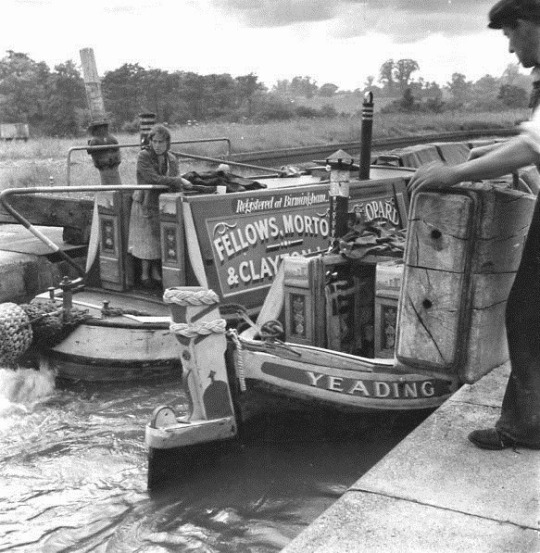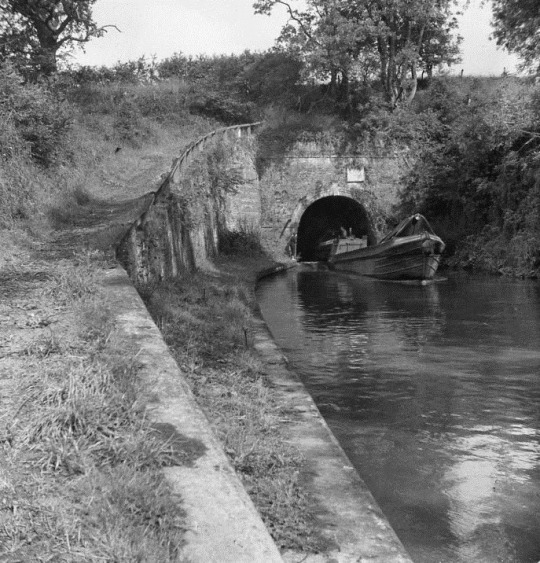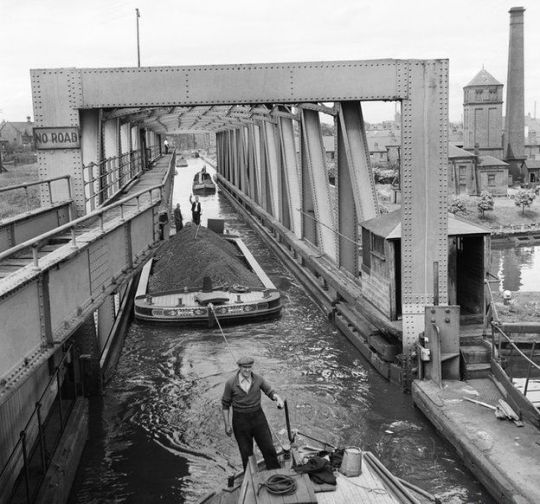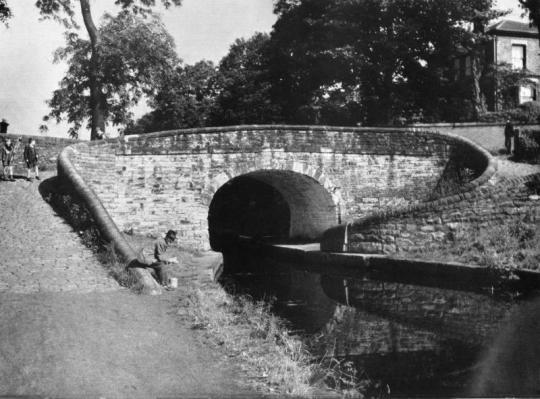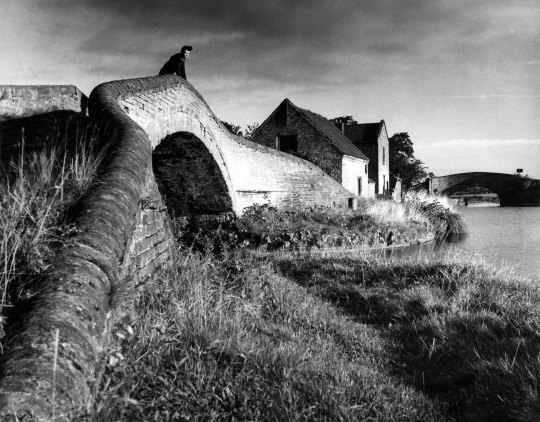 Eric de Maré – The Canals of England, The Architectural Press, 1950
Emma Smith – Maidens' Trip, Putnam & Company, 1948