I found myself looking at the vinyl re-release of Pink Floyd's 'Division Bell' in a record shop. Being twelve inches it is much larger than the CD format of five inches, but still people fail to notice what is between the mouths of the sculptures, Ely Cathedral.
The photographs were taken by the difficult to like Storm Thorgerson. In a past life I have many debates over what makes a great album cover, but in the end there is nothing other than public exposure that makes a record cover great in the public's mind. The Dark Side of the Moon record sleeve with the simple design is beautiful, but the best way to make something iconic is for it to be seen everywhere, like an icon. The photographs of Division bell are beautiful.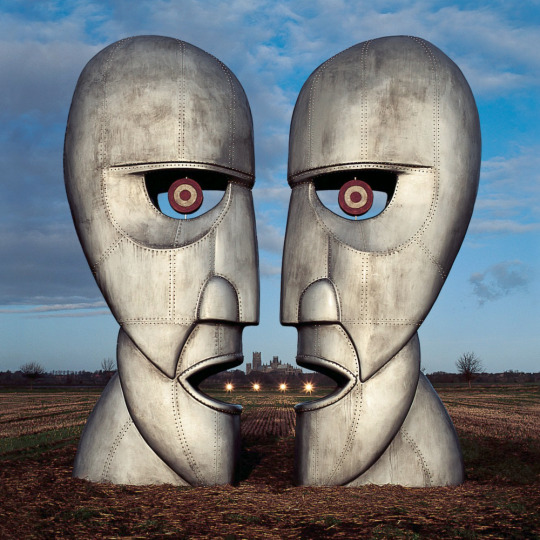 Storm Thorgerson's cover to Pink Floyd's Division Bell.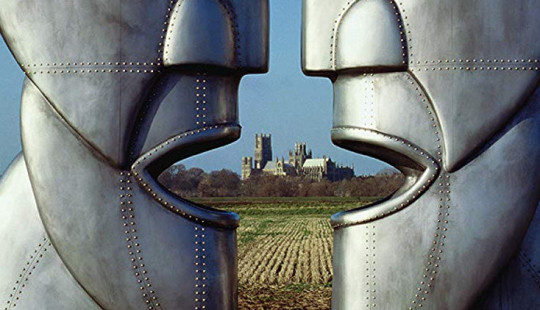 The original sculpture design was by Keith Breeden. They look like African masks and jet engines. They are an intriguing design. The eyes look like RAF logos. Being curved and shaped as they are, the light affects them at different times of the day and locations giving the photographer a lot to work with.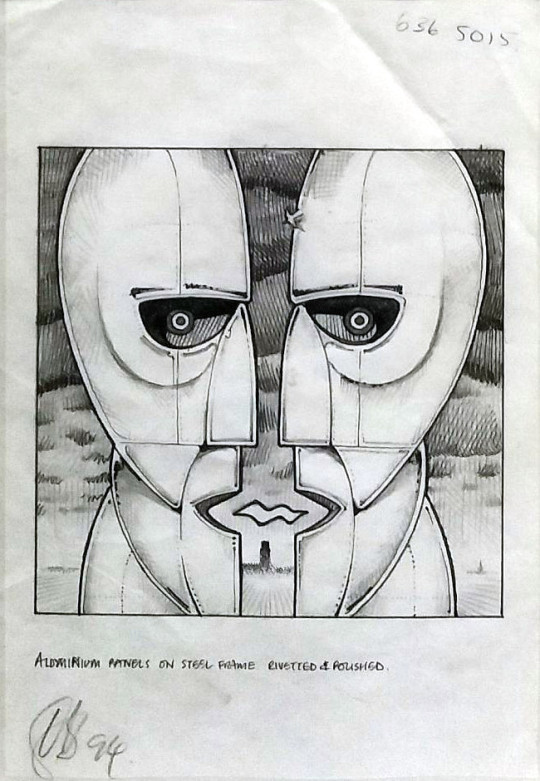 Keith Breeden's original sketched design for the heads.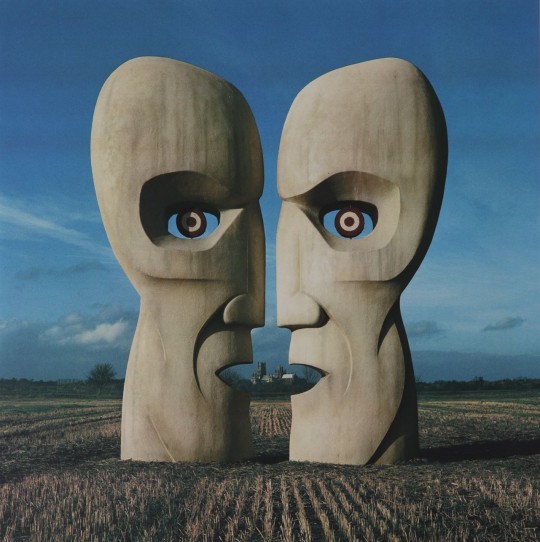 Below the sculptures can be seen being wheeled into the V&A for the Pink Floyd exhibition held in 2017.