The David Parr house is a new discovery for Cambridge. The exterior was very shabby and the interior was a mystery to most of the world, but it is highly decorated in the Arts & Crafts style. The house was owned by David Parr, who worked for F. R. Leach & Sons.
The company Leach & Sons were mostly employed in Cambridge restoring and painting churches and the university. Most noted is the work at All Saints Church, Jesus Lane, Cambridge in 1870 for
George Frederick Bodley. William Morris was previously employing Leach at Jesus Chapel as early as 1866.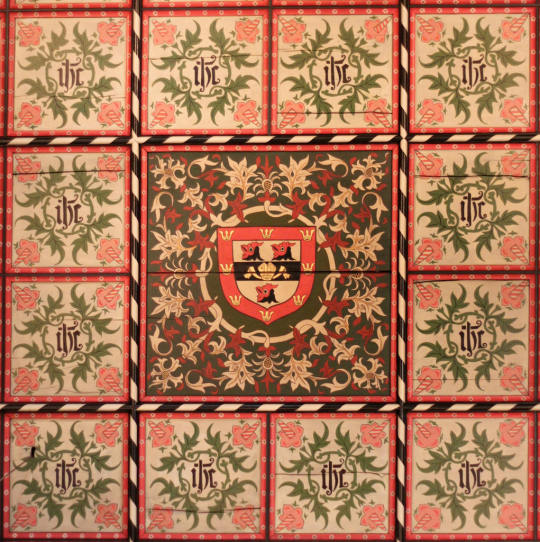 Jesus College Chapel, Cambridge. William Morris Designed Ceiling. Executed by F.R.Leach & Sons
After working as Morris's executant painter at Jesus College and for Bodley and Kempe at All Saints' F.R.Leach developed a flourishing practice as a decorative artist on his own, and also branched out into the design of stained glass. Further research is needed to establish the complete corpus of his work, but during the 1870s and 1880s he carried out schemes of decoration in the Churches of St Clement, St Edward, Holy Sepulchre and St Michael. Painted work inside Scott's new Master's Lodge at St John's College is also ascribed to him.

In St Michael's, he worked under the younger Gilbert Scott to decorate the chancel arcades and east wall in 1874. Four years later he also painted the nave and designed stained glass for the west window. The firm was continued by his son, Barnett Leach, at the original premises of 36-37 City Road, until well into the middle of this century. †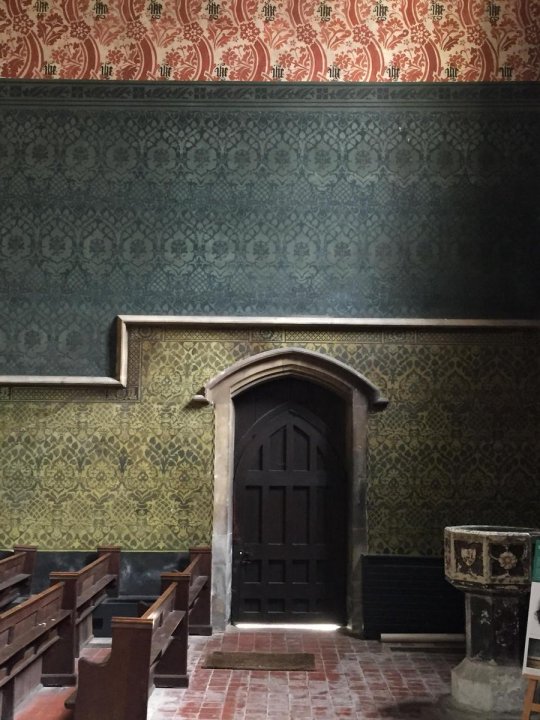 Interior of All Saints Church, Jesus Lane, Cambridge. Designed by George Frederick Bodley and executed by F. R. Leach and Sons.
We may state that the roof of the nave has been richly decorated with black monograms of the Holy Name, and varied scroll work in red colour on the plaster ground… Great praise must be given to Mr F. R. Leach, our fellow-townsman, who is carrying out these works, for it is no small credit these days to be able to work out such details in free hand drawing… and we rejoice that so important a step in the education of the Art workman should be so successfully illustrated in Cambridge. †
My memories with the Parr house don't factor him at all, but I do remember Mrs Palmer. The shop that I have my artworks in is just over the road from 186 Gwydir Street and I would see her walking up and down the road with her walking stick and large coat. Elsie Palmer came to Gwydir St in 1927 aged 12 to look after her grandmother, David Parr's wife. She lived there for 85 years and inherited the house, got married and had a family within this gothic revival interior.
When she died the property was preserved and has been in the process of being cleaned and restored. As when the house was opened I wasn't allowed to take photographs inside all of the photos are scavenged from other people who could.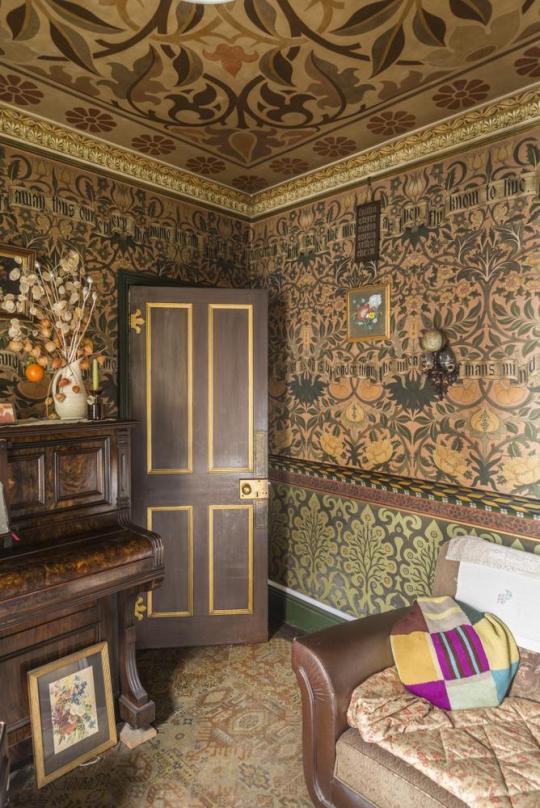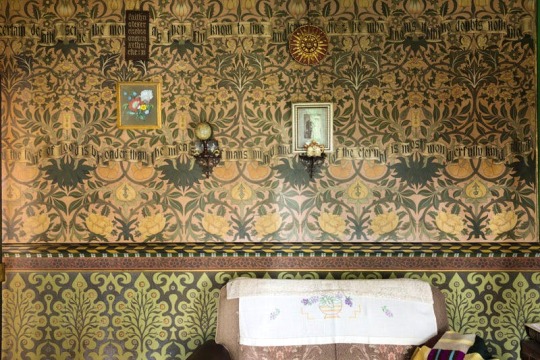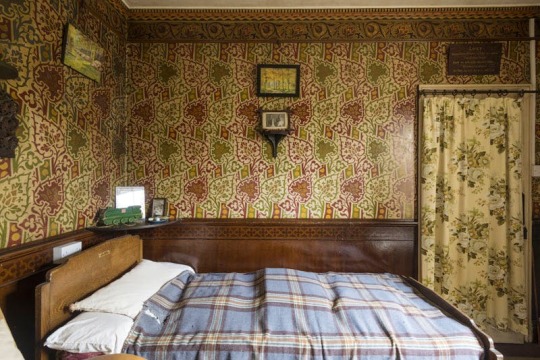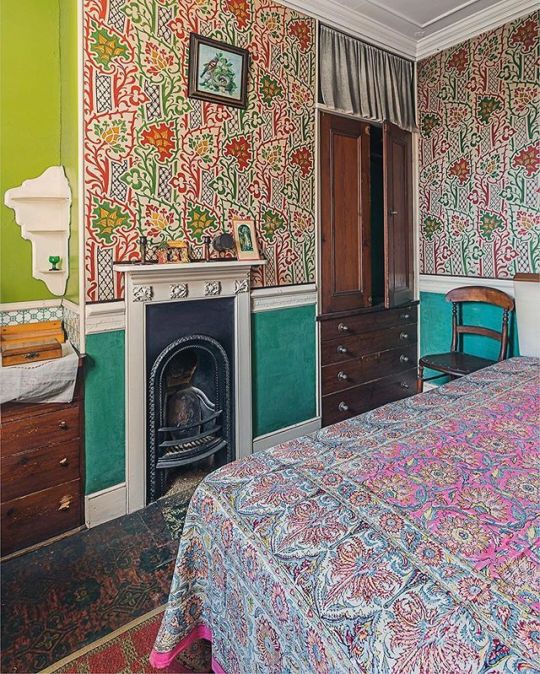 † Duncan Robinson – Morris & Company in Cambridge, 1980