In 1957, Chris Prater and his wife Rose, with a working capital of pounds 30, went into business as commercial screenprinters. Rose's maiden name was Kelly, so they combined it with Prater, and called the workshop Kelpra Studio. Inside a decade, the brilliantly inventive images that Prater printed for many of Britain's most famous artists had won his workshop an international reputation.

Prater grew up in Battersea wanting to be an artist, and could not remember a time when he did not draw or paint. As his father was a cripple however, he went out to work as soon as he was 15, and it was as teaboy to a signwriter that he first saw screenprints being made.

During the Second World War, he served in the infantry, then as a troop- carrying glider pilot, until his legs were injured in a crash. After the war, he won a scholarship to art school, but when his first wife complained that she would not be able to manage on the grant, he took a job as a telephone engineer. But he also studied drawing and etching five nights a week at the Working Men's College. †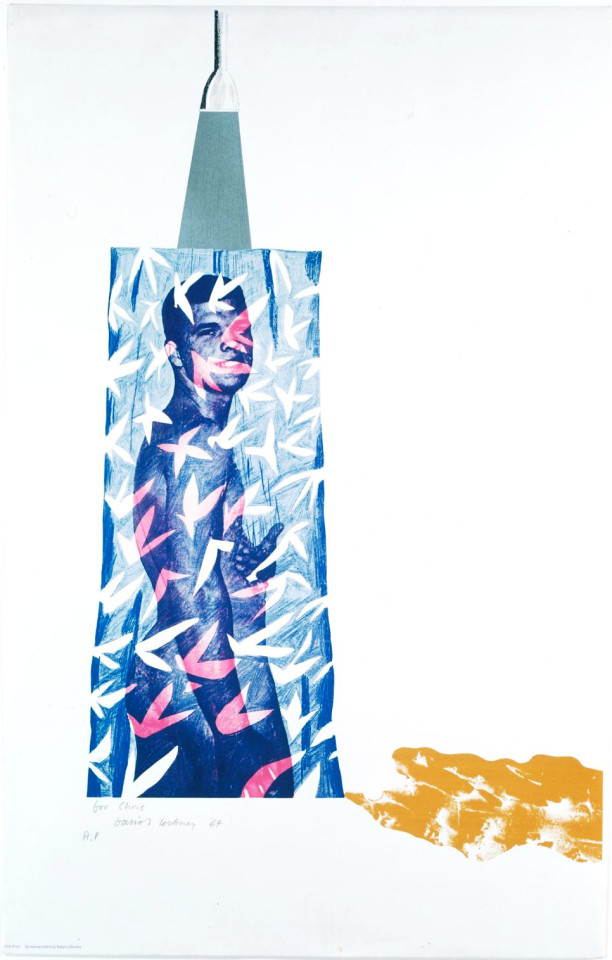 David Hockney – Cleanliness is Next to Godliness, 1964
In 1951 he went on a three-month government training scheme and became a screen printer and worked for many printers in London.
The Kelpra Studio was set up originally in Kentish Town as a screen printing company working off an old kitchen table. Many of the early prints they made were for theatres and arts organisations. In 1959 they made their first artist print for Gordon House.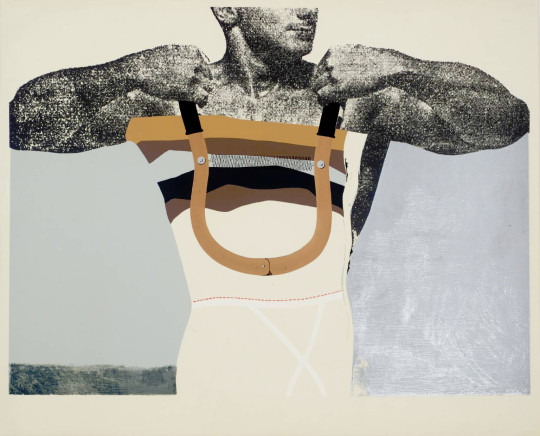 Richard Hamilton – Adonis in Y fronts, 1963
Kelpra Studio had printed Adonis in Y-fronts for Hamilton and from that time their studio defined the 60s print scene in London, in 1964 they printed: Gillian Ayres, Peter Blake, Patrick Caulfield, Bernard Cohen, Robyn Denny, David Hockney, Howard Hodgkin, Allen Jones, R.B. Kitaj, Victor Pasmore, Peter Phillips, Bridget Riley and William Turnbull.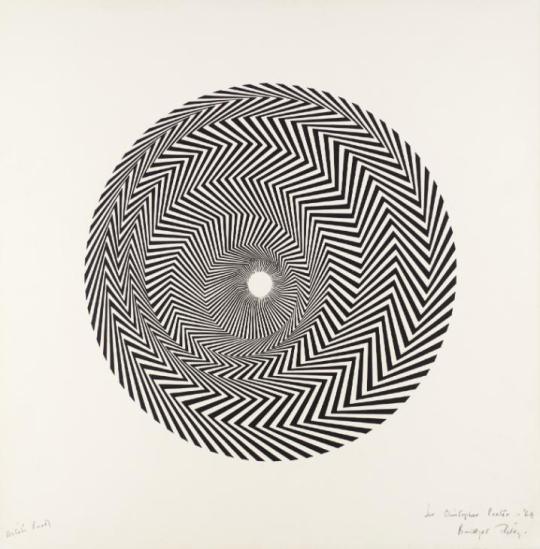 Bridget Riley – Blaze, 1964
Joe Tilson – Ziggurat, 1964
† Pat Gilmour – Obituary: Chris Prater, Friday 8 November 1996 01:02