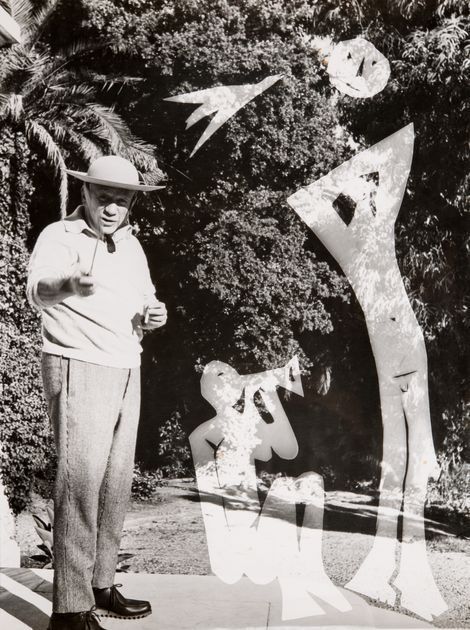 André Villers et Pablo Picasso – Picasso dans le jardin de La Californie, 1961
Picasso was always interested in trying every medium of the arts. So in 1961 it comes as no surprise that he joined the photographer André Villers to work on a series of collaborative decoupages. These were drawings and paper cut outs by Picasso with photographs by Villers. Most of the works were published in 1962.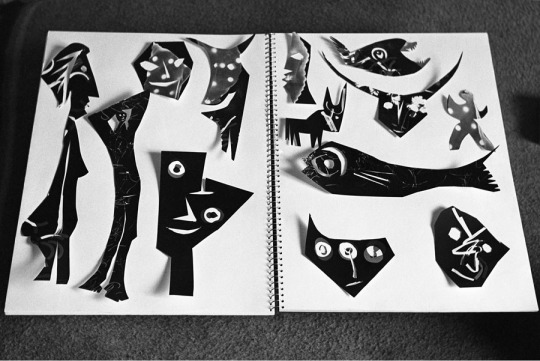 Pablo Picasso – Selection of some of the Paper cut outs, 1961
The Picasso paper cut outs where layered in the way the cyanotype is, placing items on photographic paper in a dark room and exposing natural light to them. Items placed on the paper would, after processing come out white on a black background; the paper drawings would appear white when processed. This negative would then be placed with one of Villers photograph negatives, a leaf, tree… the black areas of Picasso's images would be transparent when processed and exposed as one picture. The result is a series of naive paper-cuts in cubic style and silly humour.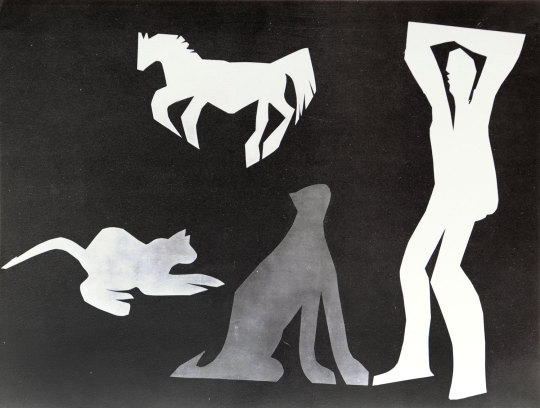 Pablo Picasso – L'Homme aux Chats II, 1962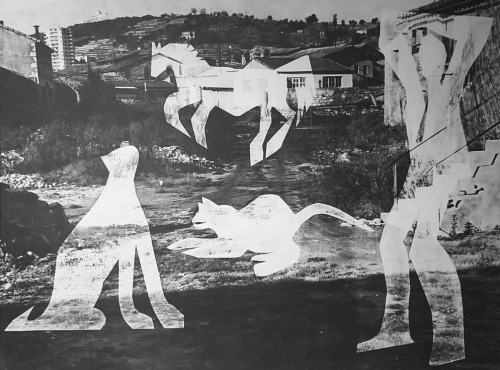 Pablo Picasso – L'Homme aux Chats I, 1962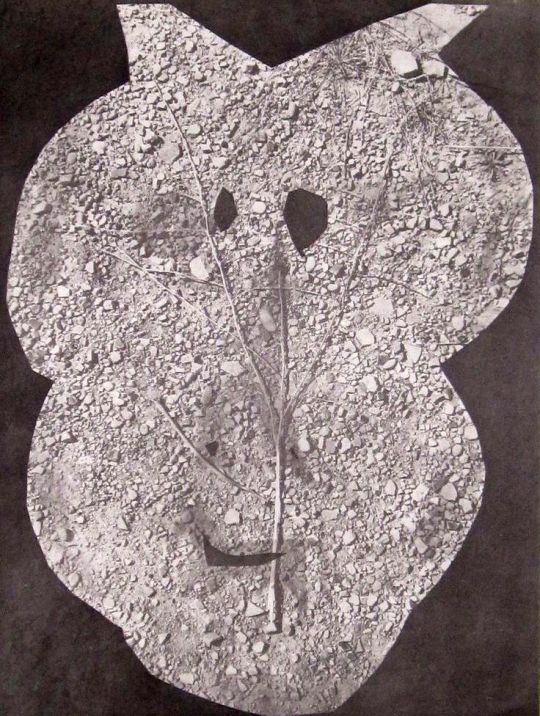 André Villers and Pablo Picasso – Diurnes: Nunc, 1962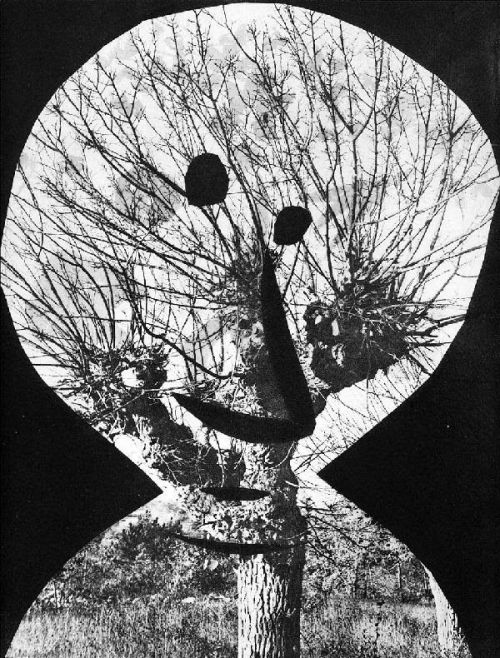 André Villers and Pablo Picasso – Le Corrigan Effeuille, 1962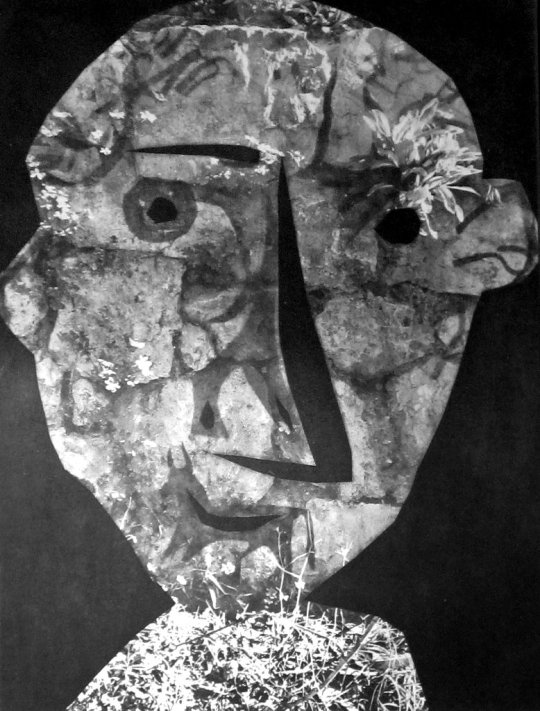 André Villers and Pablo Picasso – Un General, 1962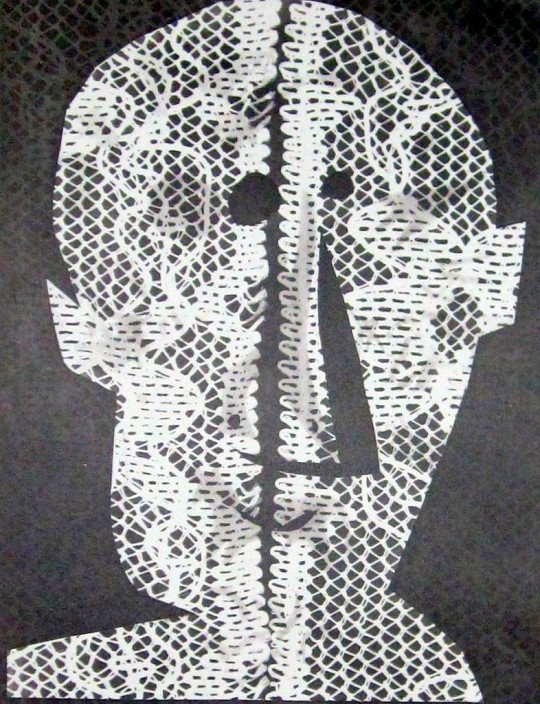 André Villers and Pablo Picasso – Le Corrigan a la Dentelle, 1962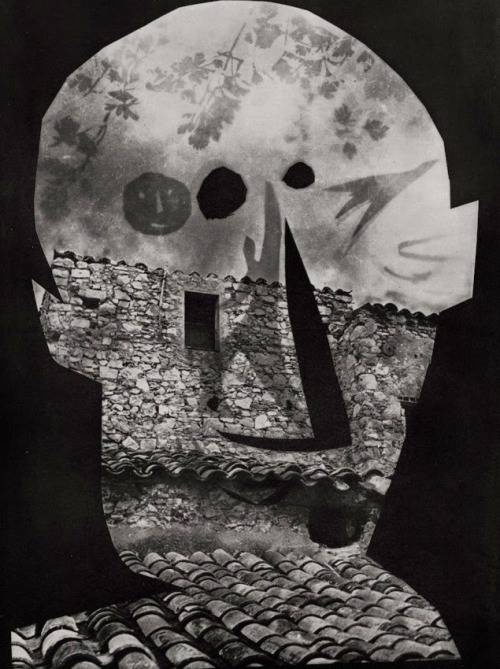 André Villers and Pablo Picasso – Vacarme, 1962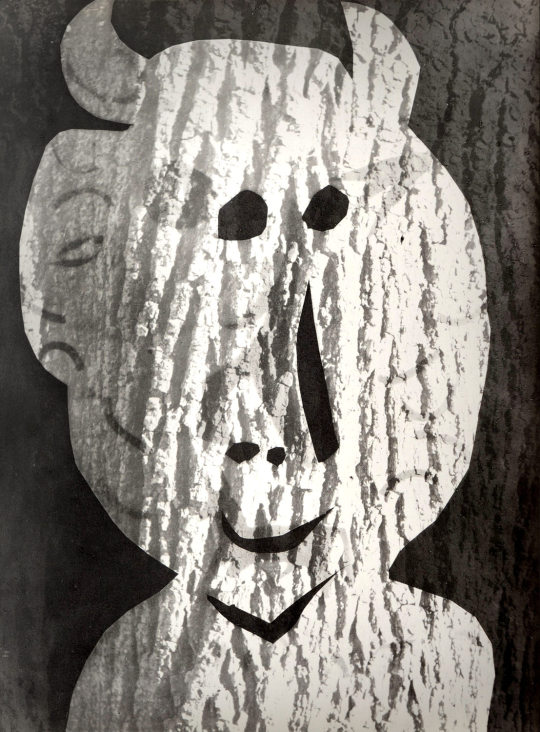 André Villers and Pablo Picasso – Hic, 1962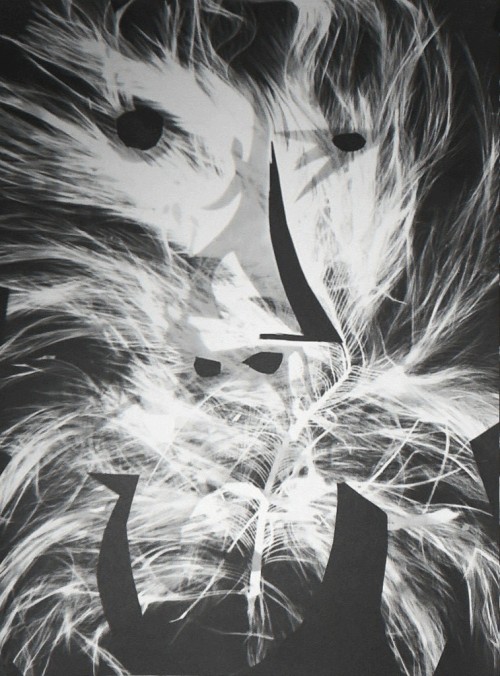 André Villers and Pablo Picasso – Le Garou, 1962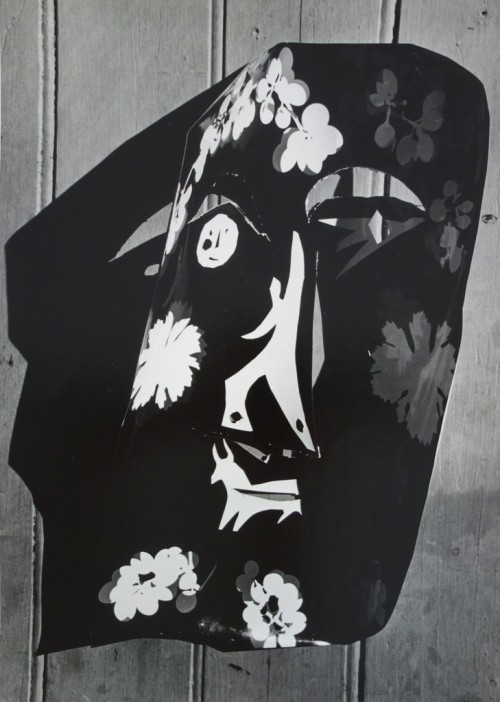 André Villers and Pablo Picasso – Untitled, 1962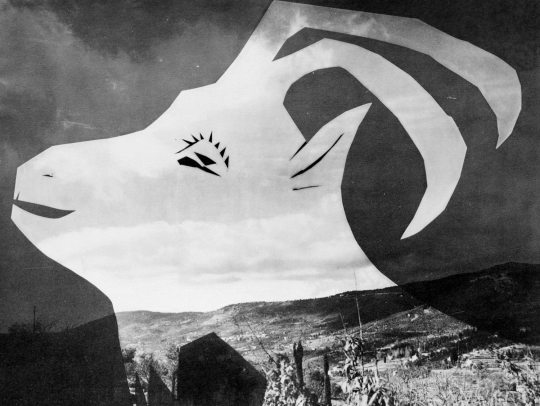 André Villers and Pablo Picasso – La Chèvre à l'Horizon, 1962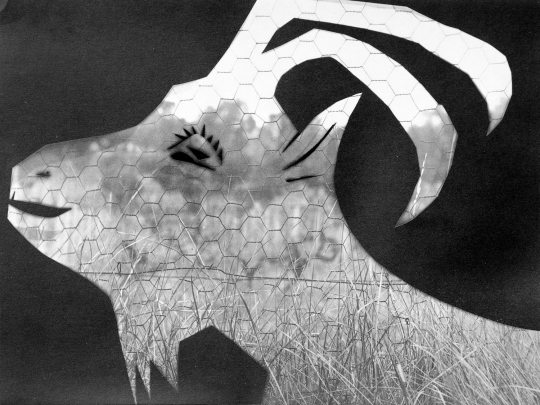 André Villers and Pablo Picasso – La Chèvre au Grillage, 1962