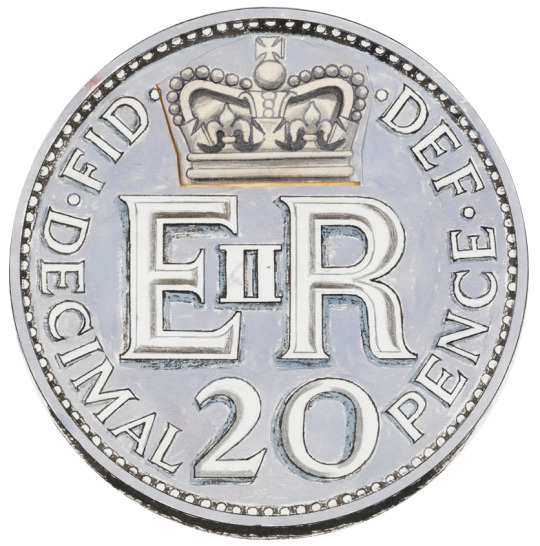 Decimal Day in the United Kingdom was on 15 February 1971, the day on which each country decimalised its respective £sd currency of pounds, shillings, and pence.
The first decimal coins that appeared in the United Kingdom back in 1968 were a well-loved representation of British heritage at that time. 40 years later, in 2008, we wanted to update the coins with a fresh set of designs.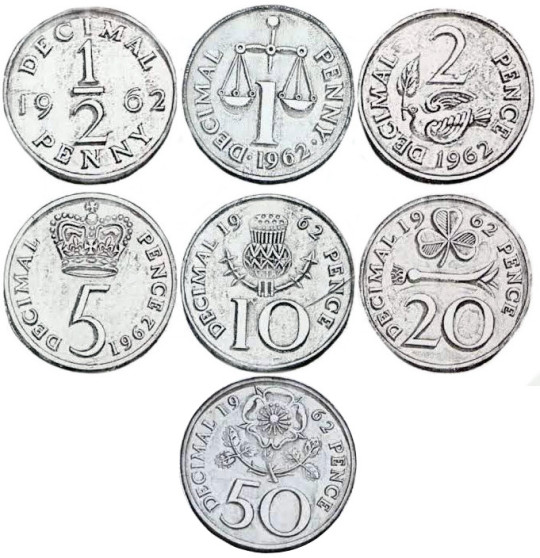 The process began with a competition. The Royal Mint asked people to submit designs for the six coins that could stand alone or work as a set. We were looking for designs that would symbolise Britain, perhaps by using traditional heraldry, though designers were free to explore all options.
As well as inviting specially chosen artists and coin designers to submit designs, we also opened the competition out to the general public. People were invited to send in their designs for six coins: the 1p, 2p, 5p, 10p, 20p and 50p pieces. The £1 was initially left out of the competition.
Here are Edward Bawden's designs.