Aesop's Fables has been a favourite with British illustrators ever since the mass publication of the edition in 1818 with woodcuts by Thomas Bewick. Bewick had first published a Selection of Fables in Three Parts in 1784. But these tales of ancient Greece have such humour and moral tales that they where a kind alternative to the bible for children.
Edward Bawden was a great reader and had an impressive library that he partly sold in grief in 1970 following the double whammy of the death of his wife and down-sizing home from Brick House in Great Bardfield to 2 Park Lane, Saffron Walden. He spent the next 10 years trying to acquire his favourite books back.
Bawden is called a celebrator of English humour and having grown up reading Edward Lear it might be why he thought the fables were a good subject matter, it is hard to say. He made one lino-print for the 1956 book 'A handbook of type and design' by John Lewis and maybe it had more mileage.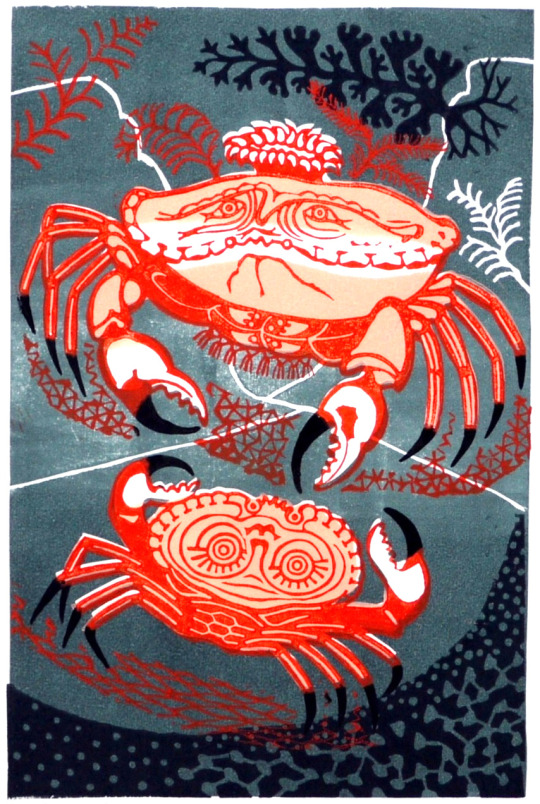 Edward Bawden – An Old Crab and a Young Crab, 1956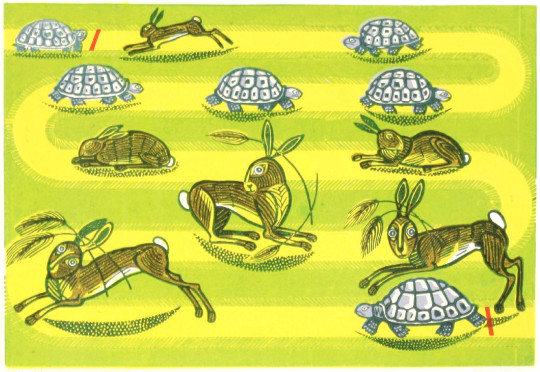 Edward Bawden – Hare and Tortoise, 1970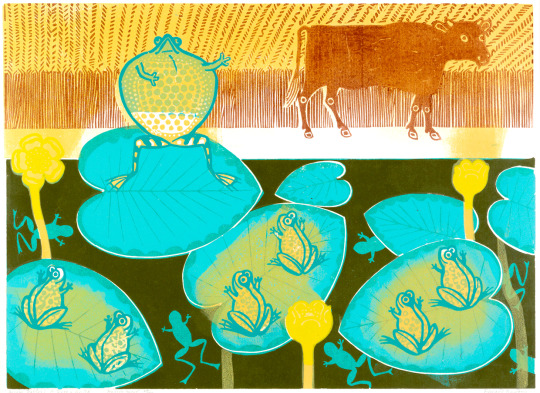 Edward Bawden – A Frog and an Ox, 1970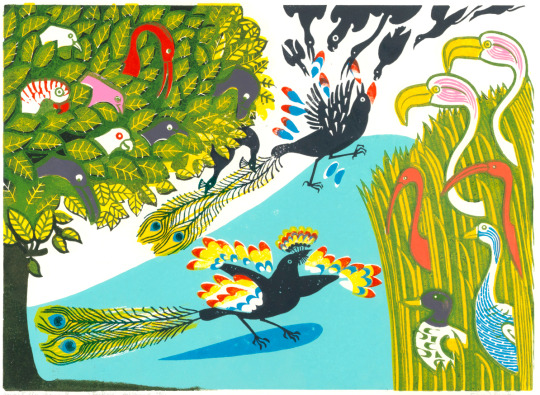 Edward Bawden – Daw in Borrowed Feathers, 1970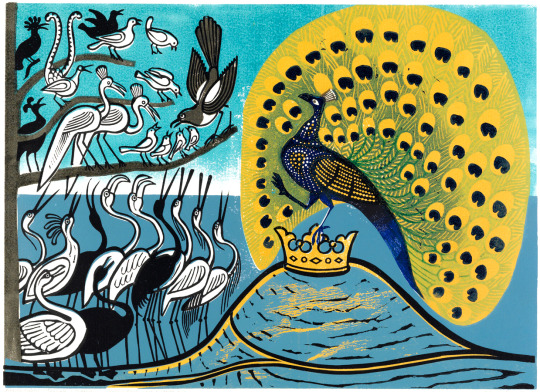 Edward Bawden – Peacock and Magpie, 1970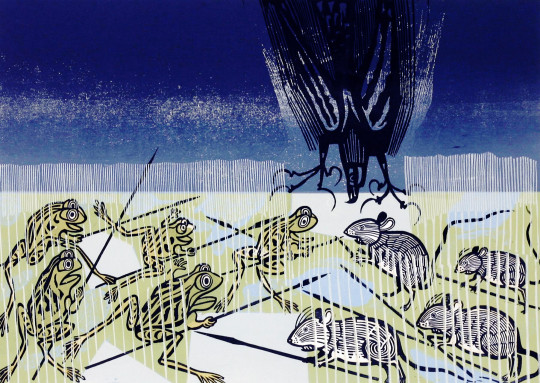 Edward Bawden – Frog, Mouse and Kite,  1970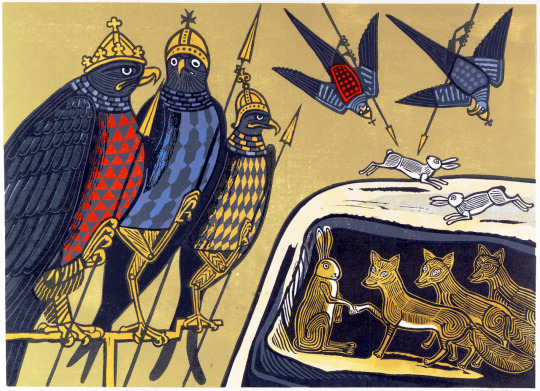 Edward Bawden – Hares, Foxes and Eagles, 1970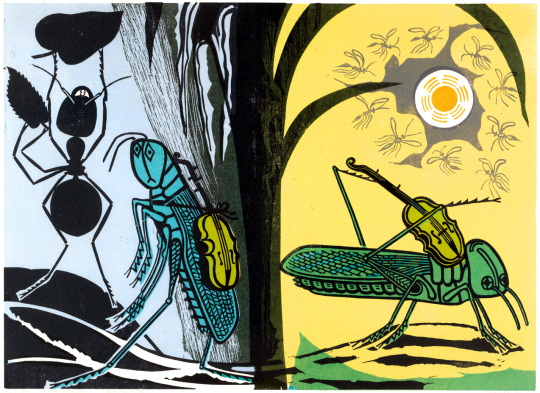 Edward Bawden – Ant and Grasshopper, 1970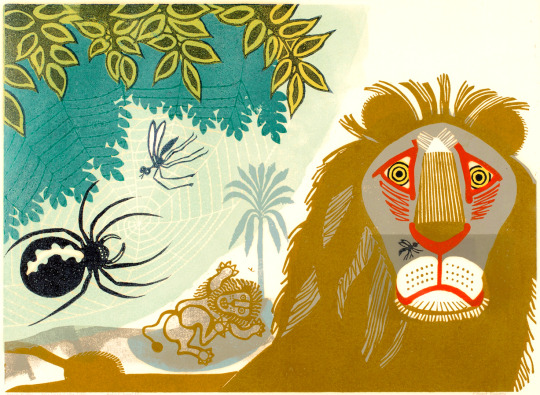 Edward Bawden – The Gnat and the Lion, 1970