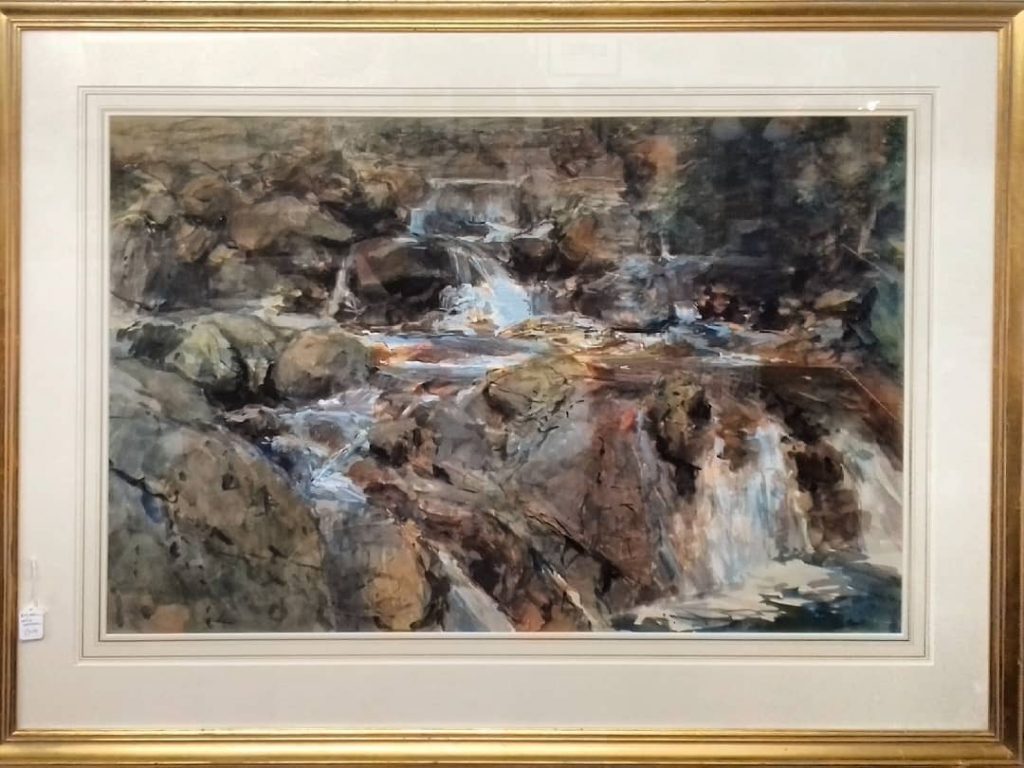 Roy Abell (1931-2020) – Welsh Waterfall, Gouache
Roy Beverley Abell is a former English cricketer, a right-handed batsman and leg-break bowler who played one first-class match for Warwickshire in 1967. He was born in Small Heath, Birmingham. Abell had a distinguished career as a painter and as an art teacher. He studied at the Birmingham College of Art (1947-52) and at the Royal College of Art (1954-57) in London (awarded a first class dipoma), returning to Birmingham to teach at his former college. He has specialised in landscape paintings using both watercolours and oils. In 1957 he was chosen as one of Jack Beddington's Young Artists of Promise. Beddington was the art director of Shell Oil and had overseen many of the iconic posters of the company in the 1930s and 40s. He assisted with the Lyons Lithograph series, choosing artists. He was asked by The Studio to publish a book on Young British artists. Abell has two works in Beddington's book.
As a cricketer he took four wickets against Cambridge University on debut at the advanced age of 36. Abell played for Warwickshire Second XI from 1960 to 1968. He was the first bowler to take a thousand wickets in the Birmingham League.
Abell's work is in the collection of the National Museum Wales, Royal Birmingham Society of Artists, Bradford Museums and Galleries, Cardiff University and the Royal College of Art's collection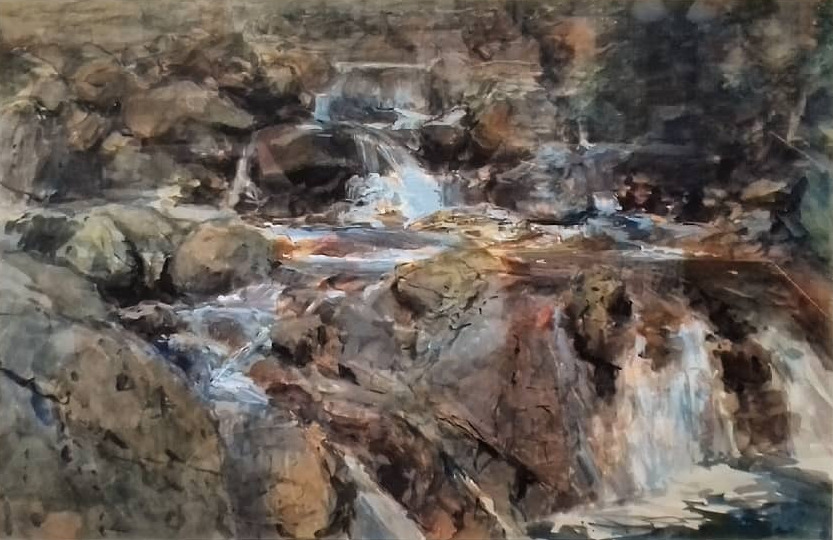 112cm x 85.5 cm
Return to gallery