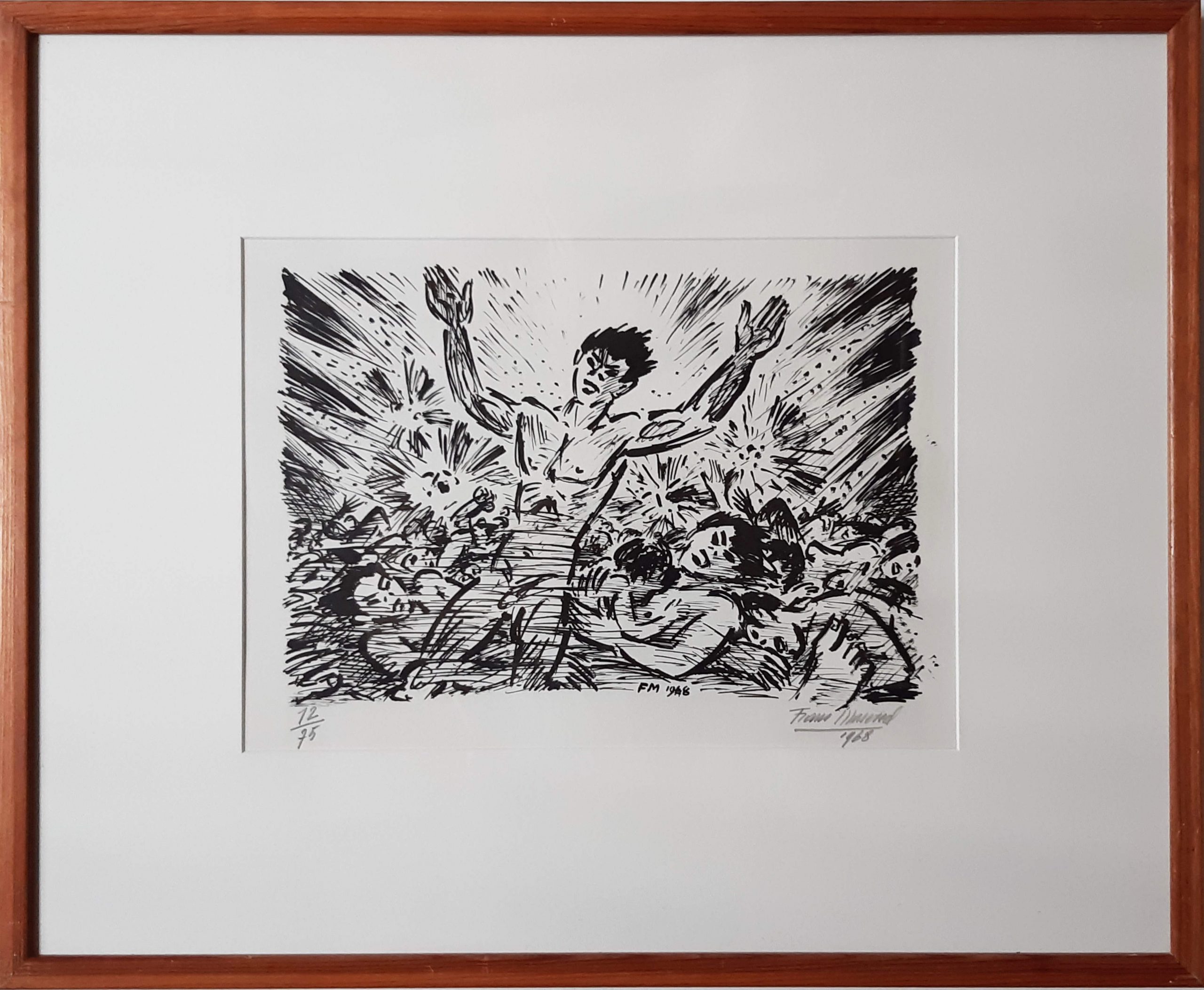 Frans Masereel (1889-1972) – Untitled, 1968, Lithograph
At the age of 18 he began to study at the École des Beaux-Arts in the class of Jean Delvin. In 1909, he visited England and Germany, which inspired him to make his first etchings and woodcuts. In 1911 Masereel settled in Paris for four years and then emigrated to Switzerland, where he worked as a graphic artist for journals and magazines.

Masereel could not return to Belgium at the end of World War I because, being a pacifist, he had refused to serve in the Belgian army. Nonetheless, when a circle of friends in Antwerp interested in art and literature decided to found the magazine Lumière, Masereel was one of the artists invited to illustrate the text and the column headings. The magazine was first published in Antwerp in August 1919.

At the end of World War II Masereel was able to resume his artistic work and produced woodcuts and paintings. He taught at the Hochschule der Bildenden Künste Saar de in Saarbrücken. In 1949 Masereel settled in Nice. Between 1949 and 1968, he published several series of woodcuts that differ from his earlier "novels in picture'" in comprising variations on a subject instead of a narrative. He also designed decorations and costumes for numerous theatre productions. He is mostly remembered for being one of the first artists to make a graphic novel in woodcut.
Masereel's woodcuts influenced Lynd Ward and later graphic artists such as George Walker, Clifford Harper, Eric Drooker, and New Yorker cartoonist Peter Arno. The most famous of these is Die Stadt, 1925.
This print is a signed limited edition and hard to find. Untitled.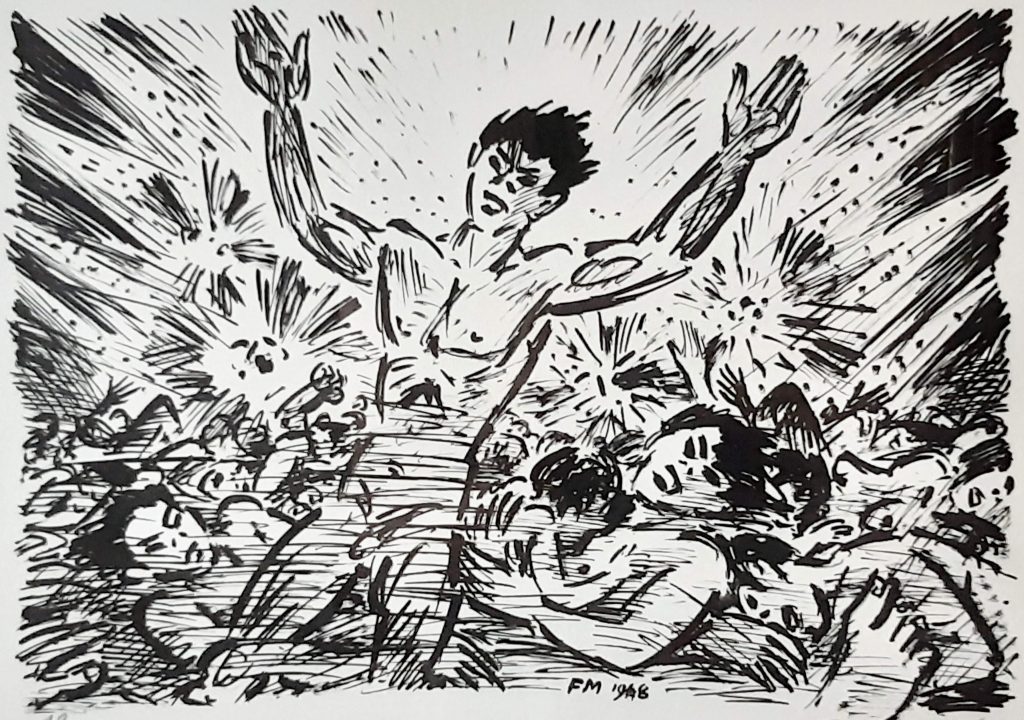 Return to gallery