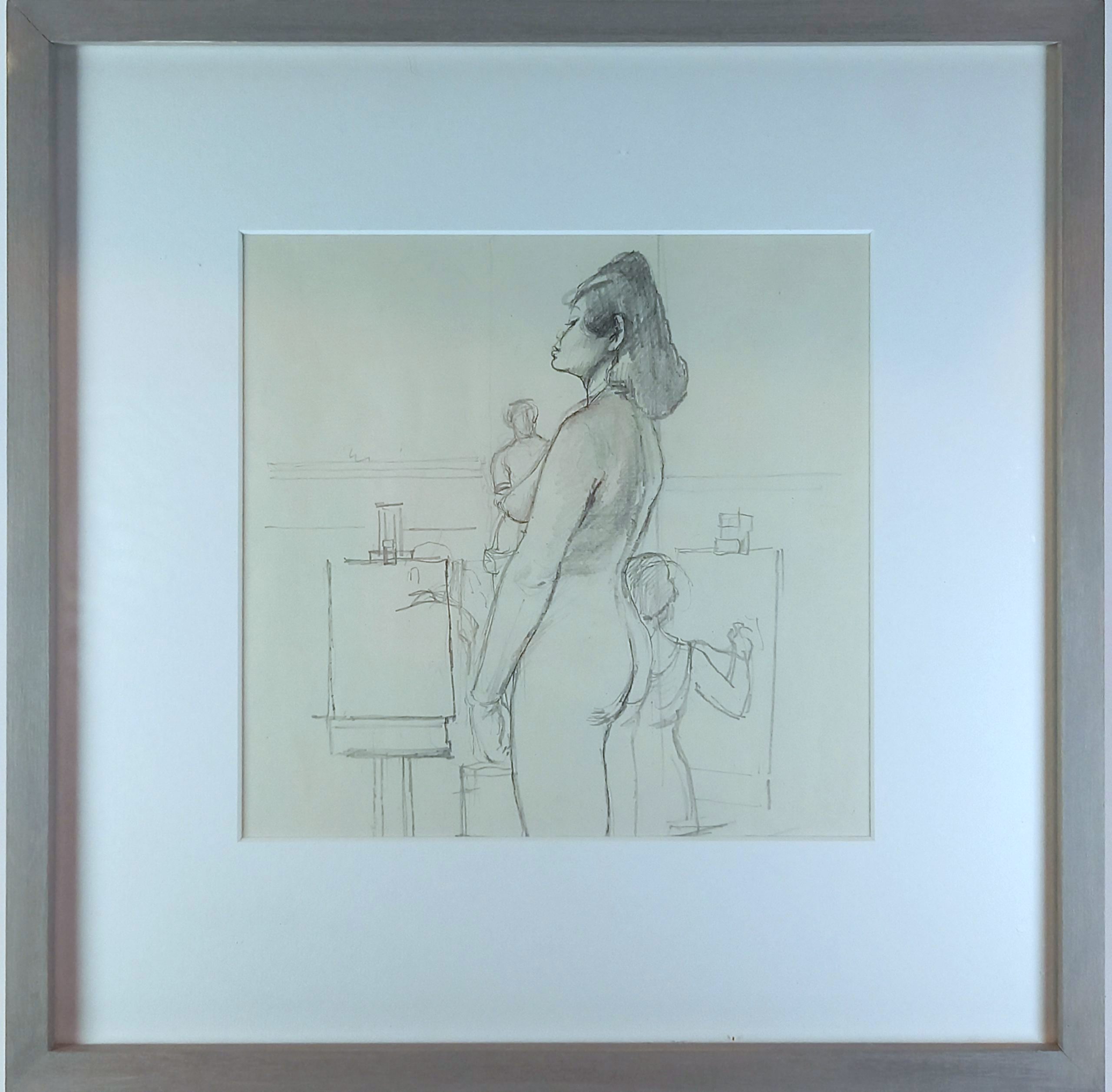 Lynton Lamb (1907-1977) – Slade Life Drawing, Drawing
Lynton Lamb was born in Nizambabad, India on 15 April 1907. Like Ardizzone, he soon returned to England with his family and spent his childhood in London and at Kingswood School, Bath. On the death of his father, he was forced to leave school and work in an estate agent's office. However, he was able to attend evening classes in life drawing under Randolph Schwabe at Camberwell School of Art. After a year, he became a full-time student at the Central School of Arts and Crafts, studying under Noel Rooke, Bernard Meninsky and A S Hartrick (1928-30).
From then he pursued a varied career, in which he balanced painting, illustration and other forms of design. While sharing a studio with Victor Pasmore, Lamb associated himself with the Euston Road School, and its sober scrutiny of society certainly affected his approach to illustration. Engaged in a great deal of commercial work, including stamp designs, Lamb was President of the Society of Industrial Artists and Designers (1951-53). He achieved many further honours during his lifetime, including the election to the Society of Wood Engravers, the fellowship of the Society of Industrial Artists and the Royal Society of Arts. In 1974 he was named Royal Designer to Industry. He taught at the Slade School of Art.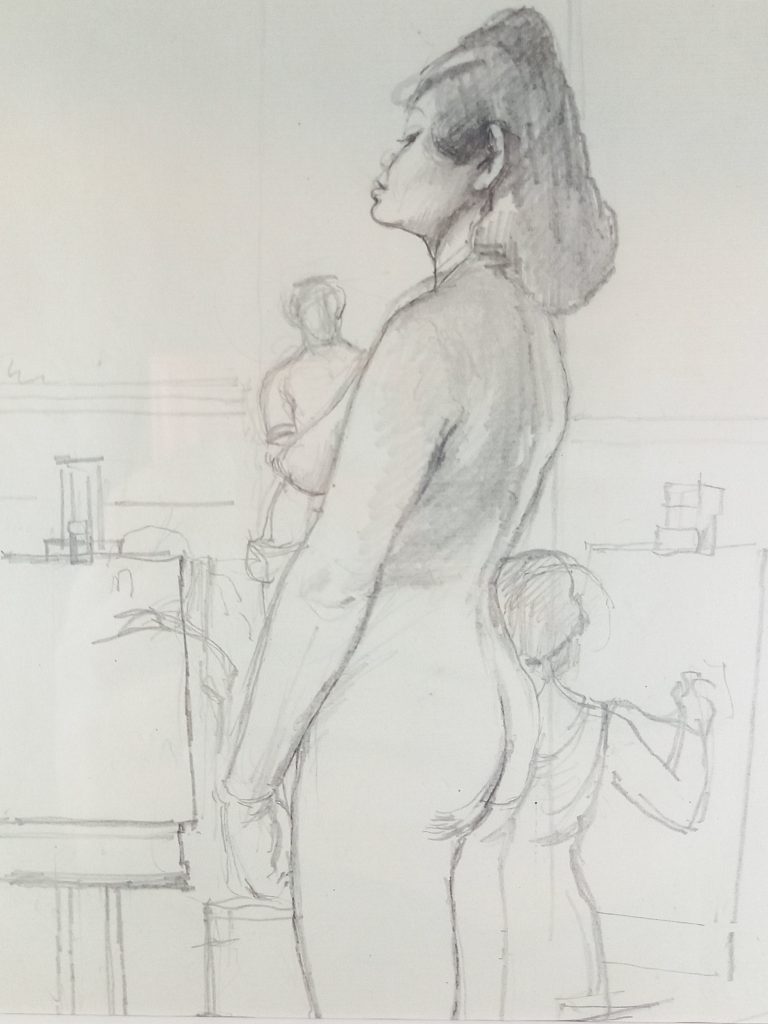 Return to gallery