This post started looking at the difference between the Dunkirk painting and the print, but I thought it was also a good excuse to talk about the Edward Bawden 'War Artist' book. One of the cheaper Bawden books to buy it is full of Edward's letters home with 38 of his war paintings.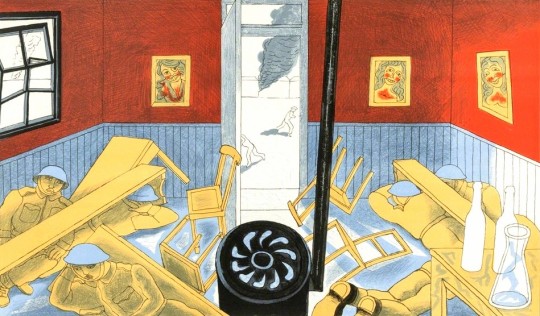 Edward Bawden – Dunkirk, 1986
Above is the print of the Dunkirk bombings. Below is the original painting, but there is 40 years difference between the pair.
Painted by Edward Bawden during the shelling of Dunkirk in May 1940, the watercolour shows the interior of a bar and the soldiers hiding from shots under the tables. The bar ironically is called Au Nouveau Monde, 'In The New World'. Paintings of Dunkirk fascinate me as it was such chaos it would have taken real nerve to paint at all.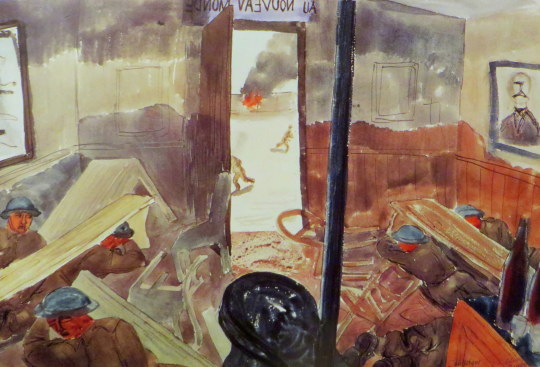 Edward Bawden – Dunkirk, 1940
Bawden marched into Dunkirk with the retreating troops through lines of jeering French. The generals had already left by then, as Bawden noted: 'Well, the rats go first". Later he said: "By temperament I am a pacifist. War horrifies me, it horrified me then…. I hated the big bangs. No one knew what was happening , and I was just tossed about like a bad penny. Nobody wanted a war artist. Every day I got shoved off to a new unit."

At Dunkirk he didn't head for the beach and the rescue boats but to the docks where he holed up for two days making notes of chaotic smoke-filled scenes as thousands of troops tried to get away under constant strafing and shellfire. Eventually a boat came near enough to scramble aboard and he found it full of exhausted men 'lying in heaps everywhere, some only half dressed.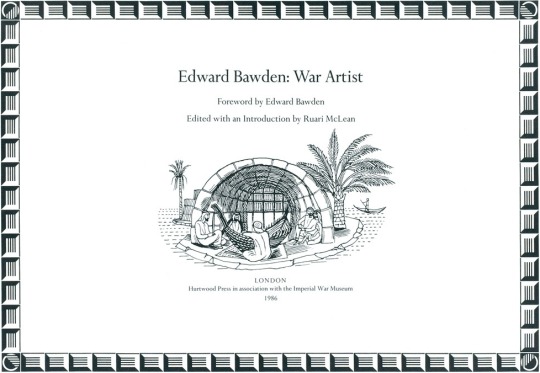 Edward Bawden – War Artist prospectus, 1986
In 1989 Bawden released a series of his war letters, edited by Ruari Mclean. Edward Bawden War Artist and His Letters Home 1940-45. The book was due to come out in 1986 in a different format, a wide landscape book, signed and limited edition published by the Hurtwood Press. But the project stalled and ended up being rekindled and published in a landscape format in 1989.
Above is the original prospectus for the 1986 book that was never produced in this format. It would have looked much like a Fleece Press book.
To accompany the 1986 book would have been two new lithographs, but these were released without the book and then used as the front and back covers of the 1989 dust jacket. The Hurtwood Press published Among the Marsh Arabs, and Dunkirk in 1986.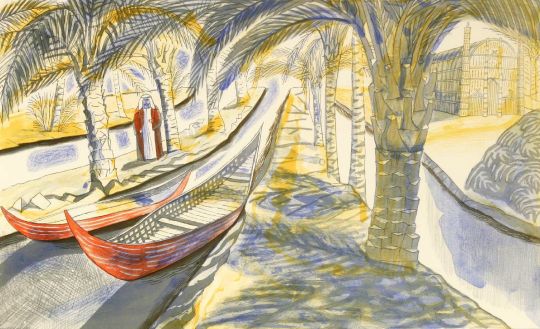 Edward Bawden – Among the Marsh Arabs, 1986
Below are the front and back views of the 1989 book with the lithographs used as artworks.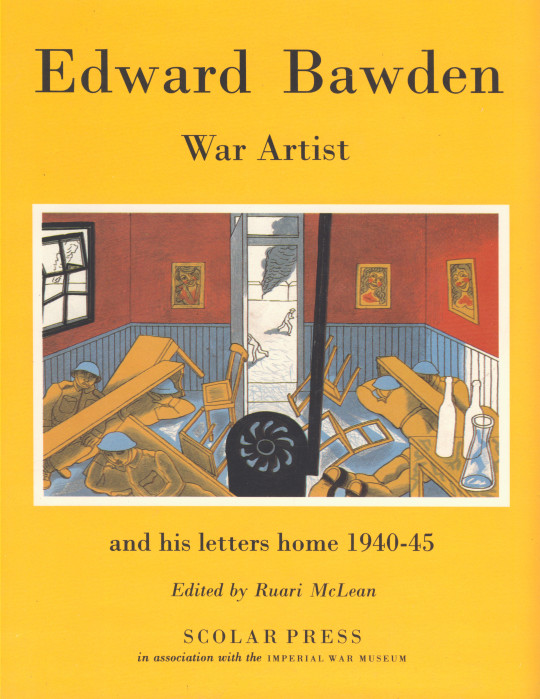 Edward Bawden – War Artist front cover, 1989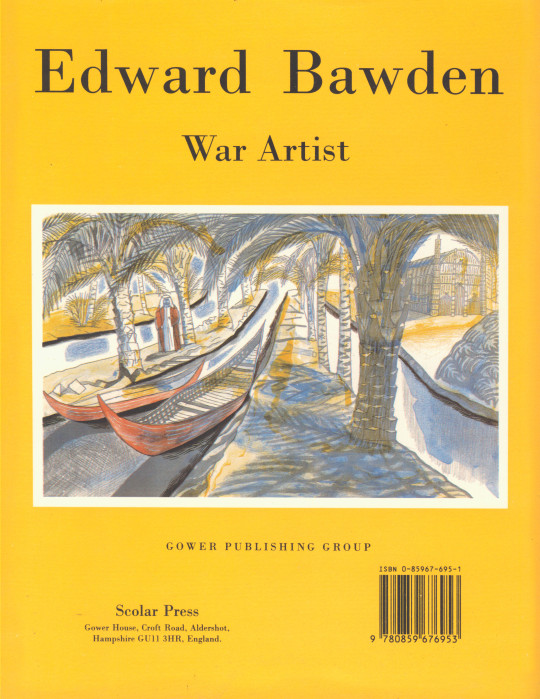 Edward Bawden – War Artist rear cover, 1989