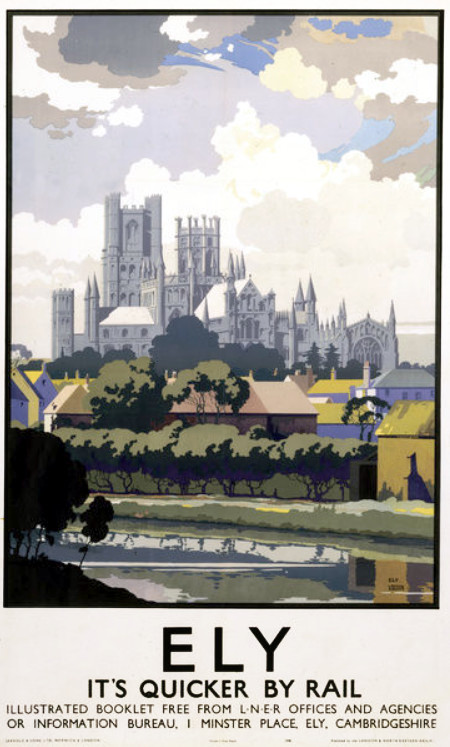 Edward Loxton Knight – Ely, 1940
The effect of the Japanese craft and design on the British at the turn of the 1900s was immense. So was the method of printing. Japanese printing is quite different to European woodblock printing.
The Japanese print with sumi ink – it is more water-based making all tones more translucent and more colour is used. This ink is painted on the block and rubbed in with rice-paste and horse-hair brushes. The Europeans use thick ink and a roller onto the surface. Japanese prints have the paper added and then the impression is made by rubbing the paper with a pad made from bamboo. The European way is to press the paper and woodblock with a roller or pad from a machine.
These are some of the ways that make the woodblocks printed in Japanese style different. But also they have the look of French posters by Toulouse-Lautrec in the design and cut of shapes.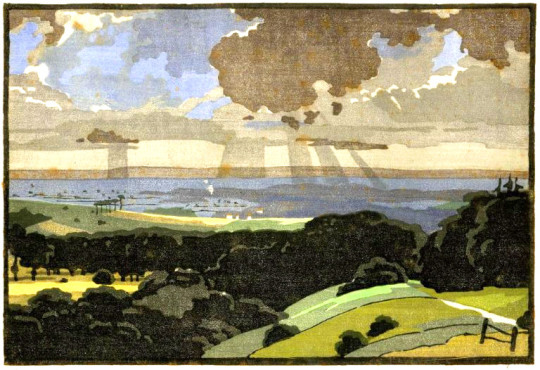 Edward Loxton Knight – The Vale of Pewsey
These fine examples are by Edward Loxton Knight (1905-1993). Born in Long Eaton, Derbyshire, he was encouraged to study art by his headmaster, Samuel Clegg (David Attenborough's Grandfather), who taught him the art of the colour woodcut at The Long Eaton County School.
He studied under Joseph Else at Nottingham School of Art from 1924 to 1929. While a student at the Nottingham School of Art he sold designs for posters and press advertising (including the famous Sandeman's Port). The whole edition of his print Goose Fair was bought by the Colour Woodcut Print Club.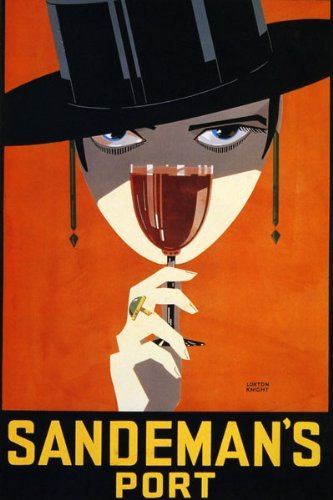 Edward Loxton Knight – Sandeman's Port Poster
He was an elected member of the Colour Gravure Society, the Royal Society of British Artists, The Pastel Society, the Royal Society of Painters in Watercolour. He exhibited with the New Group extensively throughout this country and abroad. Queen Mary bought the print The Primrose Seller.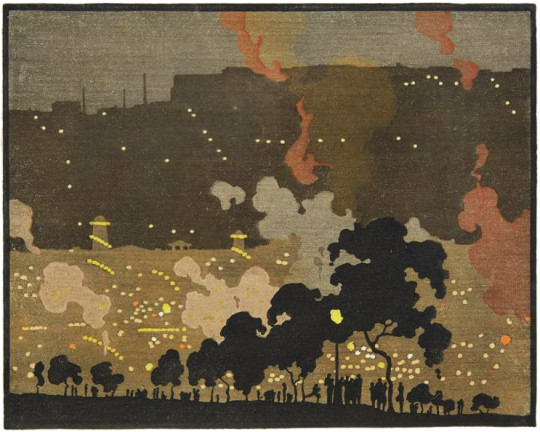 Edward Loxton Knight – The Goose Fair, 1928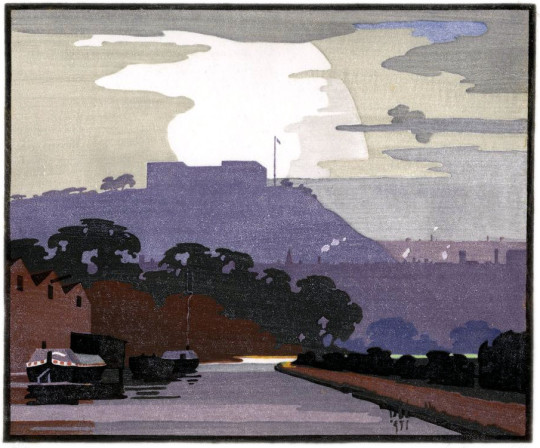 Edward Loxton Knight – Nottingham Castle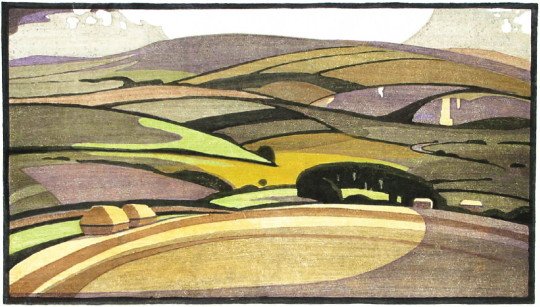 Edward Loxton Knight – South Downs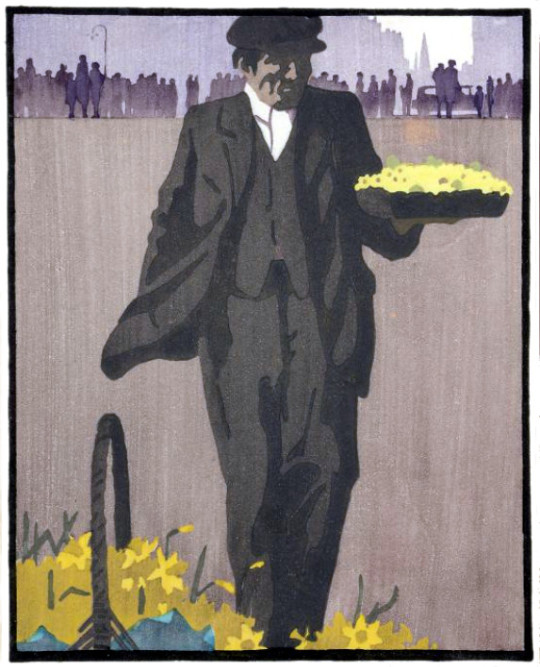 Edward Loxton Knight – The Primrose Seller, 1929
A wonderful example of his painting skills can be found in this painting of the Stanton Ironworks.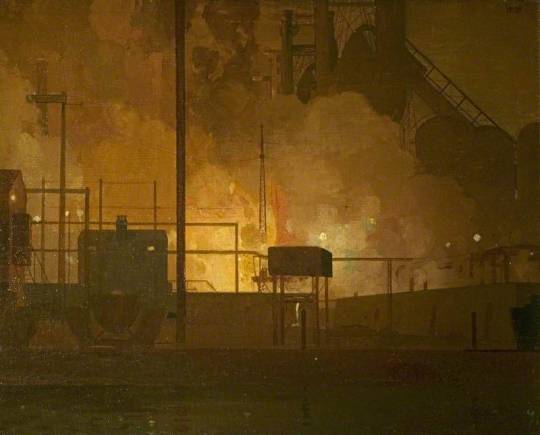 Edward Loxton Knight – Stanton Ironworks, Staffordshire, 1932
Erewash Borough Council