The power of the Great Bardfield artists over the past few years is being tested, the prices they command when exhibitions happen and how much they command at different times. I have lot of people who sell me work tell me how they could pick up a Olive Cook or Bawden so cheaply years ago, but this is now not the case. It's the power of the Fry Art Gallery and their sales over the years. Fry Art Gallery is now coming into force and artists are being called Bardfield Artists, just because they are in the Gallery, but they are not. One is John Bolam. Lately I just corrected the Wikipedia page on him as it stated he was a Bardfield artist but I have found no evidence of this.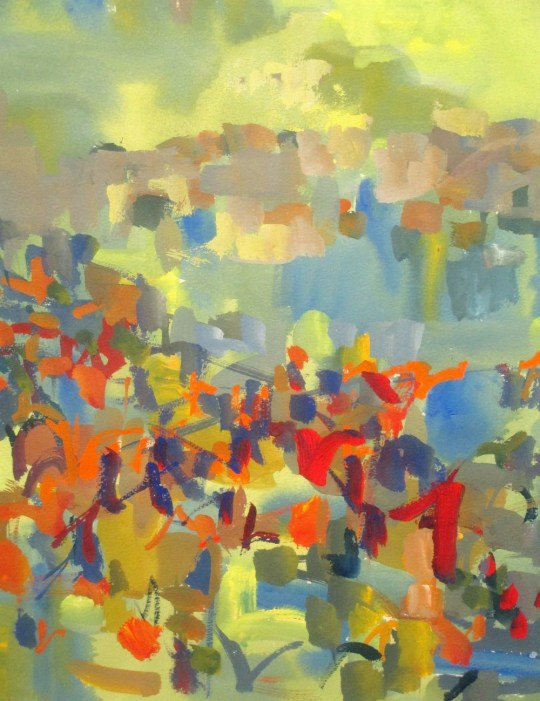 John Bolam – North Down Visit III, 1991
John Bolam was born in Amersham, Buckinghamshire in 1922. He originally studied painting at Hornsey School of Art and furniture design at High Wycombe School of Art. From 1970 to 1983 Bolam was Head of the Cambridge School of Art working with Warwick Hutton and Walter Hoyle.
John Bolam is painting is influenced by John Piper, Ivon Hitchins and Graham Sutherland. His first major exhibition was the the AIA Gallery. Further exhibitions were at Whitechapel Art Gallery, Arts Council Gallery, the Leicester Galleries and the New Art Centre. He is in the collection of the Fry Gallery, P&O Orient Line, Nuffield Trust, Contemporary Art Society of Wales, Cambridge Pictures for Schools Scheme, Rank Xerox, Barclays Bank and Touche Ross.
Mr Bolam is an imaginative abstractionist who l;eaves nothing to chance.. such work of Bolam's that I have seen persuades me that no artist could have cultivated his chosen plot with more delicate care and refinement. †
Due to being in the Fry Art Gallery collection there is a myth that Bolam was part of the Bardfield Group but I have been unable to find any evidence to substantiate it. It is not in any of the books of Artists in the Fry or any of the reports about the exhibitions at Great Bardfield.
What he did do was move to Saffron Walden later in his life and so would have contended as an artist in North West Essex and thus for The Fry Art Gallery collection. But this myth is commonplace within a lot of the auction houses and galleries that sell his work. What is amazing is how no one does research anymore. It's all copy and pasted from wikipedia.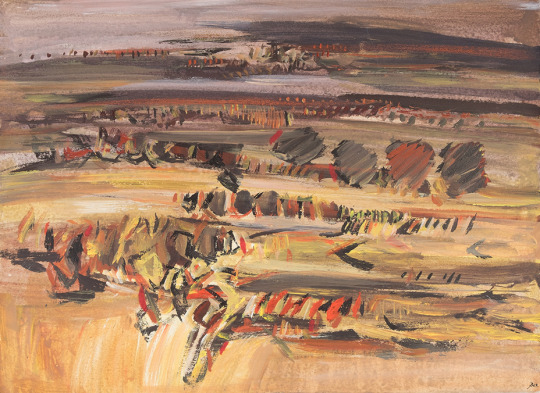 John Bolam – Regeneration – Life Force 1977
† The Observer, Nevile Wallis – 8th March 1959