Here is a post on Robert Gossop, an extraordinary designer who really moved with the times. His style went from Art Nouveau to bold bright modernism. He opened up an advertising agency to promote his own and other young talent for advertising.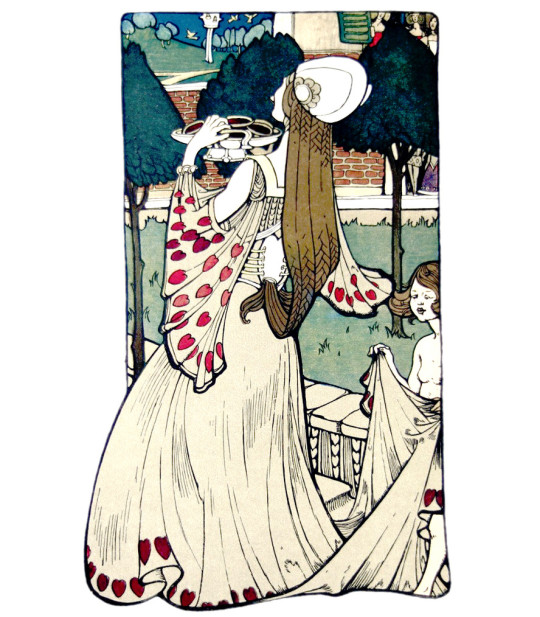 Reginald Percy Gossop – The Queen of Hearts, 1899
Robert Percy Gossop (1876 – 1951) was apprenticed in 1892 as a wallpaper and fabric designer in London. Whilst undertaking his apprenticeship he attended art classes at colleges including Birkbeck College and Hammersmith School of Art. From 1896 to 1902 he worked as a designer and freelance illustrator. In 1902 he married Jessie Dora Meech, an artist from Camden School of Art.

From 1902 until 1904 he worked as studio manager for the printers Eyre and Spottiswood and from 1904 in the same capacity for W. H. Smith. At W. H. Smith he worked with a number of significant artists, including Henry Ospovat, and designed Smith's famous lozenge shaped logo. In 1913, following a visit to America, Gossop became the first art editor for British Vogue. In 1914 he became art adviser to Dobson Molle and Co., an Edinburgh firm of printers. From 1916 until the end of the First World War he worked at the Ministry of Information, helping with the distribution of propaganda. At the end of the war he became joint manager at Carlton Studio.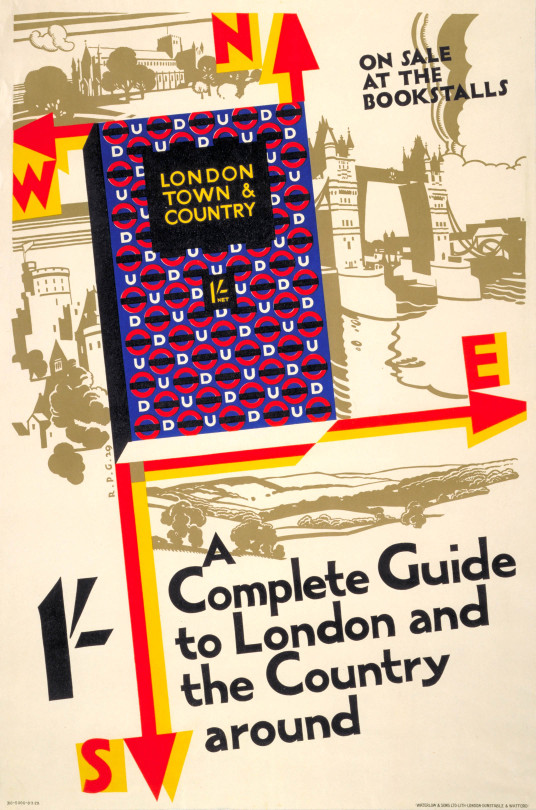 Reginald Percy Gossop – London town and country, 1929
In 1923, partly to help his friend Edmund J. Sullivan, Gossop set up his own firm of artists' agents, R.P. Gossop Ltd. His clients included Hanslip Fletcher and Eric Fraser. At the same time he continued to work as a freelance designer and illustrator, with commissions including designs for the Empire Marketing Board, Heal & Son Ltd and London Transport. In 1926 he co-founded the Society of Industrial Artists with Milner Gray. He also served on the Council of the Design and Industries Association. In 1937 he delivered the Dent Memorial Lecture, on book illustration, and from 1938 worked as a lecturer at the City of London College. His daughter joined him as office manager for R.P. Gossop Ltd in 1925 and after his death in 1951 she continued to run the business.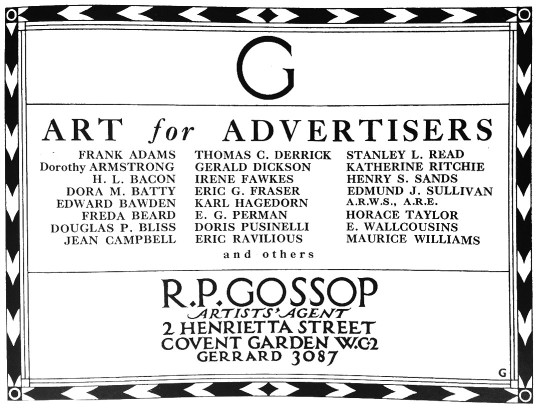 An advert for the Reginald Percy Gossop Artists Agency.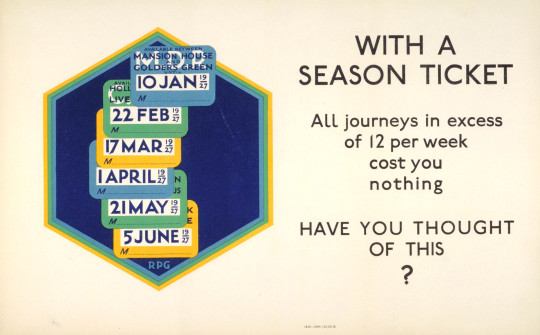 Reginald Percy Gossop – With a season ticket, 1926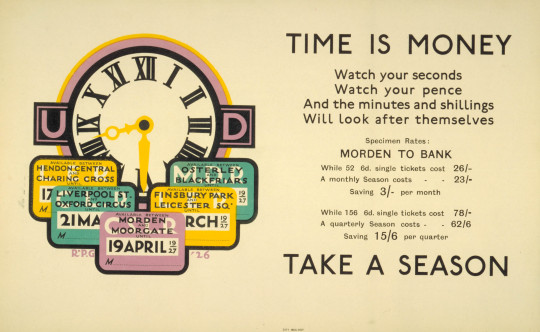 Reginald Percy Gossop – Time is Money, 1926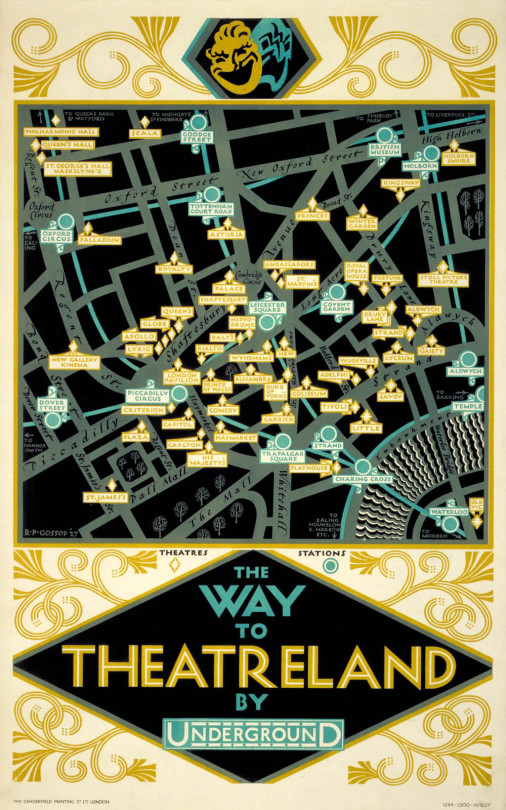 Reginald Percy Gossop – The Way to Theatreland by Underground, 1926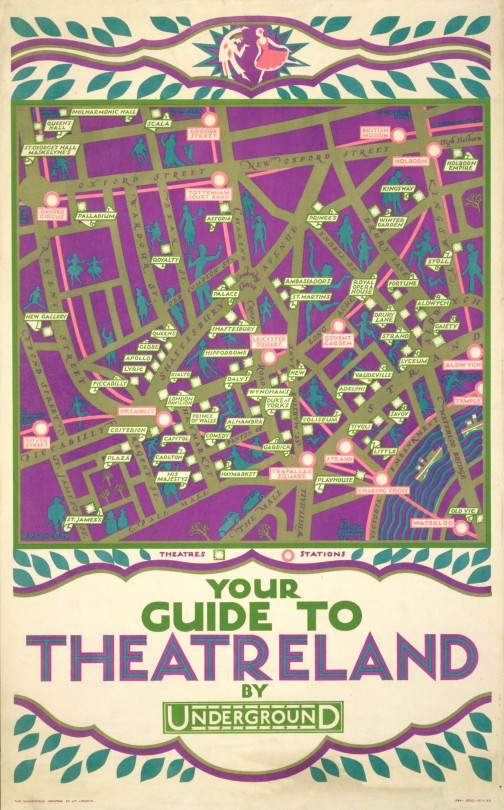 Reginald Percy Gossop – The Way to Theatreland by Underground, 1926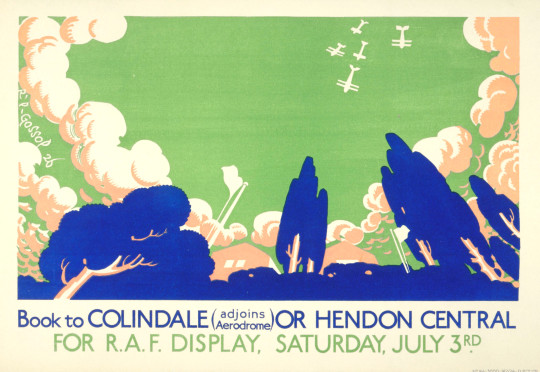 Reginald Percy Gossop – Hendon RAF Display, 1926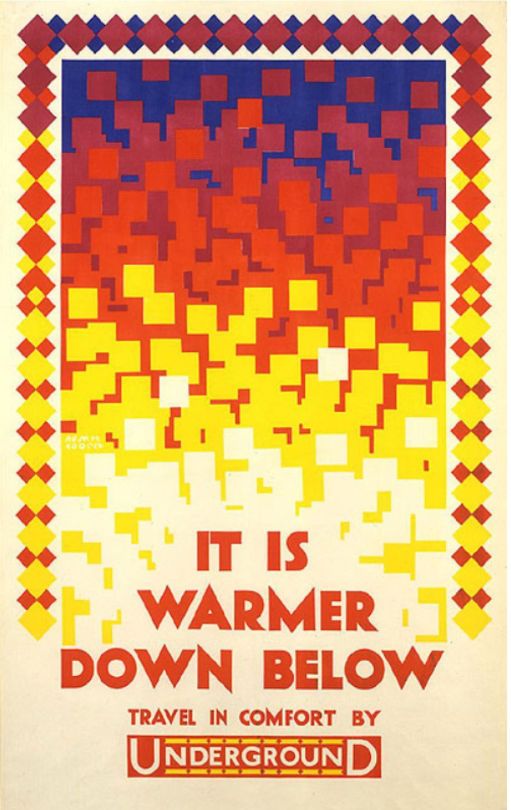 Reginald Percy Gossop – It is warmer down below, 1924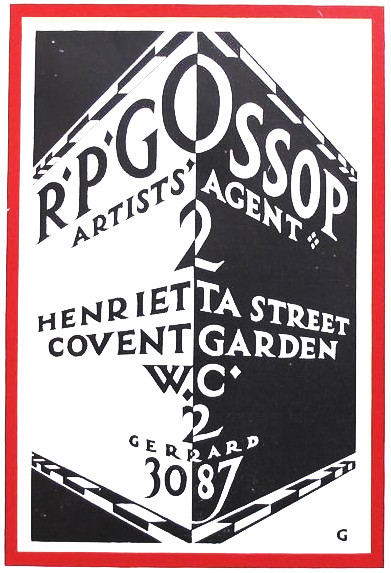 Reginald Percy Gossop – Advertising Agency advert.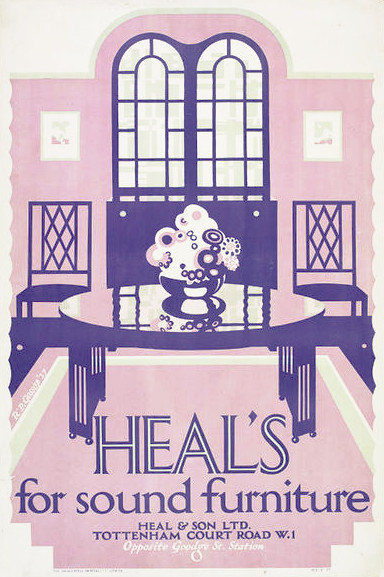 Reginald Percy Gossop – Heal's For Sound Furniture, 1927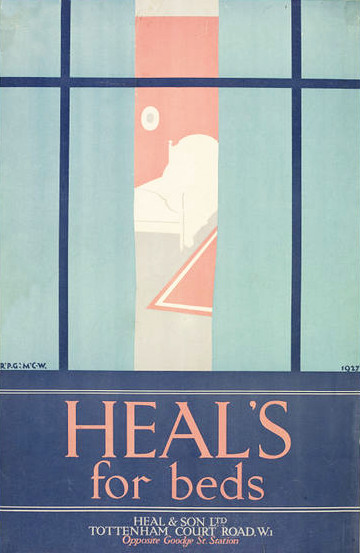 Reginald Percy Gossop – Heal's for Beds, 1927