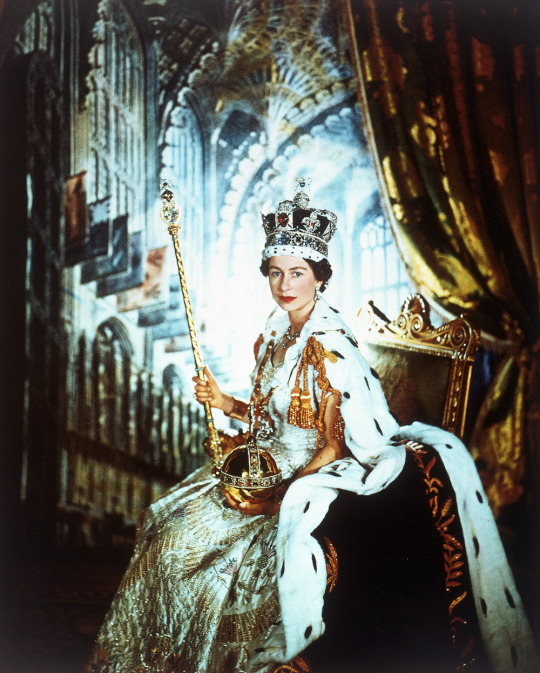 Above is a famous photograph of the Queen on her Coronation day. Though I don't have a strong affection for the royals I do enjoy propaganda and symbolism and they are all in use in this wonderful photograph.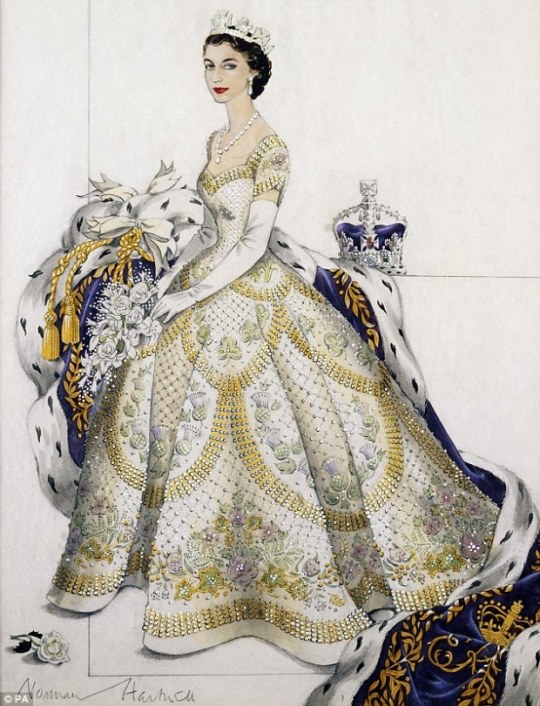 It is worth looking at one of the components that makes up the photograph and that is the dress. The dress was designed by Norman Hartnell, above is his original design for the dress.
The much celebrated British designer, Norman Hartnell, has been synonymous with elegance and glamour since the 1930s. As the royal dressmaker to the Queen, he was naturally the first choice to design H. M.'s dress for the big day in 1953. 
Cecil Beaton was one of the most famous photographers of the day and his contacts with the fashion world and talent for both candid and formal photographs.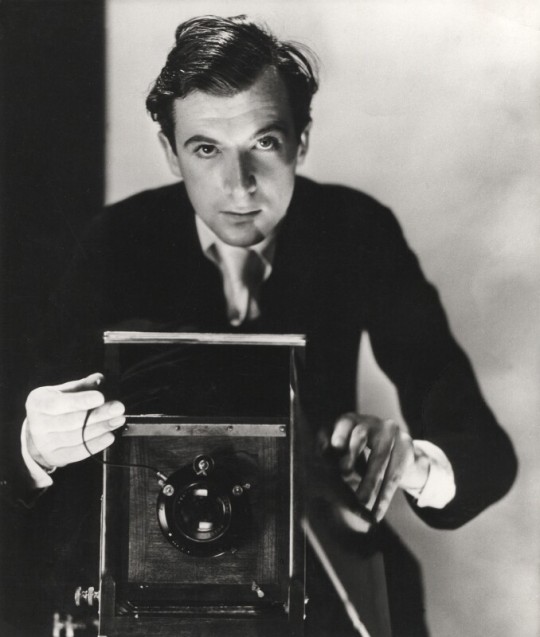 Cecil Beaton by Cecil Beaton, c1930
Cecil Beaton attended the ceremony, along with 8,000 other guests. He sat in a balcony close to the pipes of the great organ, recording his impression of the glorious pageant in animated prose and black ink sketches. After the ceremony he returned to the Palace to make final preparations for the official portrait sitting. †
Below are other variations of the same photo session and various tinted photos.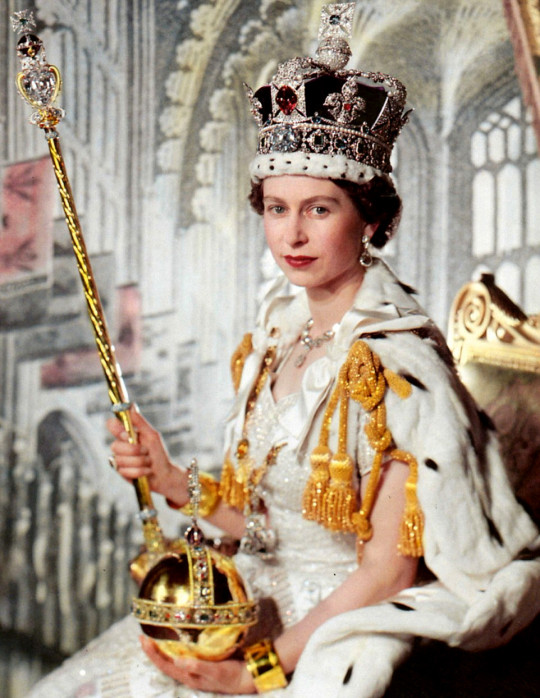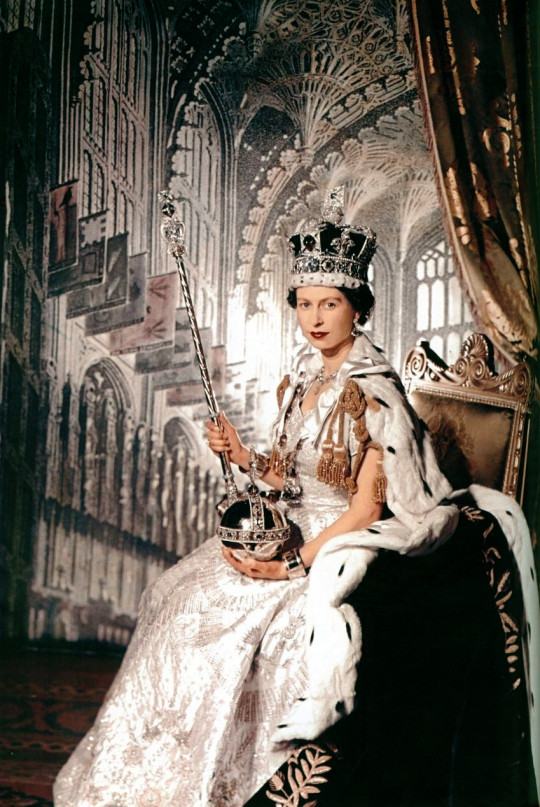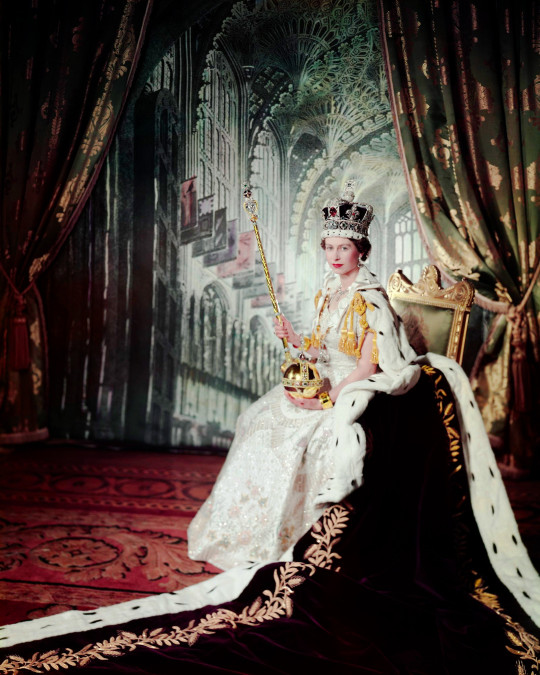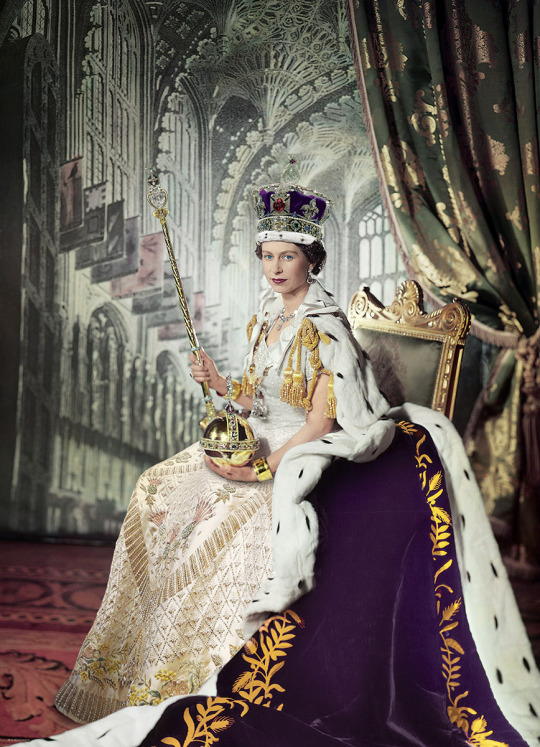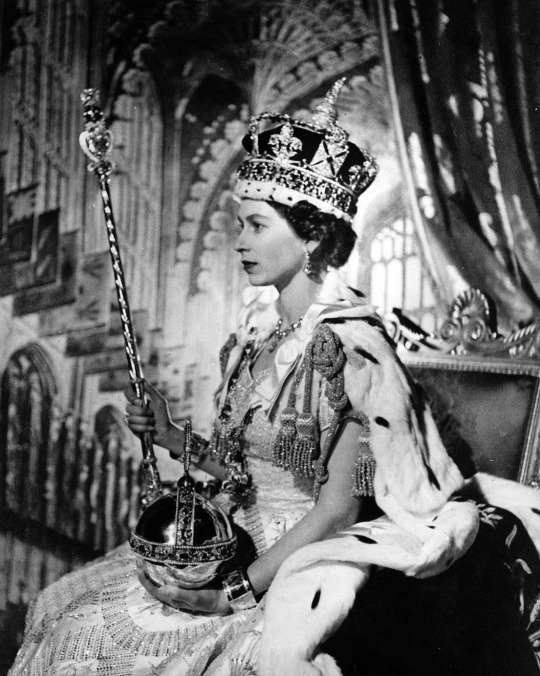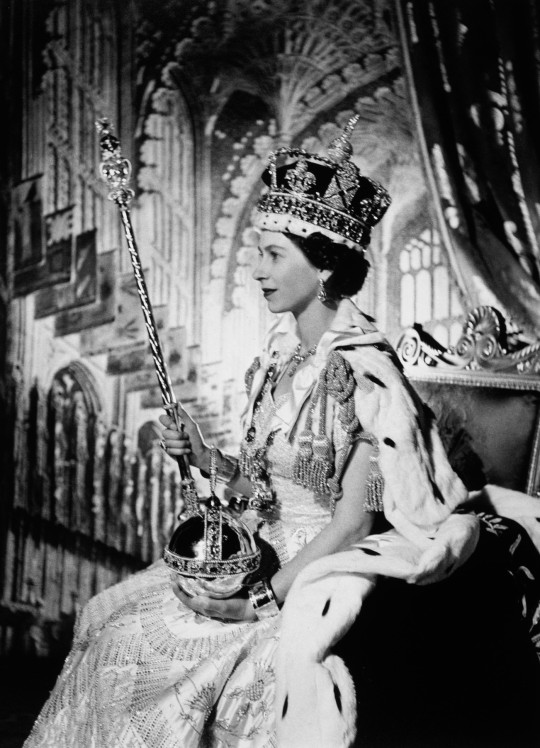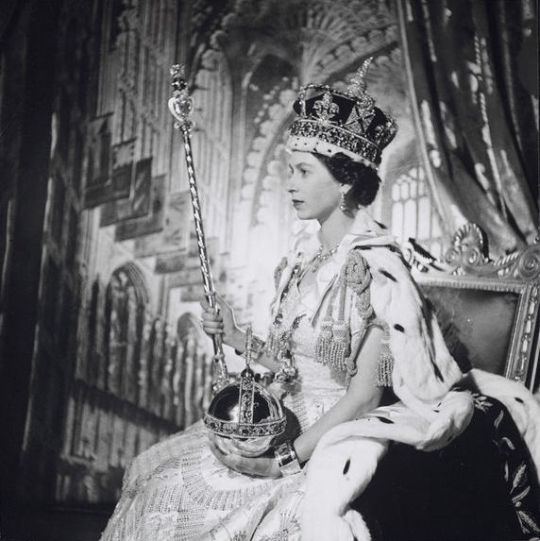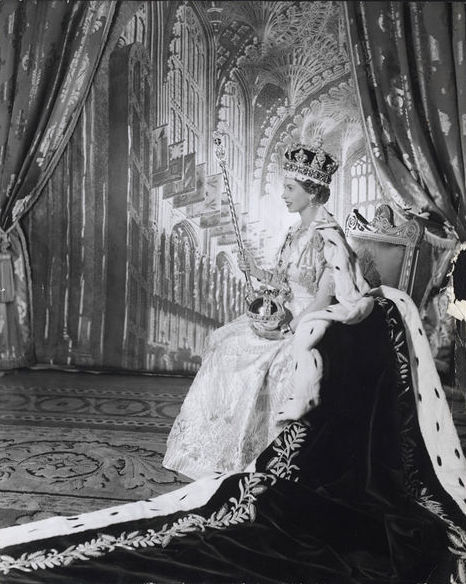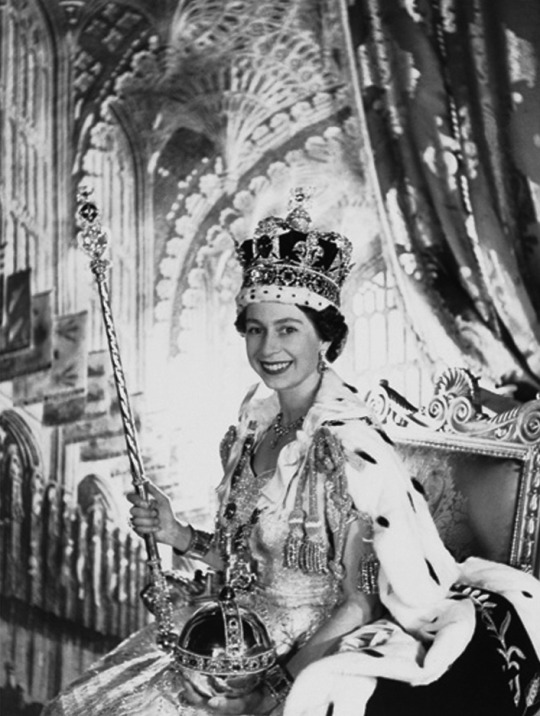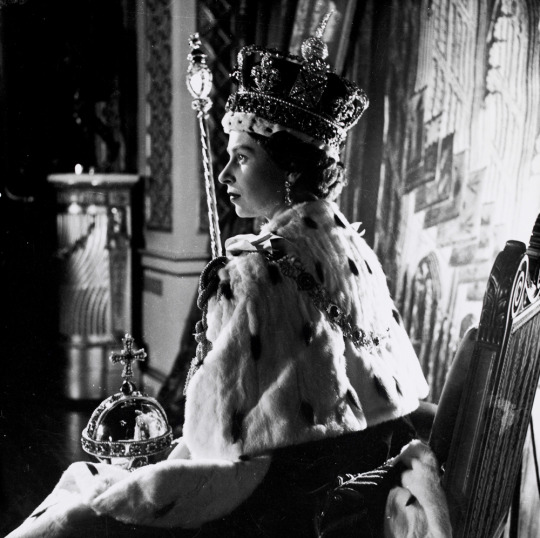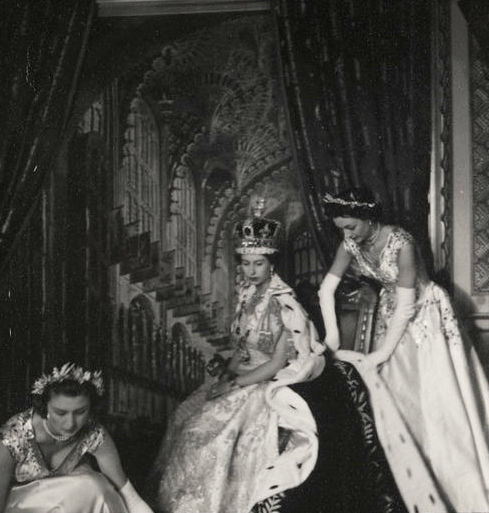 Queen Elizabeth's Ladies in Waiting preparing her clothing for the photograph.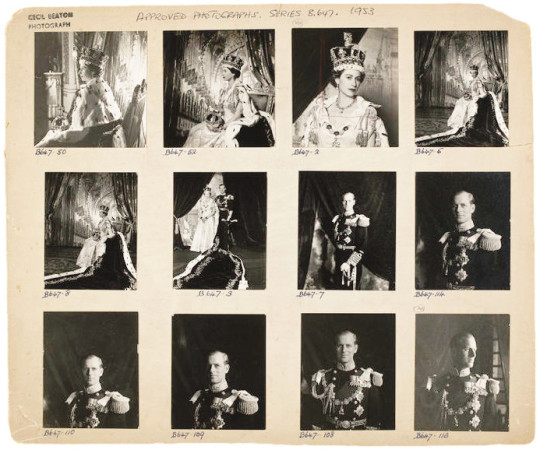 A contact sheet of final and edited proofs of the Coronation Day. 
† The lady in waiting website.