The intention is to lead the spectators eye over the canvas surface by an intentional redistribution of the tones and colours of nature and into the picture by the same means plus a reorganisation of the main planes of nature. But that of course is any serious painters job. ‡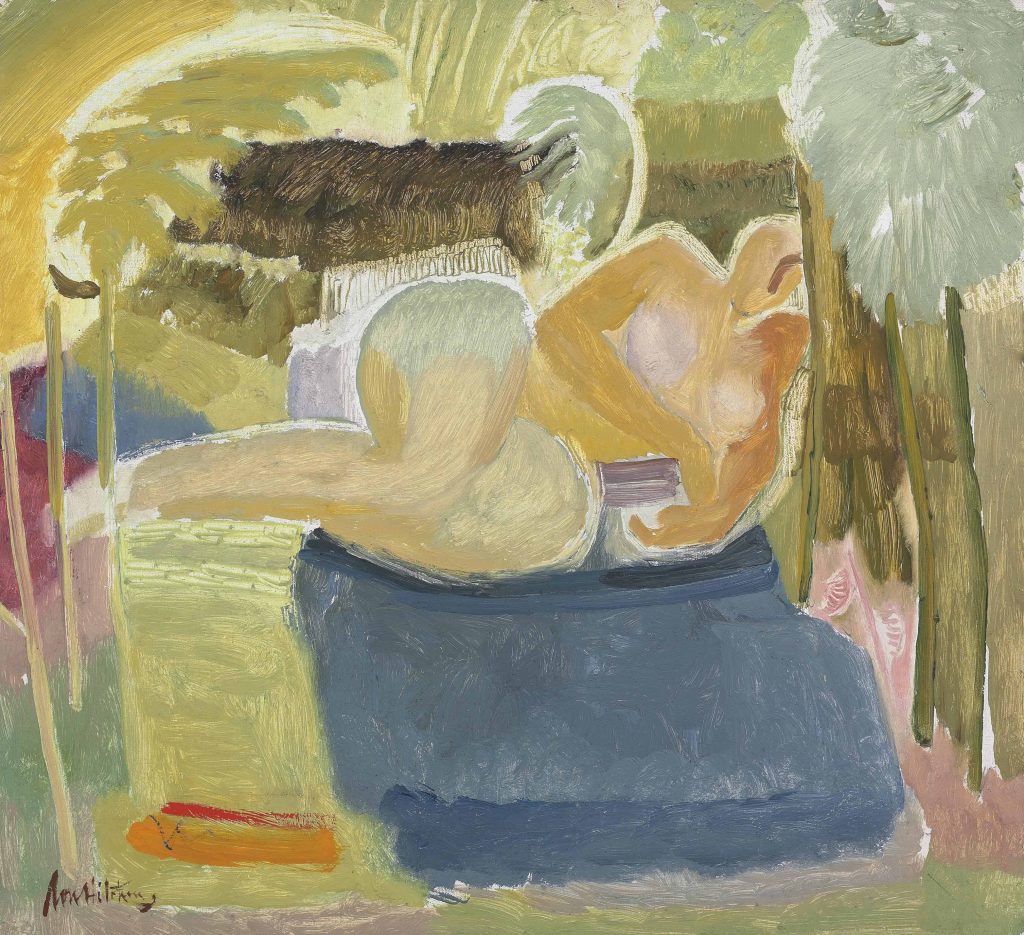 Ivon Hitchens – Sizewell Figure among Bracken, 1935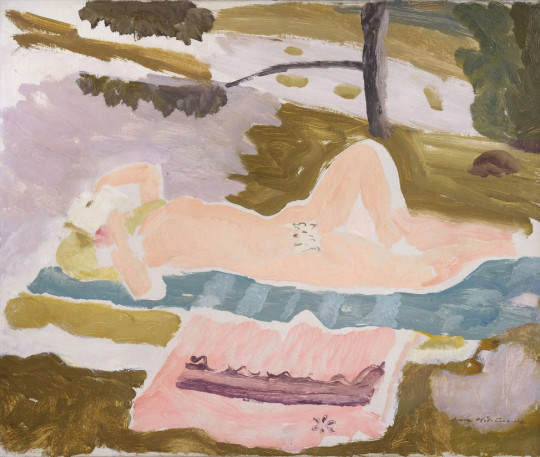 Ivon Hitchens – Sleeping Figure with Book – Sizewell, 1934
When most people talk to me of Sizewell in Suffolk they either think of the nuclear power plant or of Maggi Hambling. But many artists used this sleepy town as a place to paint from. Walter Batley painted the coast and lanes of Sizewell and Dunwich. John Barlow Wood painted the fields and views of the rivers in watercolour. Then in the 1930s Ivon Hitchens rented himself a cottage as an escape from London.
Hitchens was born in London in 1893. His father was the portrait painter Alfred Hitchens. Ivon studied first at St John's Wood Art School in 1911 and then the Royal Academy Schools from 1911-12, again from 1914-16 and finally 1918-19. Hitchens was elected a member of the Ben Nicholson vision of the Seven and Five Society in 1920, exhibiting in all its exhibitions until 1935. Hitchens also exhibited with the London Artists' Association, the London Group, and the Society of Mural Painters. After leaving Suffolk his final move was to West Sussex in 1940 after his Hampstead studio was bombed in the Blitz.
During his time at Sizewell on the Suffolk coast he painted various landscape paintings. Some of these came with paintings of his new wife Mary (Mollie) Cranford Coates.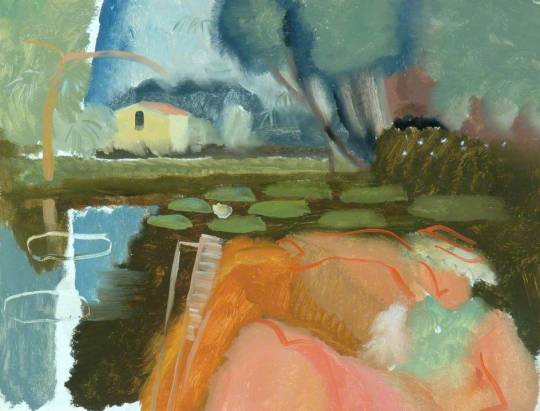 Ivon Hitchens – River Scene at Holbrook and Molly in a Boat, 1938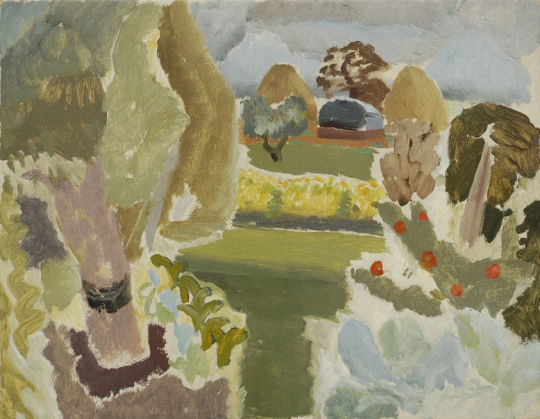 Ivon Hitchens – Haystacks – Suffolk, 1933 
He painted views of the Stour Valley whilst staying with artists Ida and Blair Hughes-Stanton at either Higham – Stratford St Mary near Dedham.
He married at Hove, Sussex in 1935, Mary Cranford Coates and honeymooned at Sizewell. Towards the close of the 1930s, when Hitchens had ended a brief flirtation with abstractism, painting 'Holbrook Pools' to the south of Ipswich and a 'Path Through the Wood' during his stays on the Shotley Peninsula that his Suffolk stays ended.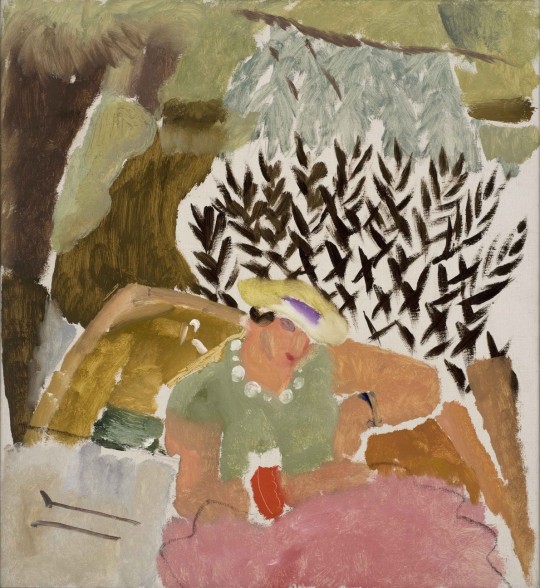 Ivon Hitchens – Boating Suffolk, Betty Bedford, 1934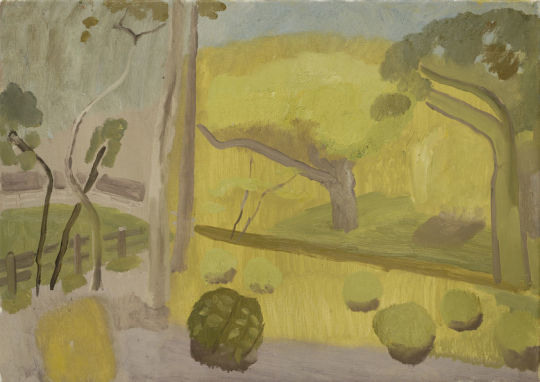 Ivon Hitchens – View from a Suffolk Garden, 1934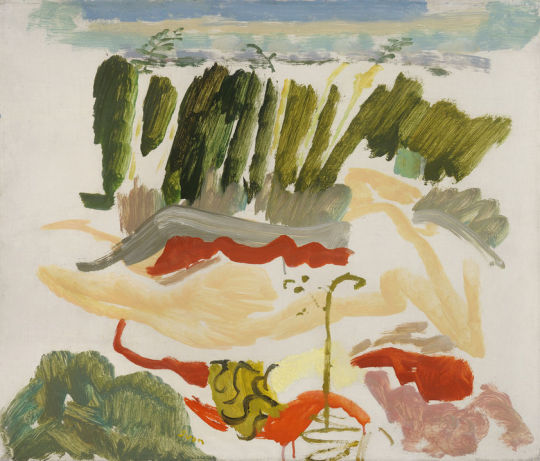 Ivon Hitchens – Nude, Sizewell, 1935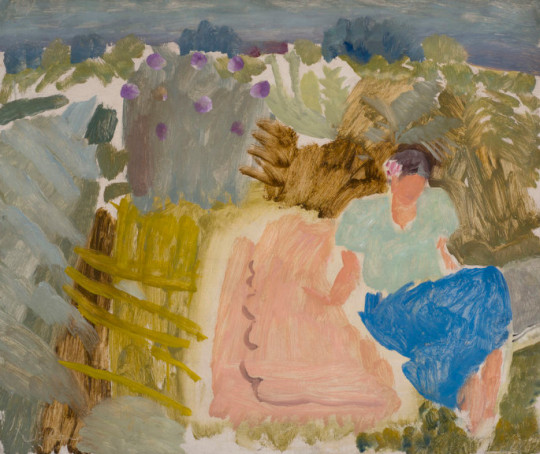 Ivon Hitchens – Girl on a Pink Rug, Suffolk, 1935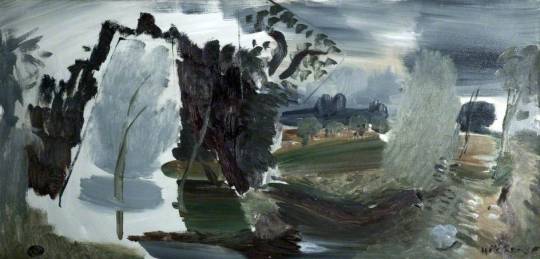 Ivon Hitchens – Landscape in Essex, 1945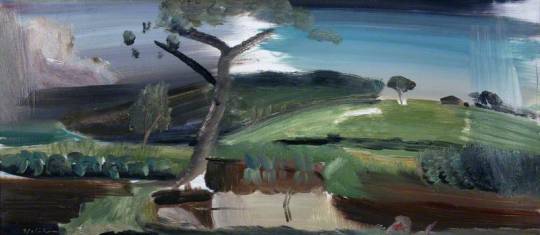 Ivon Hitchens – Essex River and Greenhill, 1946
She had been invited down to Suffolk to stay for the weekend with Ivon Hitchens, who had rented a cottage on the beach at Sizewell (before the days of nuclear energy); he wanted to make some drawings of her. John Piper, who was already a friend of Hitchens, although ten years his junior, was already staying there, and he came to meet her off the train at Saxmundham. †
The quote above may be at odds with an account it was Leiston station Piper picked her up from. Pedantic, but I can't find a definitive source. Below is a painting of a balcony in Cambridge, the house of his friend Jack Murray.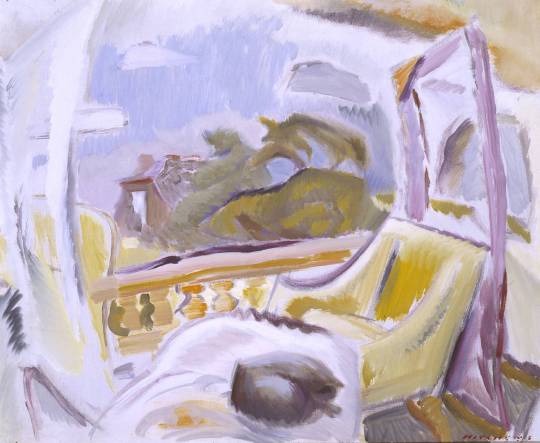 Ivon Hitchens – Balcony at Cambridge, 1929
Ivon's son is a painter too, John Hitchens. John's son is also an artist – Simon Hitchens.
† June Osborne – John Piper and Stained Glass, 1997 p36
‡ Ivon Hitchens to John Maynard Keynes, 27th Nov 1940