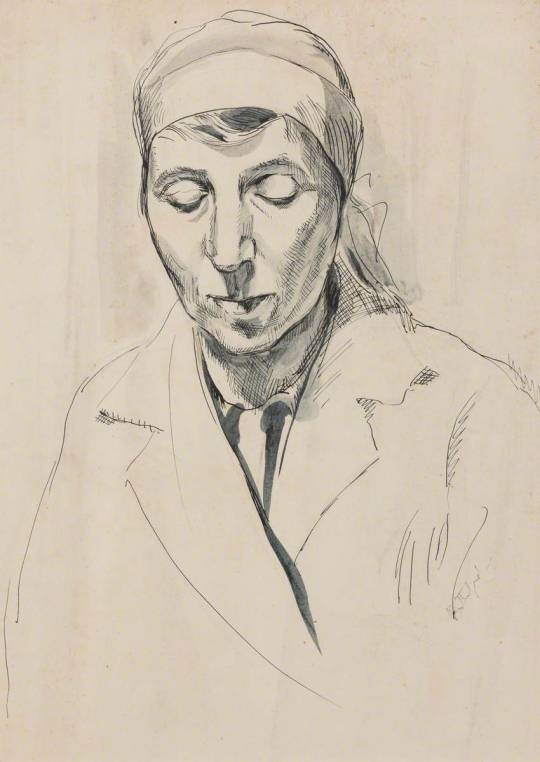 Rosemary Ellen Rutherford, was an artist and designer of stained glass windows. She was born in Kings Norton, Worcester in 1912. Her father was Revd John Finlay Rutherford.  She studied at the Slade School of Fine Art and in 1939 she became an artist and part-time teacher at St Cedds School, Chelmsford, living at The Vicarage, Broomfield, Chelmsford with her parents.
She also was a student of painting with Cedric Morris at Benton End, Hadleigh, Suffolk. Rutherford was among the earliest students joining the East Anglian School of Painting and Drawing in 1939 at the age of seventeen. Many of her oil paintings have the colour tone and brushwork similar to Cedric Morris.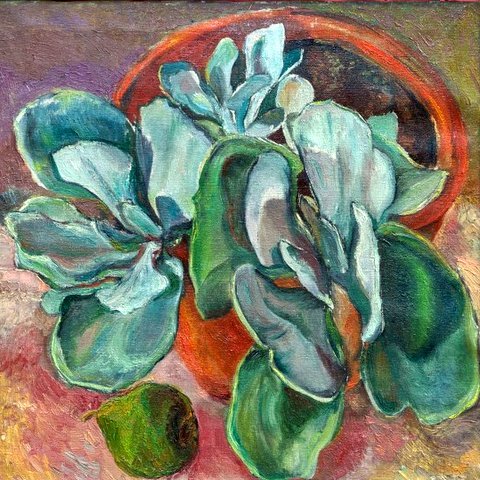 On the outbreak of the Second World War, Rosemary joined the Red Cross as a volunteer when she performed a variety of jobs, including driving a mobile canteen round gun batteries on the east coast and working as a nurse in hospitals and convalescent homes for servicemen.
She was given permission by the War Artists Advisory Committee (W.A.A.C) to record her work artistically. Many of the works of the time are simple line drawings with watercolour made on the spot, I haven't seen any other examples of them having been worked into oil paintings after. Despite this she is principally known as a stained glass artist.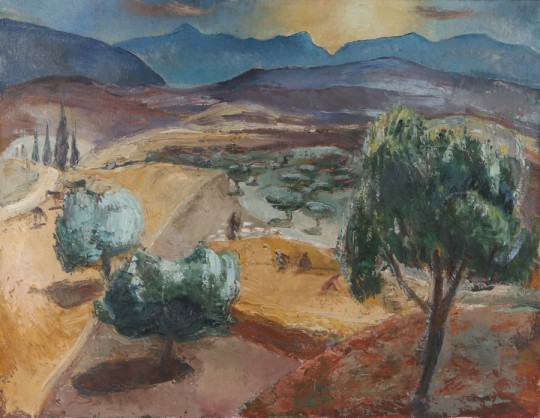 Her work is in the Suffolk churches at Boxford, Walsham le Willows and in Hinderclay, where her brother, John Allarton Edge Rutherford (1910-2005), was the incumbent, she also completed stained glass windows in several Essex churches and as distant as West Heslerton All Saints, Yorkshire in 1964. She was of The Priory, Walsham le Willows, when she died at Lambeth, London on 20 June 1972.