Before and After Great Bardfield: The Autobiography of Lucie Aldridge
Once considered lost, the forthcoming autobiography of Lucie Aldridge is released in the Summer of 2020. It covers her childhood in rural Cambridge at the end of the nineteenth century, her sisters, the Suffragette movement, her first marriage during WWI, and her life in London. That 'London' life was a release from the conventions of her childhood. She notes the famous parties of Cedric Morris and the Bright Young Things; meeting John Aldridge and finding herself in Majorca with Robert Graves and Laura Riding. There are too many people to list.
Following the success of Long Live Great Bardfield, The autobiography of Tirzah Garwood, Lucie's book is a autobiography comes with a postscript by Inexpensive Progress detailing frankly the life and trials Lucie would go on to have in that Essex village.
If anyone has ever met Lucie, has any information on her, or her work (paintings and rugs) do please let me know at frozenocean18@hotmail.com but time is short!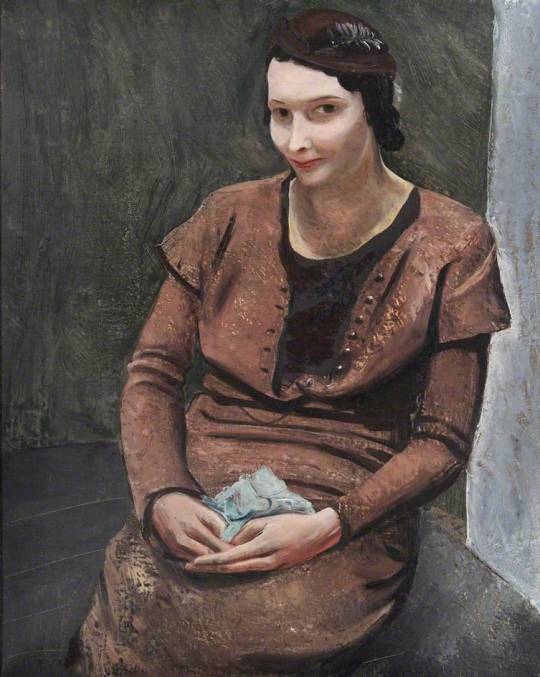 Lucie by John Aldridge, 1930 (Leamington Spa Art Gallery & Museum)