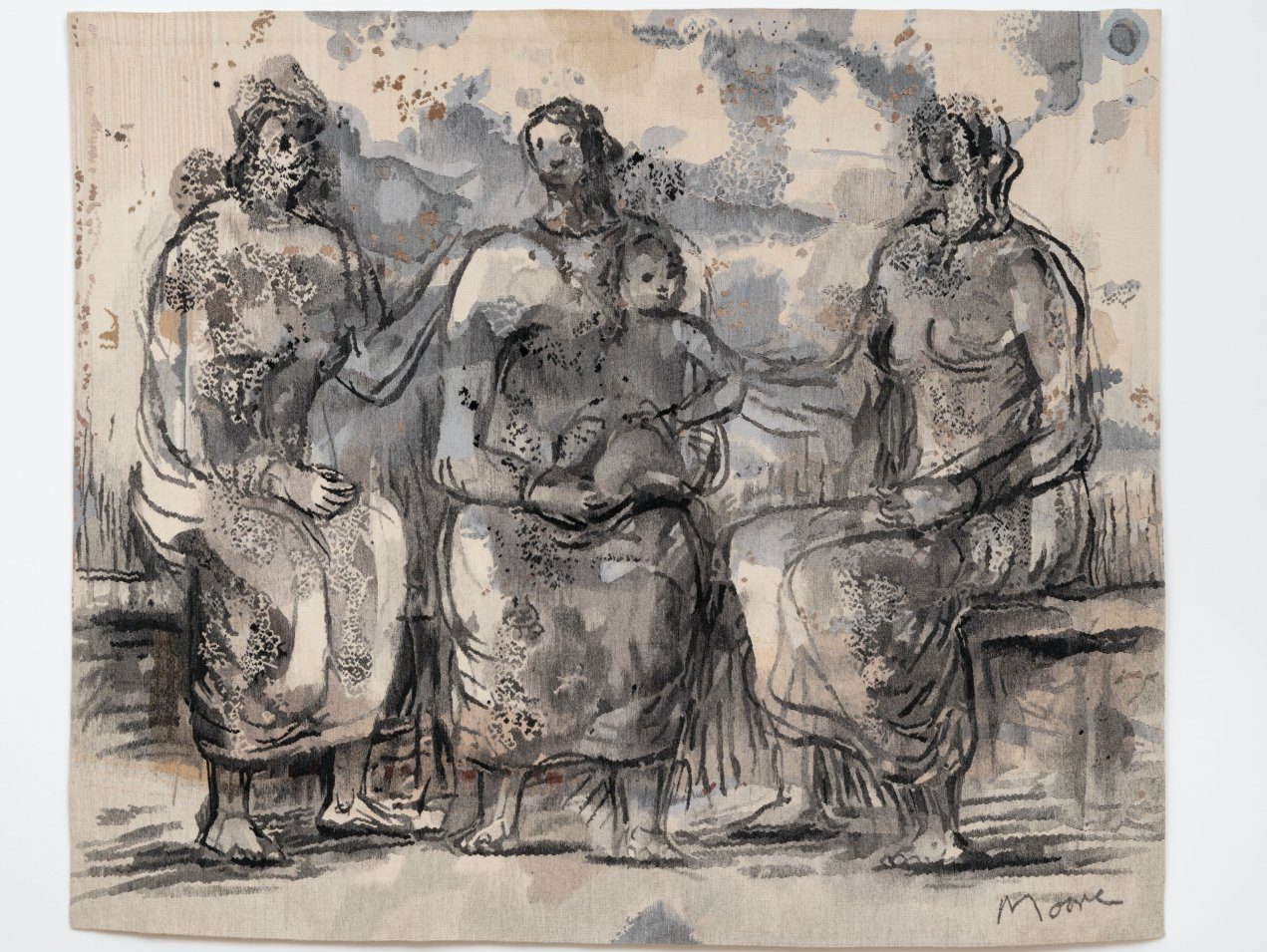 Henry Moore's daughter Mary was visiting an exhibition of tapestries of young weavers from West Dean, thought their revival of the craft was worthwhile and and convinced her father to work with them. Moore authorized a series of tapestries based on his drawings. He pick the horse and rider below, because he thought his grandson would enjoy the design with a horse and so other children might as well.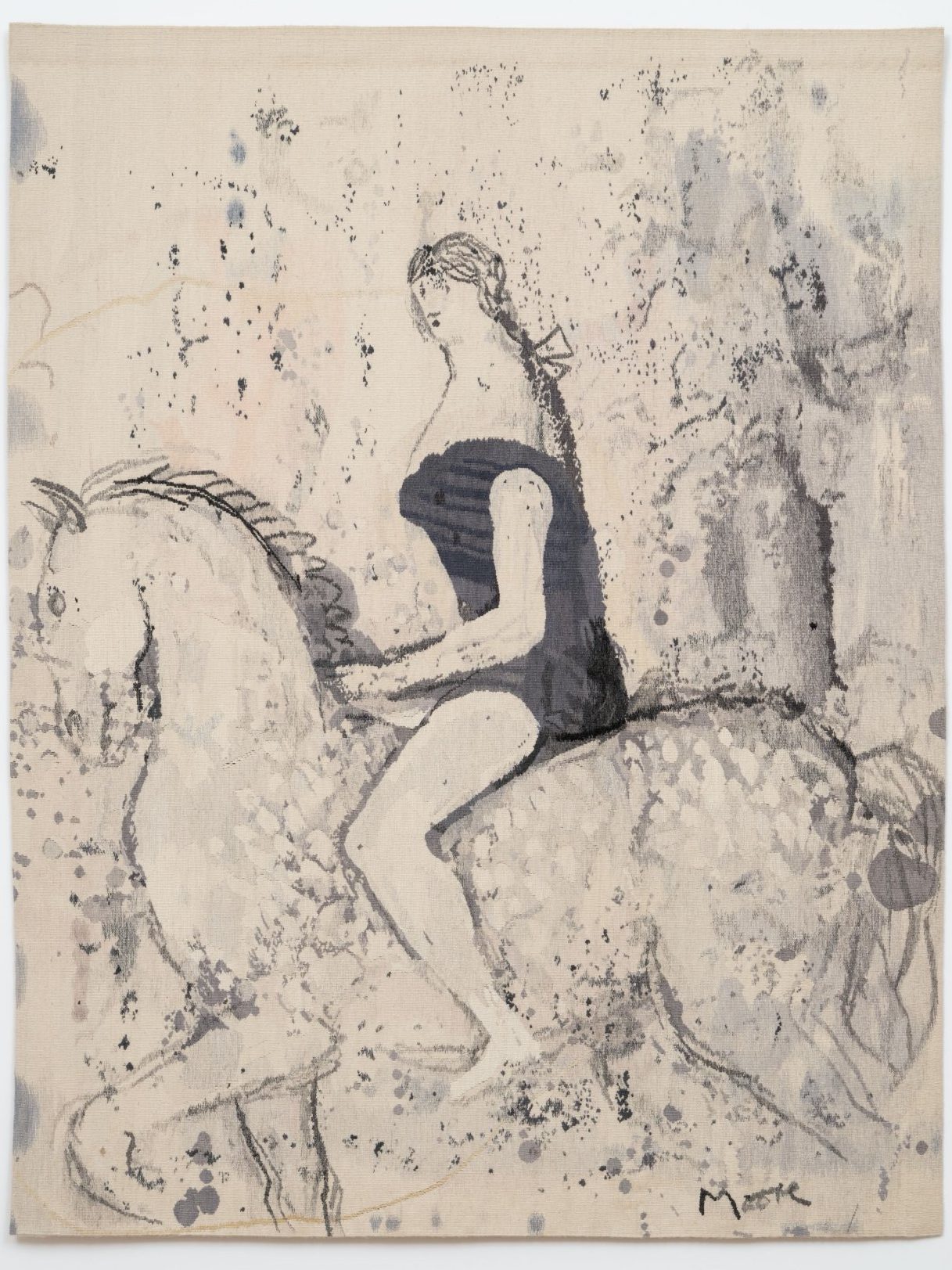 The Henry Moore Foundation have issued 23 works between 1976 – 1987. Moore was not a stranger to this type of design, having been inspired by his friend Zika Ascher to design repeating patterns for textiles in 1943, Moore was commissioned by David Whitehead Fabrics in the 1950s to make some designs. Though the process is different from screen printing to weaving, but it shows he had an idea for his work to be in a domestic setting.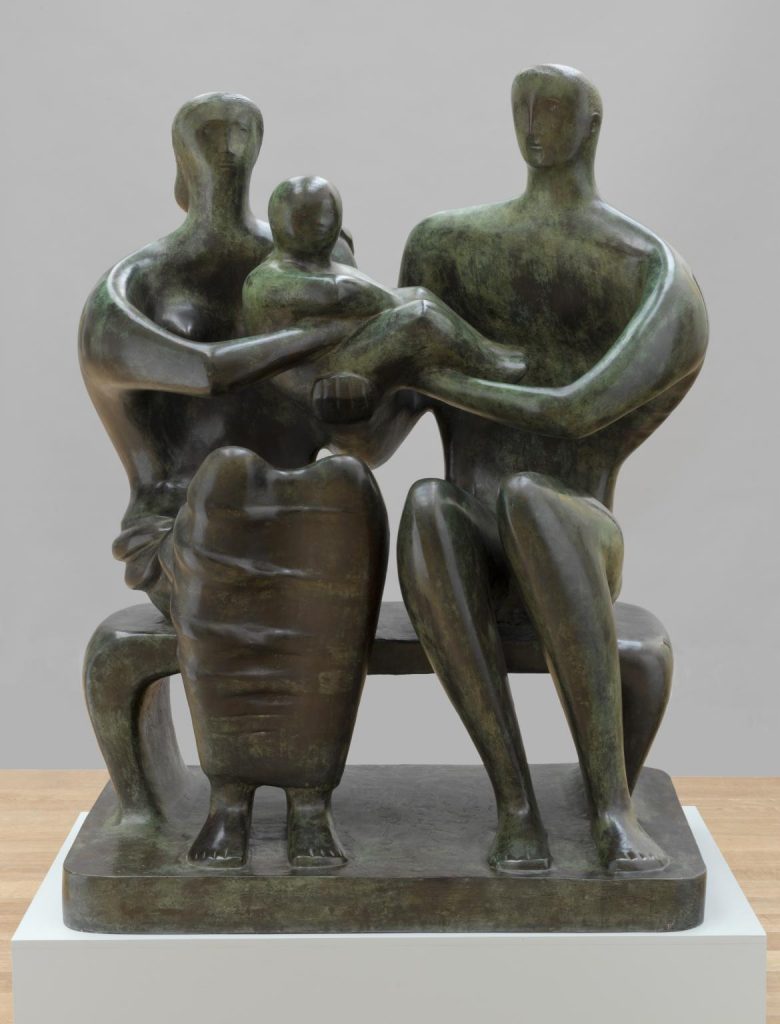 It is a similar reason of a domestic setting that many of the works are family groups. After the sculpture of the Family Group for the Barclay School in Hertfordshire (cast in 1950 but the original commision came in around 1938), Moore did countless drawings on the theme of children and parents. Maybe it was something he hoped would be universal and sell well.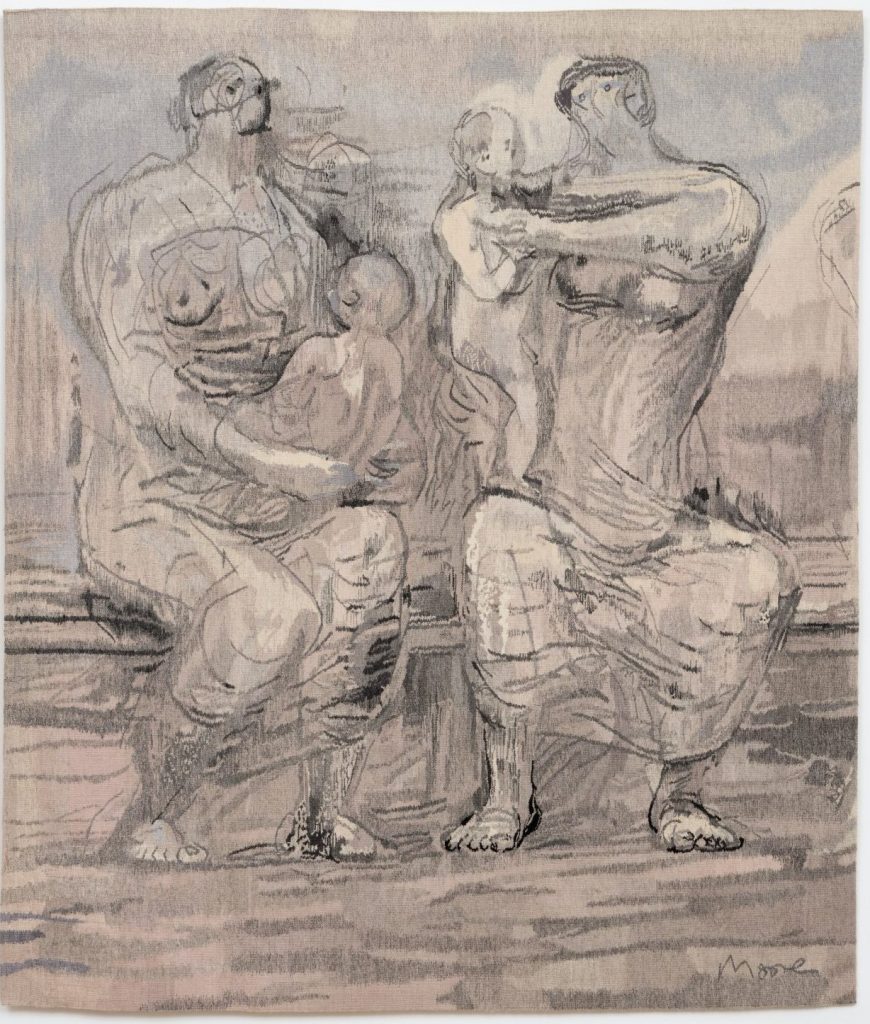 The technicality of these tapestry designs was down to the weavers, and in an interview they talk of how they wound two different colour tones together in one fiber, to blend the colours of Moores designs into something more fluid and less pixelated, as tapestries have the habit of becoming upclose.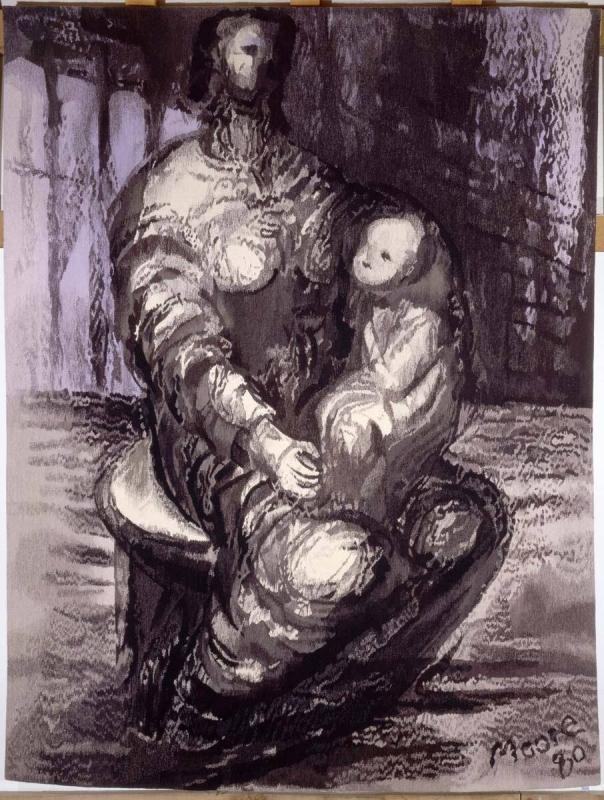 These works were made at the time when Tapestry was more unfashionable than it had been. It was a craft only the wealthy could afford and many of the works made by other artists for the Dovecot Studios at the Edinburgh Tapestry Company were expensive things at the time.