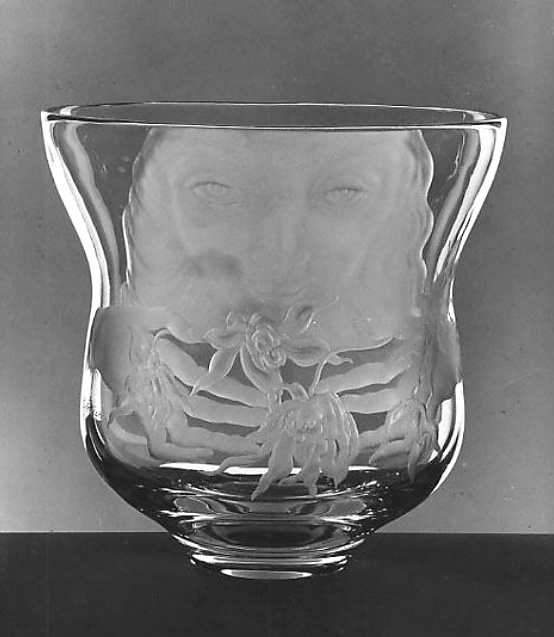 The American crystal glass company Steuben was set up in 1933 as a branch off of another company founded in 1903 by British glassmaker Frederick Carder. The Corning Glass company took over the company in 1918 and then Steuben was founded to be the high end department. The ethos of Steuben was hand blown and crafted design. Their companies design department was set up under the American sculpture Sidney Waugh who designed many of the shapes of vases but also engraved them too. Their headquarters and centre was the rather airport and modern looking Corning Glass Center, Corning, New York, pictured below.
Steuben wanted to push their wears on the British Market, so they went on a charm offensive, commissioning British artists to make designs for various pieces in their collection. These were then engraved and made up part of an exhibition at Park Lane House, 45 Park Lane, London, an exhibition centre throughout the 1950s. (Not the location of the Dorchester, as that is build on top of 25 Park Lane and the numbers were all changed in the 1960s)
The event ran from October 14-November 9, 1955, and had its own booklet printed by the Curwen Press of the history of the company and images of some of the designs. The whole event was designed to inspire the public, but most of all, shop chains to stock the companies domestic ranges of glasses and decanters (many of these would be custom orders as wedding list gifts, rather than items on the shop shelving, prêt à partir). Most of these companies will be ones only your mothers will recall, like, Debenhams, Binns, Peter Robinson, Dickins & Jones and other stores consigned to history.
Below are some of the designs by the British artists they engraved.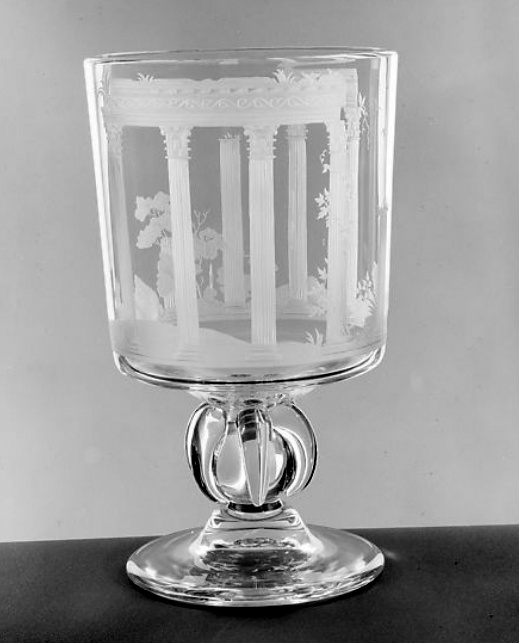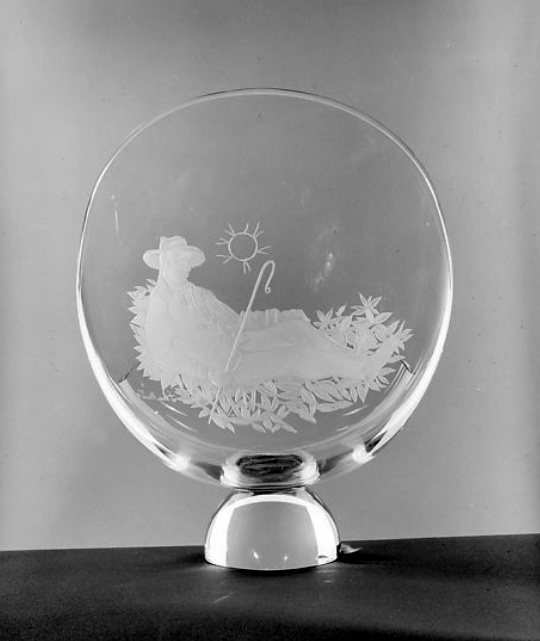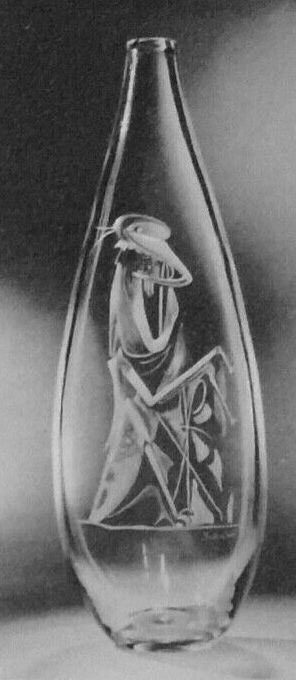 The engraved designs were likely one off and individual. This might be reflected in the prices that were rather steep for the time in 1954. Listed in American dollars the prices are: Muirhead Bone's Spanish Fountain $1200. Jacob Epstein's Orchids $2000. Duncan Grant's Summer $750. Graham Sutherland's Mantis $900.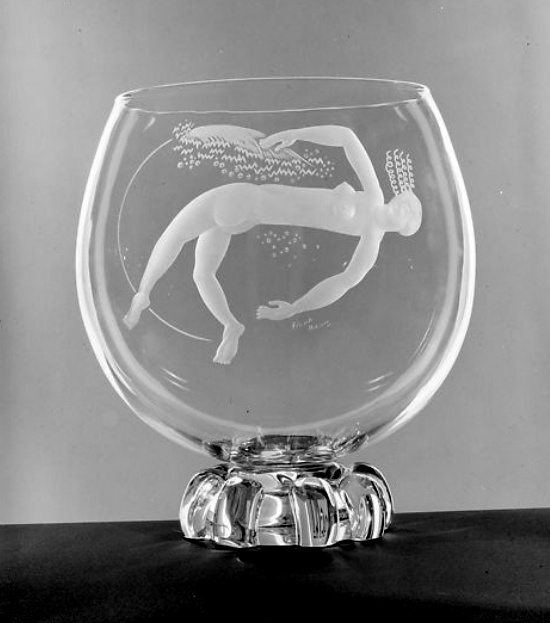 Many other artists listed in the exhibition booklet, but not depicted included: John Nash, John Piper, Matthew Smith, Reynolds Stone, Eric Gill, Leslie Durbin, Robin Darwin and Cecil Beaton.
As a bonus image, below is a vase by Matisse that was also included in the exhibition. This was part of a French collection of designs Steuben made in 1939. It was bought by the Louvre. Many of the unsold British designs were donated to the New York Museum of Modern Art.