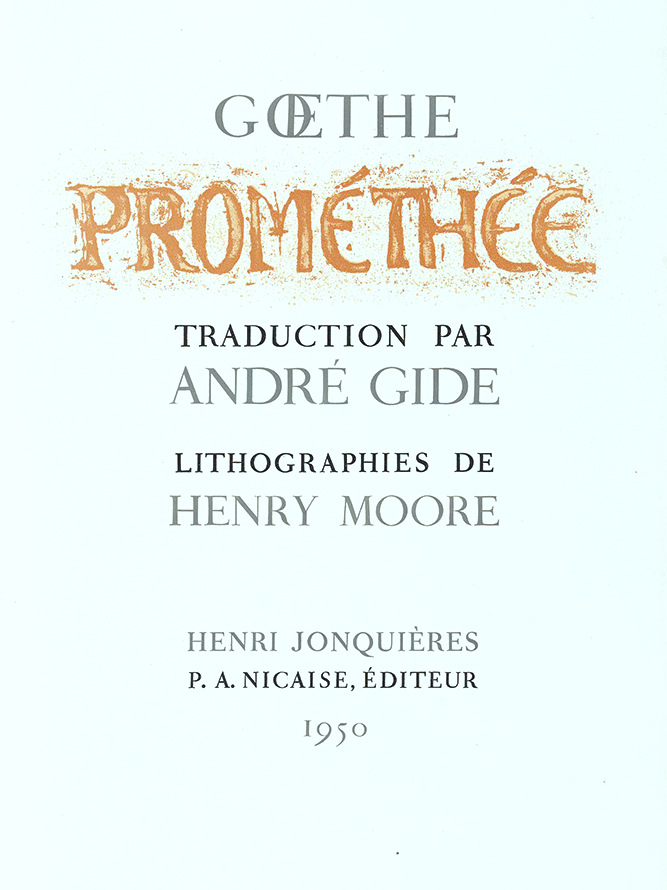 From 1948 to 1950 Henry Moore worked on illustrations for a new edition of Johann Wolfgang von Goethe's poem, Prometheus, published by Henri Jonquières in 1950. It features fifteen colour lithographs and the text translated into French by André Gide.
This is an interesting era for Henry Moore, having been recognised in the 30s as a tallent, his shelter drawings had been popular with the public and had been printed in journals and newspapers giving him access to a newer audience. Though this book as a signed and limited edition, it continues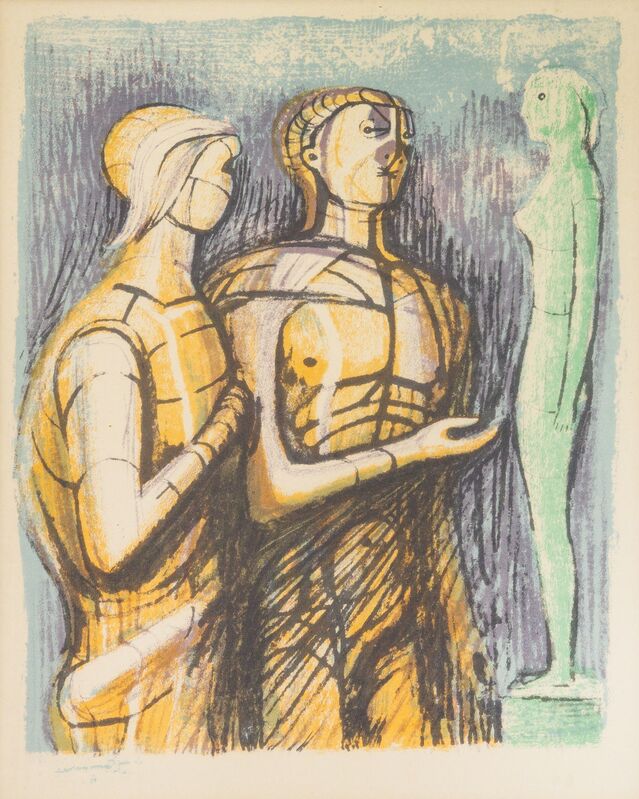 Cover thy sky, Zeus, With haze of clouds!
And practice, like boys,
who decapitate thistles, on oaks and mountains!
But I must leave my earth and my hut, which you did not build,
and my hearth, whose glow you envy me.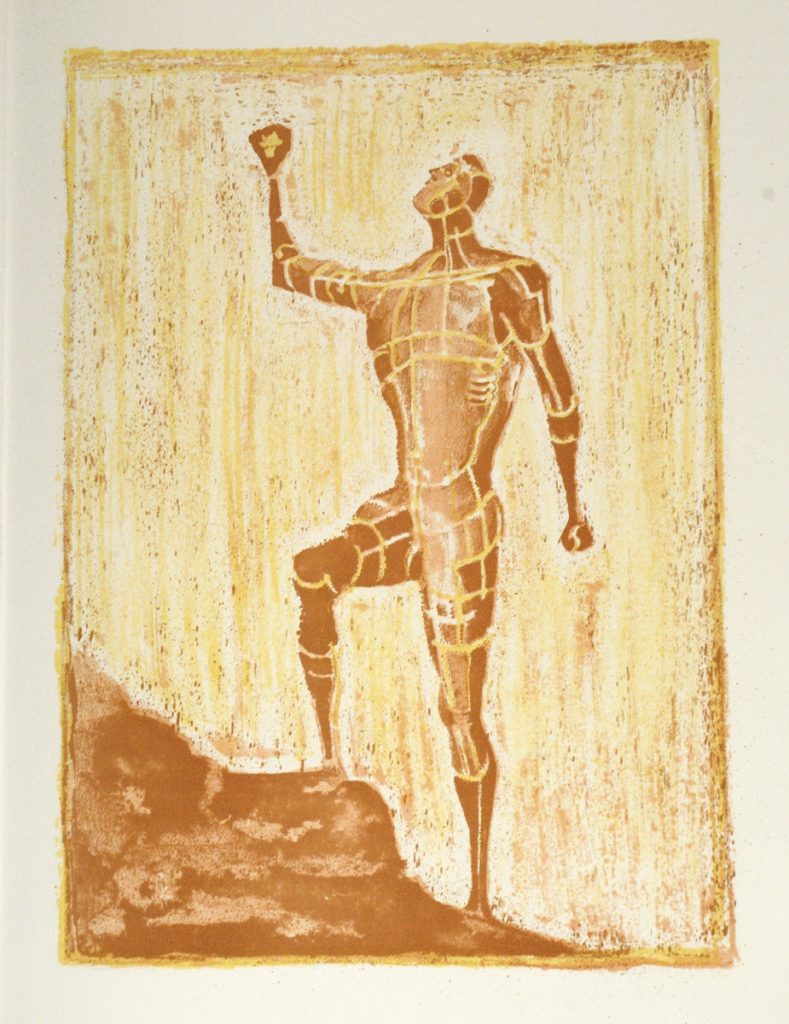 I know nothing poorer under the sun than you, gods.
You feed meagerly on sacrificial taxes and the breath of prayer,
Your Majesty, and starved, were not children and beggars or of hopeful fools.
Since I was a child, not knowing where to go,
my lost eyes turned to the sun,
as if there were an ear above it, to hear my lament,
a heart like mine, to take pity on the oppressed.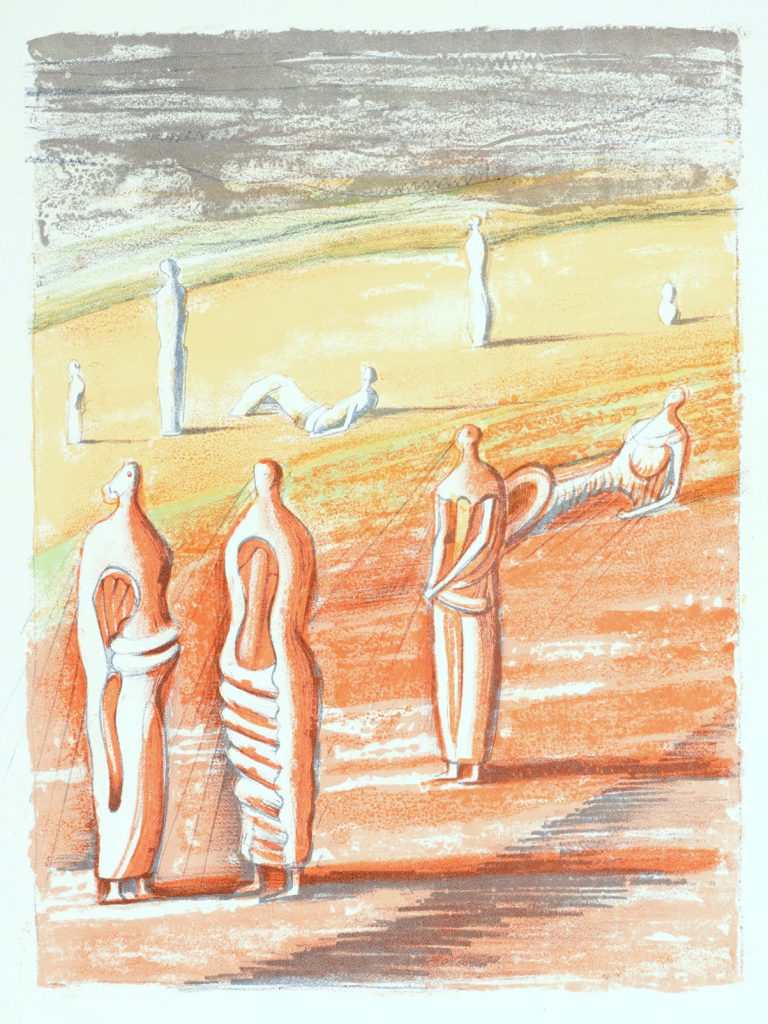 Who helped me against the arrogance of the Titans?
Who saved me from death, From slavery?
Haven't you done it all yourself, Holy glowing heart?
And you glowed, young and good,
deceived, thank you for the salvation of the sleeping one over there?
Did not forge me into a man?
Almighty time and eternal destiny,
my lords and yours?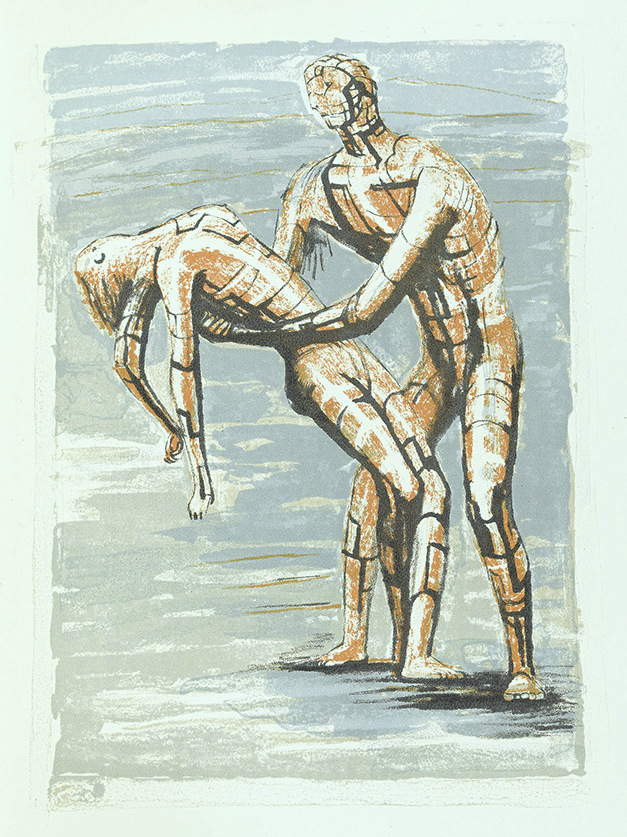 Did you think I should hate life, Flee in deserts,
Because not all boy-morning blossom dreams ripened?
Here I sit, forming people in my image,
A generation that is like me,
To suffer, to cry, to enjoy and to be happy,
And to ignore you, as I do!