The Midland Regional Group of Artists and Designers was founded by Evelyn Gibbs in 1943. Gibbs had studied at the Liverpool School of Art and at the Royal College of Art, before winning a Prix de Rome scholarship for engraving in 1929, with which she spent two years in Italy. Supporting herself by teaching at a school for handicapped children, she wrote a book (The Teaching of Art in Schools, 1937) on art teaching illustrated by her pupils, and then became a teacher-training lecturer at Goldsmiths College. When Goldsmiths was evacuated to Nottingham during World War II, Gibbs created the Midlands Group of Artists. After they had two exhibitions in a large empty building, they were able to move into a permanent gallery and a range of other activities supporting artists in the region.
The interest of Goldsmith's pupils locally would provide students with commissions. One of these was for a mural in St Martin's Church, Bilborough – This mural was completed and then covered over when the church was modernised in 1972, only to be discovered in 2009, cleaned in 2013 and funding provided for restoration soon after.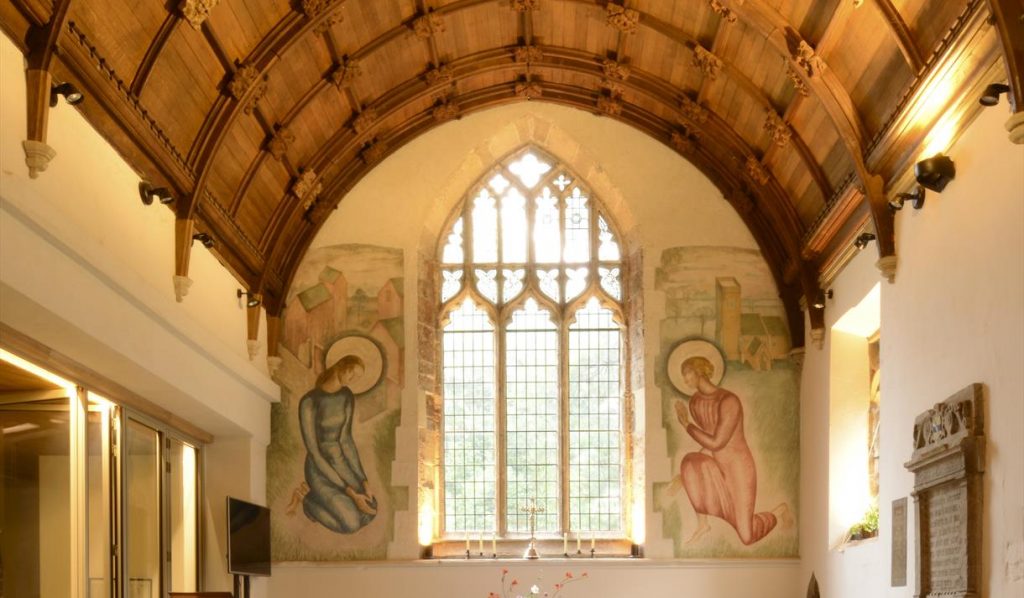 The first Chairman of the Midland Society was Hector McDonald Sutton, Principal of Mansfield School of Art and the main volume of members were from local art schools. The group became an affiliated member of the AIA in 1943 with the first exhibition with the AIA in Henry Barker's department store. By the 1950s they were partly sponsored by the Arts Council of Britain and got money from their Festival of Britain scheme for local communities.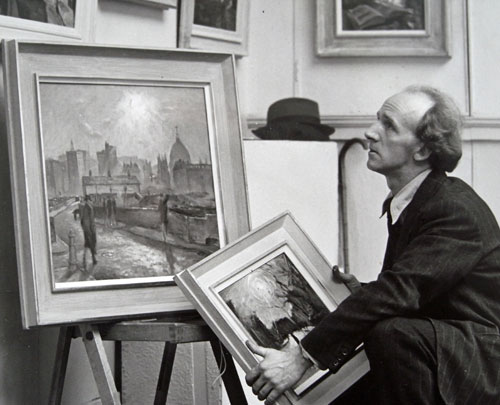 It was arguably the most significant organisation involved in the presentation of new art in Nottingham and its East Midland environs until its demise in 1987… Not only did local professional artists exhibit at a variety of locations within the city but fortunate attendees saw the works of international artists. … During the Group's heydey in the 1960's (now) world famous artists such as Roy Lichtenstein, Jackson Pollock, Andy Warhol, David Hockney, Gerhard Richter, Paula Rego, Bridget Riley, Robert Mapplethorpe and the already renowned Luis Buñuel, Salvador Dalí, Marcel Duchamp and Man Ray were shown.

Artist Biographies – The Midland Group.
After 1987 the Group became broader with theatre involved and rebranded itself as The Midland Group.