Born in Leytonstone, London he studied sculpture and art history at the South East Essex School of Art & Design. For over thirty years he divided his time between teaching in schools and colleges, working on art and design curriculum development and making sculpture, before retiring as a local education authority art adviser and inspector for art and design in 1997 to concentrate on making full time, when he had an exhibition at the Gordon Hepworth Fine Art (London and Exeter).
Gordon Hepworth exhibited a wide range of (mostly) Cornish based artists from Breon O'Casey, Clifford Fishwick, Peter Joyce and Graham Rich.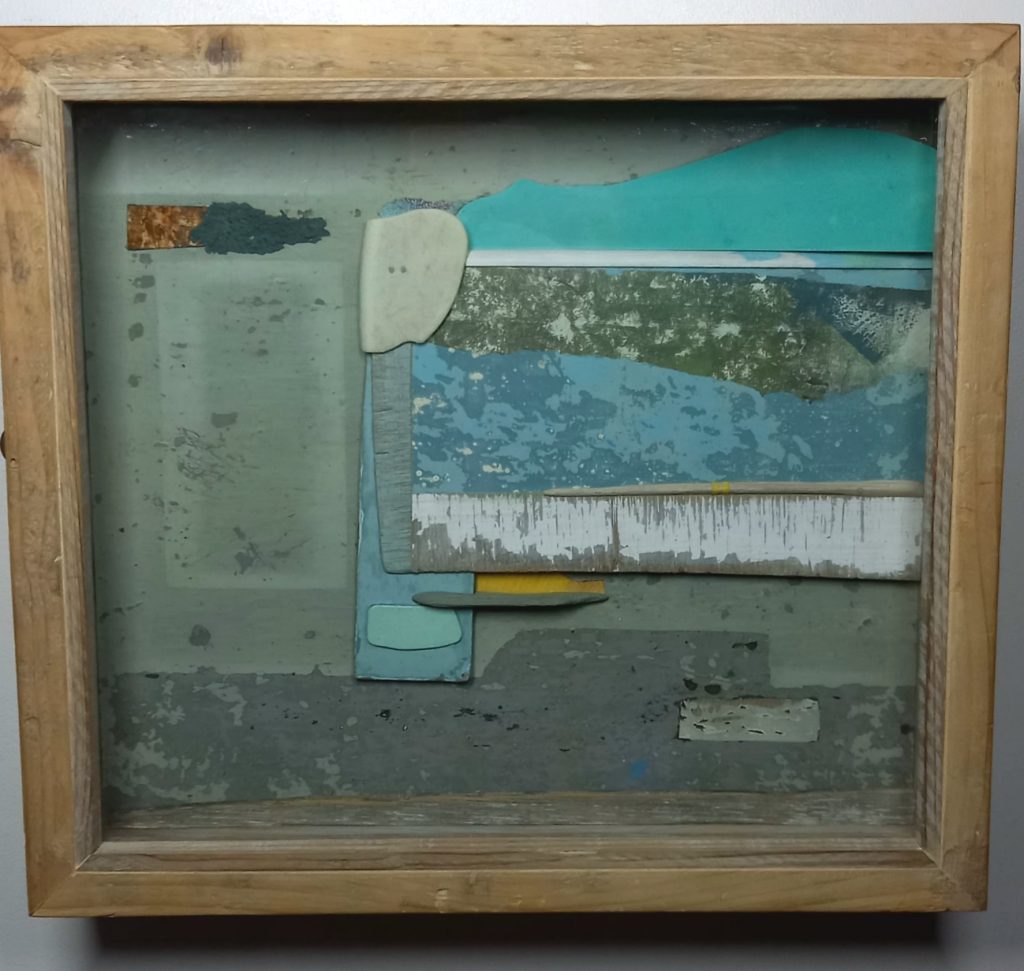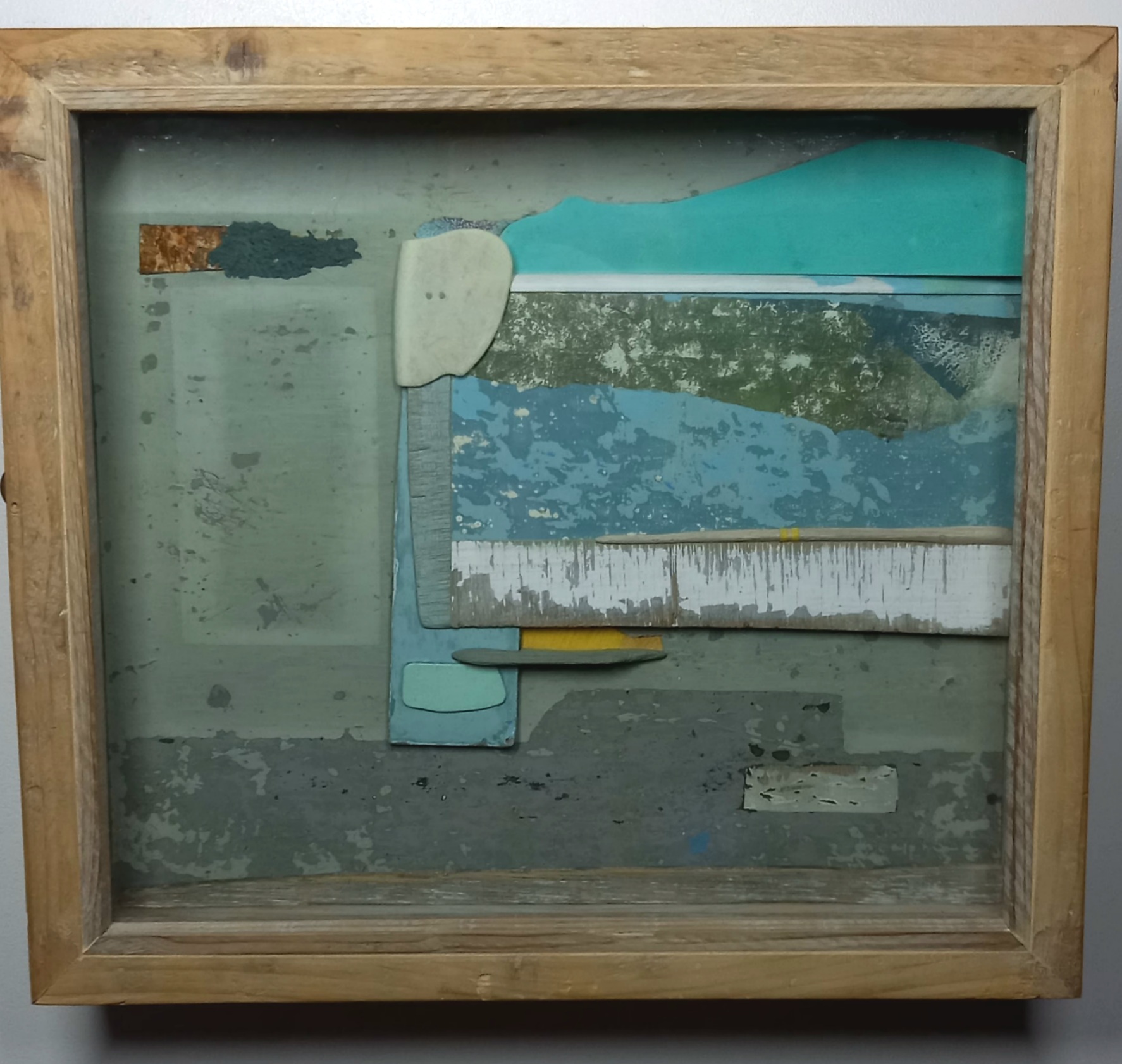 Geoff Bradford's constructions in boxes are beautifully crafted – created using 'objets trouve' – they are made up of fragments of materials which have a beautifully eroded quality. They are small works which invite you to look into them closely and discover the echoes of memory and atmosphere which are trapped within.

BBC Visual Art
Geoffrey has also exhibited with his wife Sarah. Though these days he has moved into photography.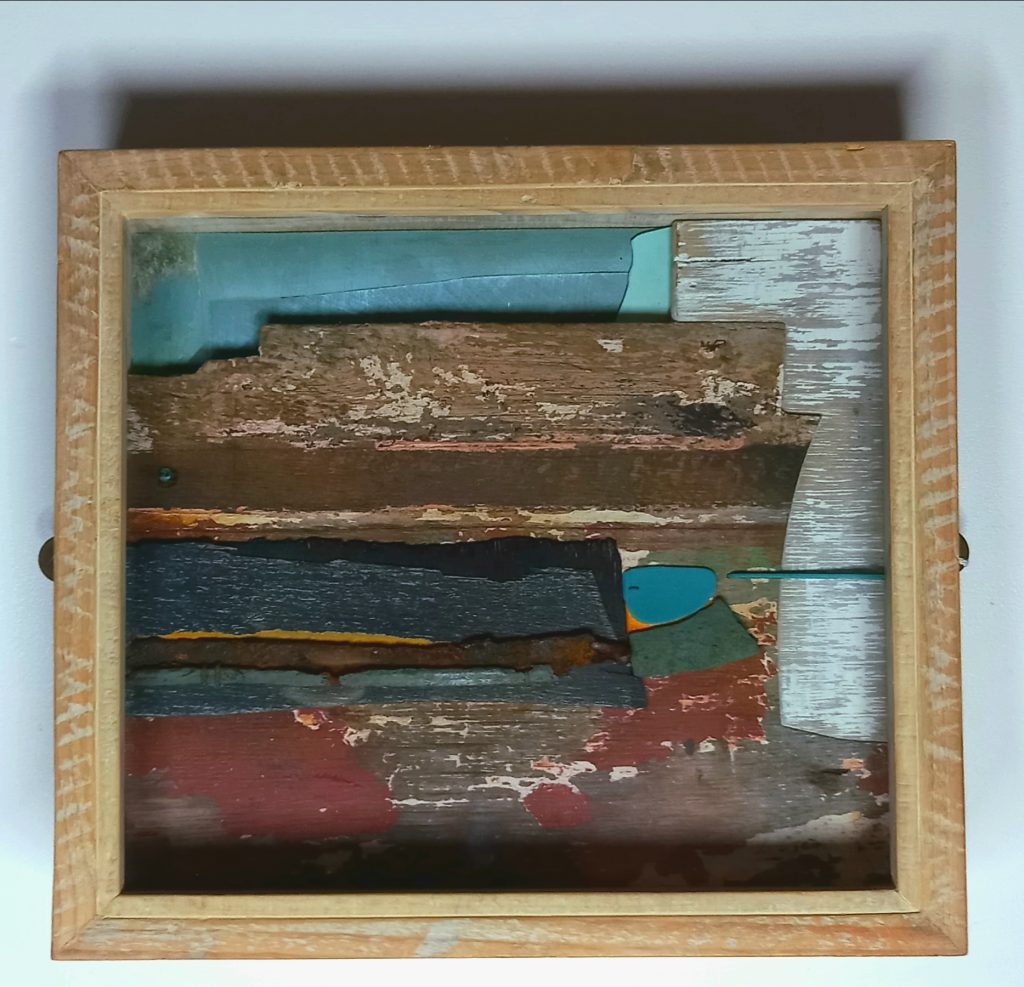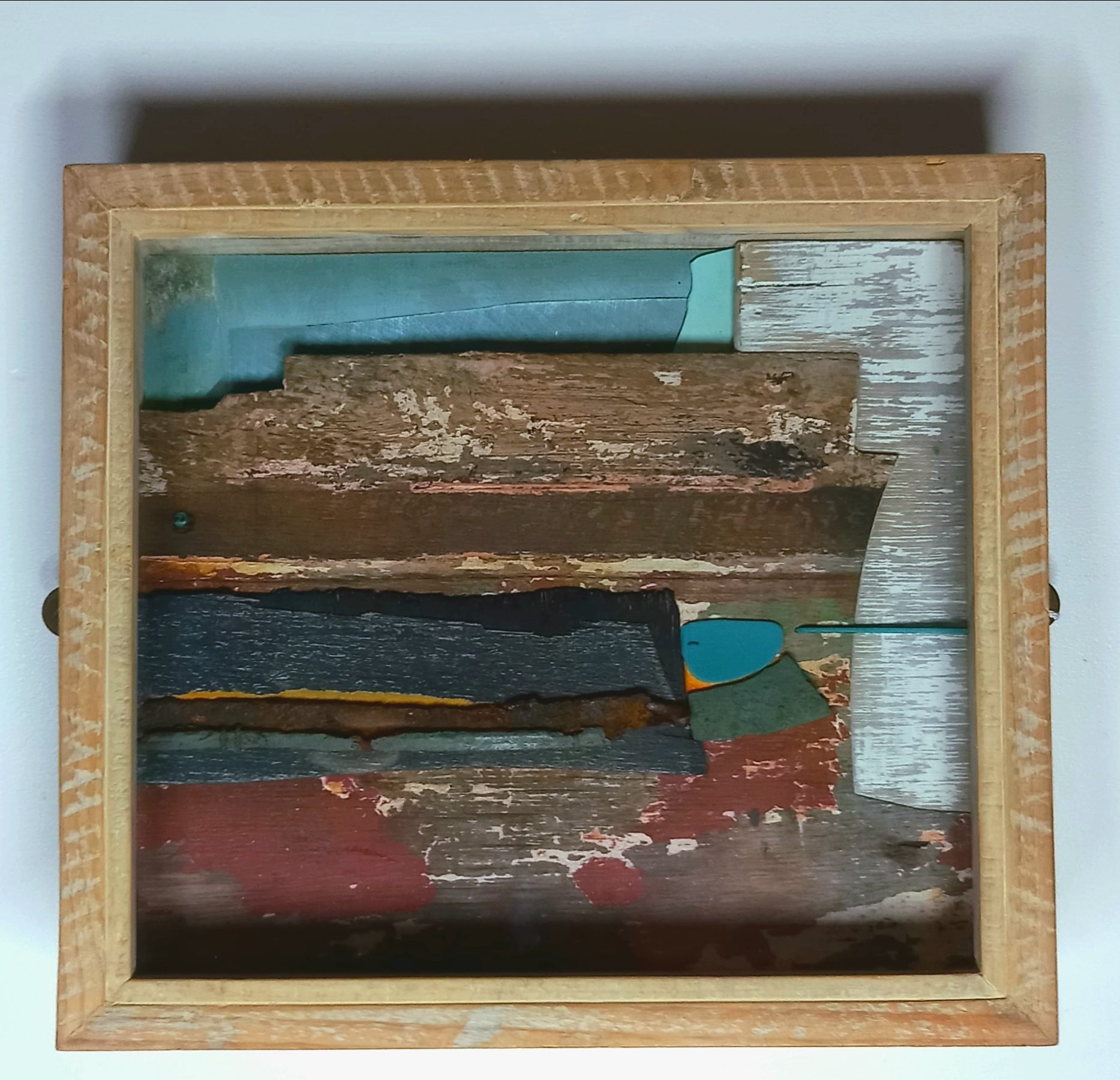 Geoffrey has also exhibited at the Open Eye Gallery (Edinburgh), New Millennium Gallery (St Ives) amongst others and has had several solo shows including The Newport Museum and Art Gallery, the Lund Gallery (Yorkshire) and Brecon Museum and is currently represented by a number of galleries in the North East and Scotland. He was a regular finalist in The National Eisteddfod and a 1994 prize-winner at the Tabernacle (MOMA) in Wales.