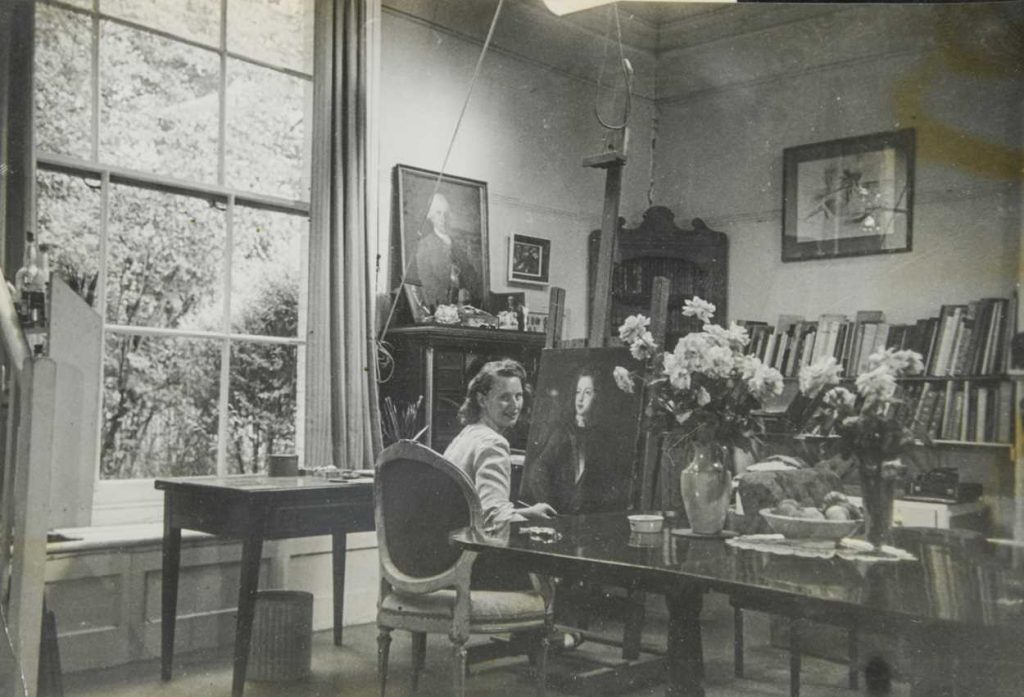 Gigi in her studio, restoring paintings.
This post was inspired by the buying of a book. It was the Contemporary Art Society 1949 annual review with the Chairman's report, accounts, recent acquisitions and plans, all rather dry, however… Inside was a membership card for Gigi Richter. Issued on October 20th, 1949 it was just before she married and became Gigi Crompton. She was a picture restorer and botanist. Friend of many artists including Henry Moore who designed her sister-in-law's grave.
Gigi Richter (1922-2020), christened Irmingard Emma Antonia, was the daughter of the American art historian, Dr George Martin Richter (1875-1942), and his wife, Amely, Baroness Zündt von Kentzingen from Munich. She was the godchild of Thomas Mann.
She went to school in England from 1929. She studied art in Berlin in 1936 and at Westminster Art School, London, 1938-9. She sheltered from the war in America working as an apprenticeship as a picture restorer under Sheldon Keck at the Brooklyn Museum, 1940-2, later working there as a laboratory assistant in 1944.
After the war she returned to Britain and then married David "Buzzy" Crompton in 1949 and at the suggestion of David's sister Catherine (lover of Graham Greene) they settled in Thriplow, Cambridgeshire, on part of Catherine and her husbands estate.
and she worked as a restorer for the London Gallery in Brook St in 1947. She cleaned Gwen John's Girl with a Cat for the Tate Gallery in 1947/8, and other works for the National Gallery. She then worked part-time as a freelance conservator at the Walker Art Gallery, Liverpool, 1958-62. She became interested in botany and was trained by her gardener, then going on to study and learn about local plants in Cambridgeshire.
In the 1960s the couple moved to Swaffham Bulbeck, Cambridgeshire. From 1972 until 1986 she was employed on the Eastern England Rare Plant survey and developed the methodology on which all subsequent rare plant surveys have been based. This led to further research into historical records, culminating in the Cambridgeshire Flora catalogue, published online. Her many papers included studies of the Devil's Dyke, Lakenheath Warren and Wicken Fen, in East Anglia.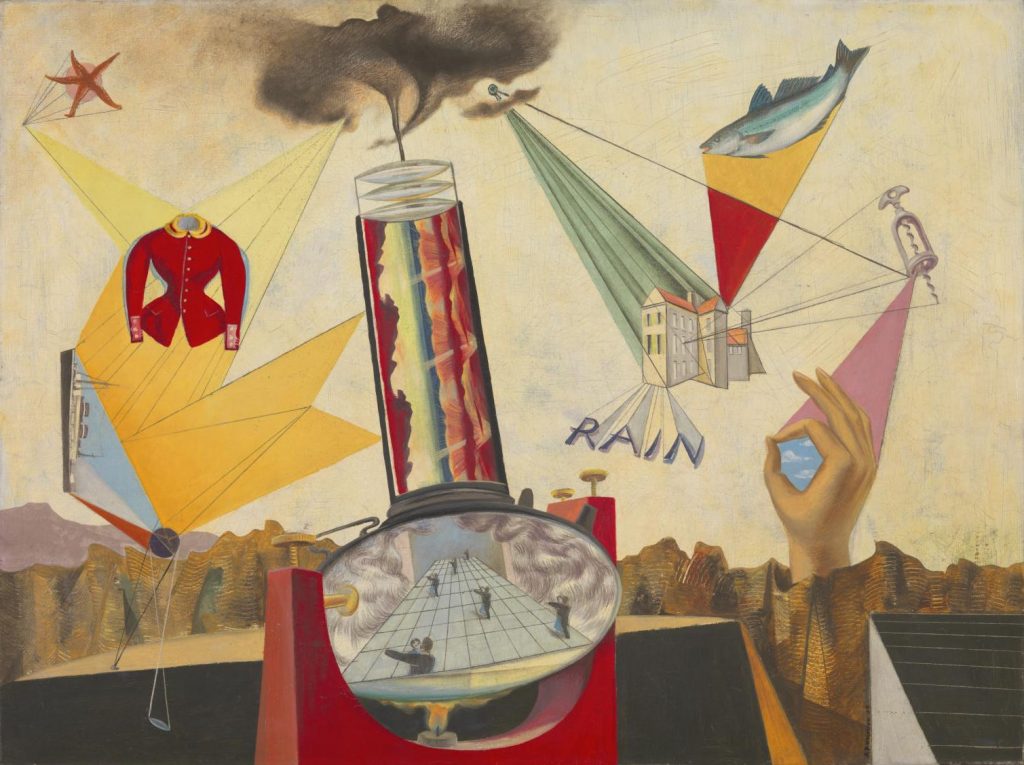 Roland Penrose – Le Grand Jour, 1938
Richter sold Roland Penrose's Le Grand Jour to the Tate in 1964 and gave the Fitzwilliam Museum Paul Klee's gouache 'Gartenkunst' in 2016, a present to her from Roland Penrose in 1945/6.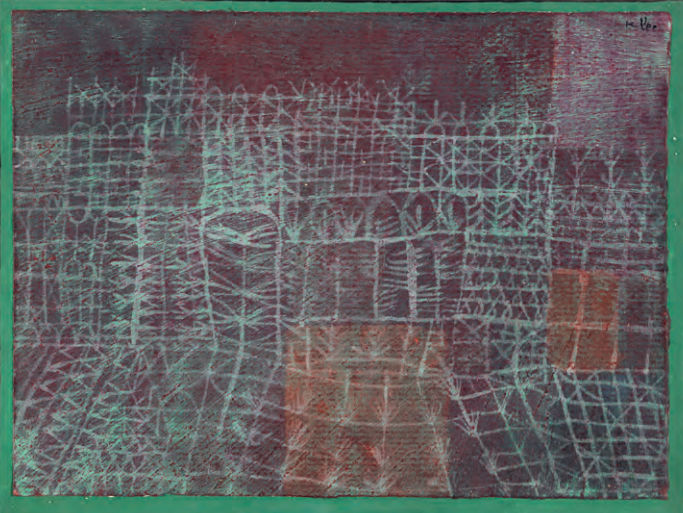 Paul Klee – Gartenkunst, 1924