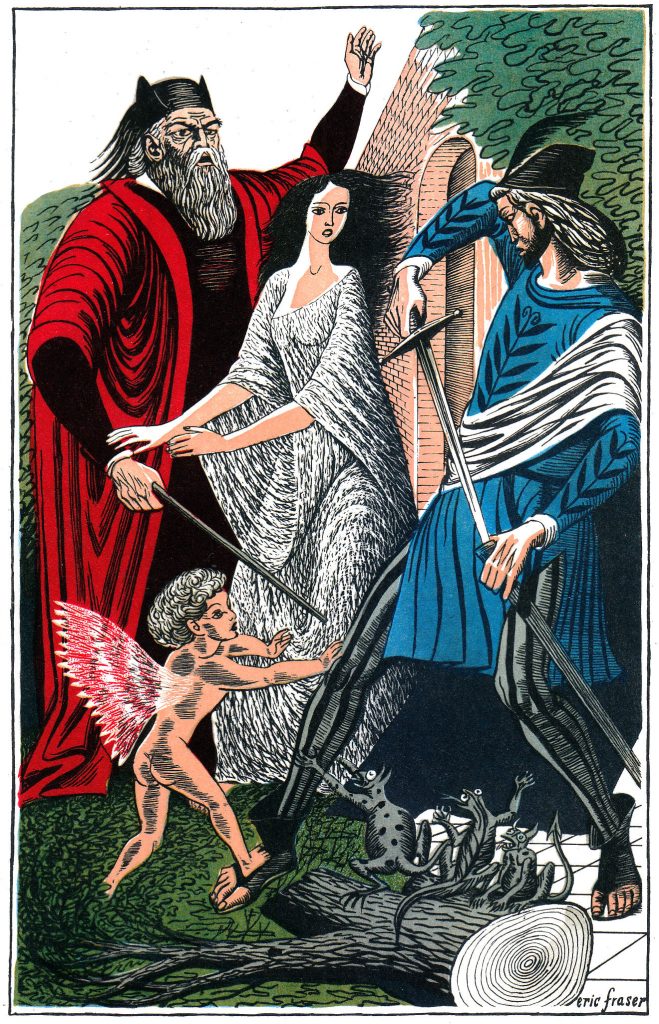 Eric Fraser – The Tempest, 1951
Sometimes you really want to write about an artist but you don't know what works to talk about and then inspiration comes upon you. On a trip to Booton Church (Bawden had painted it) there was a book stall in the lifeless church and on it found The Complete Works of William Shakespeare, edited by Peter Alexander. The plates were designed by Eric Fraser in 1951.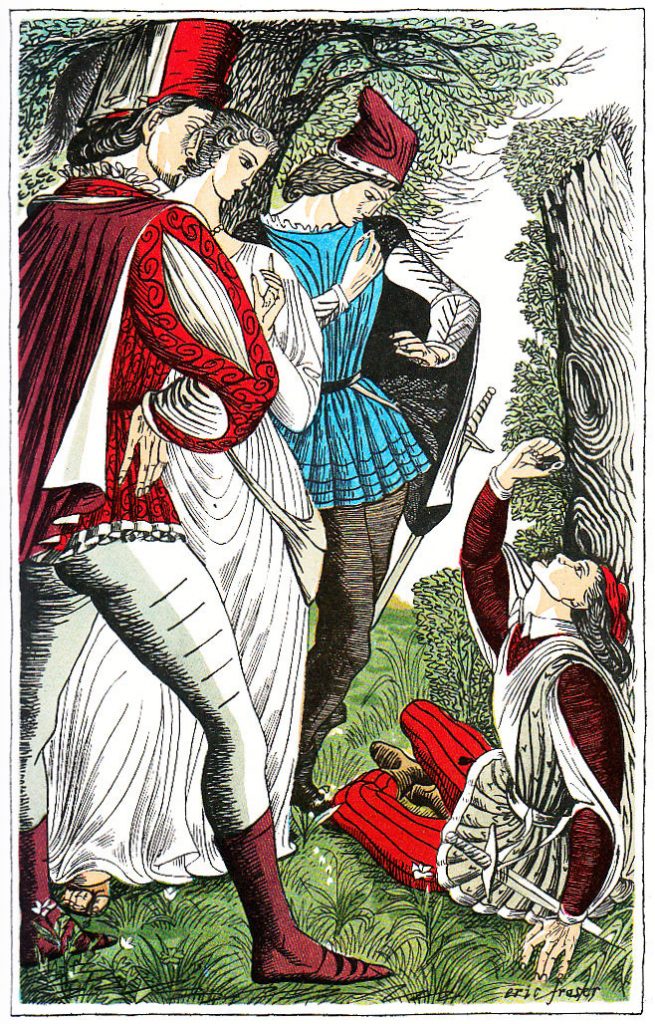 Eric Fraser – The Two Gentlemen of Verona, 1951
1951 was the year of the Festival of Britain and the Royal Shakespeare Company staged The Tempest. The Festival gave the nation a feel good feeling that publishers were quick to notice and promotions of nationalistic icons are bought out to reaffirm Britishness in the post-war era. It happened again in the '80s when there was a spike in the middle classes going to look upon National Trust houses and English Heritage homes.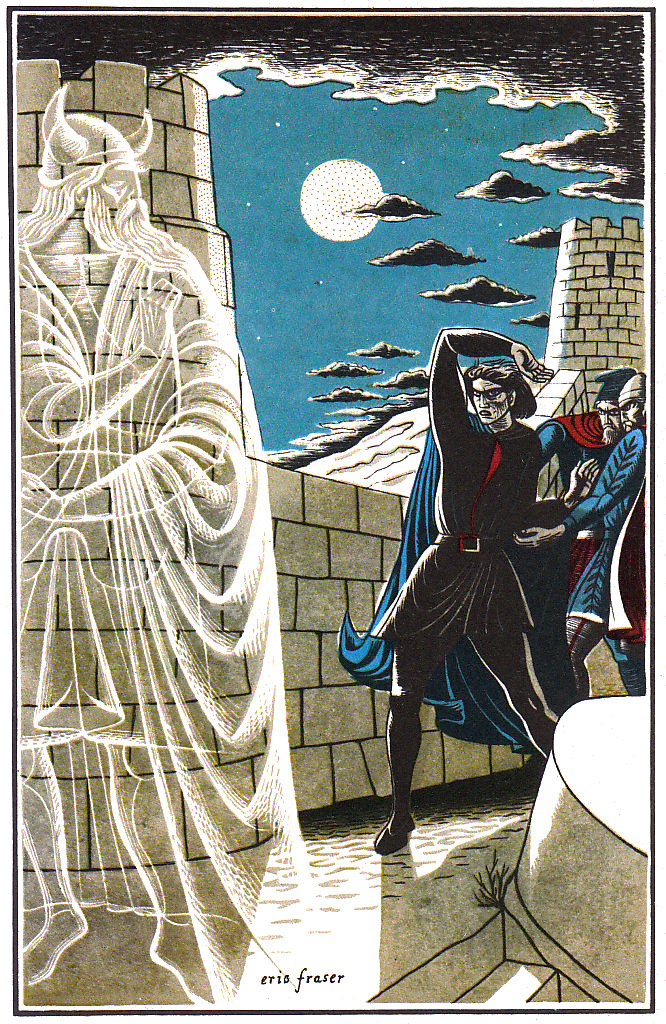 Eric Fraser – Hamlet, 1951
Born Eric George Fraser on 11 June 1902 in Vincent Street, London. He was educated at Westminster City School and attended Walter Sickert's evening classes at Westminster School of Art. In 1919, he won a scholarship to Goldsmiths' College School of Art.
In his working life he illustrated scenes from mythology, such as Beowulf fighting the dragon and it might have been this that got him the job illustrating Tolkien's The Hobbit and Lord of the Rings for the Folio Society. He also designed the LP Cover for the BBC's Radio Drama.
He took on many adverts and dust jackets, indeed almost too many to narrow down. As a young designer, the first book I bought for my collection of dust jackets was Frasers cover of The Simplicity of Science, 1962.