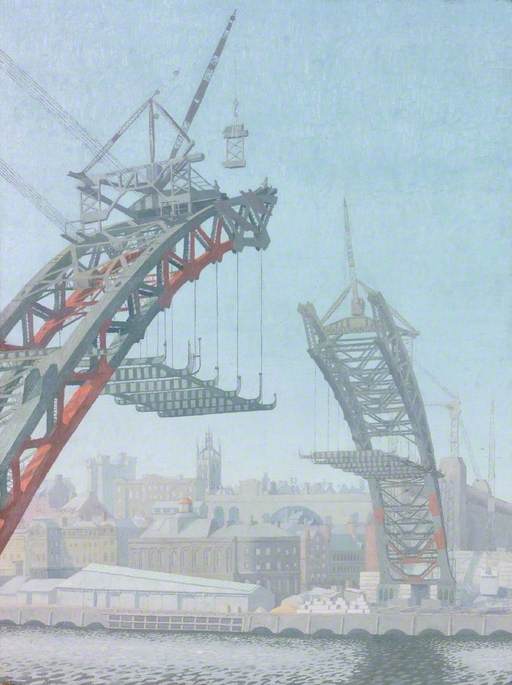 Edward Montgomery O'Rorke Dickey – The Building of the Tyne Bridge, 1928
Edward Montgomery O'Rorke Dickey, known mostly as Dickey, was born in Belfast on 1 July 1894. He was educated at Wellington College and Trinity College, Cambridge. He studied painting under Harold Gilman at the Westminster School of Art. He was art master at Oundle School and then became professor of fine art and director of King Edward VII School of Art, Armstrong College, Durham University from 1926 to 1931. He was then staff inspector of art from 1931 to 1957 for the Ministry of Education.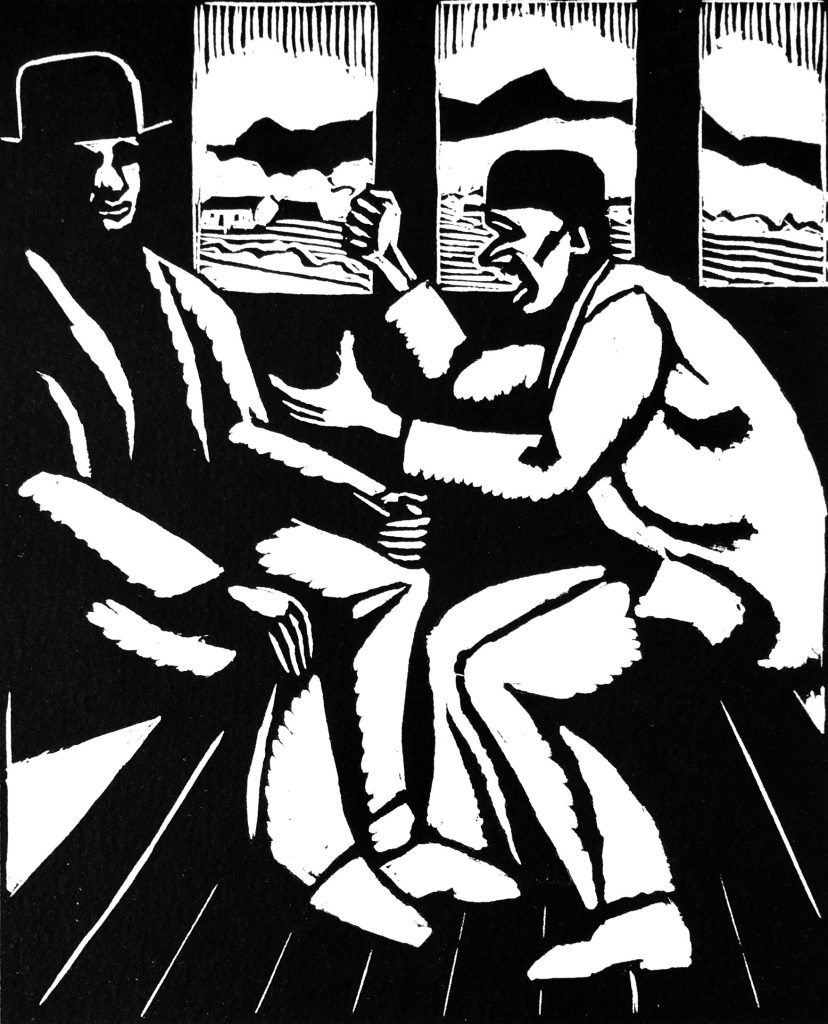 E.M.O'R. Dickey – Figures on a Train, 1925
Dickey comes in to a lot of research of the War Artists in the Second World War as he was working for the Ministry of Information on the War Artists' Advisory Committee, first as a secretary from 1939-42, and then joined the committee after. He was one of the people the artists could liaise with.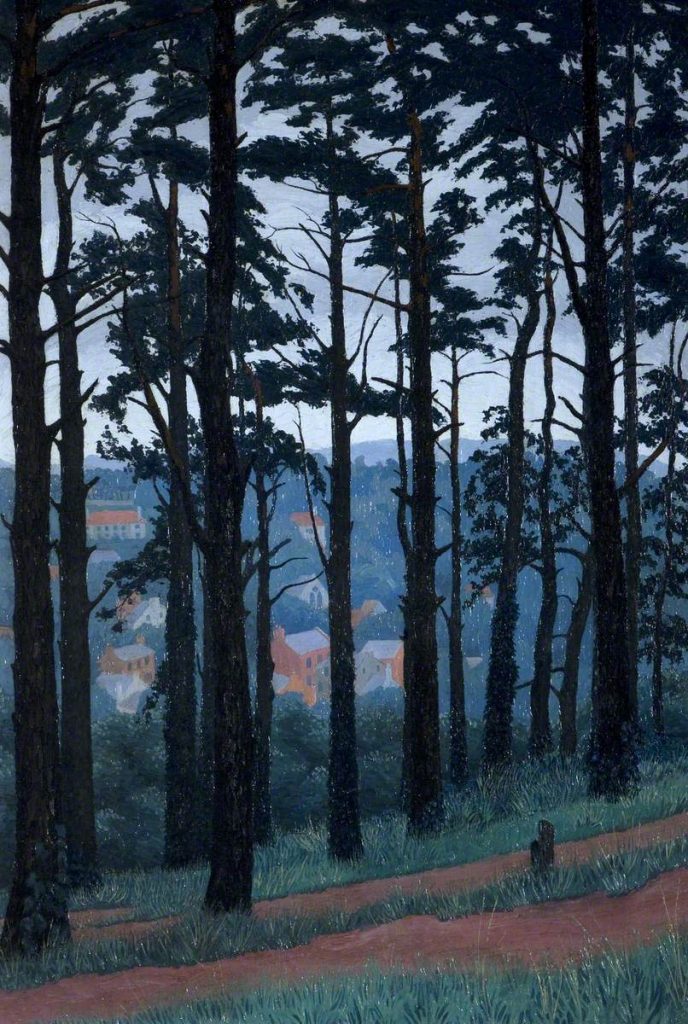 E.M.O'R. Dickey – Budleigh Salterton from Jubilee Park, 1925
Dickey became the first curator of The Minories, Colchester in the 1950s, a post he held for five years. He painted extensively on the continent, and showed at the RA, NEAC. Both Bawden and Gross spoke with enthusiastic memories of him.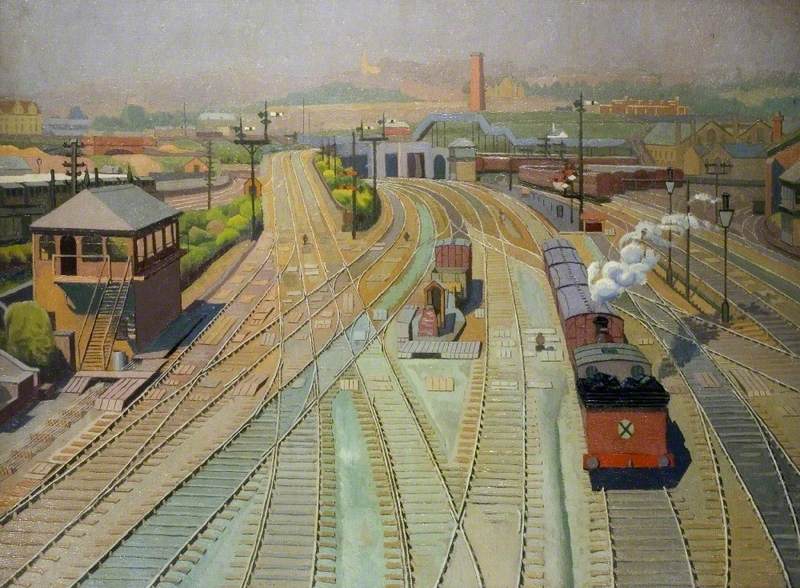 E.M.O'R. Dickey – Kentish Town Railway Station, 1919
E.M.O'R. Dickey – Monte Scalambra from San Vito Romano, 1923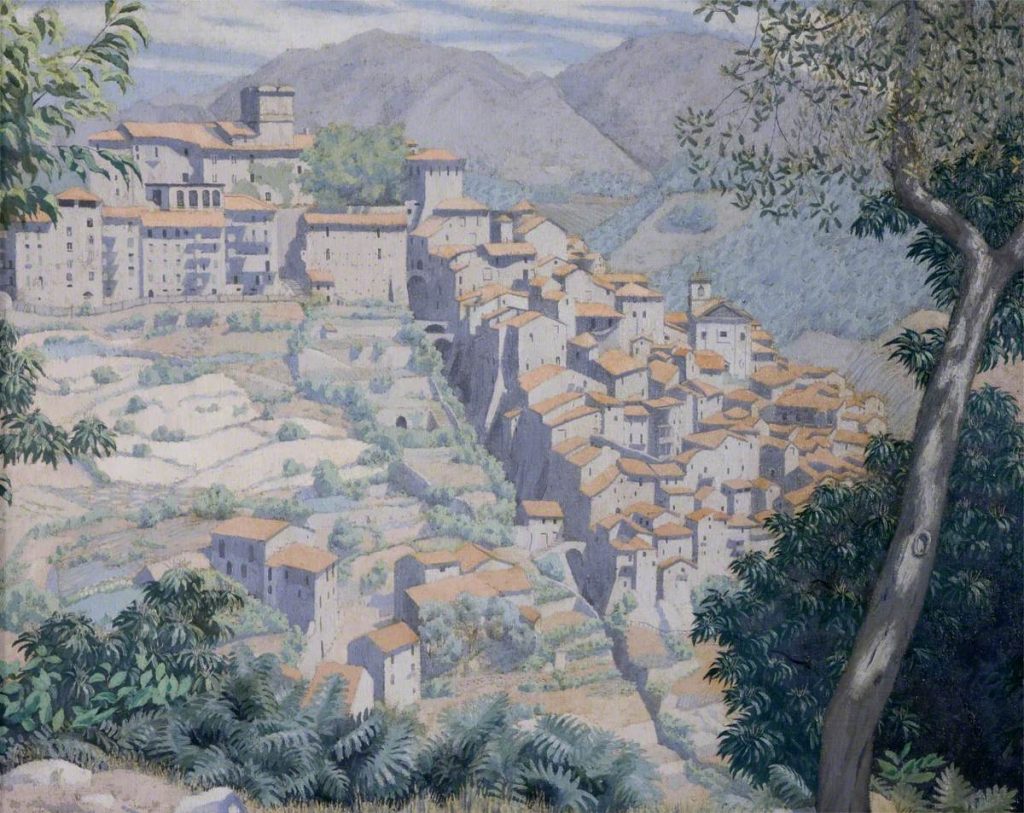 E.M.O'R. Dickey – San Vito Romano, 1923