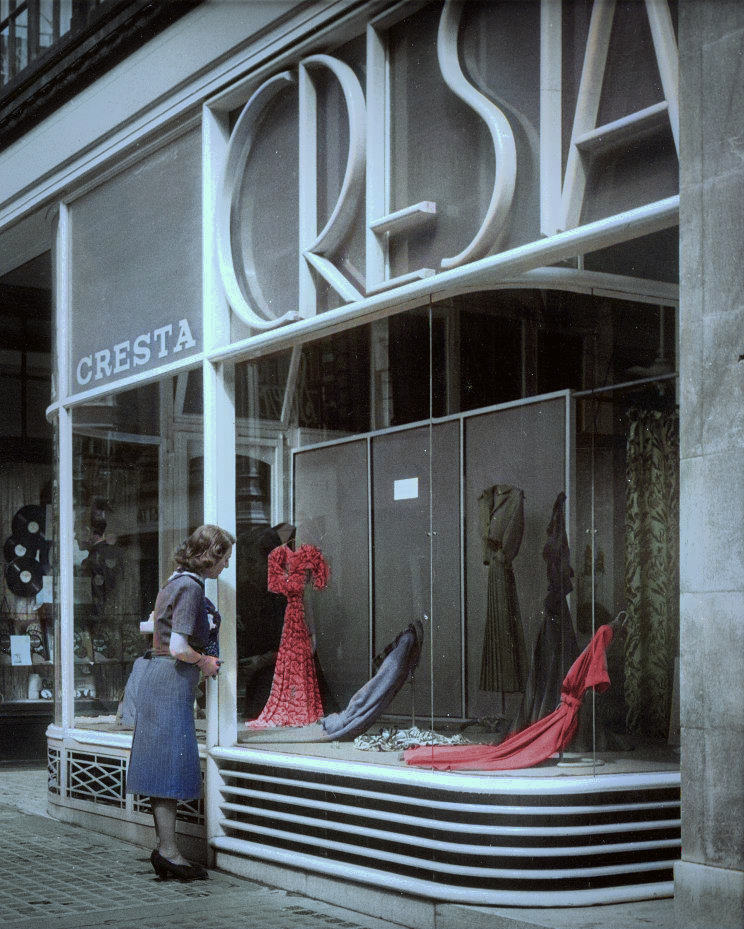 Wells Wintemute Coates design for the Cresta shop front.
Tom Heron (the father of Patrick Heron) was born in Bradford in 1890. He had rather artistic connections and unusually for a manufacturer at that time, he was left wing and was in the Guild Socialist League, taking on sweatshop conditions in factories and mixing with left wing artists and politicians. Heron was a silk manufacturer with Cryséde silks (1926-1929) and moved from St Ives, Cornwall to Welwyn Garden City in 1929 to set up Cresta Silks Ltd. For this high class, high fashion brand, he used professional gallery artists as designers, most notably Paul Nash, as well as architects like Wells Wintemute Coates to design their shop fronts and logos and packaging designed by Edward McKnight Kauffer.
Cresta Silks Ltd was a dressmaking firm that specialised in producing high quality silk clothing during the 1930s and 40s, thereafter covering a more general … The early designs were mainly by artists who later became well known-Paul Nash.

Museum Bulletin – Volumes 23–24, 1983

Paul Nash – Phalanx Pattern, for Cresta Silks Ltd, 1930
When WWII broke out silk was requisitioned for parachutes so Heron switched to wool fabric enabling Cresta to continue. The company had to leave its Howardsgate factory which was used by Murphy Radio for essential war work. Cresta Silks went into Welwyn Stores temporarily and Heron went to the Board of Trade as 'Advisor on Women's and Children's Clothing' where he initiated the famous Utility Clothing scheme for the wartime population. In 1946 the company was able to return to its Howardsgate factory though it would eventually move back to Welwyn Department Stores in 1954.

Welwyn Garden City – Heritage Trust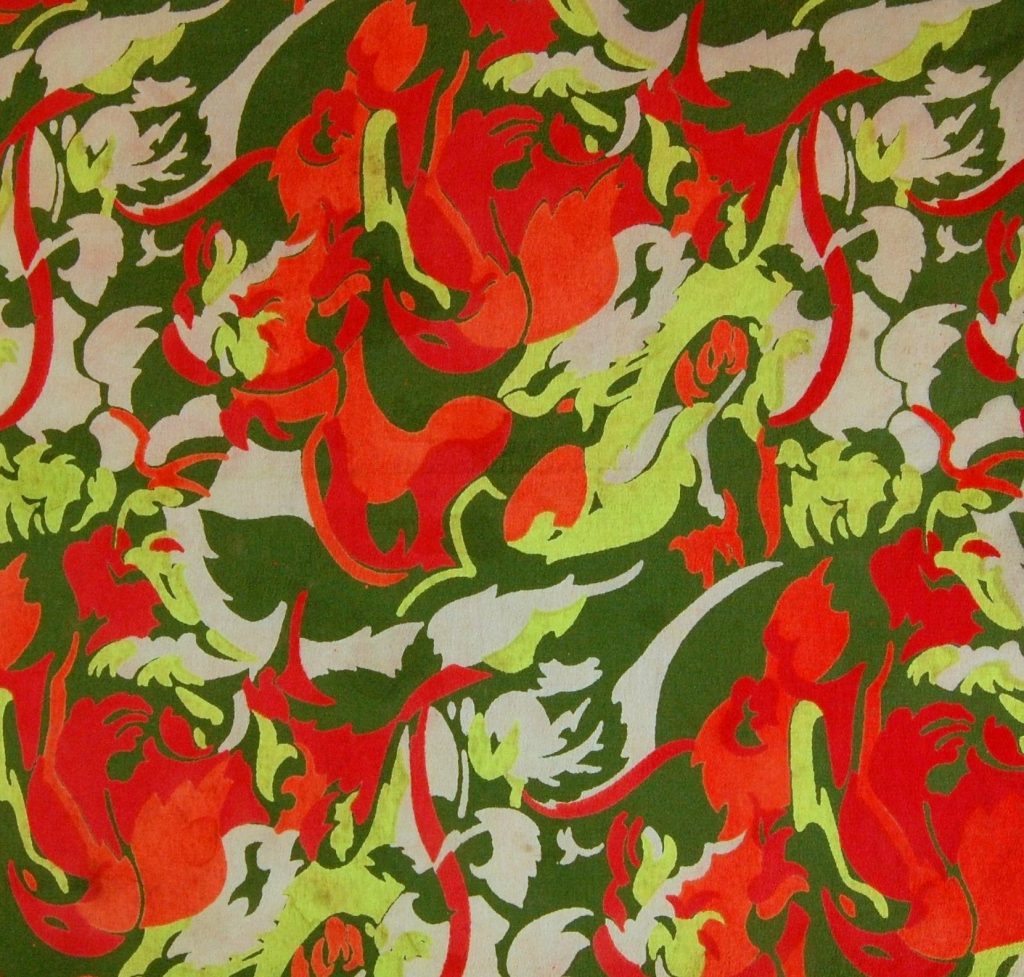 Patrick Heron – Amaryllis, 1936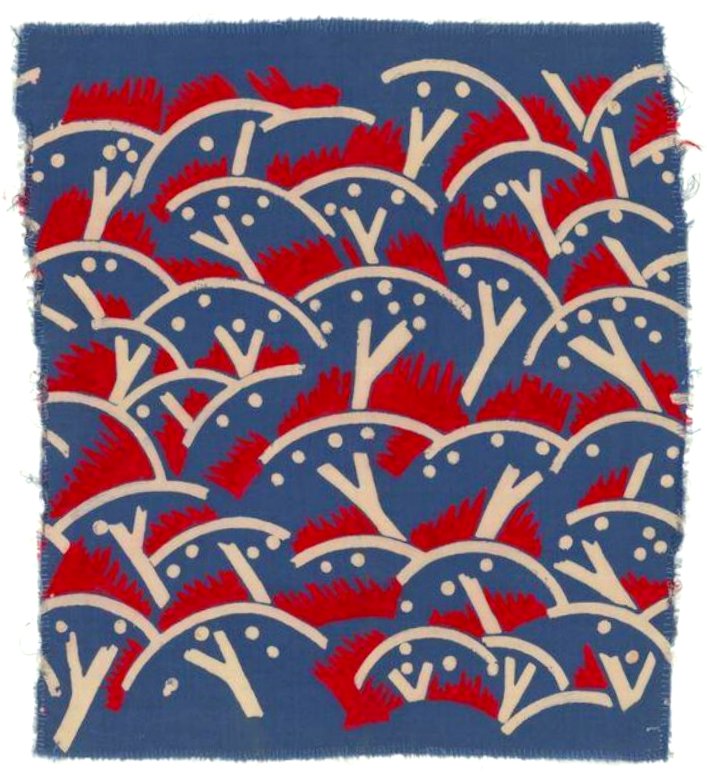 Paul Nash – Cherry Orchard, 1932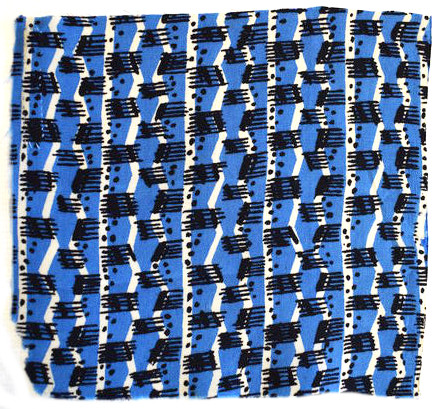 Paul Nash – Design, for Cresta Silks Ltd, 1930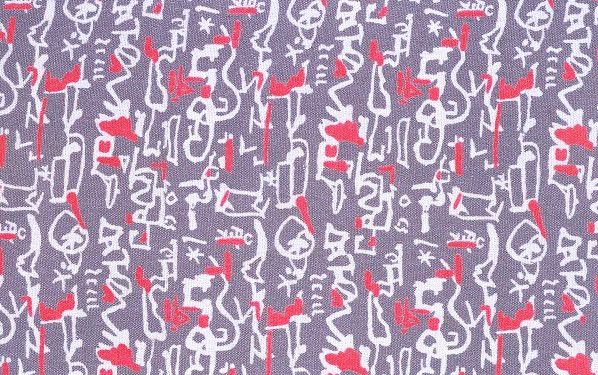 Aztec – Patrick Heron, for Cresta Silks Ltd, 1947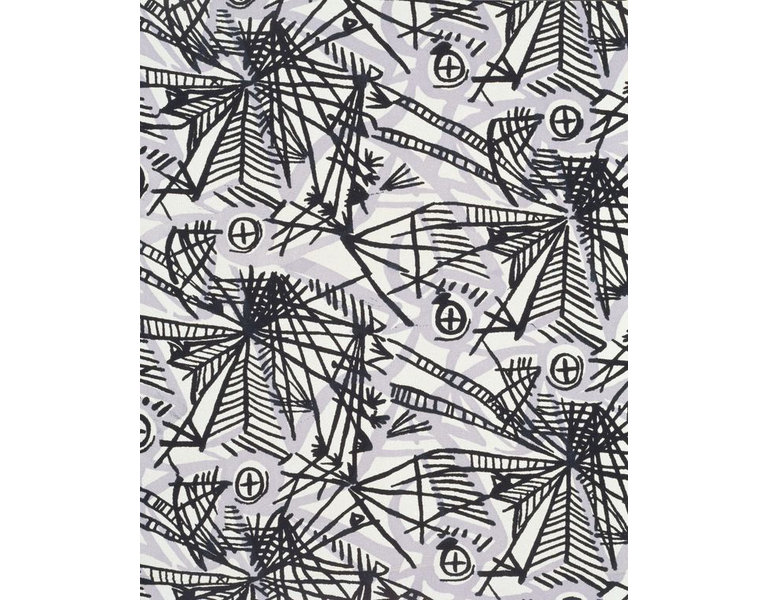 Graham Sutherland – Web, for Cresta Silks Ltd, 1947
Below is a silk scarf by Patrick Heron, designed in 1948, but produced in 1985. 'St Ives' was one of the silk scarfs Patrick made for his father's company, but Cresta Silks rejected it and didn't produce it, so it was made as high class merchandise for the Barbican Art Gallery's 1985 retrospective of Heron.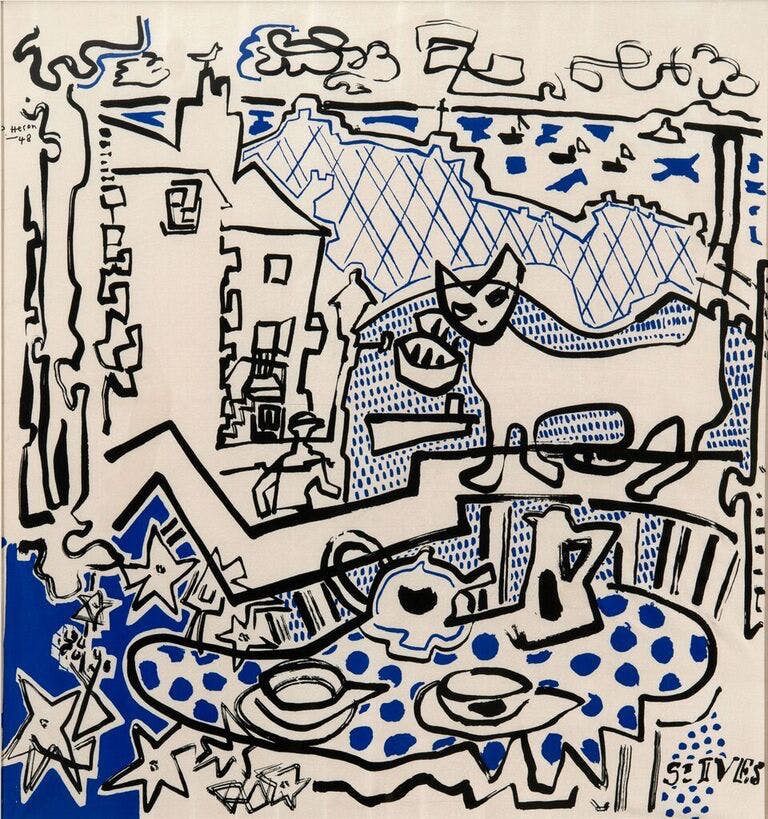 Patrick Heron – St Ives Design, designed in 1948, produced in 1985