The legacy of the Livermore sisters lives on in their rather beautiful gravestones in Barnston, Essex. They were painted by Kenneth Rowntree for the Recording Britain and being interested in typography I find them interesting. In 1941 Kenneth Rowntree had also moved to Great Bardfield, settling with his wife Diana (née Buckley) into the "a handsome draughty house" Town House. The sisters histories were rather sad however.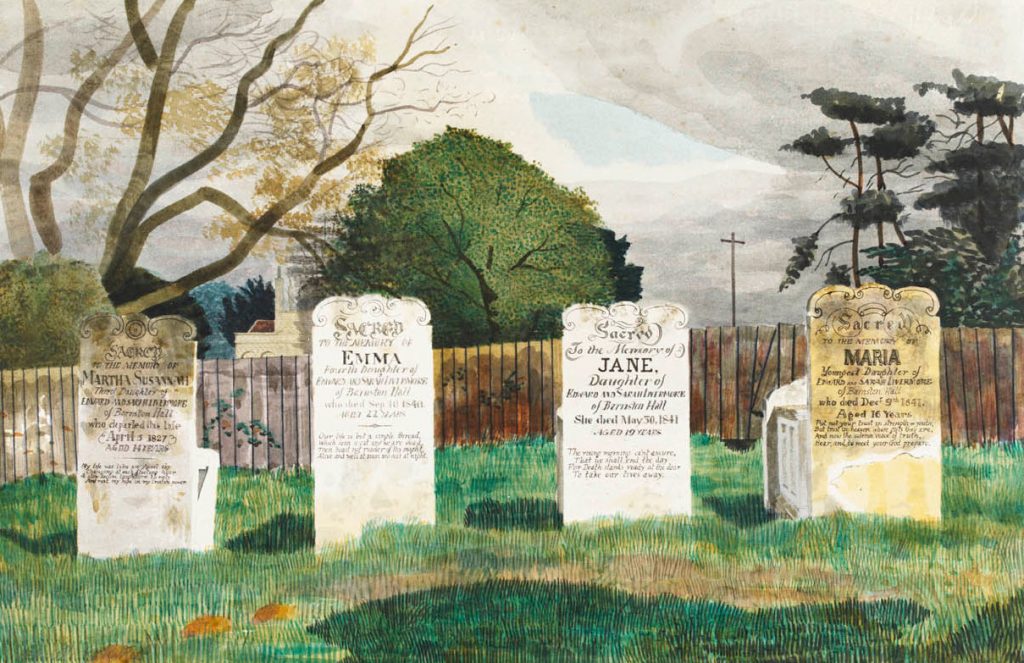 Kenneth Rowntree – The Livermore Tombs, Barnston, Essex, 1940
The Livermores were a large nineteenth century family who lived at the Hall in Barnston. Each grave has a poem but I am not sure were, my guess based on the tone is that they are poetic themes inspired by the Book of Common Prayer.
Martha 14 years old (d 1827) A slow decline
My life was like an April sky
Changing at each fleeting hour
A slow decline taught me to rely
And rest my hope in my Creators power
Emma 22 years old (d 1840) Thrown from her horse
Our life is but a single thread
Which soon is cut and we are dead
Then boast not reader of thy might
Alive and well at noon and dead at night
Jane 19 years old (d 1841) Heart attack
The rising morning ca'nt assure
That we shall end the day
For Death stands ready at the door
To take our lives away
Maria 16 years old (d 1841) Smallpox
Put not your trust in strength or youth
But trust in Heaven whose gifts they are
And now the solemn voice of truth
Hear, and to meet thine God prepare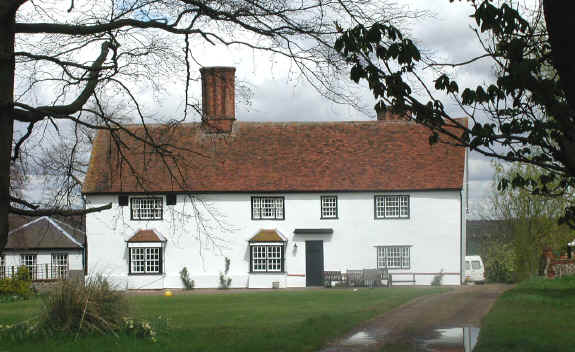 Barnston Hall, Essex.