Ceri Richards painted Trafalgar Square in 1951 for the Festival of Britain exhibition 60 Paintings In '51. Over the next few years he would continue making prints and paintings with a series of abstractions. 
He taught at various London art colleges and after 1951, when a large painting of Trafalgar Square (now in the Tate Gallery) was shown at the Festival of Britain, his reputation was international. †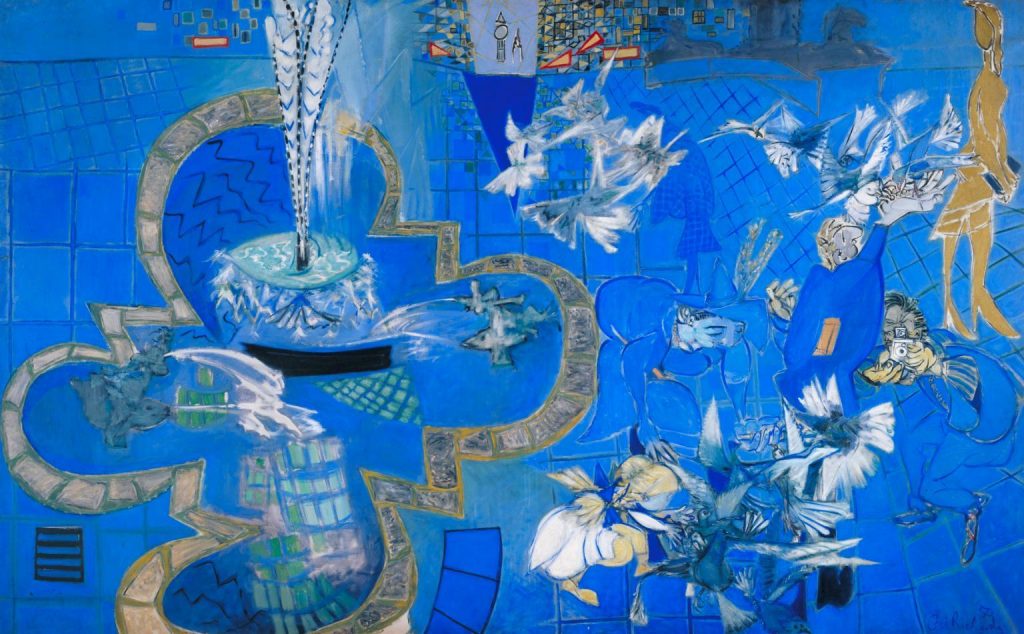 Ceri Richards – Trafalgar Square, London, 1950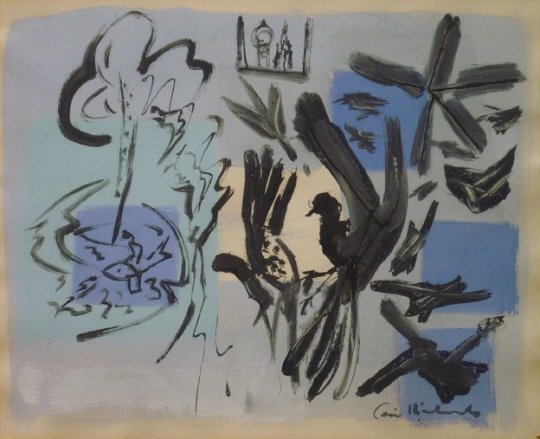 Ceri Richards – Trafalgar Square, 1951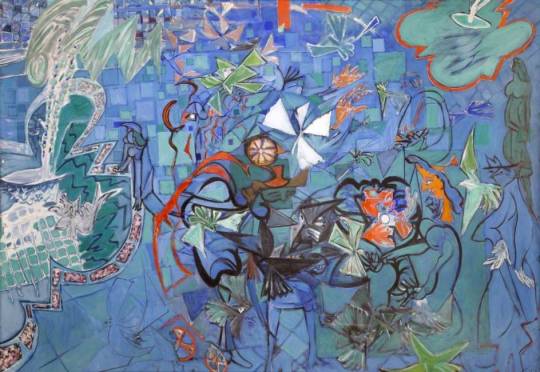 Ceri Richards – Trafalgar Square II, 1951
After working on a series of these paintings and various drawings Richards issued the lithograph below in 1952. In another five years he would make another lithograph in 1957 and another in 1958. It was a theme that you would assume would be a year or two, but latest over a decade.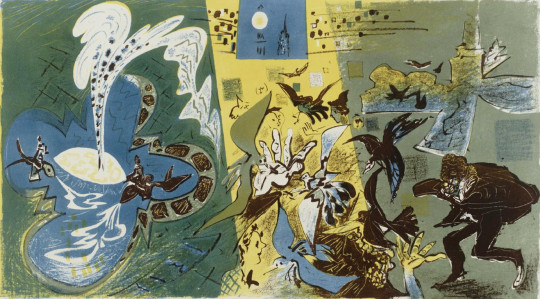 Ceri Richards – Sunlight in Trafalgar Square, 1952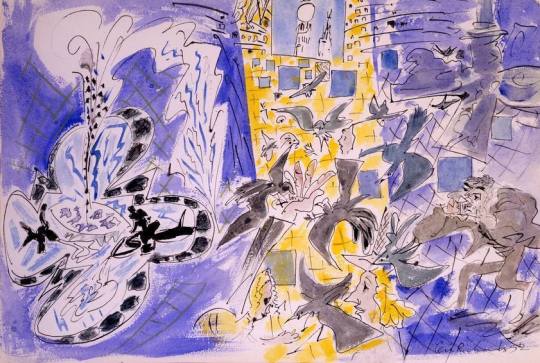 Ceri Richards – Trafalgar Square (Movement of Pigeons), 1952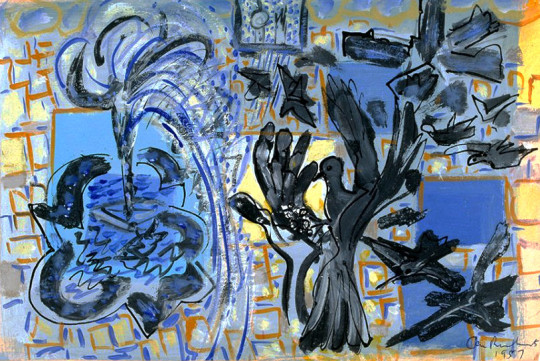 Ceri Richards – Trafalgar Square, 1957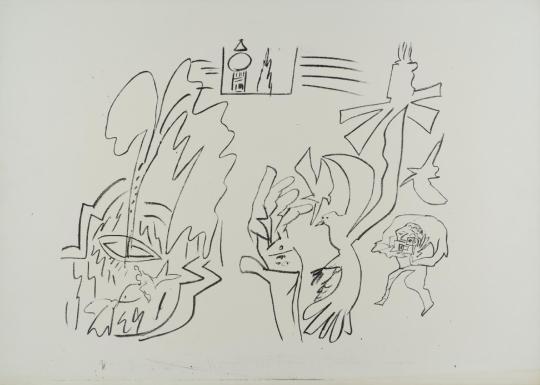 Ceri Richards – Trafalgar Square, 1958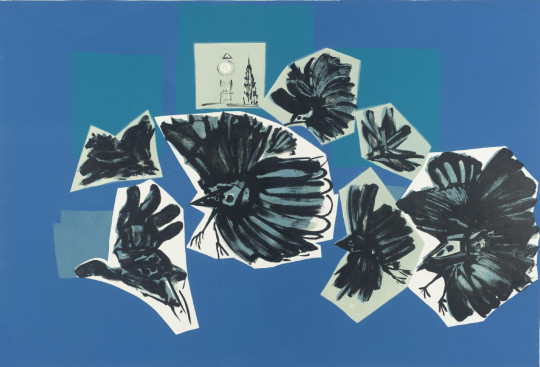 Ceri Richards – Trafalgar Square, 1962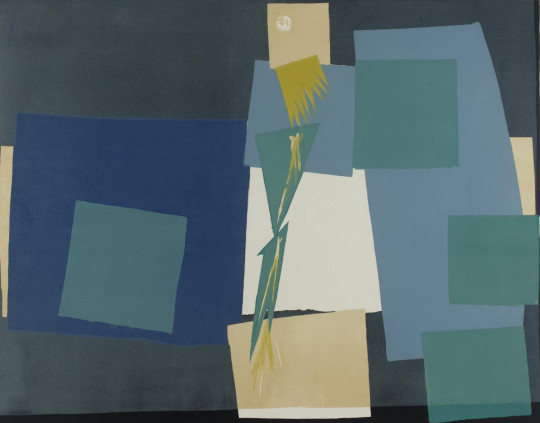 Ceri Richards – Trafalgar Square (trial proof), 1962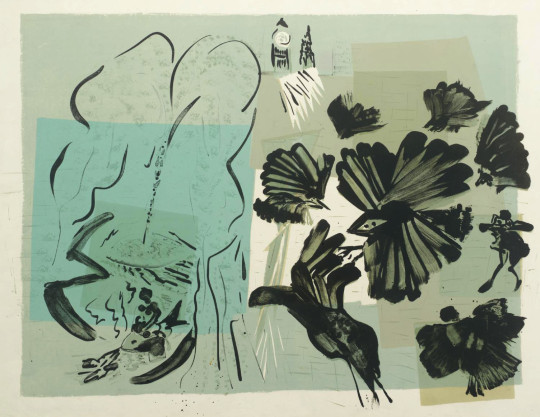 Ceri Richards – Trafalgar Square, 1961–2
† Ralph Alan Griffiths – The City of Swansea: Challenges and Change, 1991