Bernard Gay, was born at Exmouth, Devon on 11 April 1921, son of Ernest Garfield Gay and his wife Marguerite née Allen, who married at Newton Abbot, Devon in 1916. He grew up with a 'baby farmer' called Miss Wellaway an early type of foster family because his parents were poor and they sent him away. Miss Wellaway was an abusive woman who kept the children on bread and Margarine.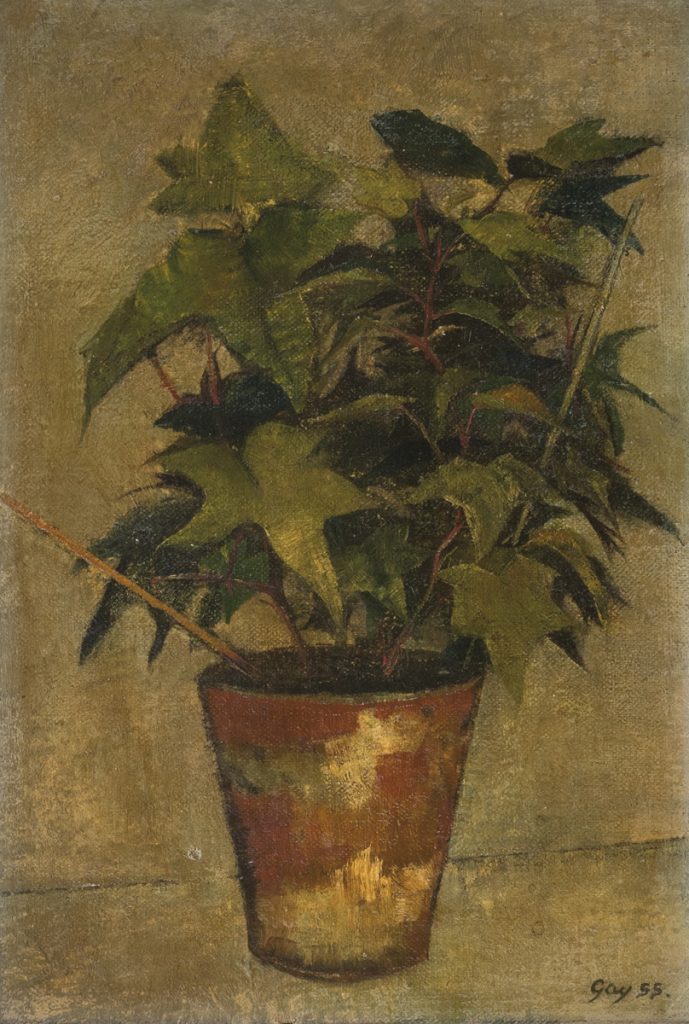 Bernard Gay – Plant Pot, 1955
When I was 16 and I eventually went home, I went to London to find my mother; I then discovered I had two sisters which I had never known about. One was two years younger than myself and was quite nice, and one was two years older who wasn't very nice actually, though I mean I hardly knew them. I stayed there for about a year and a half and then I left, I went away and never went back. There was nothing to hold me there, there was no…no family feeling really.
Bernard left school at the age of 14 and after various jobs, just before the Second World War joined the merchant navy and travelled the world being introduced to art by Muriel Hannah in New York.
It was not until 1947 that he returned to education, when he studied textile part-time at the Willesden School of Art 1947-1952 and changed course to fine-art under Maurice de Sausmarez (1915-1969) and Eric Taylor (1909-1999) and began drawing classes at St Martins School of Art and quickly established himself as a painter.
While at Willesden School of Art Gay got involved with the drawing club:
Stanley Spencer came to do a criticism, and I remember him looking at an absolutely pathetically awful little painting and he turned to me and said you know, 'Oh I do wish I could do something like that'. It was just ghastly. And I remember saying to him, 'By the way, how do you do those huge paintings of yours?' And he told …he painted in the kitchen, and he said, 'What I do, I have the roll of canvas and I square up my drawings and I start from the top left-hand corner and I work my way across the canvas, rolling it up as I go, and when I get to the other end I finish the painting'. And, it meant that he never ever saw, those huge Crucifixions and things, he never saw the paintings until they were stretched and framed. He just started from the top left-hand corner and worked his way across. And I remembered him saying to me, 'Of course, the real difficulty is that I have an oil heater in the kitchen, and quite often the tops of my canvases get rather black with the smoke from the heater.' But I thought it was lovely that he worked in this strange way, from left to right, right across his canvas… Stanley Spencer came. William Coldstream came, Minton came, Colquhoun and MacBryde came, they all came to give crits of our little sketch club events, and they happened every month. And it was marvellous, one met in that little art school on top of the technical college… Edward Bawden came I remember. So that was a wonderful thing really, that that little school could do all that.
Gay worked in setting up the Lisle Street Gallery, building shelving for them and went on to work for the Artists International Association. He moved to Hampstead and became involved with the Hampstead Artists Council. Then went on to give lectures for the Design Council.
During this time Gay was exhibiting London's top galleries: Gimpel Fils, Rowland Browse & Delbanco, Leicester, Redfern, Wildenstein and Piccadilly Gallery.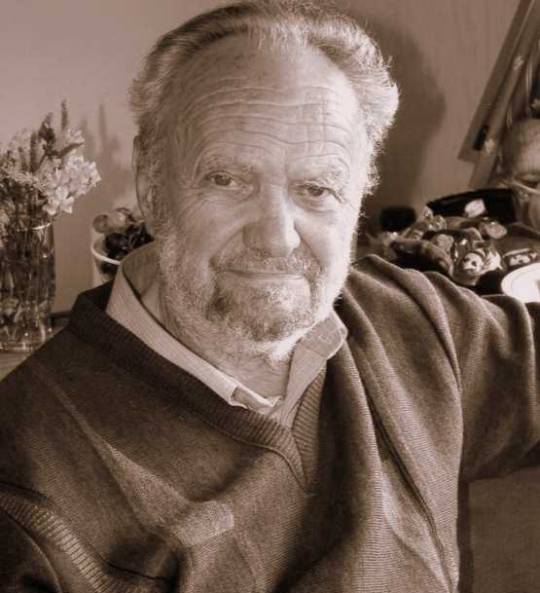 It was at this time that the Hertfordshire Collection of Pictures for Schools bought his painting of an Ivy Still life from the Pictures for Schools exhibition: 23 January – 14 February 1954. I acquired it when the Council sold off their art collection. The fact that he was chosen to be in the Pictures for Schools scheme so early means a great deal, as many of his contemporaries at the time were incredibly famous.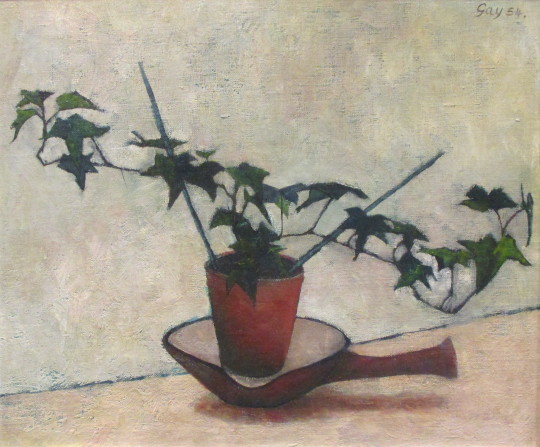 Bernard Gay – Ivy, 1954
In 1957 Jack Beddington was asked by The Studio Magazine to write a book on Young Artists of Promise. Beddington was the Art Director at Shell from 1928 until the late 40s and also was instrumental in setting up the Lyons Lithograph series of prints due to his working with new and young artists. In Young Artists of Promise Beddington selected Bernard Gay for one of the books colour plates (most of the works were in black and white) and when the Studio Magazine promoted their book they used one of Gay's pictures The Gate in the Hedegrow, 1955 on the cover of the magazine (It is also the same edition that features a report on the Great Bardfield open-house exhibitions).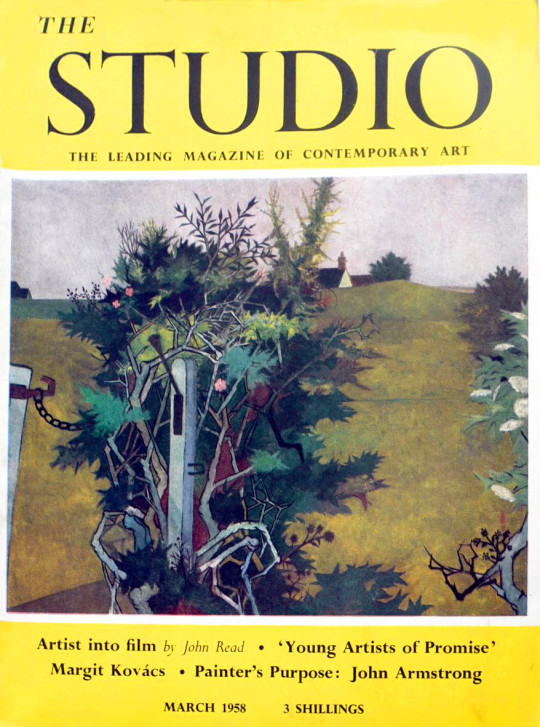 A parallel career in arts education led him to become principal of the London College of Furniture and a member of Her Majesty's Inspectorate. An artistic all-rounder, author of 'Botticelli' (1961), co-founded the Camden Arts Centre, where he was chairman for 25 years and joined the council of the British School in Rome.
He set up the Committee for Higher Education in Art and Design and in the early 1970s, helped expand art and design programmes in many of the polytechnics, that later became universities. In 1974, Bernard was living at Church Cottage, Cookley, near Halesworth, Suffolk and married secondly at Islington in 1984, Catherine Ann Wilson (1952-1995) and in the late 1980s, they moved to Herefordshire where he became a board director at Hereford College of Arts. He died, after a short illness, on 15 March 2010 being survived by four children.