There are many examples of the works of John Piper in the East of England. The works are not just paintings and prints, but also his stained glass commissions in various churches and university college chapels. Towards the end of his life he made a large suite of lithographs of he churches of the area.
Working on the Shell guides as a photographer and writer must have helped his understanding of historic features in the region and his photographs help fill up the volumes for Suffolk and Norfolk, though his photographs are more technical aid memoirs than artistic shots. I get the feeling he went out in his car and tried to catalogue as many interesting churches as he could.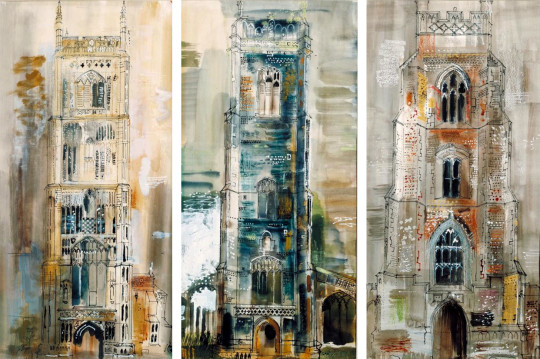 John Piper – Three Suffolk Towers, 1958 (Laxfield, Walberswick and Stoke-by-Nayland)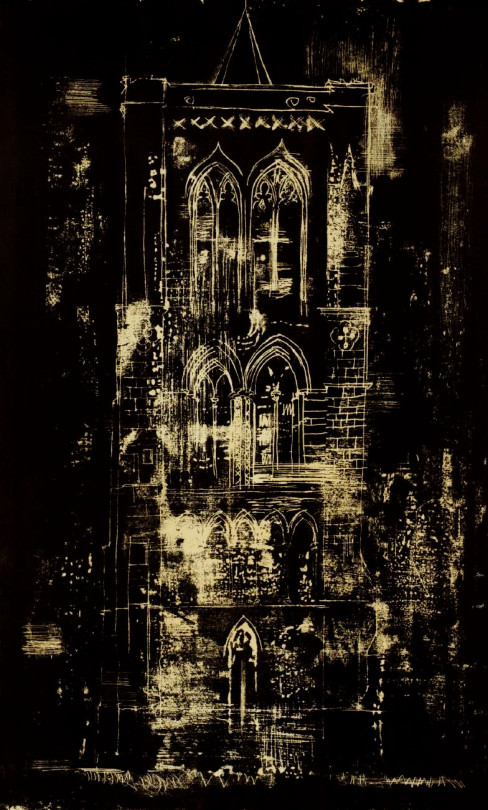 John Piper – Gedney, Lincolnshire: a Tower in the Fens, 1964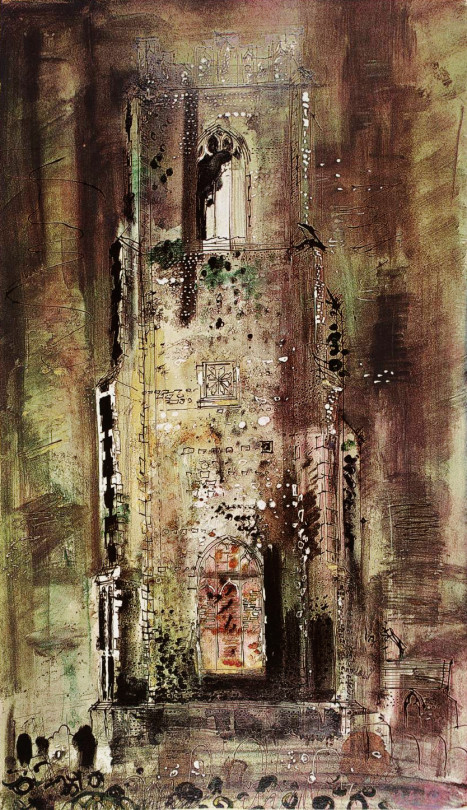 John Piper – Corton Church, Suffolk, 1971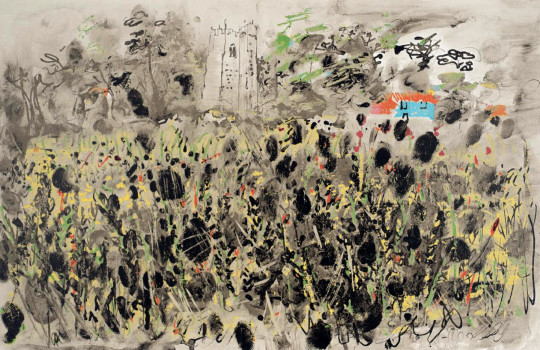 John Piper – Wymondham, Norfolk, 1971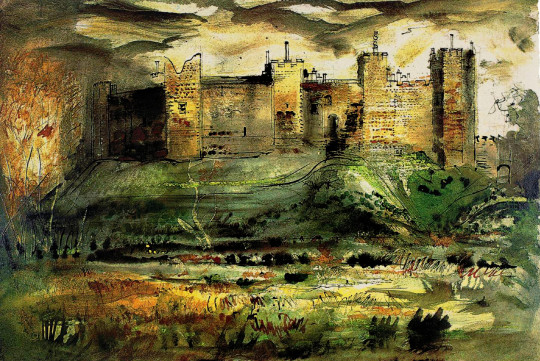 John Piper – Framlingham Castle, 1971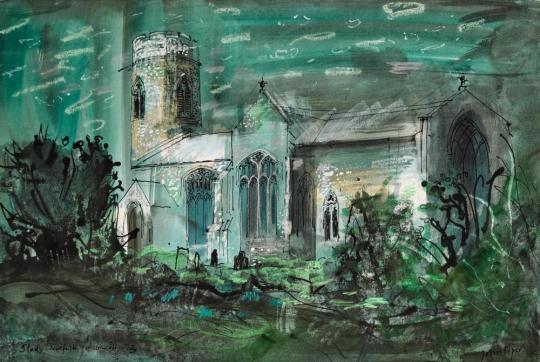 John Piper – Stody Church, Norfolk, 1973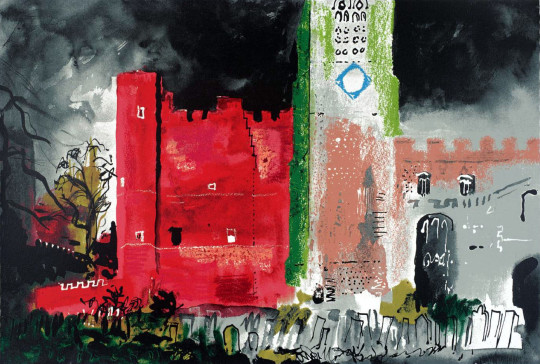 John Piper – Buckden in a Storm, 1977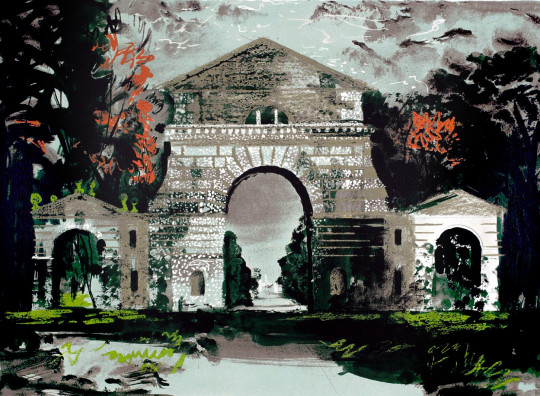 John Piper – Holkham, Norfolk, 1976
Holkham Hall in Norfolk is the home of the Earls of Leicester and is a 'Palladian' mansion, built in the style of Italian architect Andrea Palladio (1508–1580), popular in Britain during the mid-seventeenth century to early eighteenth century. Piper had a keen interest in Georgian architecture, and with John Betjeman championed the rights of Georgian and Victorian buildings to be considered on their merits alongside older buildings. He painted a number of great houses of this era, and this print of Holkham's gate is a good example of the romantic atmosphere with which he imbues such subjects.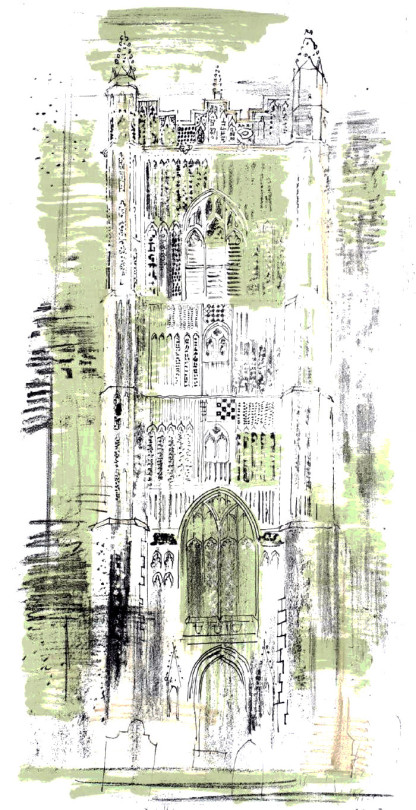 John Piper – Redenhall, Norfolk: the Tower, 1964
John Piper – Binham Priory, Norfolk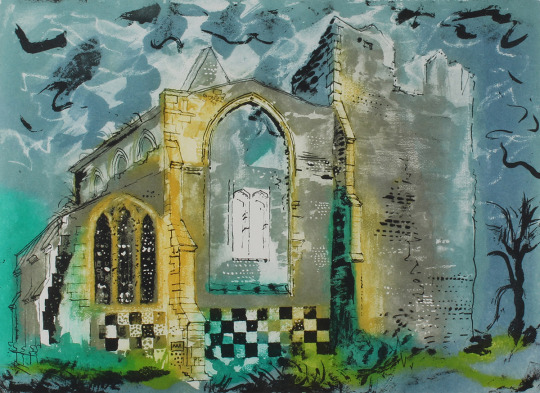 John Piper – Little Cressingham, Norfolk, 1983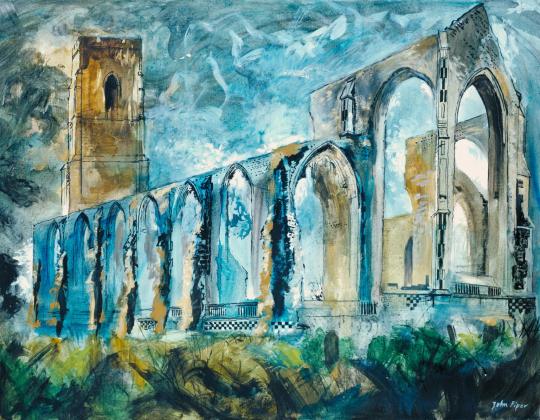 John Piper – Covehithe Church, 1983
Horham is one of the best John Piper prints in my view due to the layers of textures and that amazing colourful house to the side.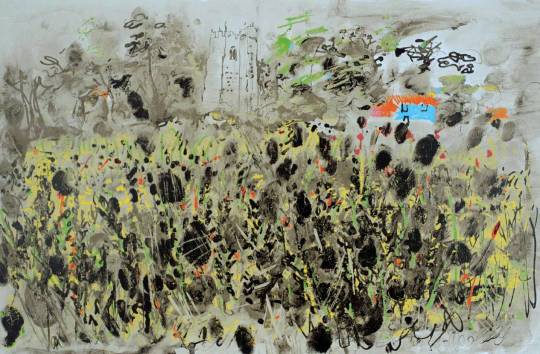 John Piper – Horham, Suffolk, 1975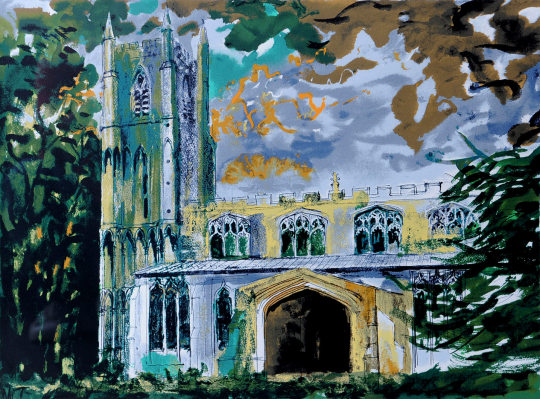 John Piper – Walsoken, Norfolk, 1985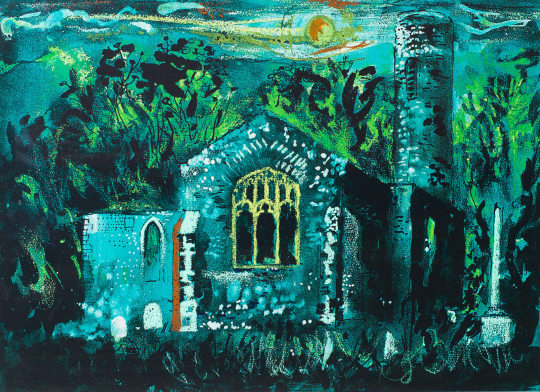 John Piper – Hautbois Church, Norfolk, 1983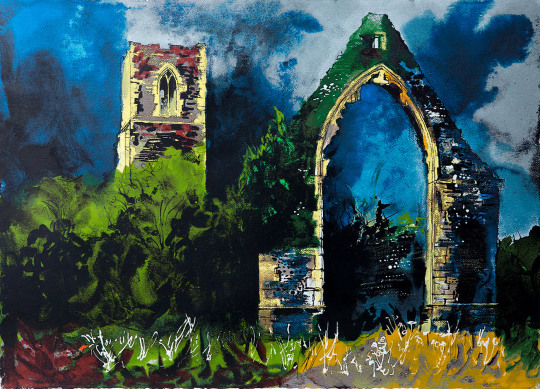 John Piper – Babingley Church, Norfolk, 1983
The church in Babraham is hidden down a lane off the side of the village close to the old Hall house. The church features a window designed by John Piper and made by Patrick Reyntiens (below).
The new east window was designed by John Piper. A 17th-century sculpture by John Bushnell is of two figures with carved drapery.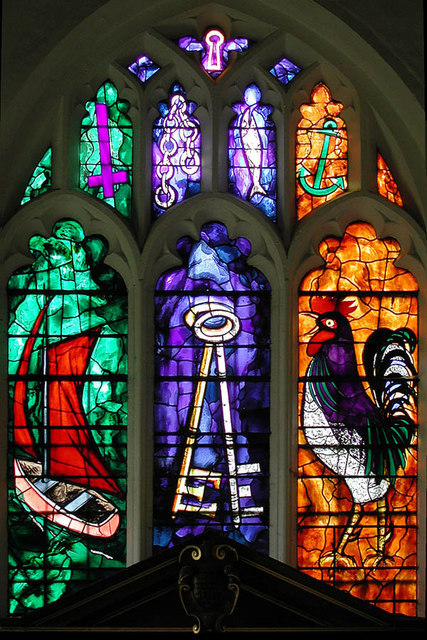 John Piper – Babraham Church Window, 1966
When it comes to Aldeburgh church, it stands just above the town and contains a memorial to George Crabbe and a beautiful stained-glass window by John Piper as a memorial to his friend Benjamin Britten, depicting three parables.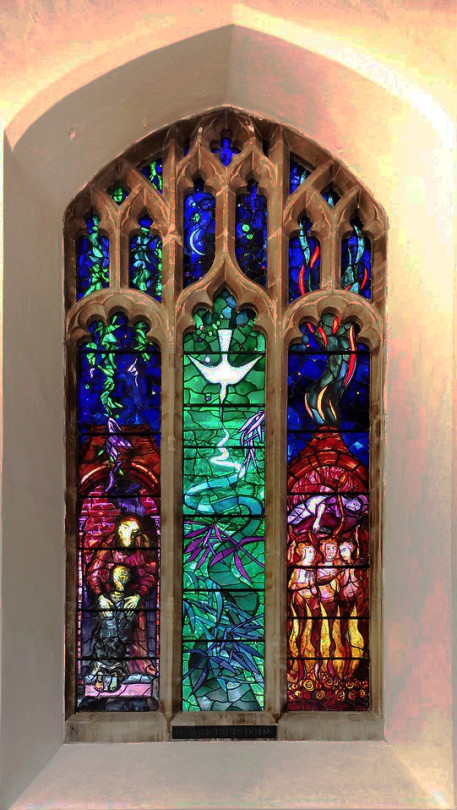 John Piper – Benjamin Britten Memorial Window, Aldeburgh Church, 1980