Gwen Raverat, the granddaughter of Charles Darwin, was an English wood engraver and author. Born and raised in Cambridge, England, she studied art at the Slade School of Fine Art in 1908 and studied under Frederick Brown and Henry Tonks.
She was inspired by Thomas Bewick's wood engravings but the Slade at that time gave no opportunities to study wood engraving. When she left the Slade she went to Paris to the Sorbonne where she met and married Jacques Pierre Raverat, a fellow student and draughtsman.
She had some luck to obtain some instruction from her cousin Eleanor Monsell – Mrs Bernard Darwin – who had begun to cut and engrave wood blocks as early as 1898 but soon desisted owing to the pressure of other work. By 1914 Gwendolen Raverat had nearly sixty blocks to her credit. †
She was one of the founding members of the Society of Wood Engravers in 1920, alongside: Philip Hagreen, Robert Gibbings, Lucien Pissaro, and Eric Gill. The book below is a nice collection of styles of Raverat's work, but it's not her best work. It is a quaint throwback to when children would read a book of poetry.
---
The Cambridge Book of Poetry for Children, edited by Kenneth Grahame with 54 wood-engravings by Raverat, was published in 1932, printed from the original blocks.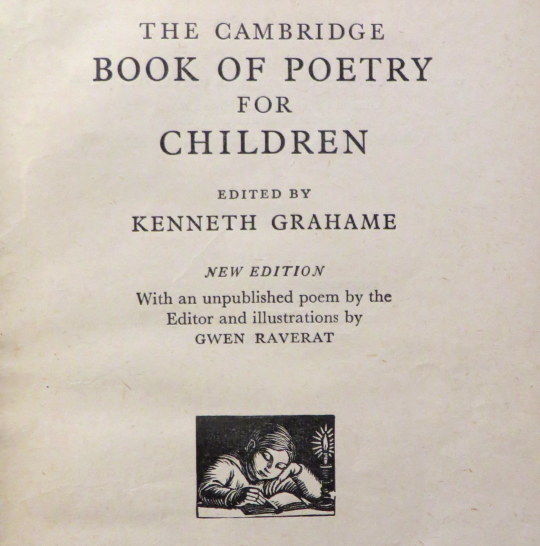 Book cover and Boy Reading wood engraving.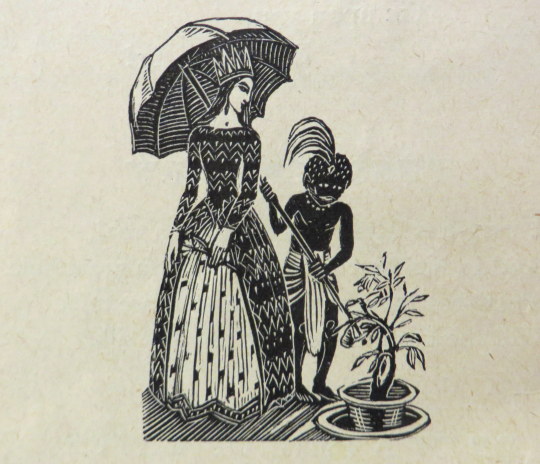 The King of Spain's Daughter.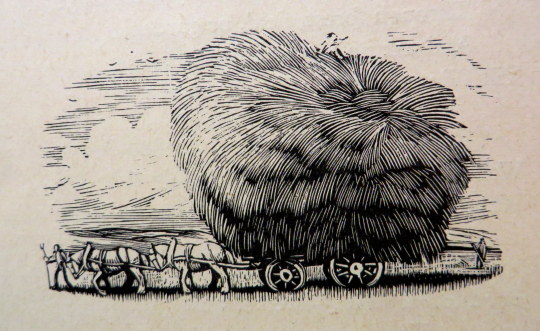 The Wagon of Hay.
 The Moon.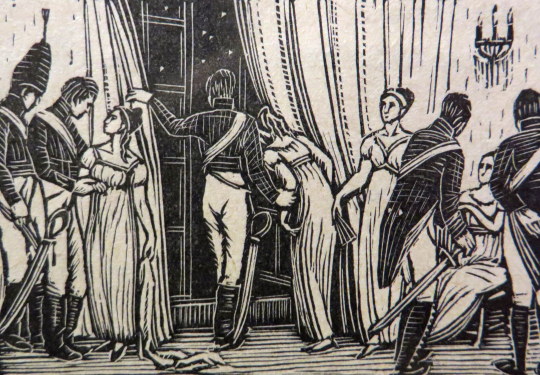 The Eve of Waterloo.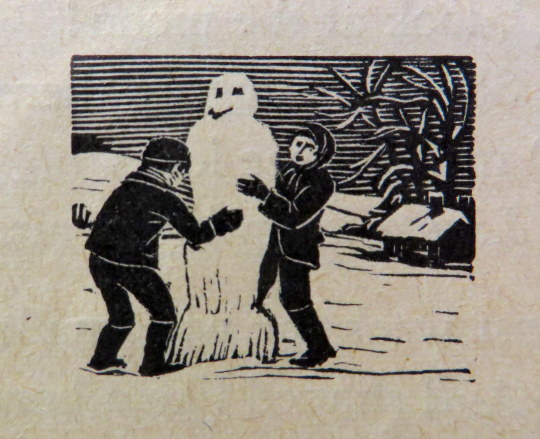 Winter Has Come.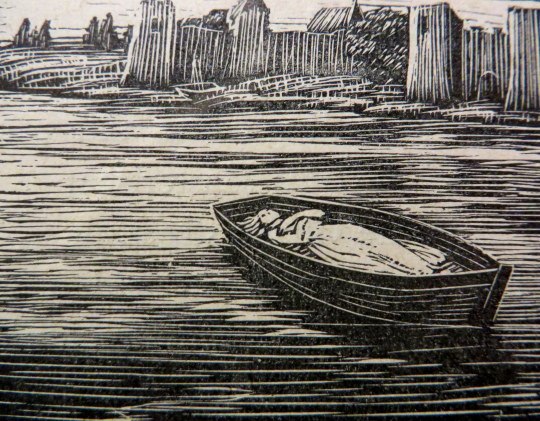 The Boat.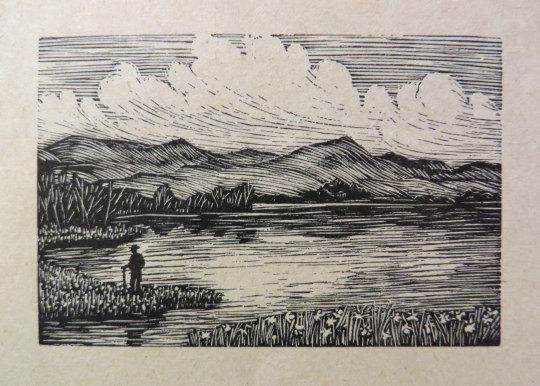 Daffodils.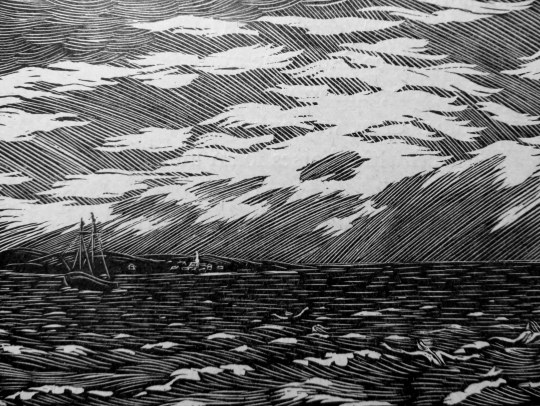 The Forsaken Marman.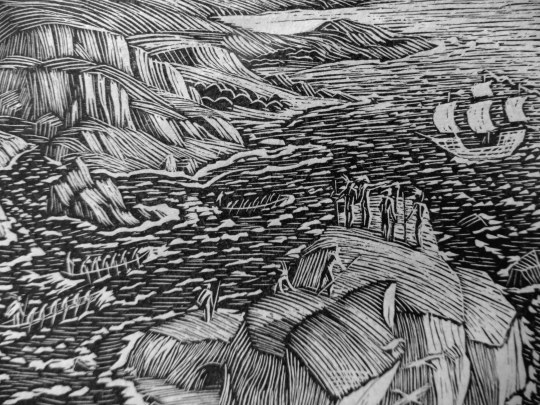 Columbus.
† English Wood-Engraving 1900-1950 by Thomas Balston, 1951
A History of British Wood Engraving by Albert Garrett, 1978.
The Cambridge Book of Poetry for Children, edited by Kenneth Grahame, 1932