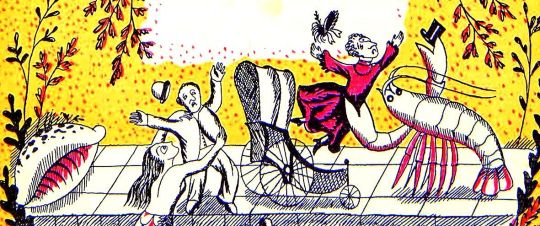 A detail of East Coasting by Edward Bawden
Below is a beautiful limited edition print by Paul Bommer that I own called 'South Coasting'. It's inspired by, and expanding upon, Edward Bawden's illustrations for Dell Leigh's book 'East Coasting'.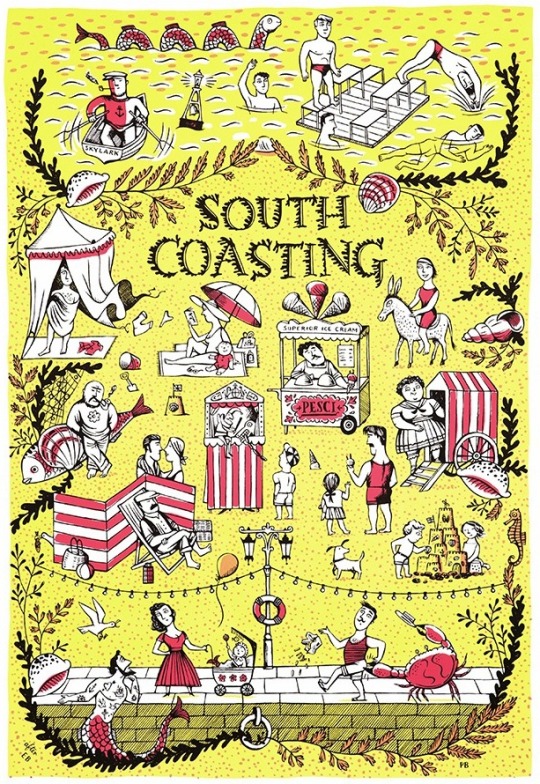 South Coasting by Paul Bommer.
The Bommer 'South Coasting' print is an affectionate homage to Bawden's work as well as an irreverent and joyous celebration of the seaside along Britain's south coast. Printed in 2013 it's large at 50cm x 70cm, where as the 1931 Bawden work was just a book illustration.
Written by E.P. Leigh-Bennett under the moniker 'Dell Leigh', 'East Coasting' was published by London and North Eastern Railways and printed by The Curwen Press.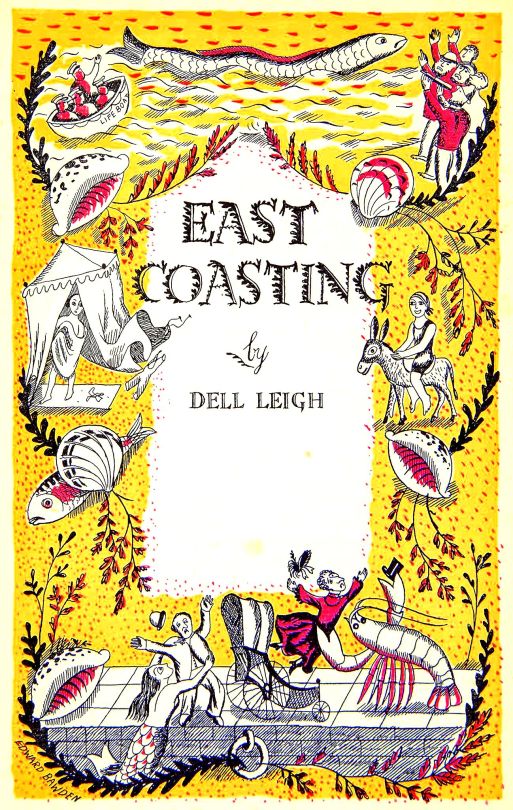 East Coasting by Edward Bawden.
It was a book not to promote the railways, but to promote where they take you. It was an age when the public were using trains for tourism and workers could day trip. Travel companies and unions would offer workers in the city a chance to escape to the countryside.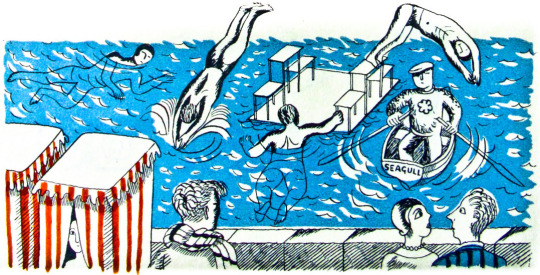 A chapter heading by Edward Bawden.
The railways … helped to boost growth from the 1840s onwards, giving easier, cheaper, faster access to the coast for middling-class families and working-class trippers, and making it possible for Blackpool to become the world's first working-class seaside resort in the late nineteenth century. By the early twentieth century every English and Welsh coastline was studded with resorts of different sizes, and every possible market could find a congenial holiday home in one or other of well over 100 substantial coastal resorts. †

Paul Bommer's prints are available here.
† The Seaside Resort: A British cultural export by John K. Walton