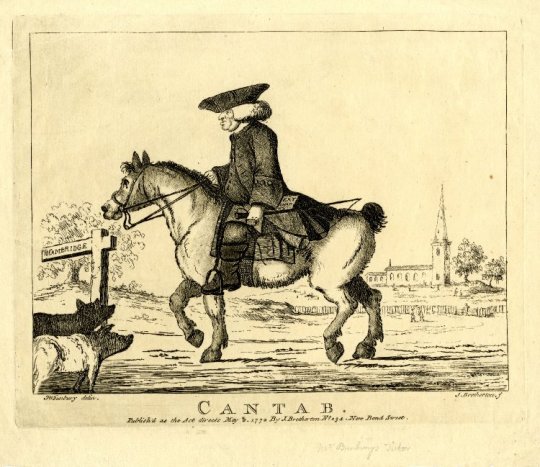 Cantab by Bretherton / Bunbury. Image from the British Museum collection.
Yesterday I bought an etching. Printed in 1772 by James Bretherton after the drawing by Henry William Bunbury. It's shows a man, likely a priest, travelling by the river. The church in the background is Chesterton church (back then it was surrounded by fields) and the path there left the river toward the town.
His direction confused me for a short while until I remembered there were no bridges on the lower end of the Cam, only ferrymen. The sign to the left shows, he was heading To Cambridge, so not yet there, hence Chesterton.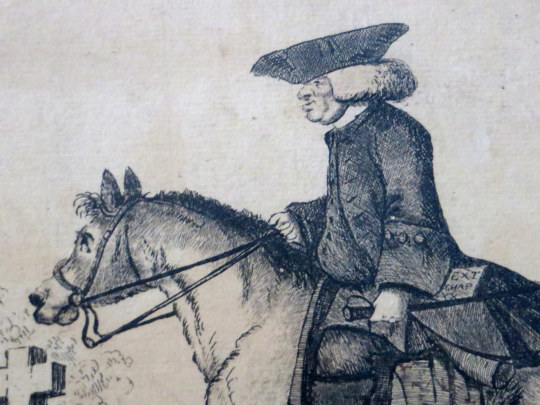 Detail of Cantab by Bretherton / Bunbury. 
Although many of the prints published by Bunbury were satires, I am unsure of the joke; it may just show the wealth of the clergy in the time of George III and the purpous of the dogs in the bottom left to be the poor. Even without the comedy it's a beautiful picture in it's original frame and glass.