Every time I go to Saffron Walden I walk past the Fry Gallery and into Bridge End Gardens.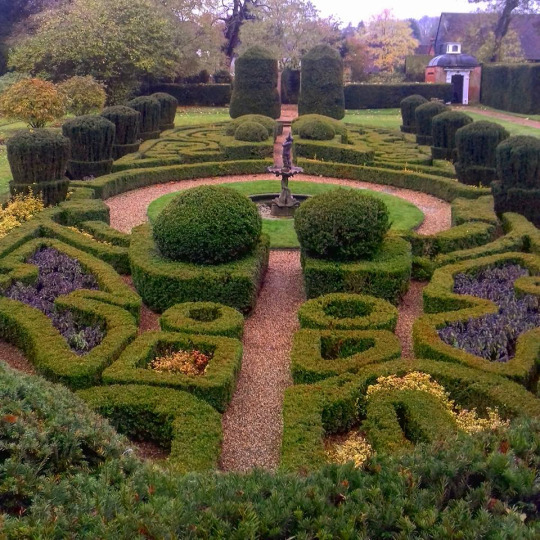 My Father was born around the corner and I remember being taken to the gardens as a child. My father's memories of the gardens were quite different from today. During WW2 they had been dug up and used to grow vegetables in the Dig For Victory campaign. They were somewhat restored but it wasn't until the 1980s that the work was put into making them into somewhere you would want to go.
Lately they have added a visitors centre and in that is a large plaque with illustrations by Christopher Brown, below are some details of his illustrations of the garden sections and photos of mine. 
The drawn plan is by Christopher Brown who studied at the Royal College of Art where he first met, then later assisted, Edward Bawden. Christopher made his first trip to Saffron Walden to visit Bawden in 1979. Over the course of subsequent visits they sometimes walked through the Garden, which was in a sorry state at the time. Returning to the town for this commission, Christopher believes Bawden would appreciate the restoration work.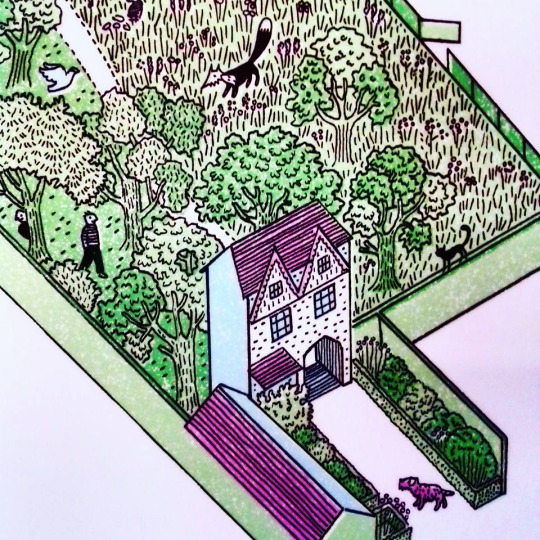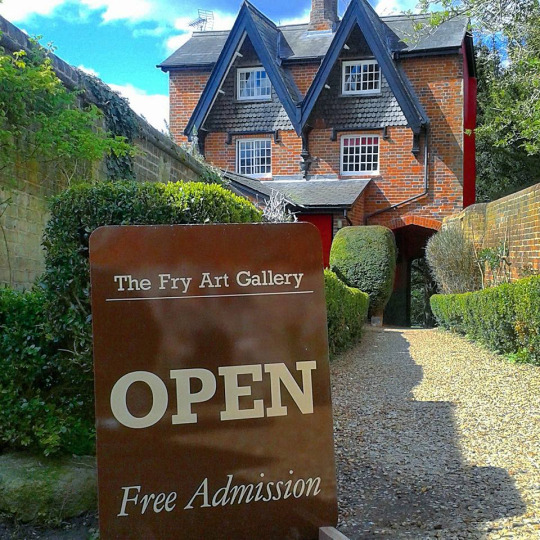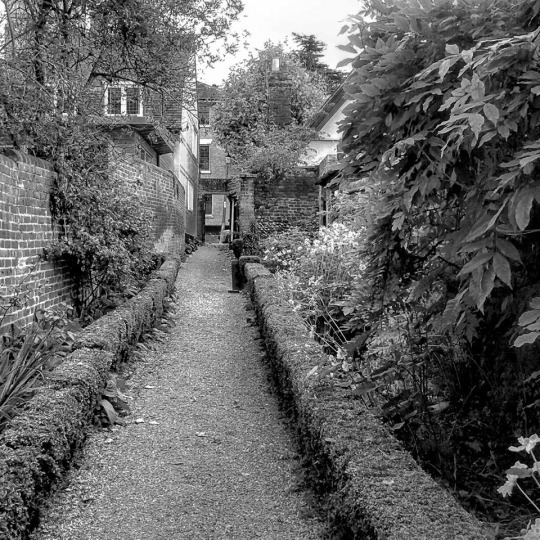 Bridge End Gardens were built on fields on the edge of Saffron Walden and covers an area of 2.7 hectares (7 acres). The area was set out as gardens from around 1828 by Atkinson Francis Gibson and his wife Elizabeth.

From 1838, his son Francis Gibson – who was interested in horticulture and had also completed a garden design for his sister – began creating a new garden with the help of a local nurseryman William Chater. The hedge maze was planted around 1870, by which stage the garden was under the management of a local agent and was used as a venue for shows by the Saffron Walden horticultural society.

The site opened to the public in 1902 and the borough council took over responsibility for its management from 1918, designating it as a 'public pleasure ground'.


In 1987, the garden was listed with English Heritage. In the same year, the maze was replanted and the kitchen garden cleared. Between 2002–2006 the garden was restored back to the 1870 plan. The kitchen garden reopened between 2009 and 2011. †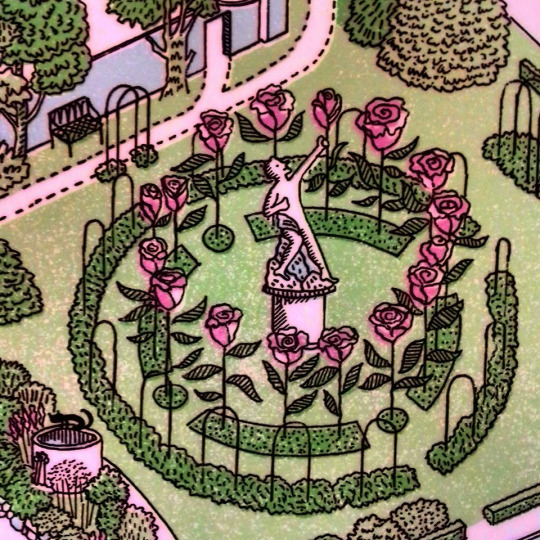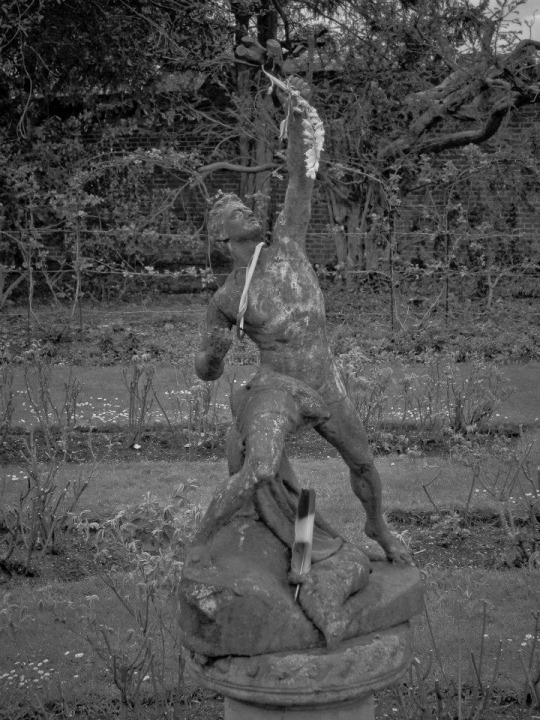 This statue I find covered with feathers or flowers, some local person is always decorating him in various organic items.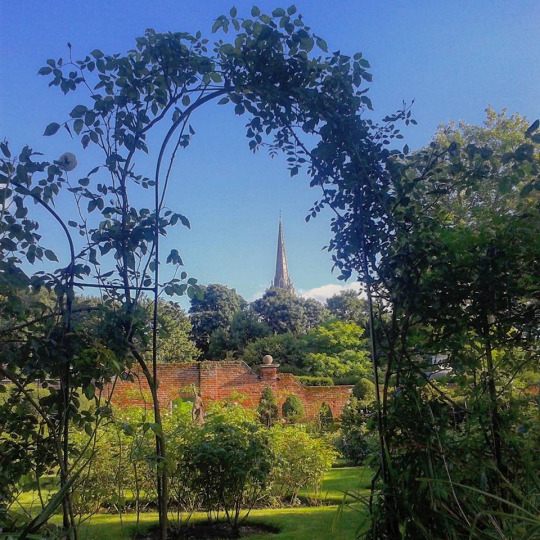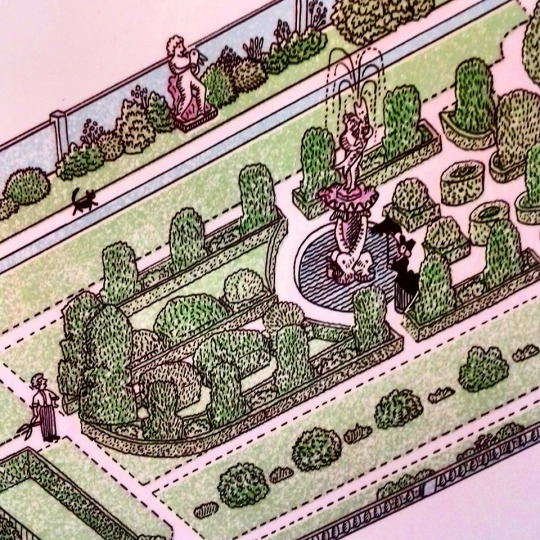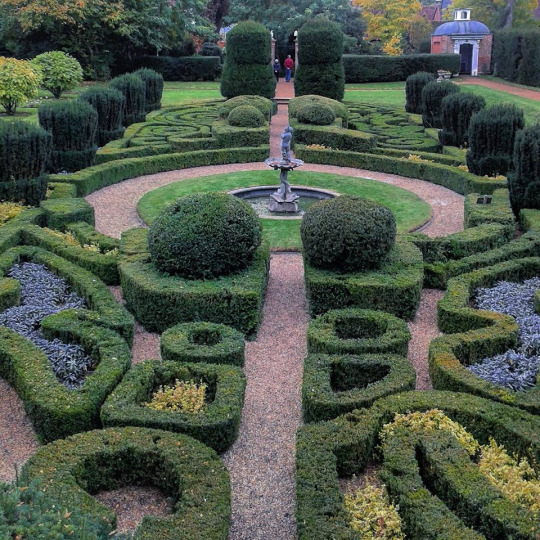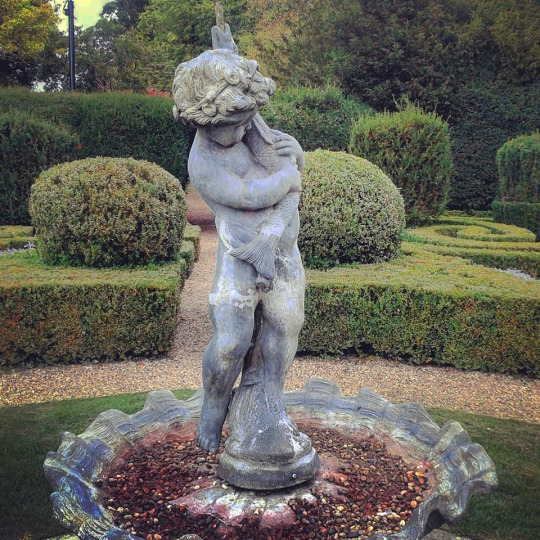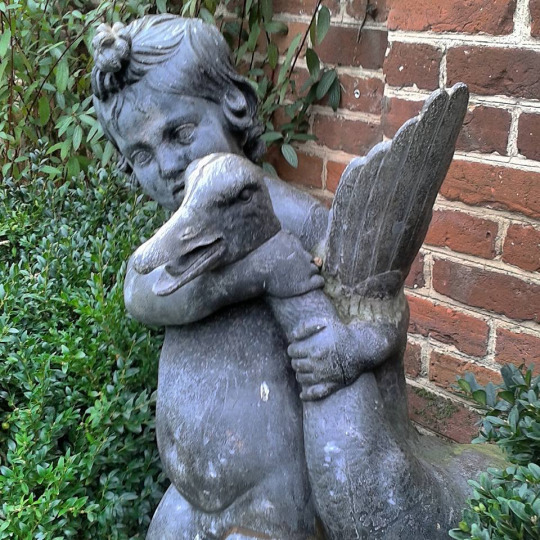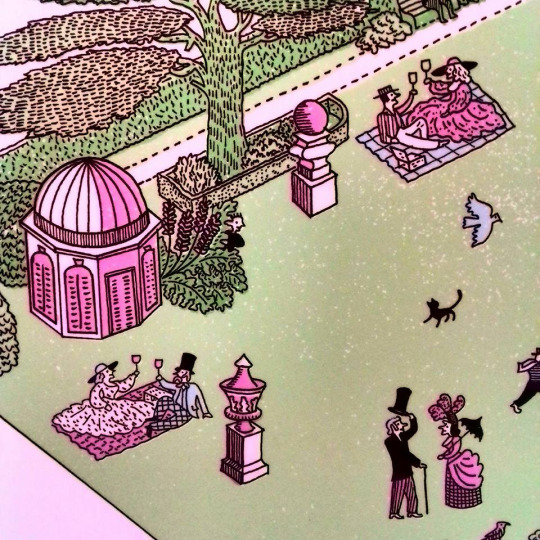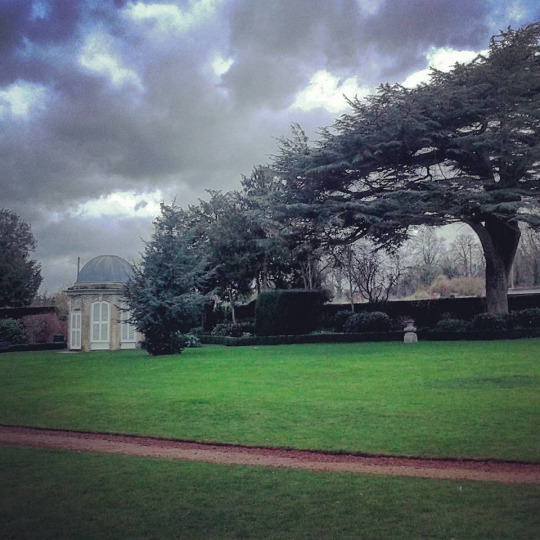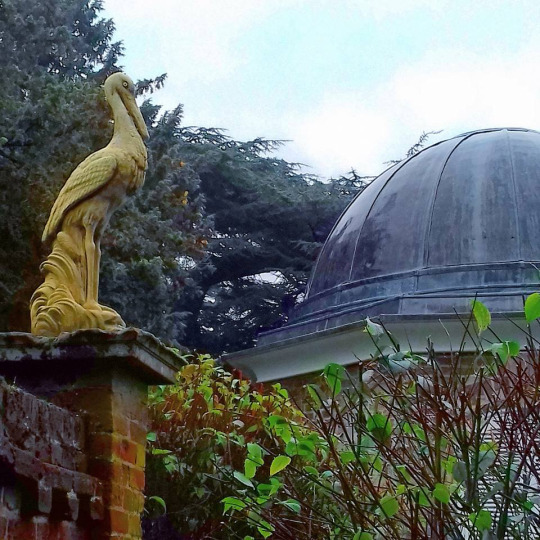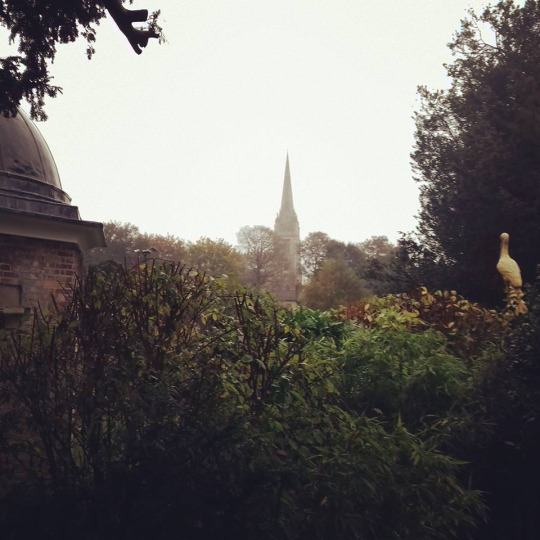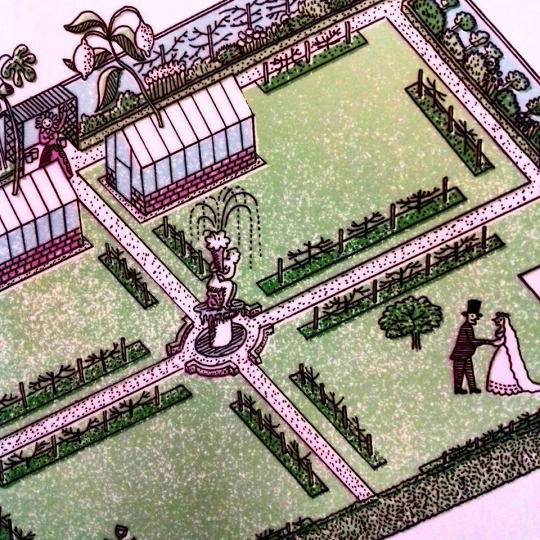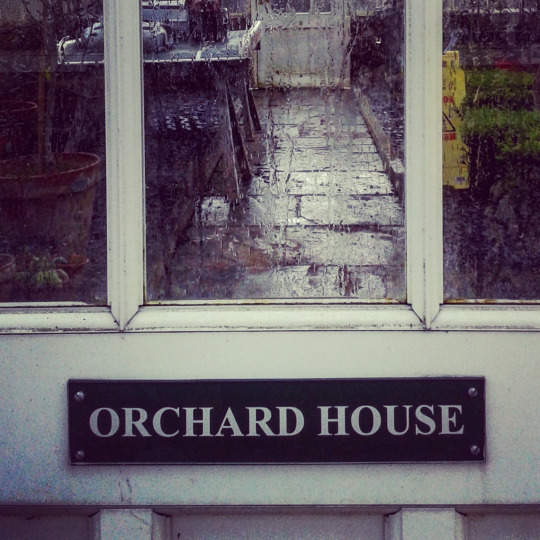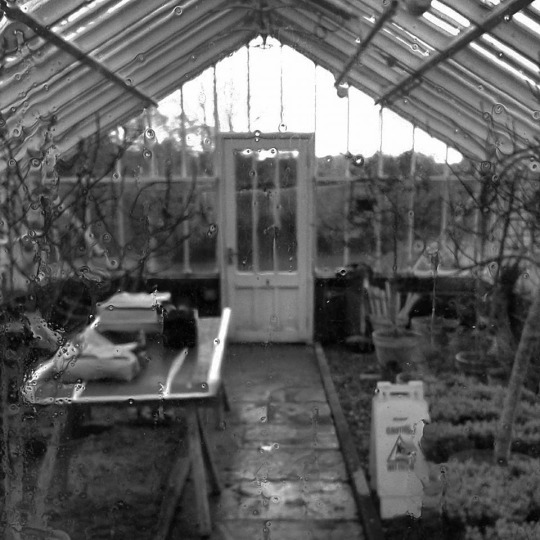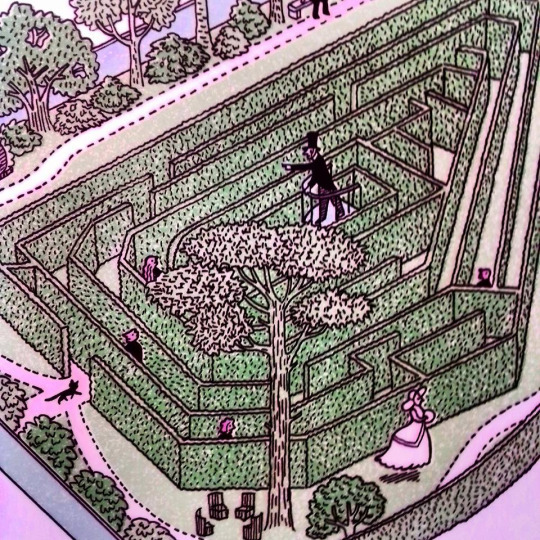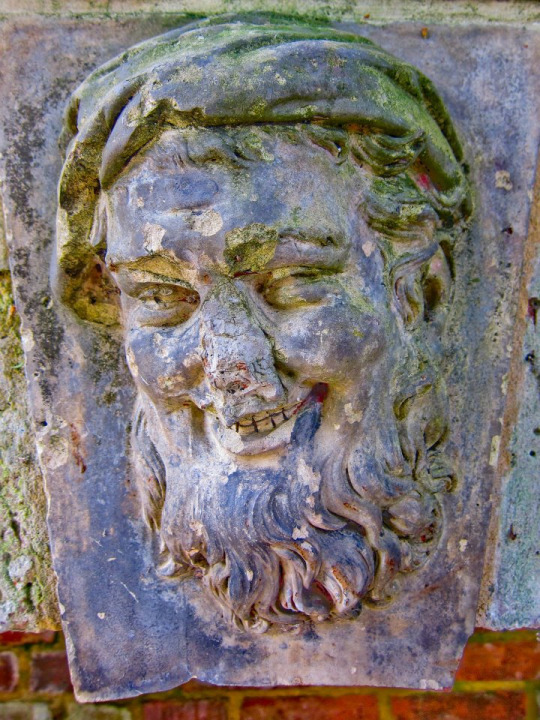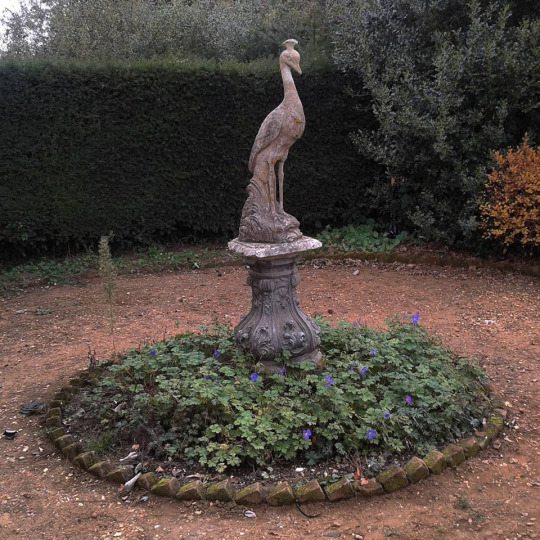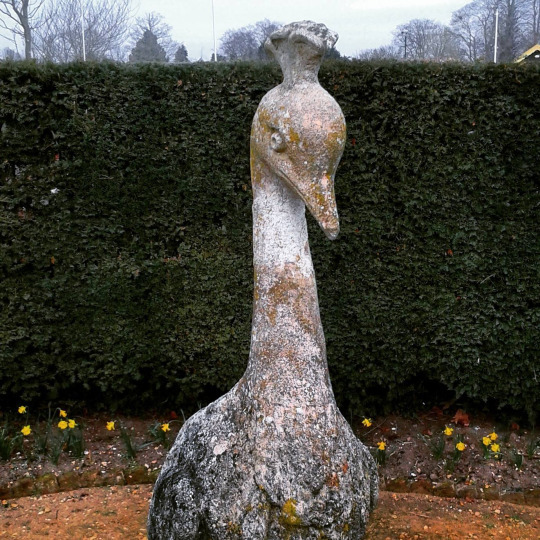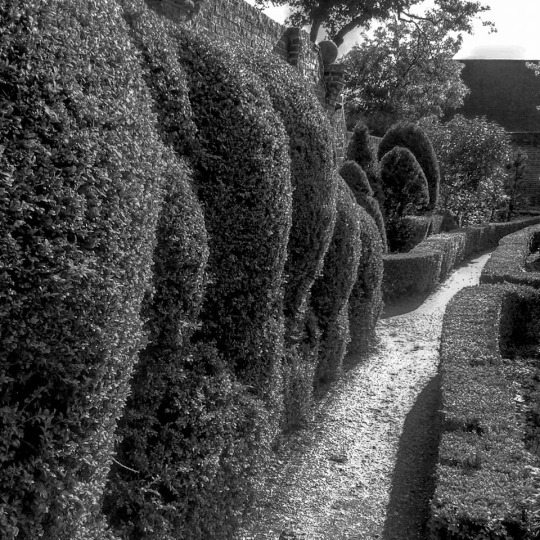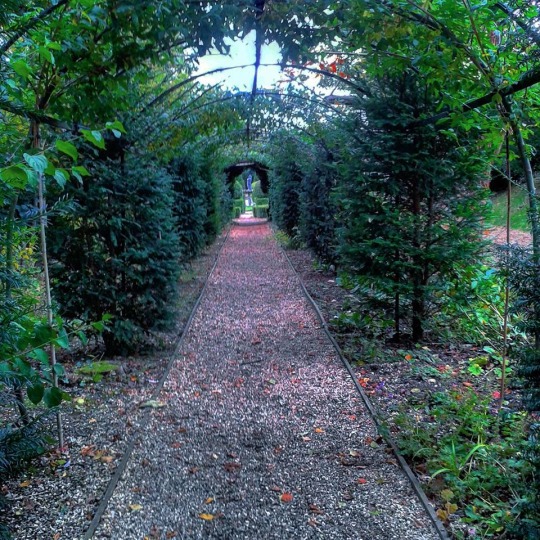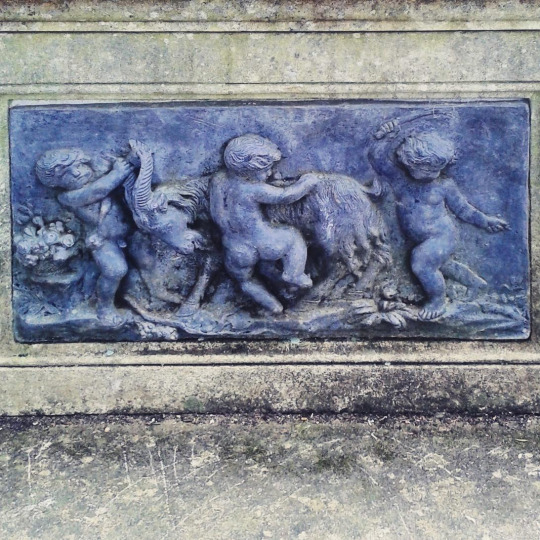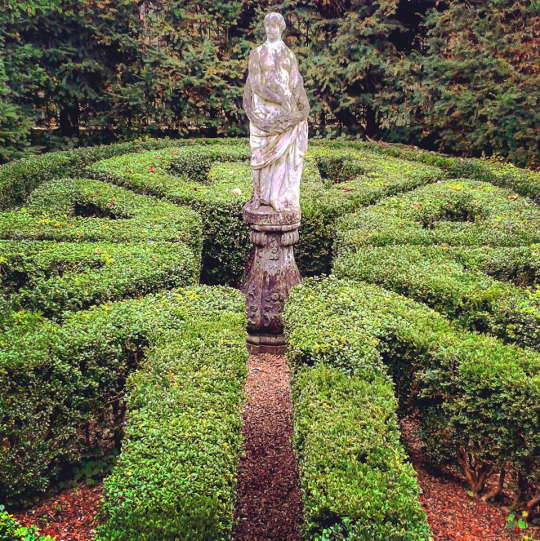 † Wikipedia – Bridge End Gardens.