The Titfield Thunderbolt is a 1953 movie by Ealing Studios. The posters were designed by Edward Bawden but so was the promotional ephemera.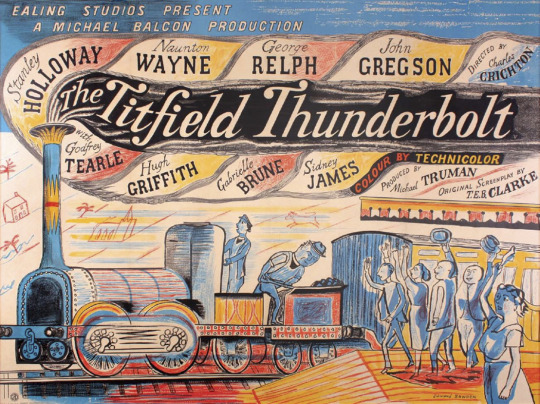 The main poster for The Titfield Thunderbolt by Edward Bawden, 1953.
The main poster design might be very colourful and lively as it was the first colour comedy film Ealing Studios had produced.
This poster advertises the film produced in Britain by Ealing Studios in 1952. During the 1940s Ealing Studios commissioned artists like Edward Bawden, Edward Ardizzone and John Piper to design posters. Their illustrative, often humorous, style was quintessentially British and far removed from that of contemporary American film posters, which relied heavily on photographs of the stars as their major selling-point. Bawden ingeniously avoids a hierarchical billing of names by incorporating them equally into the steam of the engine.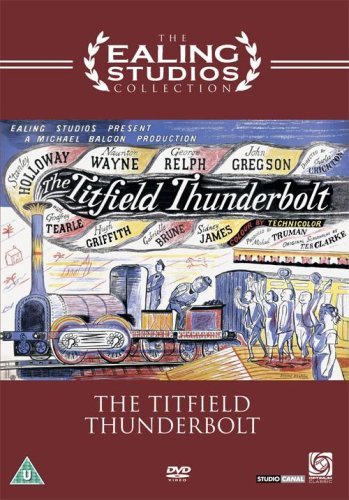 The DVD Reissue for The Titfield Thunderbolt with Edward Bawden's poster.
The Titfield Thunderbolt is a 1953 British comedy film about a group of villagers trying to keep their branch line operating after British Railways decided to close it. The film was written by T.E.B. Clarke and was inspired by the restoration of the narrow gauge Talyllyn Railway in Wales, the world's first heritage railway run by volunteers.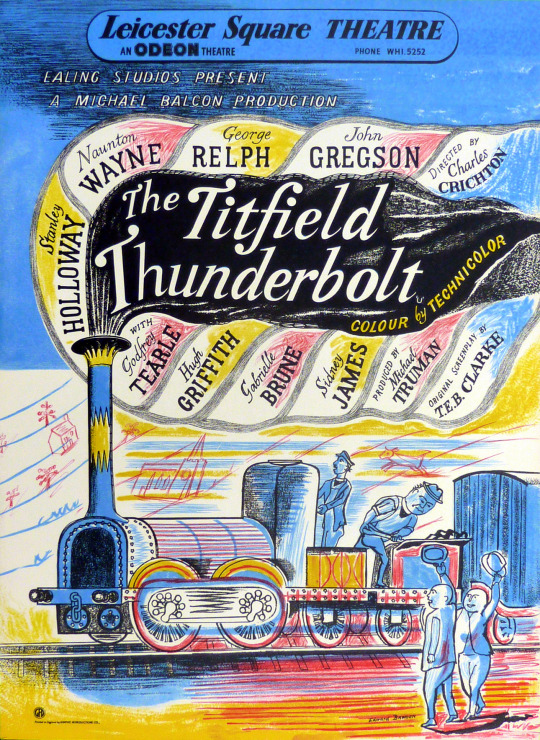 A variation of the Edward Bawden poster, likely for use outside cinemas. 
Along with the film poster there are also some items of paraphernalia that Bawden designed; Letterheads and promotional booklets.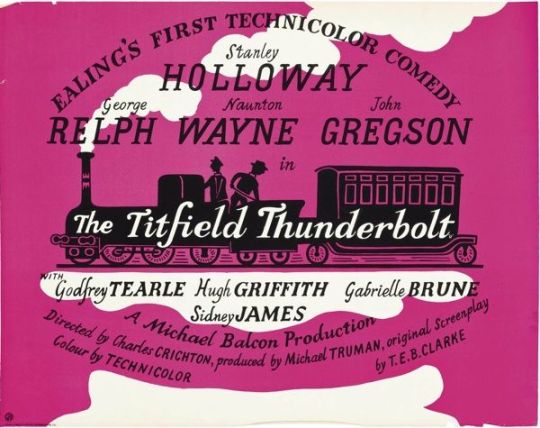 An Alternative Poster – A Cheaper to Print Two-Colour Poster for inside Cinemas.

 A Letter Head Design.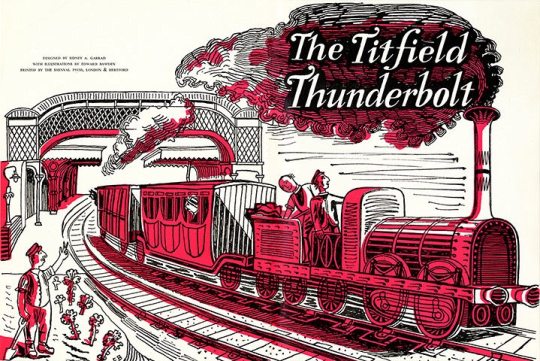 Above is the press-book for the Titfield Thunderbolt with an alternative drawing by Edward Bawden. I think the gardener is gesticulating a V for Victory.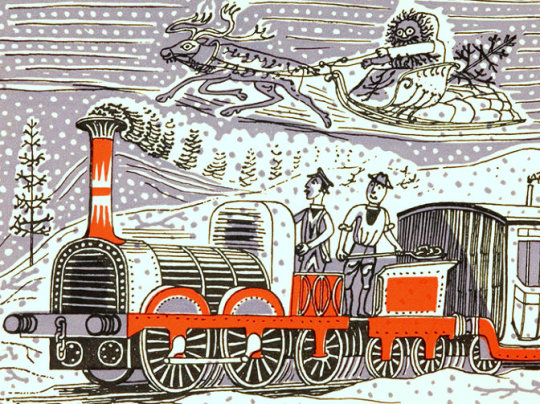 The Christmas card above from 1952 was designed by Bawden to be sent from Reginald P. Baker and Michael Balcon, the films producers.
To see more Posters by British Artists that Ealing Studios produced see my previous blog on the topic here.
V&A – E.181-1980