In the past week while looking at some of my books, I noticed that many of them have Ex Libris plates. I have not really thought of having such a thing myself. I always thought although decorative, in most cases they are dull and damage books – though it is nice to trace the possessions of people. Some of the bookplates you are able to Google the people involved, others it is a mystery.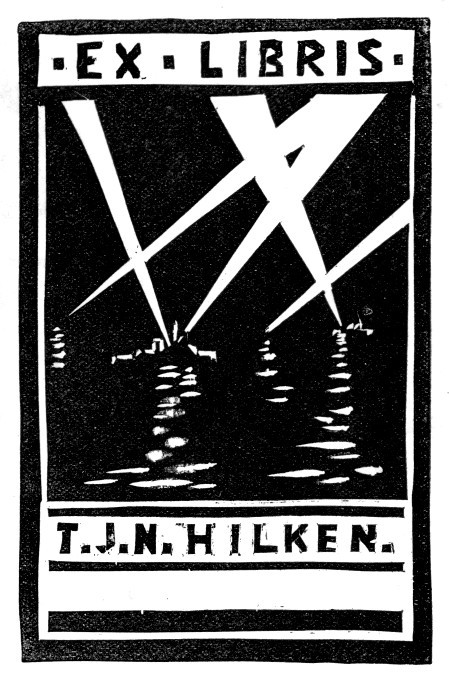 Captain Thomas John Norman Hilken, DSO. (1901-1969)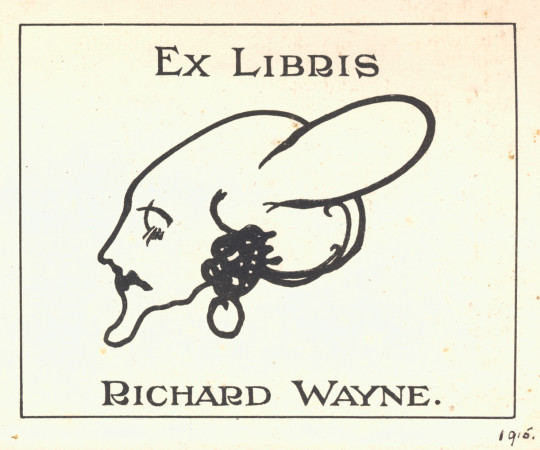 Richard Wayne. The illustration is lovely and I thought slightly Bloomsbury but I couldn't find any mention of him.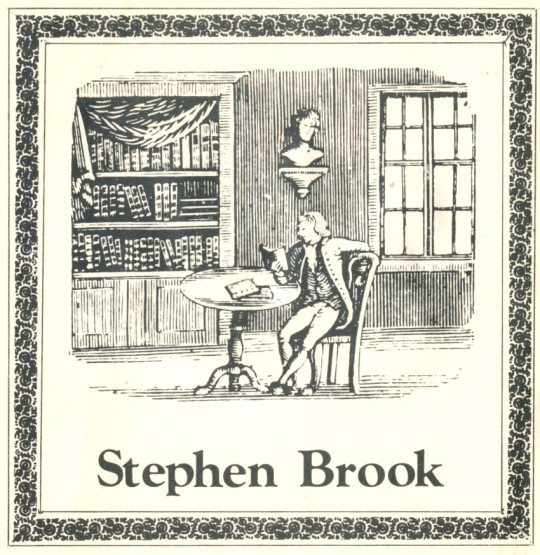 Stephen Brook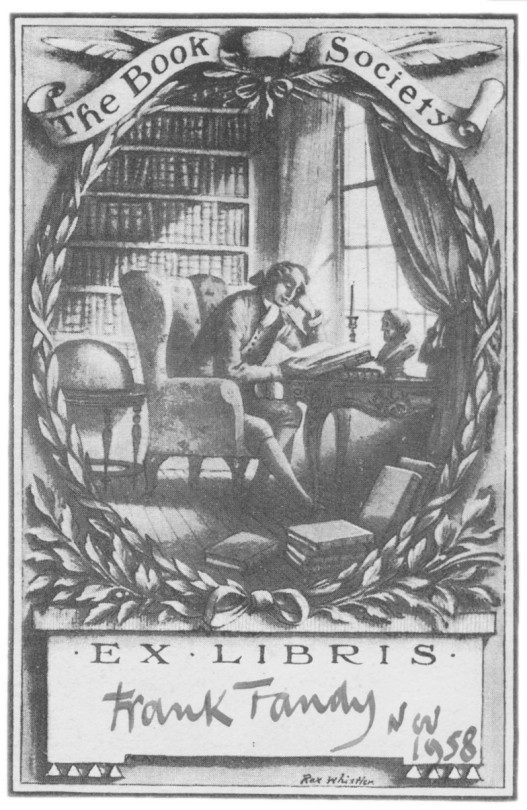 A Book Society bookplate for the public to fill in by Rex Whistler, below another design by Whistler, this time for Duff Cooper.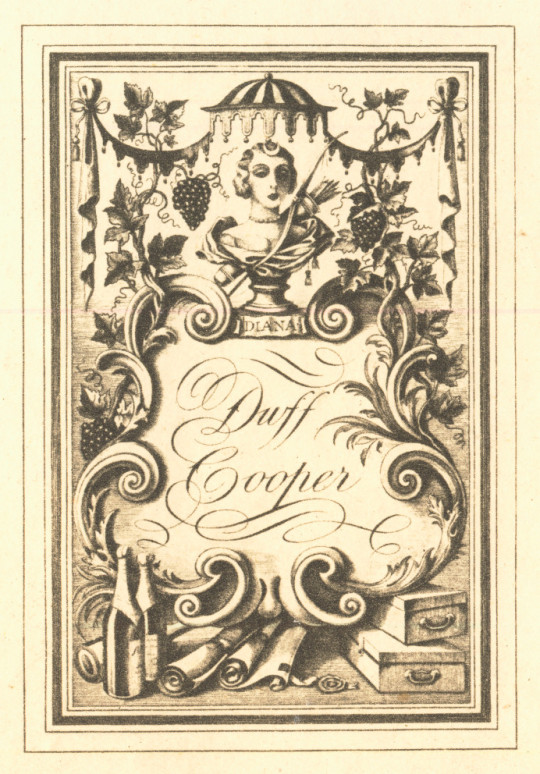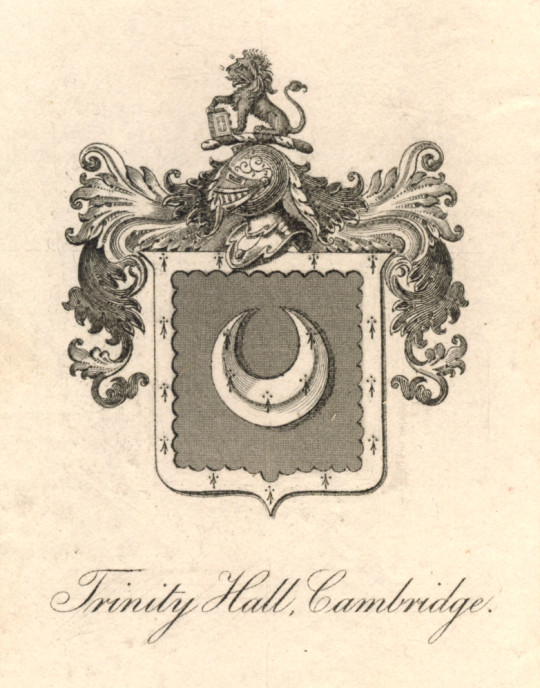 Trinity Hall Library, Cambridge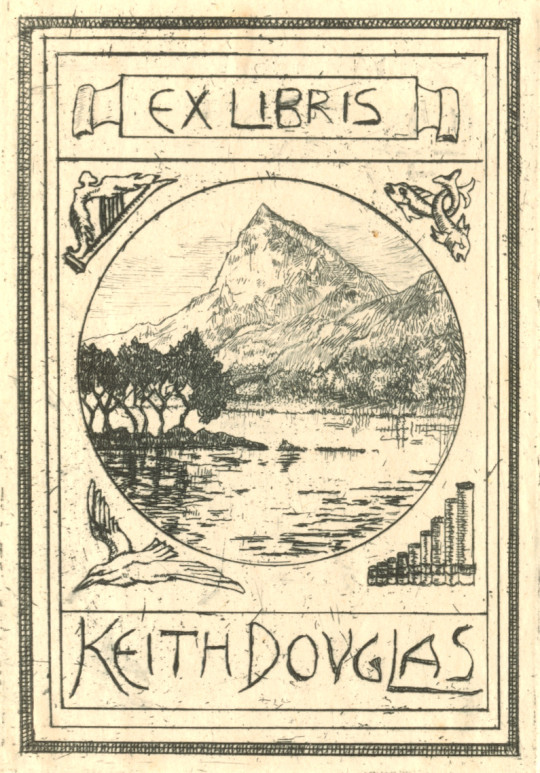 Keith Douglas – Second World War Poet.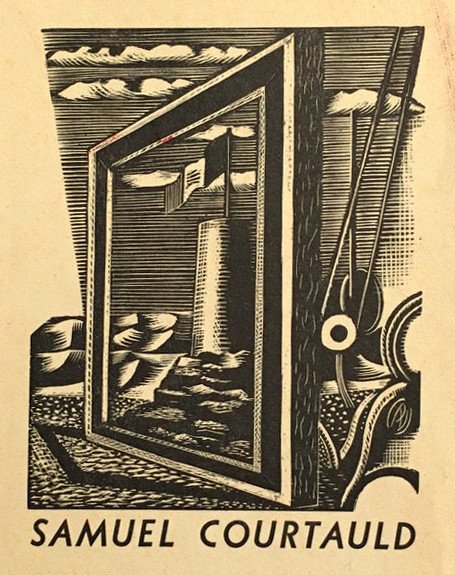 Samuel Courtauld – Art Collector and founder of the Courtauld Institute of Art. Designed by Paul Nash.

John & Myfanwy Piper – Artists and writer.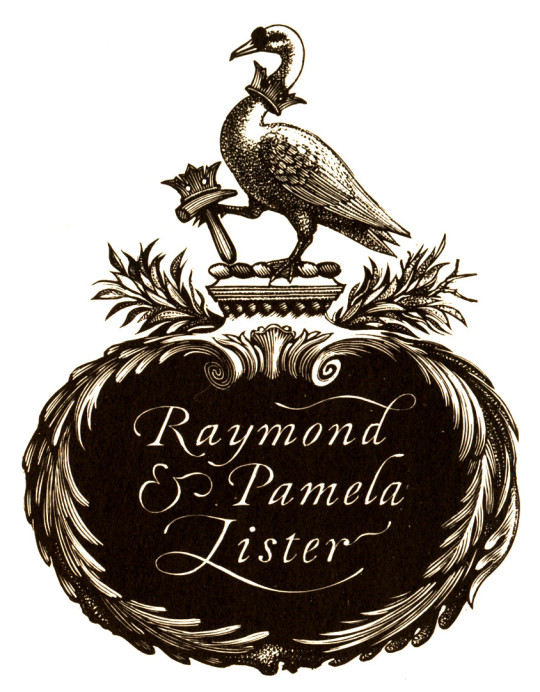 Raymond Lister – Society Ironworker and writer on Romantic Watercolourists, designed by Reynolds Stone.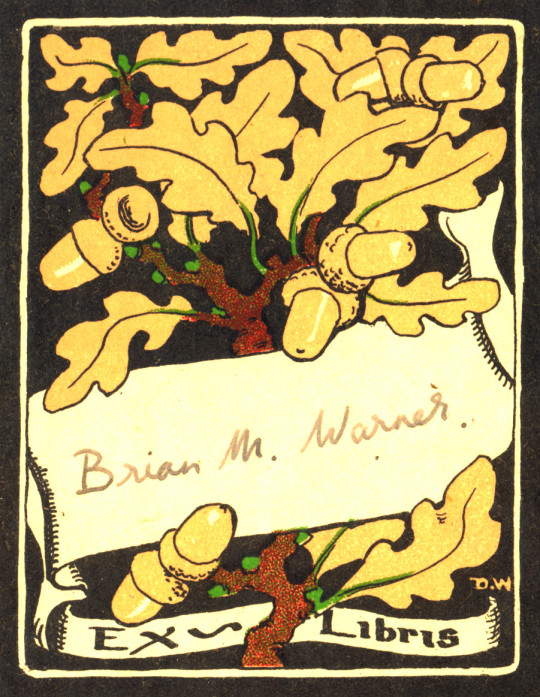 Brian M Warner. A mass produced bookplate by D.W who is unknown to me.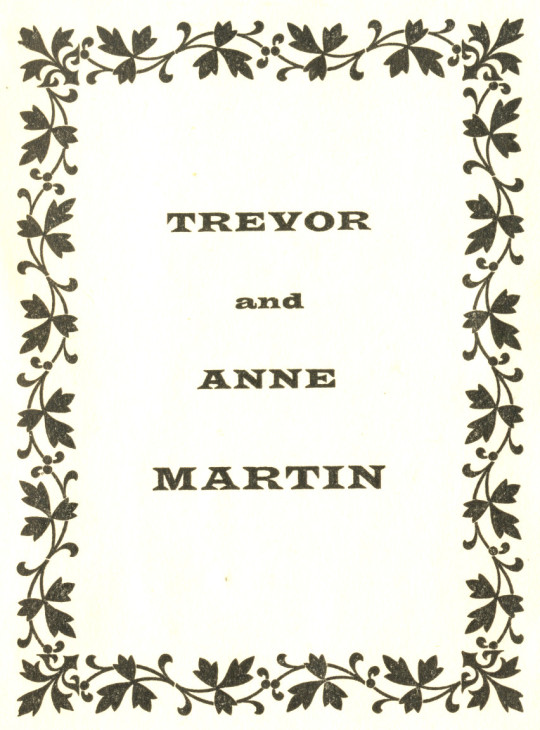 Trevor and Anne Martin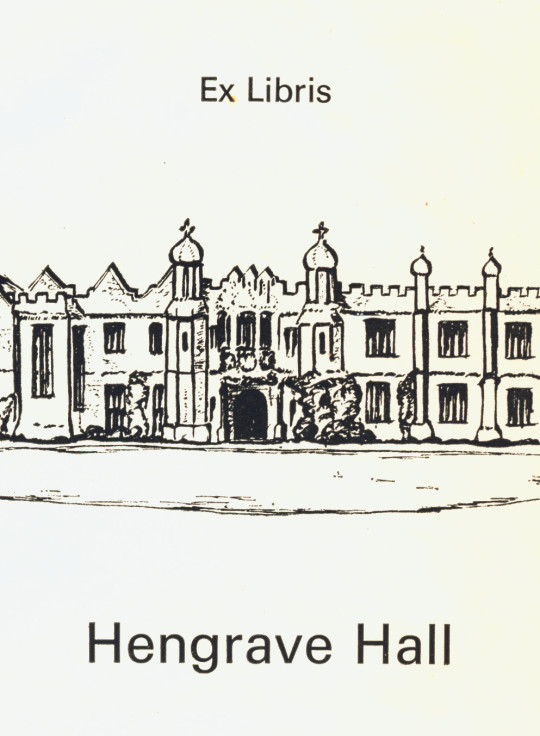 Hengrave Hall library bookplate. Hengrave Hall is a Tudor manor house near Bury St. Edmunds and has been a nunnery. It is now a wedding venue.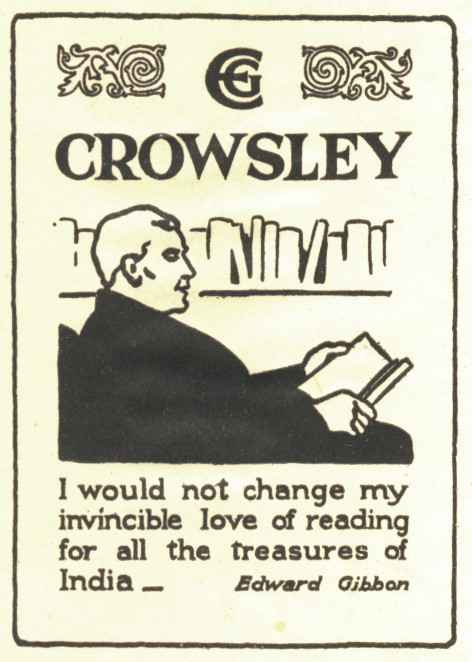 E G Crowsley.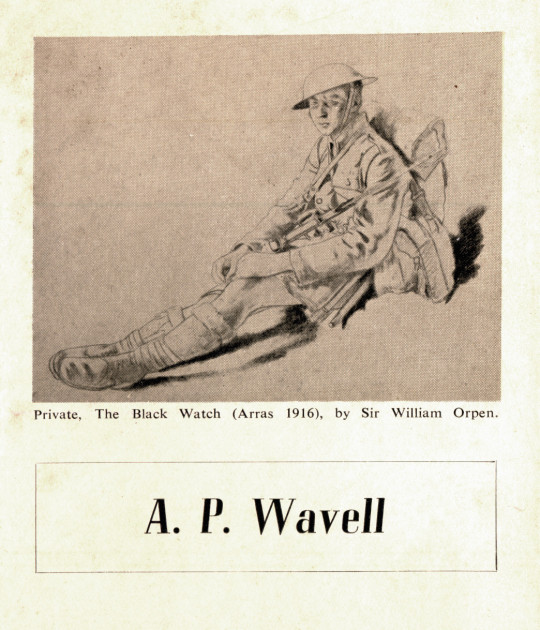 Field Marshal Archibald Percival Wavell, 1st Earl Wavell, GCB, GCSI, GCIE, CMG, MC, KStJ, PC. As noted on the plate, it features a beautiful drawing by William Orpen.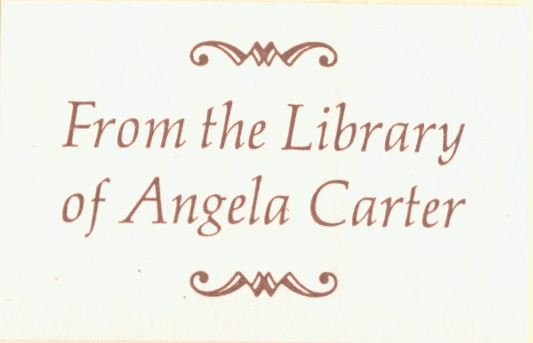 Angela Carter the Novelist.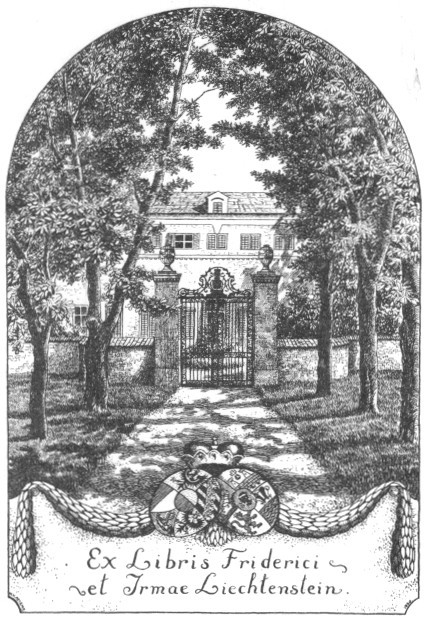 One of the Prince Friedrich's of Liechtenstein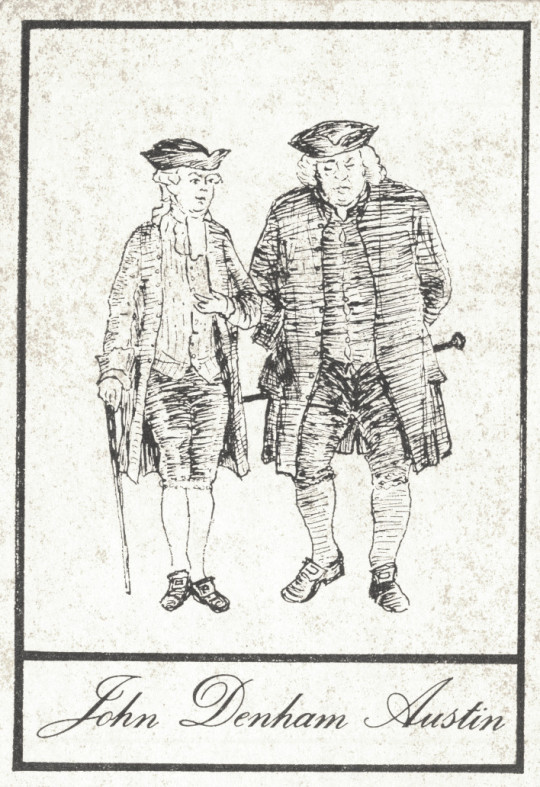 John Denham Austin, writer. Figures depicted are Samuel Johnson and James Boswell.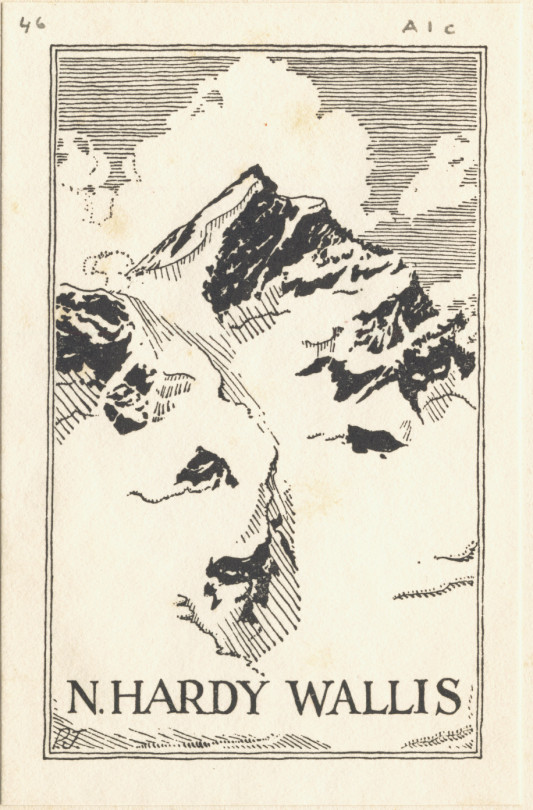 Norbert Hardy Wallis – Translator and writer.
2nd Lieutenant in the South Wales Borderers.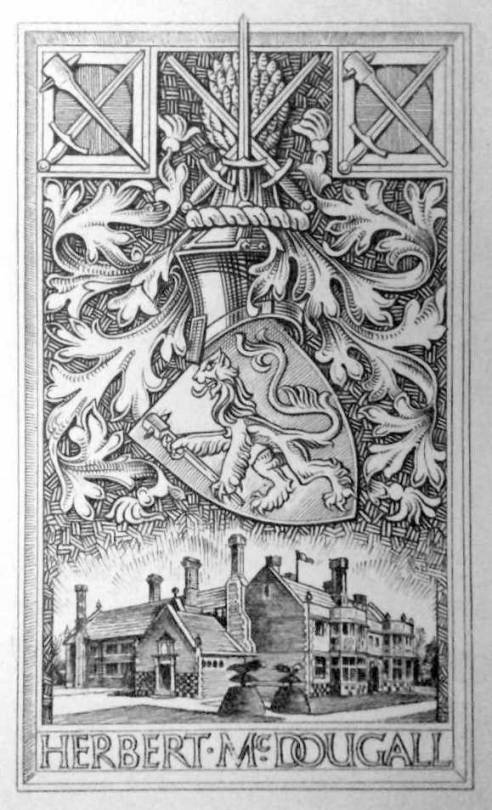 Lieutenant-Colonel Herbert McDougall, of the McDougall's Flour company. His daughter married Prince Andrew Alexandrovitch of Russia, eldest nephew of Tsar Nicholas II.